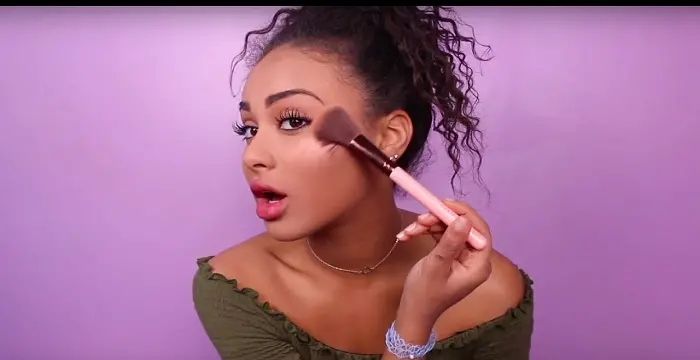 Daniella Perkins - Youtube Personality, Family and Family
Daniella Perkins's Personal Details
Daniella Perkins is an American YouTube personality, musical.ly star and actor
| Information | Detail |
| --- | --- |
| Birthday | June 13, 2000 |
| Nationality | American |
| Famous | Actors, Social Media Stars, TikTok Stars, YouTubers, Vloggers, Musical.ly Stars, Youtube Personality |
| City/State | California |
| Siblings | Devenity Perkins |
| Birth Place | Anaheim, California, USA |
| Height | 155 |
| Gender | Female |
| Sun Sign | Gemini |
| Born in | Anaheim, California, USA |
| Famous as | Musical.ly Star, YouTube Personality, Actor |
| Socials | |
// Famous Musical.ly Stars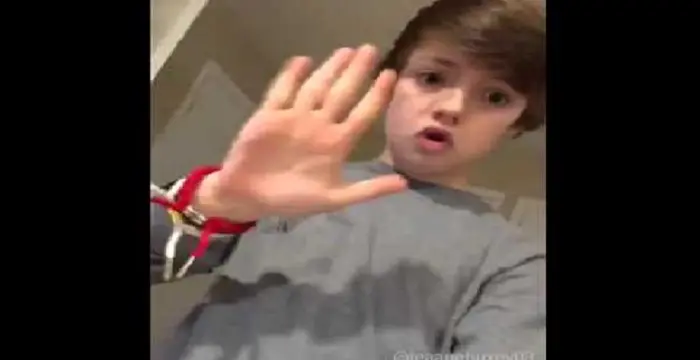 Teddy Zois is an American Musical.ly star and social media personality. Let's have a look at his family and personal life including age, date of birth, net worth, and fun facts.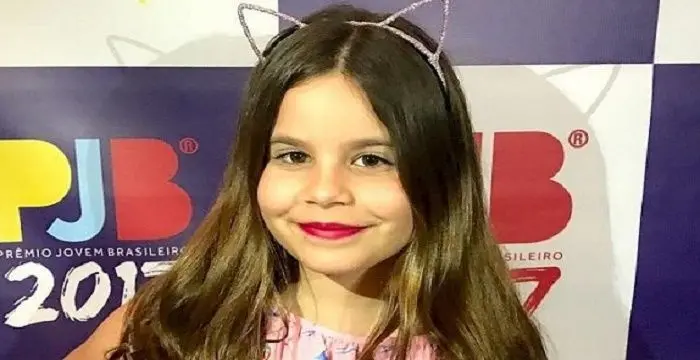 Luara Fonseca, known on the web as "luaraff," is a musical.ly star. Check out this biography to know about her childhood, family life, achievements and fun facts about her.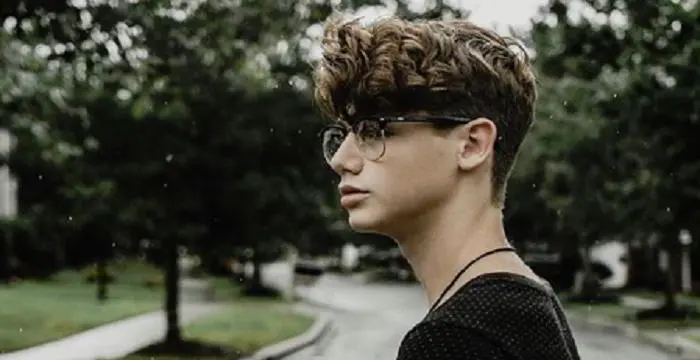 Payton Moormeier is an American social-media personality best known for his musical.ly videos. Check out this family, personal life, etc.
Daniella Perkins's photo
Who is Daniella Perkins?
Daniella Perkins is an American YouTube personality, musical.ly star and actor. She is a huge musical.ly star with over 1.8 million followers on the platform. She has more than 68K subscribers to her YouTube channel as well. Teens and young adults today juggle so many roles together at a time that we keep marveling at. Daniella Perkins is one such teenager who is currently managing her budding acting career, her immense creativity for her musical.ly account and brewing up content from her YouTube channel without breaking into a sweat. She is a pretty face, but at the same time her USP is her talent and creativity. She started her career as an actress in children and teen channel Nickelodeon. From there she went on to become one of the most successful musers of her time where she created stunning dance videos with her sister, Devenity, and finally she is on her way to become a successful YouTuber through her channel.
// Famous Youtube Personality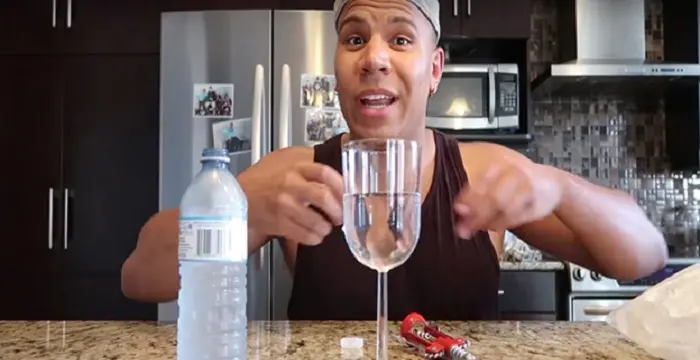 Check out all that you wanted to know about WolfieRaps, the famous YouTube Personality; his birthday, his family and personal life, his girlfriends, fun trivia facts and more.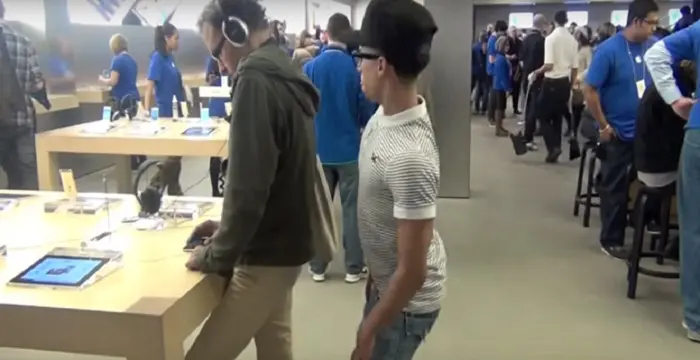 Check out all that you wanted to know about Adam Saleh, the famous YouTube Personality; his birthday, his family and personal life, his girlfriends, fun trivia facts and more.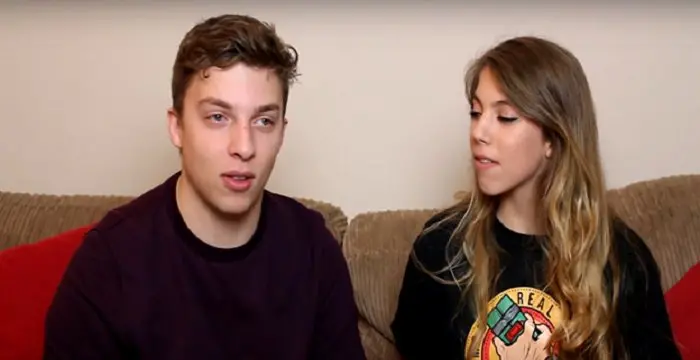 Check out all that you wanted to know about Josh Temple (Slogoman), the famous British YouTube Personality; his birthday, his family and personal life, his girlfriends, fun trivia facts and more.
Rise to Stardom
Daniella started out her career in social media quite the unconventional way. In 2008, she started a website called WzTheBuzz with her little sister, Devenity, in the popular customizable website creation platform Wix.com. In the site they would critique and review landmarks around the city, interview people, comment on the hottest restaurants and stores, various fashion trends and even share recipes. The website quickly caught the attention of web users who found it really useful to have a reference of all the places in town, that too from a kid's point of view. In 2011, they finally registered the site as a business and have been successfully delivering since.
Daniella's next venture was acting. She started out by starring in a movie called 'Senior Slashed' in 2014. Her next acting opportunity came when she was roped into the 2015 project Del Palya. In 2016, she was seen in two television projects, 'Girl Meets World' and Nickelodeon's 'Legendary Dudas' where she featured in a prime character named Sophia.
Side by side with her acting career, Daniella found yet another social media platform to take as her own. Together with sister Devenity, she created the Musical.ly id 'PerkinSisters' and started uploading their joint music videos on the platform. Their funny and creative musical.lys soon became extremely popular and within a short period of time the PerkinSiters became one of the most watched accounts in the app. As of now they have over 1.8 million followers on the platform.
Together with sister Devinity, Daniella made her foray into YouTube in 2014 where they created the channel Perkins Sisters. The channel has over 60,000 subscribers and a total view of over 1 million. The content of the channel is mainly joint vlogs, Q&A sessions, sketches, skits, challenges and other girly stuff. They post content every Thursday without any fail.
Daniella started her own YouTube channel in Feb 2017 where she posts her personal vlogs, makeup tutorials and travel diaries. In a matter of six months the channel has amasses more than 68,000 subscribers and 1 million plus views.
What Makes Daniella So Special
Daniella is your typical American teenager who it seems wants to take over the world. She is tech savvy, easily controlling multiple social media accounts with relative ease. Her personality is warm and upbeat. She loves to travel and her favorite partner in crime is her sister, Devenity. From a very young age she has been very focused on her career and as a result achieved considerable fame before earning the right to vote!
Behind The Curtains
Although Daniella has a huge online presence, not much of her background is known. She has never introduced her parents in her YouTube channel as of now. But viewers are very familiar with her sister, Devinity, who is three years younger than her. She is very close to her sister and they do most of their online activities together.
Very recently it was being rumored that Daniella has started seeing fellow musical.ly star Zach Clayton, known to serious musers as Bruhitszach. For some time, the couple denied anything solid on the topic but ultimately came out in social media by posting cute pics together. Zach has even been featuring Daniella's YouTube channel.
// Famous Actors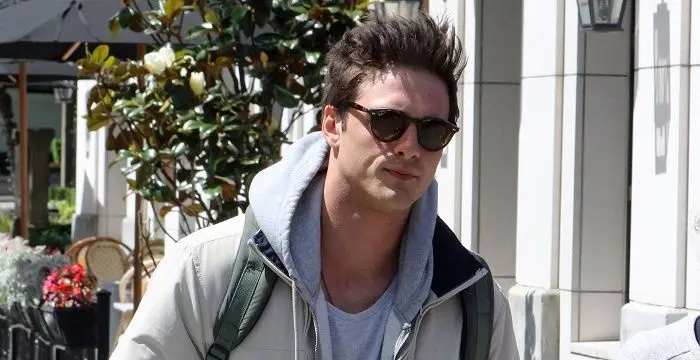 Jacob Elordi is an Australian actor. Let's take a look at his childhood, family, personal life, career, etc.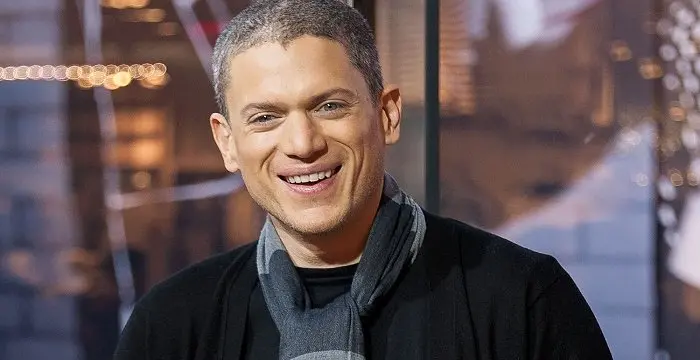 Wentworth Miller is an American actor and screenwriter who achieved recognition for his role in the TV series 'Prison Break'.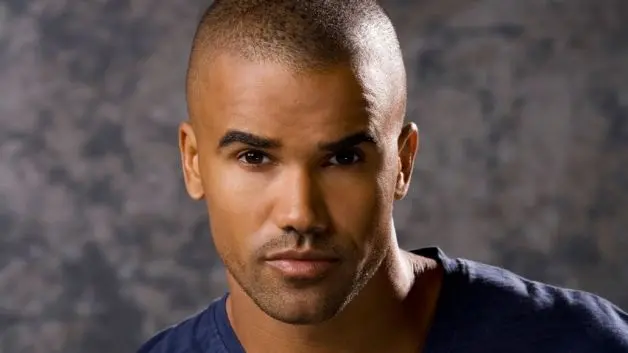 Shemar Moore is a model turned actor best known for his role in the television series 'The Young and the Restless'. This biography of Shemar Moore provides detailed information about his childhood, life, achievements, works & timeline.
// Famous Vloggers
Daniella Perkins's FAQ
What is Daniella Perkins birthday?

Daniella Perkins was born at 2000-06-13

Where is Daniella Perkins's birth place?

Daniella Perkins was born in Anaheim, California, USA

What is Daniella Perkins nationalities?

Daniella Perkins's nationalities is American

Who is Daniella Perkins siblings?

Daniella Perkins's siblings is Devenity Perkins

How tall is Daniella Perkins?

Daniella Perkins's height is 155

What is Daniella Perkins's sun sign?

Daniella Perkins is Gemini

How famous is Daniella Perkins?

Daniella Perkins is famouse as Musical.ly Star, YouTube Personality, Actor

What is Daniella Perkins's twitter?

Daniella Perkins's twitter is https://twitter.com/perkinsdaniella/

What is Daniella Perkins's youtube?

Daniella Perkins's youtube is https://www.youtube.com/channel/UCq-3fYWN9CeKYyWzr7dFMIg

What is Daniella Perkins's instagram?

Daniella Perkins's instagram is https://www.instagram.com/daniella_perkins/