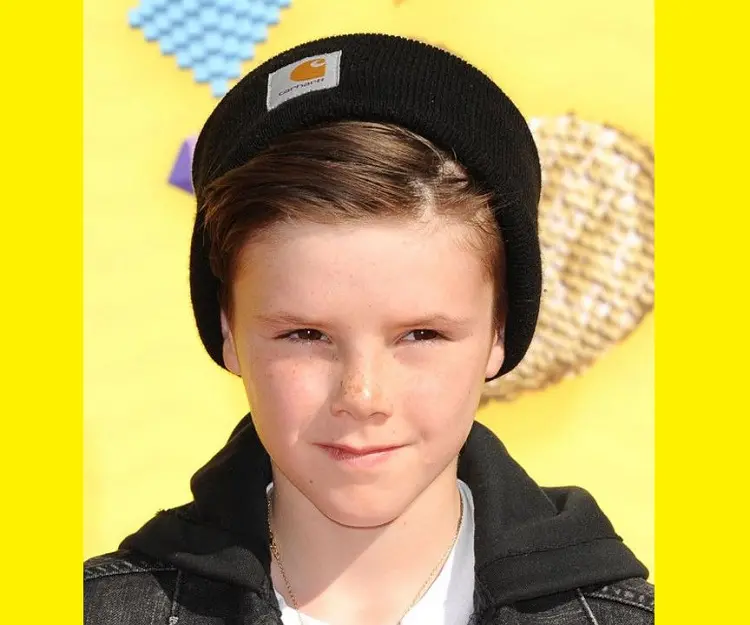 Cruz David Beckham - Son of David, Career and Childhood
Cruz David Beckham's Personal Details
Check out all that you wanted to know about Cruz Beckham, son of David & Victoria Beckham; his birthday, his family and personal life, his girlfriends, fun trivia facts and more.
Cruz David Beckham's photo
Who is Cruz David Beckham?
Cruz David Beckham is the son of former soccer player David Beckham and former "Spice Girls" member Victoria Beckham, who is currently a fashion designer. At the age of two, little Cruz had wowed thousands of audience in New York's Madison Square Garden with his break dance during a Spice Girls' reunion concert. It seems that Cruz is going to follow in her mother's footsteps by pursuing music. In early 2016, Victoria Beckham shared on her Instagram account a video of Cruz singing the chorus to Twista and Faith Evans song "Hope". In the video, the 11 years old kid can be seen showing his singing skills while swaying from side to side. Fans not only liked his singing, they even went as far as to compare him to the Canadian pop star Justin Bieber. It was soon followed by another video of him performing Anna Kendrick's 'Pitch Perfect' song "Cups" while drumming a plastic cup for the beat. This time the video was shared by his father David Beckham on his Instagram account.
The Meteoric Rise To Stardom
After his singing videos went viral on the social media, people started to like his singing skills very much and he was touted as "The next Justin Bieber". The videos also caught the attention of many renowned celebrities in the music world. Simon Cowell, who is well known as a reality television judge, record producer, entrepreneur and philanthropist, told about Cruz that he would love to sign up the young talent if the boy comes to him. Considering that Cowell's rival Simon Fuller had some influence over Cruz's mother Victoria's singing career, it is to be seen if the young Beckham boy decides to take up the offer. However, it seems that it is only a matter of time before he signs up for a record deal. It was reported that the boy has started taking classes to learn the guitar. In October 19, 2016, Cruz's mother Victoria uploaded a picture on her Instagram account which showed her son practicing hard on the guitar. The fact that the picture was taken in Rodney Jerkins' recording studio, sparked rumors that the young boy is starting to record his own music.
What Makes Cruz Beckham So Special
Like his father, he and his brothers are very athletic and enjoy the game of football. At a younger age, Cruz and his brother Romeo used to train with Arsenal's youth teams. While his elder brothers have moved from football to follow other interests, Cruz is still interested in the game and plays for Arsenal Academy. The young boy is fearless and adventurous when it comes to sports. He loves ice skating and often performs daring stunts on scooter. In one clip shared by his mother, Cruz can be seen flying at ease from one ramp to another at a local skate park. In another video that his father shared, Cruz can be seen confidently showing off his impressive ice skating skills. He often accompanies his father to tennis or baseball matches. Cruz also knows a thing or two about dancing. In August 2016, his father uploaded on Instagram a clip of him performing various dance moves. Apparently, the youngest child of the Beckham family took after his "Spice Girl" mother Victoria when it comes to his singing and dancing skill.
Beyond Fame
Cruz is known as a cheeky kid. His mother once revealed his cheeky side by mentioning that when they all were learning sign language to communicate with a deaf friend, a 5-year-old Cruz wanted to learn how to say "I have gas" first. He even wanted to learn how to say swear words in sign language. Little Cruz doesn't mind modeling for his big brother Brooklyn who is aspiring to be a photographer. In a photo shared by Brooklyn on his Instagram page, Cruz can be seen swimming underwater in a pool.
After David and Victoria Beckham started posting Cruz's singing videos, those caught the attention of Justin Bieber's manager Scooter Braun. It was later revealed that David wanted him to be Cruz's manager. However, Victoria reportedly wants to manage her son's music career as being in the industry for so long not only gave her experience, she also has a good idea of how things work.
Behind The Curtains
Cruz Beckham was born on February 20, 2005 in Madrid, Spain. His name, Cruz, means "cross" in Spanish. He has two elder brothers Brooklyn Joseph Beckham, Romeo James Beckham and one younger sister Harper Seven Beckham. With Brooklyn wanting to pursue photography and Romeo following modeling as career choice, fans are eager to see whether the young boy pursues a music career like his mother or follows his father to become a footballer.
Trivia
As a child, he used to dress up as an astronaut, or Wolverine, or a Transformer.
// Famous Teens and Kids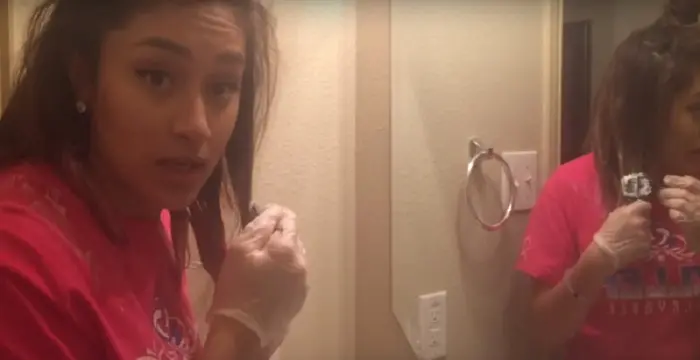 Check out all that you wanted to know about Tina Woods, the famous Vine star; her birthday, her family and personal life, her boyfriends, fun trivia facts and more.
Check out all that you wanted to know about Teo Halm, the famous American actor; his birthday, his family and personal life, his girlfriends, fun trivia facts and more.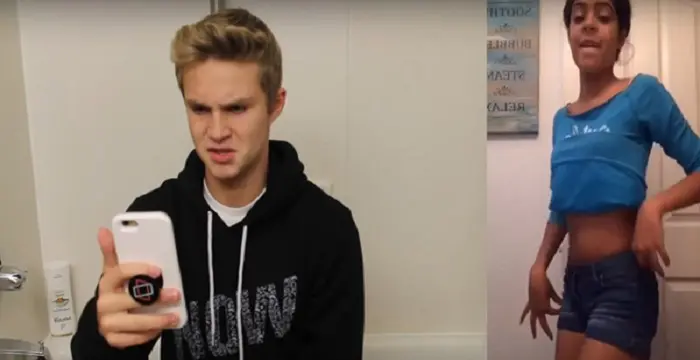 Check out all that you wanted to know about Simon Britton, the famous social media star; his birthday, his family and personal life, his girlfriends, fun trivia facts and more.
// Famous Pisces Celebrities peoples
Cruz David Beckham's FAQ
What is Cruz David Beckham birthday?

Cruz David Beckham was born at 2005-02-20

Where is Cruz David Beckham's birth place?

Cruz David Beckham was born in Madrid, Spain

What is Cruz David Beckham nationalities?

Cruz David Beckham's nationalities is British

Who is Cruz David Beckham siblings?

Cruz David Beckham's siblings is Brooklyn Joseph Beckham, Harper Seven Beckham, Romeo James Beckham

Who is Cruz David Beckham's father?

Cruz David Beckham's father is David Beckham

Who is Cruz David Beckham's mother?

Cruz David Beckham's mother is Victoria Beckham

What is Cruz David Beckham's sun sign?

Cruz David Beckham is Pisces

How famous is Cruz David Beckham?

Cruz David Beckham is famouse as Son of David & Victoria Beckham