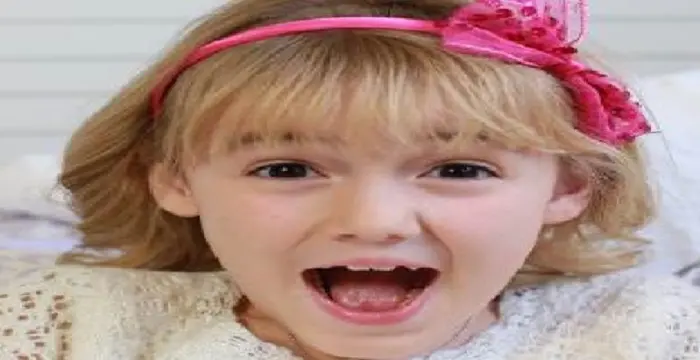 Bailey Ballinger - Youtube Star, Birthday and Personal Life
Bailey Ballinger's Personal Details
All about American musical artist, YouTube star & vlogger Bailey Ballinger; her age, birthday, net worth, and some fun facts.
// Famous Music Artist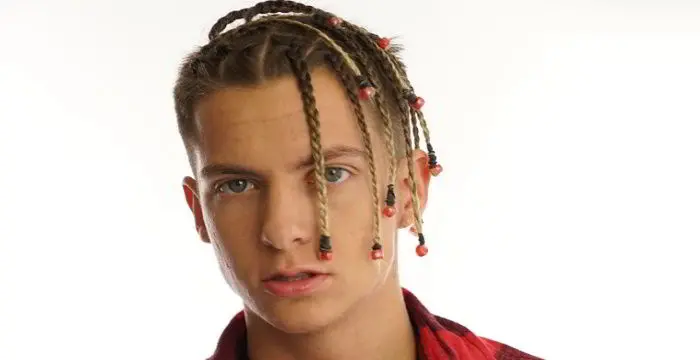 Dillon (DJ) Rupp is an American music artist, DJ, and social media influencer. Check out this biography to know about his childhood, family, personal life, including his age, birthday, etc.
Bailey Ballinger's photo
Who is Bailey Ballinger?
Bailey is the eldest child of the Ballinger family, who have their own YouTube channel run by her father Christopher Ballinger, who posts magic tricks on the channel every Monday. The family has over 750,000 viewers and subscribers. Bailey has her own segment on her father's channel titled 'Bailey's Book Shelf.' Subscribers found Bailey extremely cute and lovable. Hence she began her own YouTube channel called 'Bailey Ballinger' and garnered over 19,000 subscribers in one year. She is also the niece of popular YouTubers Rachel Ballinger and Colleen Ballinger who have vlogswith over 1.5 million and 4.5 million subscribers respectively. Thus, little Bailey is surrounded by popular YouTubers. She has used the techniques and advice of her aunts as well as her father to make her own channel a success.
// Famous Youtube Star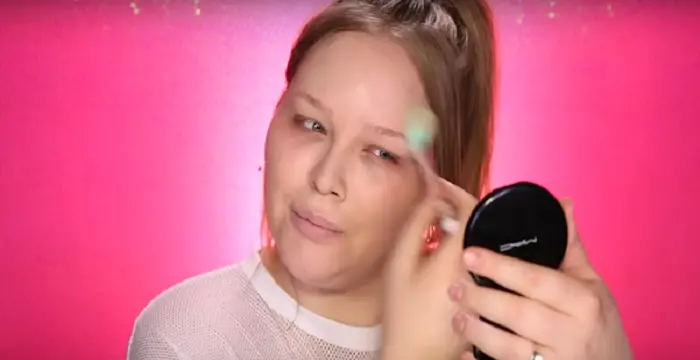 Check out all that you wanted to know about Nikkie De Jager, the famous Dutch Makeup artist; her birthday, her family and personal life, her boyfriends, fun trivia facts and more.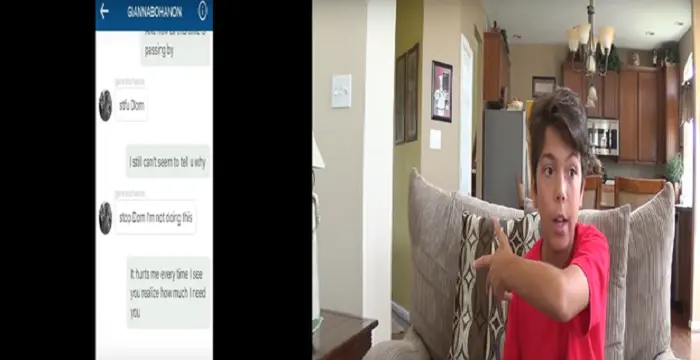 Dominic Tracy is an American YouTube Star. Let's take a look at his family & personal life including age, date of birth, girlfriends, net worth, and fun facts.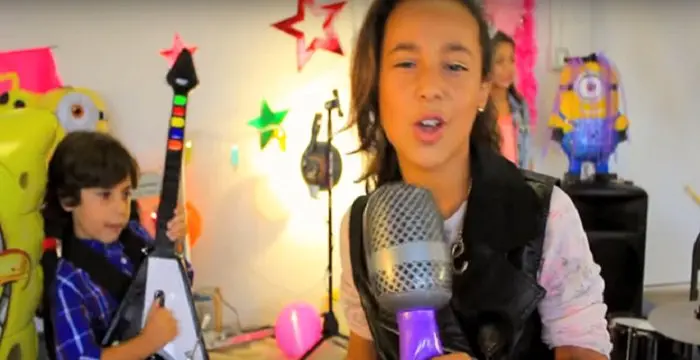 Sophia Montero is an American singer and YouTuber. Let's have a look at her family and personal life including age, date of birth, net worth, relationships, and fun facts.
The Meteoric Rise to Stardom
Bailey first featured in her auntColleen's vlog when she was justone year old, and continued to feature in various videos of her aunt over time.In February 2014, Bailey also appeared in her father's video titled 'Duet with Bailey.' After he received plenty of good reviews for the video, he decided to begin a segment dedicated to Bailey in his channel. Thus, he came up with 'Bailey's Book Review.' In the vlogs, Bailey regularly reviews books on her book shelf, generally a new one every week. It is a book review through a child's perspective. Colleen's question and answer video with Bailey has over a million views. In 2015, Bailey created her own YouTube channel named after herself, with the help of her mother. On her channel she posts vlogs; her first vlog received over 56,000 views, where she introduces her channel and is super excited about editing her own vlogs.
What Makes Bailey So Special
The internet has seen Bailey since she was four. Many have seen her grow from a toddler to a child. What makes her special is that she has hardly changed; she is still as adorable as she used to be when we first saw her. She is still as lively and cute. The only difference is that she is more independent now. She is very sensitive, when asked to pick her favorite word, she promptly chose love. She said that she loved her heart because it only knows to love. Bailey is an adorable elder sister, she loves and protects her two little brothers Jacob and Parker. She is also an aspiring singer, she is part of a children's choir and is often chosen to sing solo as she has a beautiful voice that reflects her innocent soul.
Beyond Fame
Surrounded by fame, Bailey is more than just a face on camera. She has numerous hobbies that she pursues. Owing to her creative skills, she loves drawing and craft; she finds it both riveting and ingenious. She is also learning ballet dance and partakes in ballet events. She is a singer and can play the piano; she has her own piano at home. She is a member of girl scouts and loves to make new friends and go on adventures. If there was one language that she would love to learn, it would be Spanish. She loves all colors except darker shades such as brown and black. Her favorite animals are bunnies. She loves watching Disney movies. Her favorite Disney character is Elsa from 'Frozen.' Given a chance she would like to turn into a mermaid, so that she could be friends with the Disney Princess, Ariel. She also loves reading books and her favorites are Dr. Seuss Books.
Behind The Curtains
She was born to renownedYouTuber, magician and writer, Christopher Ballinger and homemaker, Jessica Ballinger. Her parents were high school sweethearts and after they got married, their first child was Bailey. She also has two younger siblings, both brothers – Jacob and Parker, and another sibling on the way, as her mother is currently pregnant. All the kids in the family are homeschooled by their mother.
Jessica has done a fine job when it comes to their education, as all her children are very intelligent. Bailey is a bright girl, she loves asking questions and finding solutions to problems. She already has her future decided; she either wants to be a policewoman or nurse when she grows up. Bailey spends most of her time with her family and extended family, which include her aunts and uncles. When asked if she could be granted three wishes, what they would be, she replied that she would want lots of money, have more siblings and get Disneyland tickets that never expire!
Trivia
Bailey Ballinger is also a member of a choir and sings solo songs.
// Famous Vloggers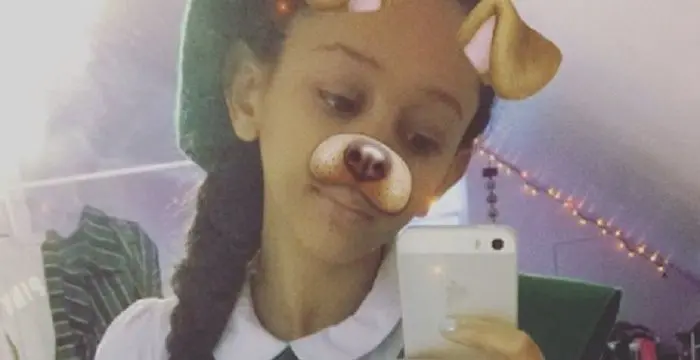 ASMR Aspen is an American YouTuber. Check out this biography to know about her birthday, childhood, family life, achievements and fun facts about her.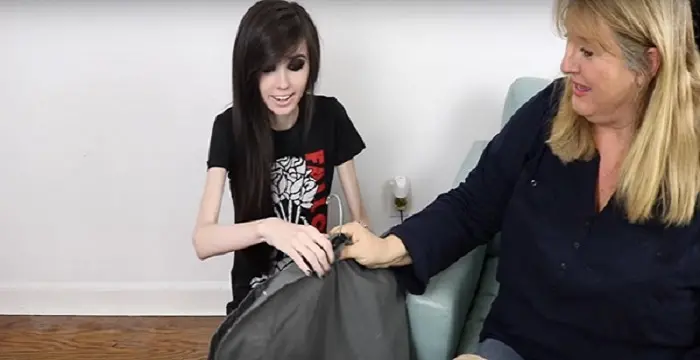 Check out all that you wanted to know about Eugenia Cooney, the famous American Vlogger & YouTube Personality; her birthday, her family and personal life, her boyfriends, fun trivia facts and more.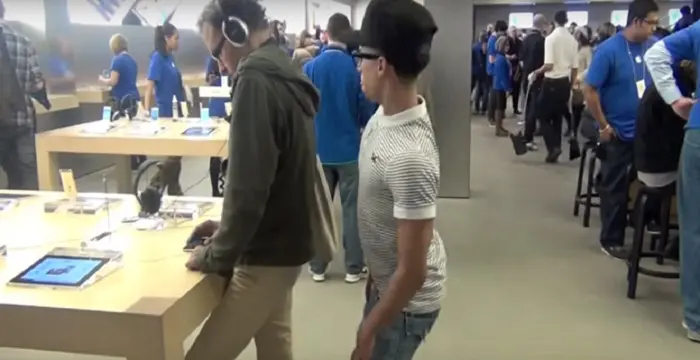 Check out all that you wanted to know about Adam Saleh, the famous YouTube Personality; his birthday, his family and personal life, his girlfriends, fun trivia facts and more.
// Famous Social Media Stars
Bailey Ballinger's FAQ
What is Bailey Ballinger birthday?

Bailey Ballinger was born at 2007-11-06

Where is Bailey Ballinger's birth place?

Bailey Ballinger was born in California

What is Bailey Ballinger nationalities?

Bailey Ballinger's nationalities is American

Who is Bailey Ballinger siblings?

Bailey Ballinger's siblings is Jacob Ballinger, Parker Ballinger

Who is Bailey Ballinger's father?

Bailey Ballinger's father is Christopher Ballinger

Who is Bailey Ballinger's mother?

Bailey Ballinger's mother is Jessica Ballinger

What is Bailey Ballinger's sun sign?

Bailey Ballinger is Scorpio

How famous is Bailey Ballinger?

Bailey Ballinger is famouse as YouTube Star & Music Artist

What is Bailey Ballinger's twitter?

Bailey Ballinger's twitter is https://twitter.com/baileyballinger

What is Bailey Ballinger's youtube?

Bailey Ballinger's youtube is https://www.youtube.com/channel/UCUYXkW3a2xiBIjNu4lV2FXw

What is Bailey Ballinger's instagram?

Bailey Ballinger's instagram is https://www.instagram.com/bailerinas/