Aleksandr Scriabin - Symbolist Composer, Career and Childhood
Aleksandr Scriabin's Personal Details
A great Russian pianist equally feted for his radicalism, Aleksandr Scriabin's contribution to music is unique
Aleksandr Scriabin's photo
Who is Aleksandr Scriabin?
Esoteric, imaginative, and idiosyncratic, Aleksandr Scriabin's contribution to the world of music is peerless. A mystic and an eccentric, Scriabin's music and his problems were a result of his philosophical ideas. He was a person with diverse visions and was considered one of the main Russian symbolist composers because of his unusual harmonies. The amalgam of colors, textures and sound in his compositions is what set him and his music apart from others. Scriabin's music contained eroticism although he preferred to refer to it as 'ecstasy'. He claimed that the end of the world would in fact be a universal orgy. Such was the thinking of this eccentric virtuoso. A mystical musician with spiritual influences, Aleksandr developed and experimented with original musical structures and harmonies. Scriabin was amongst the most innovative and most controversial composers of his time. His earlier works were romantic melodies. IN contrast, his later compositions reached different harmonies. The Great Soviet Encyclopedia extolled Scriabin by remarking, "No composer has had more scorn heaped or greater love bestowed..."
// Famous Musicians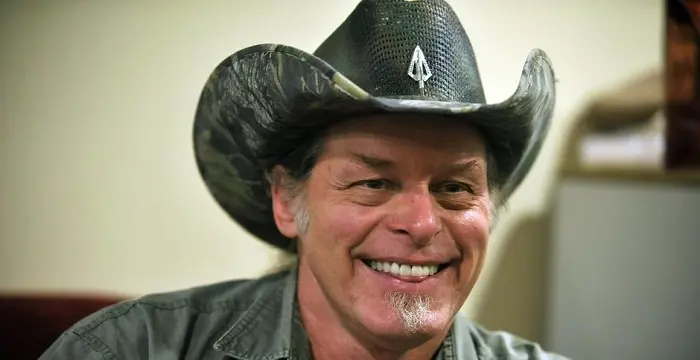 Ted Nugent is a hard rock musician known for his hits 'Stranglehold' and 'Cat Scratch Fever'. This biography of Ted Nugent provides detailed information about his childhood, life, achievements, works & timeline.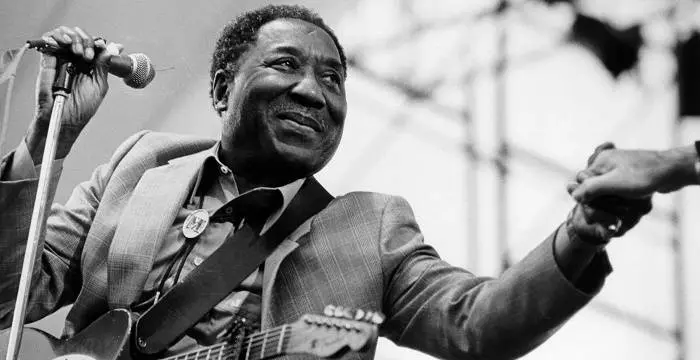 Muddy Waters was a blues musician referred to as the 'father of modern Chicago blues.' Check out this biography to know about his childhood, family life, achievements and fun facts about him.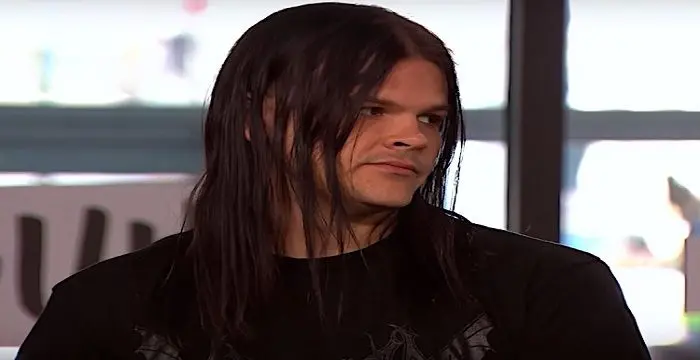 Travis Bacon is an American musician and actor, better known as the son of veteran actors Kevin Bacon and Kyra Sedgwick. Find more about his family, birthday, etc.
Biography detail
Aleksandr Scriabin's Childhood and Early Life
Aleksandr Nikolayevich Scriabin was born on 6 January 1872 (Old Date - 25th December 1871) in Moscow, Russia. His father, Nikolai Scriabin, was a wealthy aristocrat, lawyer and a distinguished diplomat. His mother, Lyubov Petrovna, was a professional pianist, who passed away due to tuberculosis when Aleksandr was only one year old. After his wife's death, Aleksandr's father completed his education in Turkish and joined the Foreign Services, serving Greece and Turkey. Sasha, the pet name for Aleksandr, was brought up by his aunt. He had his grandmother and great aunt around too.
As a child. Scriabin was quite exposed to piano playing, as his aunt Lyubov was an amateur piano player. He was quite fascinated with the mechanism of the piano and he often built pianos and gifted it to the guests. Scriabin started taking piano lessons at an early age from Nikolai Zverev. Scriabin was of short stature, just about five foot tall, but many a times he acted all big and arrogant to compensate for his lack of height. Scriabin wanted to join the army. When he was eleven, he put on a uniform, but was made fun because of his weak stature and short height.
In 1882, Scriabin enrolled himself into the Moscow Cadet corps. Scriabin's peers often resented being friends with him because of his short height. However, after he performed and played the piano at a concert, he won the approval of his peers. At the Cadet, Scriabin learned and played the piano. From 1888 to 1892, Scriabin studied at the Moscow Conservatory where his teachers included Arensky, Taneyev, and Safonov. Safonov taught him to play piano while Arensky and Taneyev mentored him in composition. Aleksandr became noted pianist regardless of his small hands.
While practicing Franz Liszt's 'Réminiscences de Don Juan', Aleksandr damaged his right hand and the doctors dismissed the hope of it ever recovering. It was during this time that Scriabin indited Piano Sonata No. 1 as a "cry against God, against fate." This was amongst his first large scale masterpieces. Eventually Scriabin's hand regained movement. In 1892, he graduated from the conservatory with the Little Gold Medal in piano performance. By the time he graduated, Aleksandr had already composed the piano pieces that constituted his opuses 1, 2, 3, 5, and 7. However, Scriabin did not graduate in composition from the conservatory due to his musical differences with Arensky.
Career
Scriabin launched his concert career in 1894. He made his debut as a pianist in St. Petersburg. In the same year, he composed for Mitrofan Petrovich Belyayev's publishing company. Mitrofan paid him 100 roubles for a sonata and 25 roubles for a prelude.
After Scriabin married the young pianist Vera Ivanovna Isakovich in 1897, he toured Russia and then held a successful concert in Paris in 1898. He composed the 'Reverie' in e minor, but was criticized for its brevity. Therefore, he went about composing his Symphony no 1. In the same year, Scriabin became a teacher at the conservatory and he taught there until 1903. He resigned the conservatory over a sex scandal. He was not applauded as an educator mainly because of his pungent remarks about great musicians like Beethoven, Mendelssohn and Brahms.
Inspired by Chopin, Aleksandr's early compositions included nocturnes, mazurkas, preludes, and etudes for piano. By the end of 1904, Scriabin moved to Switzerland. He was completely devoted to composition while he was there. There he completed his Symphony no 3. After legally separating from his wife Vera Ivanovna Isakovich and abandoning his four children, he went to live with Tatiana Fyodorovna Schloezer, his mistress, in Switzerland. Tatiana gave birth to two girls and son Julian Scriabin, who was a young pianist himself.
Scriabin spent around six years touring several countries including Switzerland, Italy, France, Belgium and United States. From 1906 to 1907, Scriabin toured United States and gave concerts with Safonov and the conductor Modest Altschuler. While in New York City, Scriabin met Alfred La Liberté, who was his good friend and disciple. 
During those years, he was greatly interested in theological teachings of Helena Petrovna Blavatsky and these became the backbones of his compositions of philosophical ideas. His "Poem of Ecstasy" (1908) and "Prometheus" (1910) reflected the theosophical ideas greatly. While performing "Prometheus", he had a notion of light and colors projected on the screen. He was the first ever artist to use color accompaniment with his performances. He also used a multicolored keyboard, which was designed by the physicist Aleksandr Moser in 1910, for the performances of 'Prometheus'.
In 1909, Scriabin was encouraged by conductor Serge Koussevitzky to return to Russia permanently. Koussevitzky established Scriabin as the orchestral composer. However, as Scriabin was so difficult to deal with, it resulted in a fall out. Scriabin continued to compose on big projects and wanted to perform a multi-media project on the Himalayas. He was looking forward to uniting all of mankind through these compositions and went on to create a seven-day long composition called 'Mysterium'. He had written seventy pages shortly before his death. The incomplete composition titled "Prefatory Action" was however, performed by Vladimir Ashkenazy in Berlin with Aleksei Lyubimov at the piano in Berlin.
Influences on His Music
Frédéric Chopin's influenced Scriabin's early musical pieces. The techniques of the étude, the prelude, the nocturne, and the mazurka are what Scriabin usually employed in his music. However, with the advent of time, Scriabin's music became highly original, using unusual harmonies and styles.
A major influence on Scriabin's music was philosophy. After he discovered the theosophical teachings of Helena Petrovna Blavatsky in 1905, they became the spine of his musical compositions. Quite famously, Scriabin has been quoted saying, "I am God". The "9th Sonata" (Black Mass) is one of the most recognizable examples of Scriabin's eccentric philosophical influences.
Aleksandr was also influenced by color. His color system lined up with the circle of fifths. He had a colored keyboard with turntable colored lamps, which is now preserved in his apartment in Moscow. Also designed for one of his performances was his color organ that projected colored light on a screen rather than sound. Most of Scriabin's works are known to be influenced by synesthesia — a sensation triggered by stimulus. In this case, it was color.
Personal Life
Scriabin's personal life was quite an interesting mix of ugly truths. He married Vera Ivanovna Isakovich in 1897. She was a Jew but eventually converted into a Russian Orthodox. She was an excellent pianist, but her personality was completely opposite as compared to Scriabin. Scriabin had three girls and a boy with Vera. The eldest daughter passed away due to psychosomatic disorder and the son passed away because of fever. Aleksandr divorced Vera in 1904 and found a new mistress, Tatiana Fyodorovna Schloezer. He married her and had two girls and a boy named Julian Scriabin. Julian was a young and talented pianist himself.
Aleksandr new marriage did not meant he kept himself away from other girls and love affairs. He was still involved with other women and underage girls, and was alleged to have raped many too. For instance, when he taught at the conservatory in 1903, he was charged of having sex with an underage girl.
Scriabin was a serious womanizer and was a predator around young girls.
Death
Scriabin fell ill in London. He had a pimple on his upper lip under his moustache. For obvious reasons the doctors overlooked it, but after the pimple returned, Aleksandra's temperature soared and several incisions were made on his face. He was infected with streptococcus staphylococcus, which was blood poisoning and then on 27 April 1915, Scriabin died of septicemia.
// Famous Capricorn Celebrities peoples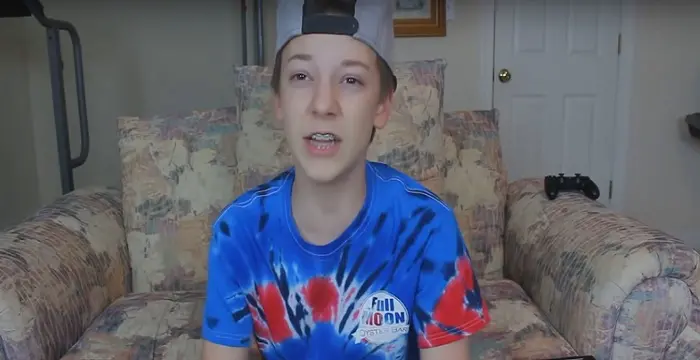 All about American social media star Weston Koury, including his age, family life, girlfriends, birthday, and some fun facts.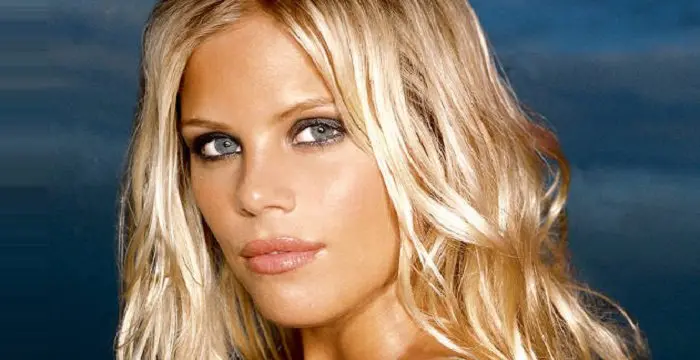 Elin Nordegren is the ex-wife of Tiger Woods. Check out this biography to know about her childhood, family life, achievements and fun facts about her life.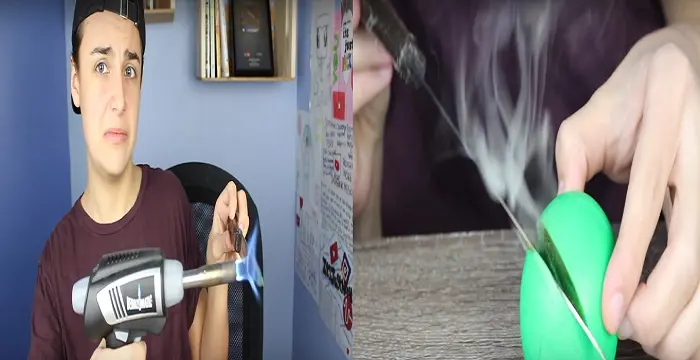 ItsJustNick is a Canadian YouTube star & social media personality. Let's take a look at his family and personal life including age, date of birth, net worth, girlfriends, and fun facts.
// Famous Russian peoples
Aleksandr Scriabin's FAQ
What is Aleksandr Scriabin birthday?

Aleksandr Scriabin was born at 1872-01-06

When was Aleksandr Scriabin died?

Aleksandr Scriabin was died at 1970-01-01

Where was Aleksandr Scriabin died?

Aleksandr Scriabin was died in Moscow

Which age was Aleksandr Scriabin died?

Aleksandr Scriabin was died at age 97

Where is Aleksandr Scriabin's birth place?

Aleksandr Scriabin was born in Moscow

What is Aleksandr Scriabin nationalities?

Aleksandr Scriabin's nationalities is Russian

Who is Aleksandr Scriabin childrens?

Aleksandr Scriabin's childrens is Julian Scriabin

What was Aleksandr Scriabin universities?

Aleksandr Scriabin studied at Moscow Conservatory

What is Aleksandr Scriabin's sun sign?

Aleksandr Scriabin is Capricorn

How famous is Aleksandr Scriabin?

Aleksandr Scriabin is famouse as Russian Symbolist Composer