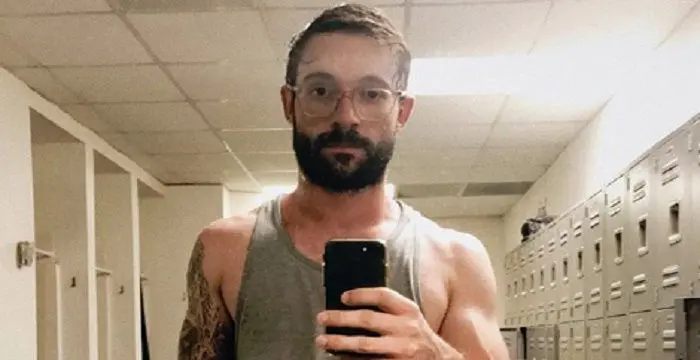 Riley Stearns - Film Director, Career and Childhood
Riley Stearns's Personal Details
Riley Stearns is an American movie director and writer
// Famous Film Director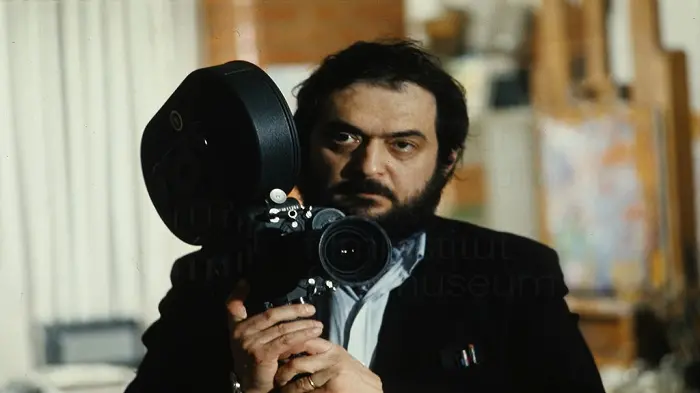 Stanley Kubrick was a screenwriter and film director known for his movies like 'The Clockwork Orange' and 'The Shining'. This biography of Stanley Kubrick provides detailed information about his childhood, life, achievements, works & timeline.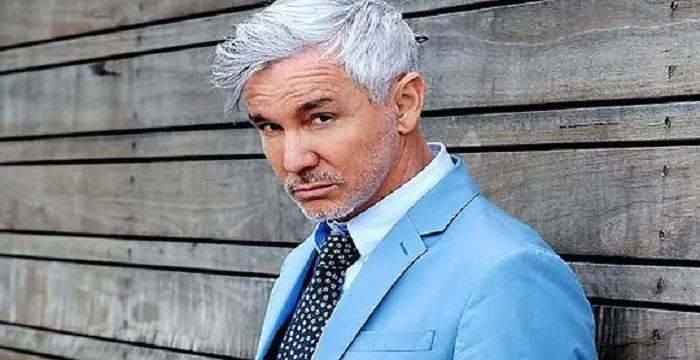 Baz Luhrmann is an Australian writer, filmmaker, and producer. Check out this biography to know about his birthday, childhood, family life, achievements and fun facts about him.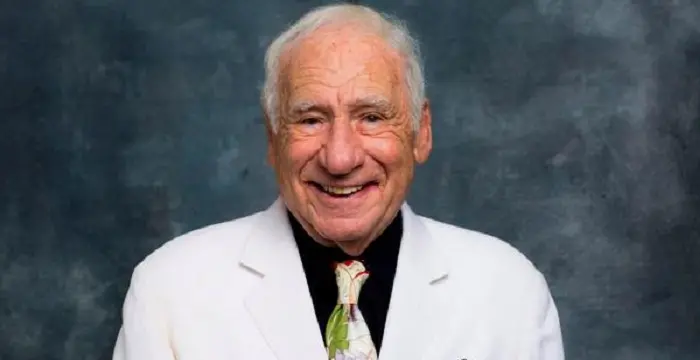 Known as the king of farces and comic parodies, Mel Brooks is a famous American film director, comedian, actor, producer and composer. This biography provides detailed information on his childhood, life, career, works, achievements & timeline.
Riley Stearns's photo
Who is Riley Stearns?
Riley Stearns is an American movie director and writer who gained fame for his works like 'The Cub' and 'The Faults'. He has also been in the news for his bitter and very public divorce with his longtime partner, actress Mary Elizabeth Winstead. While Riley's divorce with Mary might have brought negative light on his life, it has also made him popular among people unaware of his work. He has been nominated for several awards throughout his career, including for the best short film at the 'Sundance Film Festival' and best screenplay at the 'BloodGuts UK Horror Awards'. However, in spite of trying to keep his personal life away from media eyes, the bitter circumstances of his divorce with Mary Elizabeth Winstead resulted in much public scrutiny. Consequently, it caused a very heavy strain on his mental faculties. However, through his personal background as a Jiu-Jitsu expert and positive attitude to life, Riley has been able to pick up the pieces and turn his life around.
// Famous Film & Theater Personalities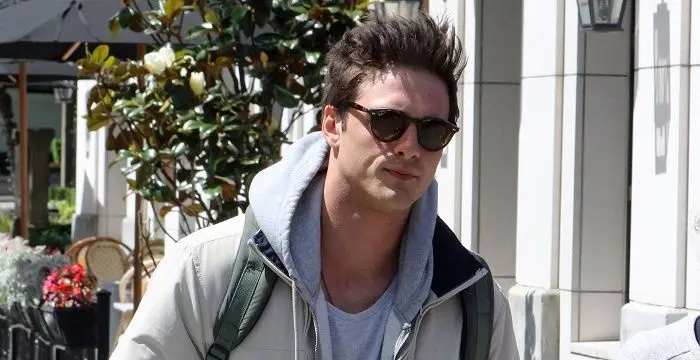 Jacob Elordi is an Australian actor. Let's take a look at his childhood, family, personal life, career, etc.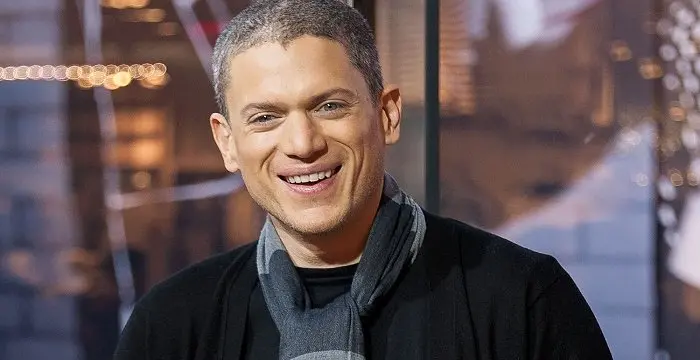 Wentworth Miller is an American actor and screenwriter who achieved recognition for his role in the TV series 'Prison Break'.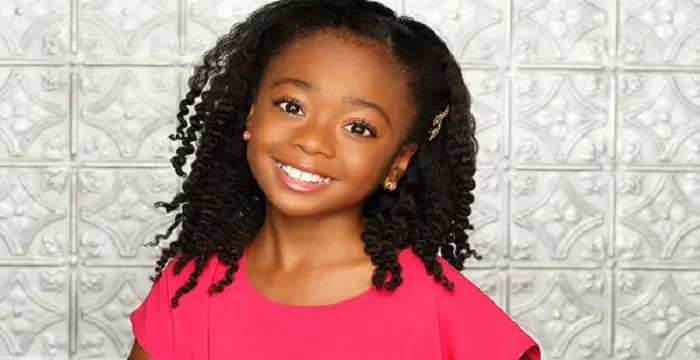 Skai Jackson is an American child actress with huge fan following. Find more about her family & personal life, relationships, facts and more.
Career & Fame
Riley Stearns' inherent talent was clearly visible from his first outing as a production assistant in the episode 'The List' of the TV series 'Bionic Woman' (2007). In 2008, he worked as an assistant to writers in nine episodes of the TV series 'My Own Worst Enemy'. Impressed by his skills, he was later given the chance to write the script for the episode 'Surveillance'.
The experiences gained proved to be vital for the upcoming writer, as he soon joined the drama-fantasy TV series 'Tower Prep' (2010) as a staff writer. Always wanting to be an independent writer and director, Riley Stearns wrote and directed his first short drama 'Magnificat' in 2011. The short horror film, starring his wife Mary Elizabeth Winstead and Stephen Tobolowsky, told the story of a young woman haunted by violent visions which spill into reality. He also started to gain fame after more people became aware of the fact that he was married to popular actress Mary Elizabeth Winstead.
In 2012, he wrote and directed a comedy short entitled 'Casque'. Riley Stearns had his first career high in 2013, with his directorial venture 'The Cub'. The comedic-short also written by Riley, tells the story of a couple sending their daughter to be raised by wolves. It received critical acclaim and got him his first nomination for the 'Short Film Grand Jury Prize' at the 2013 'Sundance Film Festival'.
Stearns' rise continued in 2014, with his first full-length movie 'Faults'. The comedy-crime-drama was written and directed by him. It featured the likes of Leland Orser, Mary Elizabeth Winstead, and Chris Ellis. 'Faults' went on to become his most successful movie to date and received three nominations in 2014. It was nominated for the 'Audience Award' at the 'SXSW Film Festival', for the 'Audience Award' again at the 'AFI Fest', and the 'Best Screenplay Award' at the 'BloodGuts UK Horror Awards'.
During and after his much-publicized divorce with Mary, Riley continued to work on great projects like, 'The Art of Self Defense' and 'Dual' in 2017-2018.
Relationship & Controversy
Riley Stearns married his longtime partner, Mary Elizabeth Winstead, in 2010. In early 2017, rumors began to spread that the couple was having troubles and is living separately. The rumors became reality when Mary was spotted with 'Fargo' co-star Ewan McGregor, who was estranged from his wife of 22 years, Eve Mavrakis.
What caught both Riley and Eve by surprise was that they were not divorced from their respective partners yet, when the news came out. Riley was often seen posting mentally hurt and hurtful posts on his Instagram. One particular post caught the media's eyes where Riley seemed to be threatening Ewan saying "Call me a cuc* will ya? Laugh at me, will ya? F*** the woman of my dreams behind my back, will ya?...You' re f*** dead." The post was later deleted and it was reported that it was the work of internet trolls and was not posted by Riley.
Riley and Mary finally announced their divorce on Instagram in May 2017. Mary wrote "Sitting here with my best friend whom I love with all my heart… We've decided to move on from our marriage…" Riley reciprocated posting, "...I can't wait to see where we both end up. I'll always love you, Mary."
Personal Life
Riley Stearns was born in Austin, Texas, USA, on June 29, 1986. He met actress, Mary Elizabeth Winstead, on a cruise in 2002. They started dating and got married on October 9, 2010. The couple announced their divorce on May 14, 2017. Riley is a purple belt in Brazilian Jiu-Jitsu and has competed at the 'World Master Jiu-Jitsu IBJJF Championship 2018'.
// Famous Directors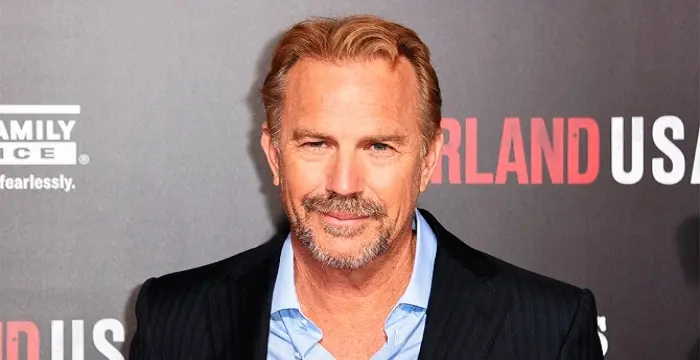 Kevin Costner is an American actor, director and singer who is best known for his portrayal of rugged individuals with complex emotions. This biography provides detailed information about his childhood, life, achievements, works & timeline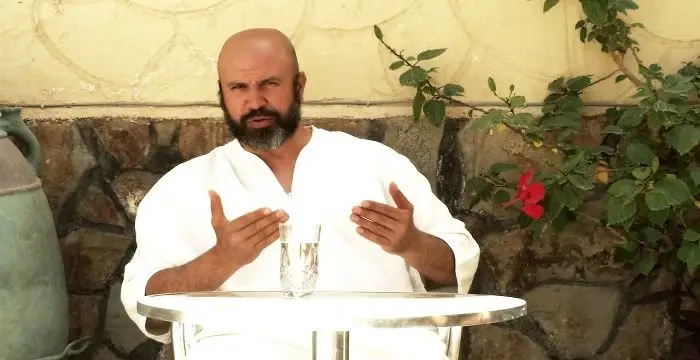 Michel Qissi is a Moroccan-Belgian actor known for his role in the martial arts flick 'Kickboxer.' Check out this biography to know about his childhood, family life, achievements and fun facts about him.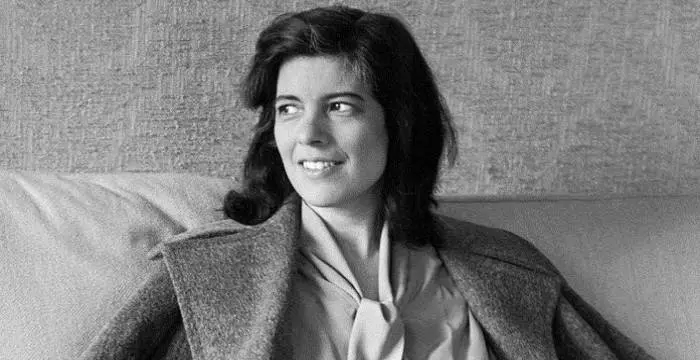 Susan Sontag is an American critical essayist, cultural analyst, novelist, political activist, filmmaker and playwright of international repute. Read on to find out more about her childhood, career, profile and timeline.
Riley Stearns biography timelines
// 2007 To 2008

Riley Stearns' inherent talent was clearly visible from his first outing as a production assistant in the episode 'The List' of the TV series 'Bionic Woman' (2007). In 2008, he worked as an assistant to writers in nine episodes of the TV series 'My Own Worst Enemy'. Impressed by his skills, he was later given the chance to write the script for the episode 'Surveillance'.

// 2010 To 2011

The experiences gained proved to be vital for the upcoming writer, as he soon joined the drama-fantasy TV series 'Tower Prep' (2010) as a staff writer. Always wanting to be an independent writer and director, Riley Stearns wrote and directed his first short drama 'Magnificat' in 2011. The short horror film, starring his wife Mary Elizabeth Winstead and Stephen Tobolowsky, told the story of a young woman haunted by violent visions which spill into reality. He also started to gain fame after more people became aware of the fact that he was married to popular actress Mary Elizabeth Winstead.

// 2010 To 2017

Riley Stearns married his longtime partner, Mary Elizabeth Winstead, in 2010. In early 2017, rumors began to spread that the couple was having troubles and is living separately. The rumors became reality when Mary was spotted with 'Fargo' co-star Ewan McGregor, who was estranged from his wife of 22 years, Eve Mavrakis.

// 2014

Stearns' rise continued in 2014, with his first full-length movie 'Faults'. The comedy-crime-drama was written and directed by him. It featured the likes of Leland Orser, Mary Elizabeth Winstead, and Chris Ellis. 'Faults' went on to become his most successful movie to date and received three nominations in 2014. It was nominated for the 'Audience Award' at the 'SXSW Film Festival', for the 'Audience Award' again at the 'AFI Fest', and the 'Best Screenplay Award' at the 'BloodGuts UK Horror Awards'.

// 2017 To 2018

During and after his much-publicized divorce with Mary, Riley continued to work on great projects like, 'The Art of Self Defense' and 'Dual' in 2017-2018.

// May 2017

Riley and Mary finally announced their divorce on Instagram in May 2017. Mary wrote "Sitting here with my best friend whom I love with all my heart… We've decided to move on from our marriage…" Riley reciprocated posting, "...I can't wait to see where we both end up. I'll always love you, Mary."
// Famous American peoples
Riley Stearns's FAQ
What is Riley Stearns birthday?

Riley Stearns was born at 1986-06-29

Where is Riley Stearns's birth place?

Riley Stearns was born in Austin, Texas

What is Riley Stearns nationalities?

Riley Stearns's nationalities is American

Who is Riley Stearns girl friends?

Riley Stearns's girl friends is Eve Mavrakis

Who is Riley Stearns spouses?

Riley Stearns's spouses is Mary Elizabeth Winstead

How tall is Riley Stearns?

Riley Stearns's height is 175

What is Riley Stearns's sun sign?

Riley Stearns is Cancer

How famous is Riley Stearns?

Riley Stearns is famouse as Film Director

What is Riley Stearns's twitter?

Riley Stearns's twitter is https://twitter.com/rileystearns/

What is Riley Stearns's instagram?

Riley Stearns's instagram is https://www.instagram.com/rileystearns/