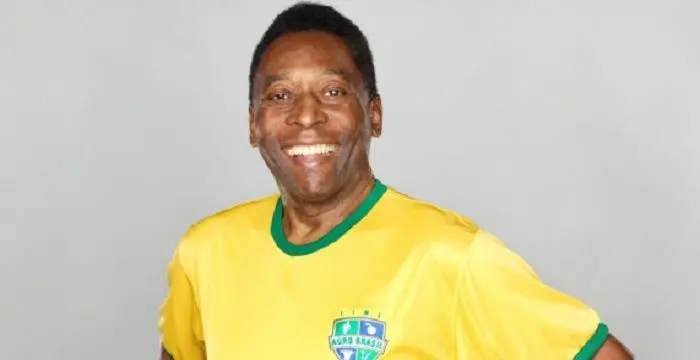 Pele - Footballer, Family and Personal Life
Pele's Personal Details
Pele is considered as the greatest footballer in the history of the game
| Information | Detail |
| --- | --- |
| Birthday | October 23, 1940 |
| Nationality | Brazilian |
| Famous | Hispanic Athletes, Humanitarian, Sportspersons, Football Players, Footballer |
| Nick names | The King |
| Spouses | Assíria Lemos Seixas (m. 1994–2008), Rosemeri dos Reis Cholbi (m. 1966–1982) |
| Known as | Edson Arantes do Nascimento |
| Childrens | Celeste Nascimento, Edson Cholbi Nascimento, Flávia Christina Kurtz Nascimento, Jennifer Nascimento, Joshua Nascimento, Kelly Cristina Nascimento, Sandra Regina Arantes do Nascimento |
| Birth Place | Tres Coracoes, Brazil |
| Religion | Roman Catholic |
| Height | 173 |
| Gender | Male |
| Father | Dondinho |
| Mother | Dona Celeste Arantes |
| Net Worth | $100 million as of Jul 5,2016 |
| Sun Sign | Libra |
| Born in | Tres Coracoes, Brazil |
| Famous as | Brazilian footballer |
// Famous Footballer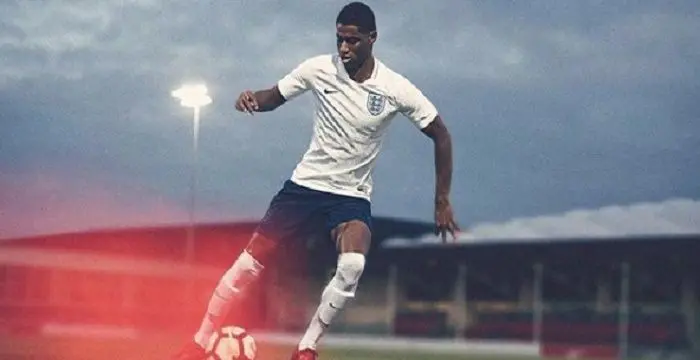 Marcus Rashford is an English professional footballer. This biography provides detailed information about his childhood, family, personal life, career, etc.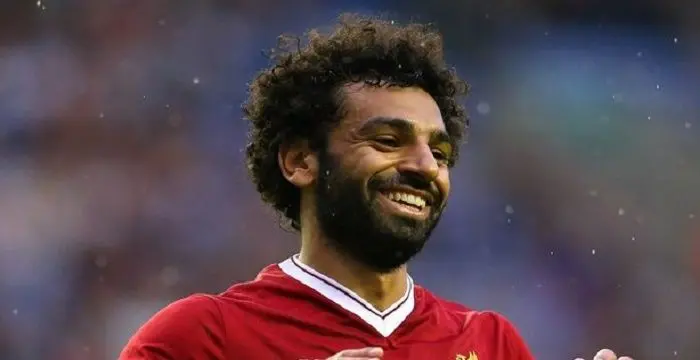 Mohamed Salah is an Egyptian footballer. This biography profiles his childhood, family, personal life, football career, etc.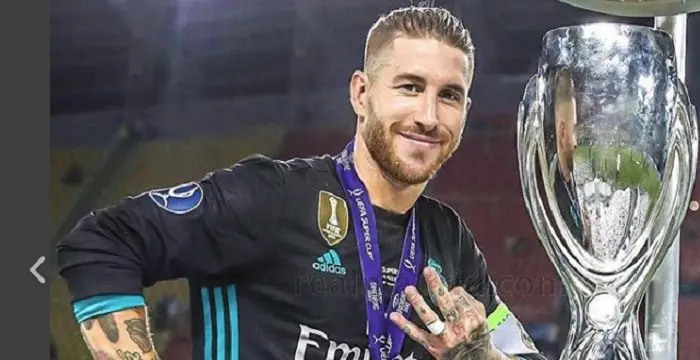 Sergio Ramos is an ace Spanish footballer, who is also the captain of Spain's national football team and the Spanish club 'Real Madrid.' This biography profiles his childhood, family, personal life, career, etc.
Pele's photo
Who is Pele?
Pele is a legendary sporting figure and an iconic soccer player who during his active years ruled the game to the point of being called the 'King of Football'. Till date, he is widely regarded by football fans, critics, experts and players (current and retired) as the best player of all time. With his impeccable style, electrifying play and impressive performance, he scored a total of 1281 goals in 1363 games. It was his deep embedded penchant for the game and knack for scoring spectacular goals that made him a star around the world. He was praised for his exceptional heading ability, powerful shot and unbowed goal scoring. A Brazilian national team footballer and key player for the Santos club, he played a major role in every game he played. While at field, he gave his hundred per cent to every match and played like an unbeaten pro since his very first professional game. Over his career that spanned for a little over two decades, he showcased some invincible performances and catapulted the popularity of the game astronomically. Other than his spectacular showmanship on the field, Pele is regarded as the ultimate humanitarian as well, for he has raised his voice to enhance the living standard and social conditions of the poor, a number of times. In his active years, he created numerous records, some of which till date remain undefeated and unaltered. To know more about this celebrated footballer, scroll further.
// Famous Humanitarian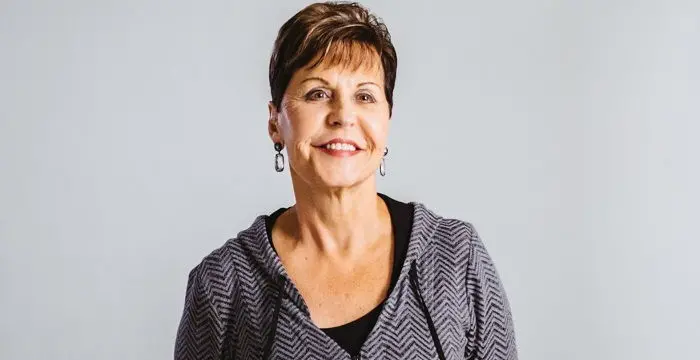 Joyce Meyer is a Christian author and speaker. This biography provides detailed information about her childhood, life, achievements, works & timeline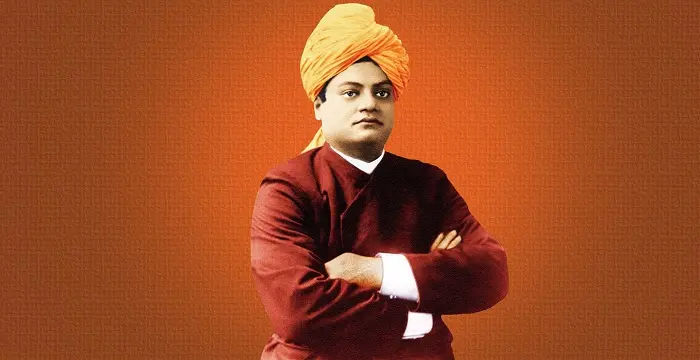 Swami Vivekananda was the chief disciple of Sri Ramakrishna, and was responsible for awakening India spiritually. Check this biography to know in detail about his life, profile and timeline.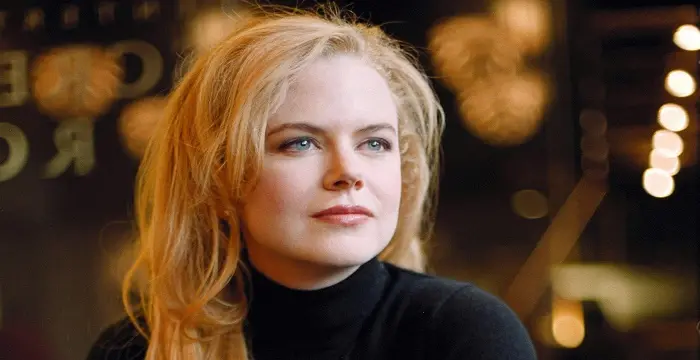 Nicole Kidman is one of the most talented actors that the Hollywood film industry can boast of. Browse through this biography to get detailed information regarding her life, childhood, profile & timeline
Childhood & Early Life
Pele was born as Edson Arantes do Nascimento to Dondinho and Dona Celeste Arantes. He was the first child of the couple. He has a younger sibling. His father was a soccer player.
Originally nicknamed Dico, his friends started calling him Pele after his favourite football player Vasco da Gama 'Bile', whom he mispronounced as 'Pele'.
Struck by poverty, he took up various odd jobs as a child to earn extra money. He received his early lessons in soccer from his father and played for various amateur teams in his youth.
Blessed with the talent for the game and a style of his own, he found himself a place at the Bauru Athletic Club juniors, which was coached by Waldemar de Brito. He led the team to three consecutive victories from 1954 to 1956. Additionally, he won several local indoor football competitions and championships.
Career
Convinced of the phenomenal talent that he possessed, football star de Brito took Pele to Santos where he was included in the professional club, Santos FC. Pele signed a contract in June 1956 and played his first professional game in September. In the game, he scored his first professional goal against Corinthians Santo Andre.
Beginning 1957, he became a regular in the team and no sooner, the top scorer of the league. It was his remarkable performance that earned him a place in the national team of Brazil.
He played his first international game in July 1957 against Argentina. Though Brazil lost the match by 2-1, he scored his first international goal, thus becoming the youngest player ever to score in international football.
Year 1958 was a year of accomplishments. Not only did he help Santos register a win at the Campeonato Paulista—a top-flight professional football league in Brazil—with 58 goals, a feat unmatched till date, he was also part of the Brazilian team which won the World Cup.
Pele made significant contributions in the quarter-finals, semi-finals and finals of the 1958 World Cup and scored a total of six goals in four matches. He broke a number of records in the 1958 World Cup.
His dream run of success was shortly halted as Santos were unable to retain their Paulista title in 1959, but continued with full force in 1960 as he displayed extraordinary performance on the field thereby helping Santos regain the title. The club won the Taça Brasil with him as the top scorer. It was these wins that helped Santos play Copa Libertadores, South America's premier club football tournament.
Year 1962 was the best club year of his career as he not only guided Santos in the Copa Libertadores competition to record a thrilling victory, but helped the club register wins at the Campeonato Brasiliero, Taça Brasil and 1962 Intercontinental Cup.
As for the 1962 World Cup, despite much hype and hoopla, injury took the better off him as he remained out for most of the tournament.
Year 1963 replicated the success of the previous year as Santos became the successful defending champions of the Copa Libertadores. Though the club was unable to regain the Paulista trophy, it recorded a victory at the Rio-São Paulo tournament, Intercontinental Cup and the Taça Brasil.
Post the wins recorded in 1964 and 1965, the club's steep climb upwards rebounded and so did his contribution in the club. Though the club won Paulista trophy for three consecutive years, Pele was not a major contributor for the fare.
The 1966 World Cup brought much pain for Pele as he was injured due to the persistent fouling by the Bulgarians. The result was Brazil's exit from the World Cup after the first round.
He scored his 1000th goal against Vasco da Gama from a penalty kick at the Maracana Stadium in 1969.
The 1970 World Cup was the last World Cup in which Pele participated. He played in all the qualifying matches and contributed in 14 of the 19 goals that Brazil struck in the tournament. Brazil won the World Cup and Pele was named 'Player of the Tournament' for his impressive performance and extensive contribution.
Pele's last international match was against Yugoslavia on July 18, 1971 in Rio de Janeiro. As for his club years, 1974 season was his 19th and last season that he played for Santos before retiring.
In 1976, he emerged from the semi-retirement by signing a contract with New York Cosmos. He led the club to the 1977 NASL championship in his final season with the club.
Officially his last game was on October 1, 1977, an exhibition match between Cosmos and Santos. He played the first half for the Cosmos and the second half for Santos. His last official goal was a direct free kick against Santos in the first half-time. Cosmos won the match, 2-1.
Post the hugely successful soccer career, he was appointed as a UN ambassador for ecology and the environment in 1992.
In 1995, he was appointed as UNESCO Goodwill Ambassador.
Awards & Achievements
For his impressive line-up of victories and the extraordinary role in catapulting the status of the sport to newer heights, he received numerous prestigious honors and decorations including Brazil's Gold Medal, Knight Commander of the Order of the British Empire and Lifetime Achievement Award from BBC.
The International Federation of Football History & Statistics (IFFHS) voted him as the Football Player of the Century in 1999. Additionally, he was elected as the 'Athlete of the Century' by the International Olympic Committee and Reuters News Agency
In 2010, he was appointed as the Honorary President of New York Cosmos. In 2012, he was awarded honorary degree from the University of Edinburgh for 'significant contribution to humanitarian and environmental causes, as well as his sporting achievements'.
Personal Life & Legacy
His first marriage was with Rosemeri dos Reis Cholbi in 1966. The couple was blessed with two daughters. They divorced in 1982.
From 1981 until 1986, he was romantically involved with Xuxa, whom, he aided to become a model. Xuxa was only 17-year-old when they started to date.
In 1994, he married psychologist and gospel singer Assíria Lemos Seixas. She gave birth to twins, Joshua and Celeste. The couple has separated.
Trivia
This star player of Brazil football team and Santos club in his early days could not afford a proper football and usually played with a sock stuffed with newspaper, tied with a string or a grapefruit.
He became the youngest ever soccer player to score a World Cup goal, when he scored a goal against Wales in 1958 World Cup. He was 17 years and 239 days old at that time.
This soccer superstar also hold the record of becoming the youngest player to score a hat-trick in World Cup
He is also the youngest football player to play in a World Cup final match.
// Famous Sportspersons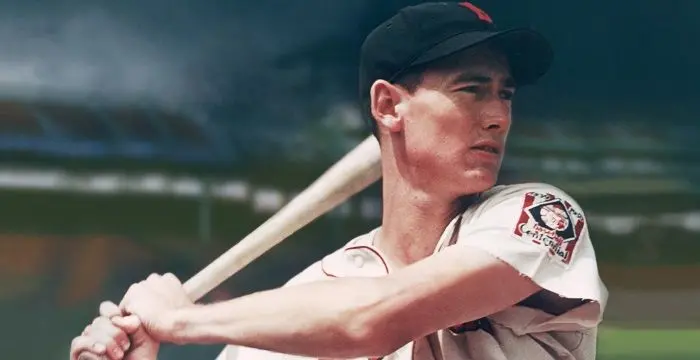 Ted Williams was an American baseball player. Read this biography to learn more about his profile, childhood, life and timeline.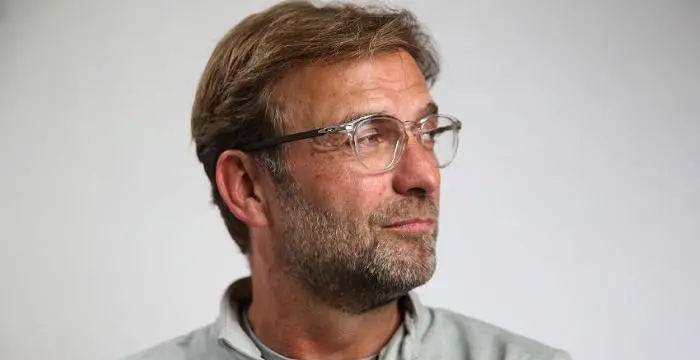 Jürgen Klopp is a German football manager, and a former professional football player. Check out this biography to know more about his childhood, family, personal life, etc.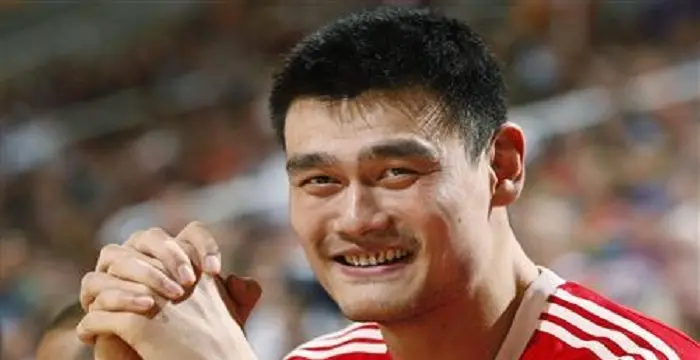 Yao Ming is a retired Chinese basketball player who played for Chinese Basketball Association (CBA). Check out this biography to know about his childhood, family life, achievements and fun facts about him.
Pele's awards
Year
Name
Award

Other

0
1995 - Brazil's Gold Medal for outstanding services to the sport
Pele biography timelines
// 23rd Oct 1940

Pele was born as Edson Arantes do Nascimento to Dondinho and Dona Celeste Arantes. He was the first child of the couple. He has a younger sibling. His father was a soccer player.

// 1954 To 1956

Blessed with the talent for the game and a style of his own, he found himself a place at the Bauru Athletic Club juniors, which was coached by Waldemar de Brito. He led the team to three consecutive victories from 1954 to 1956. Additionally, he won several local indoor football competitions and championships.

// 1956

Convinced of the phenomenal talent that he possessed, football star de Brito took Pele to Santos where he was included in the professional club, Santos FC. Pele signed a contract in June 1956 and played his first professional game in September. In the game, he scored his first professional goal against Corinthians Santo Andre.

// 1957

Beginning 1957, he became a regular in the team and no sooner, the top scorer of the league. It was his remarkable performance that earned him a place in the national team of Brazil.

// 1957

He played his first international game in July 1957 against Argentina. Though Brazil lost the match by 2-1, he scored his first international goal, thus becoming the youngest player ever to score in international football.

// 1958

Year 1958 was a year of accomplishments. Not only did he help Santos register a win at the Campeonato Paulista—a top-flight professional football league in Brazil—with 58 goals, a feat unmatched till date, he was also part of the Brazilian team which won the World Cup.

// 1958

Pele made significant contributions in the quarter-finals, semi-finals and finals of the 1958 World Cup and scored a total of six goals in four matches. He broke a number of records in the 1958 World Cup.

// 1959 To 1960

His dream run of success was shortly halted as Santos were unable to retain their Paulista title in 1959, but continued with full force in 1960 as he displayed extraordinary performance on the field thereby helping Santos regain the title. The club won the Taça Brasil with him as the top scorer. It was these wins that helped Santos play Copa Libertadores, South America's premier club football tournament.

// 1962

Year 1962 was the best club year of his career as he not only guided Santos in the Copa Libertadores competition to record a thrilling victory, but helped the club register wins at the Campeonato Brasiliero, Taça Brasil and 1962 Intercontinental Cup.

// 1962

As for the 1962 World Cup, despite much hype and hoopla, injury took the better off him as he remained out for most of the tournament.

// 1963

Year 1963 replicated the success of the previous year as Santos became the successful defending champions of the Copa Libertadores. Though the club was unable to regain the Paulista trophy, it recorded a victory at the Rio-São Paulo tournament, Intercontinental Cup and the Taça Brasil.

// 1966

The 1966 World Cup brought much pain for Pele as he was injured due to the persistent fouling by the Bulgarians. The result was Brazil's exit from the World Cup after the first round.

// 1966 To 1982

His first marriage was with Rosemeri dos Reis Cholbi in 1966. The couple was blessed with two daughters. They divorced in 1982.

// 1969

He scored his 1000th goal against Vasco da Gama from a penalty kick at the Maracana Stadium in 1969.

// 1970

The 1970 World Cup was the last World Cup in which Pele participated. He played in all the qualifying matches and contributed in 14 of the 19 goals that Brazil struck in the tournament. Brazil won the World Cup and Pele was named 'Player of the Tournament' for his impressive performance and extensive contribution.

// 1971

Pele's last international match was against Yugoslavia on July 18, 1971 in Rio de Janeiro. As for his club years, 1974 season was his 19th and last season that he played for Santos before retiring.

// 1977

Officially his last game was on October 1, 1977, an exhibition match between Cosmos and Santos. He played the first half for the Cosmos and the second half for Santos. His last official goal was a direct free kick against Santos in the first half-time. Cosmos won the match, 2-1.

// 1979

In 1976, he emerged from the semi-retirement by signing a contract with New York Cosmos. He led the club to the 1977 NASL championship in his final season with the club.

// 1981 To 1986

From 1981 until 1986, he was romantically involved with Xuxa, whom, he aided to become a model. Xuxa was only 17-year-old when they started to date.

// 1992

Post the hugely successful soccer career, he was appointed as a UN ambassador for ecology and the environment in 1992.

// 1994

In 1994, he married psychologist and gospel singer Assíria Lemos Seixas. She gave birth to twins, Joshua and Celeste. The couple has separated.

// 1995

In 1995, he was appointed as UNESCO Goodwill Ambassador.

// 1999

The International Federation of Football History & Statistics (IFFHS) voted him as the Football Player of the Century in 1999. Additionally, he was elected as the 'Athlete of the Century' by the International Olympic Committee and Reuters News Agency
// Famous Hispanic Athletes
Pele's FAQ
What is Pele birthday?

Pele was born at 1940-10-23

Where is Pele's birth place?

Pele was born in Tres Coracoes, Brazil

What is Pele nationalities?

Pele's nationalities is Brazilian

What is Pele nick names?

Pele's nickNames is The King

Who is Pele spouses?

Pele's spouses is Assíria Lemos Seixas (m. 1994–2008), Rosemeri dos Reis Cholbi (m. 1966–1982)

Who is Pele childrens?

Pele's childrens is Celeste Nascimento, Edson Cholbi Nascimento, Flávia Christina Kurtz Nascimento, Jennifer Nascimento, Joshua Nascimento, Kelly Cristina Nascimento, Sandra Regina Arantes do Nascimento

What is Pele's religion?

Pele's religion is Roman Catholic

How tall is Pele?

Pele's height is 173

Who is Pele's father?

Pele's father is Dondinho

Who is Pele's mother?

Pele's mother is Dona Celeste Arantes

What is Pele's sun sign?

Pele is Libra

How famous is Pele?

Pele is famouse as Brazilian footballer