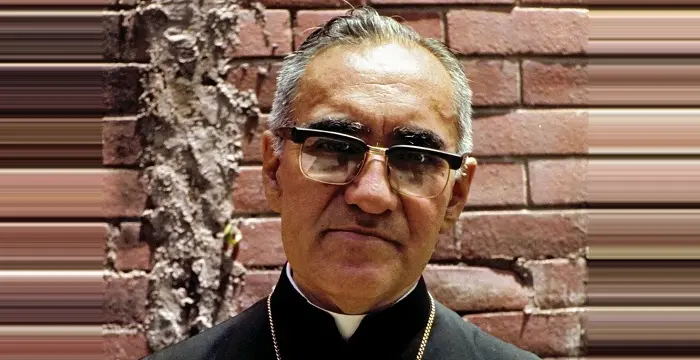 Óscar Romero - Archbishop of San Salvador, Facts and Facts
Óscar Romero's Personal Details
Óscar Romero the fourth Archbishop of San Salvador, who was assassinated within three years of his appointment
Óscar Romero's photo
Who is Óscar Romero?
Óscar Romero, popularly called 'Monseñor', was a Roman Catholic priest from El Salvador, who soon became the Bishop and subsequently the fourth Archbishop of San Salvador. His spiritual life was inspired by 'Opus Dei', a renowned institution of the Roman Catholic Church. As an Archbishop, he came across several instances of human rights abuse, and took it upon himself to protest against these misdeeds. Adopting a non-violent approach, he supported the poor and condemned the actions of the army. Conservative by nature, he was often not very popular with priests who sided with the Marxists. His methods of castigating social issues like injustice, poverty and the rampant assassinations of priests and nuns did not go down too well with some of the citizens of the country. During his time as an Archbishop, several famous priests like Rutilio Grande, Ernesto Barrera, and Napoleón Macías were assassinated. In 1980, Romero was shot in an on-going Church mass which caused a city-wide uproar amongst his followers. Posthumously, he has been honoured by many esteemed personalities, including U.S. President Barrack Obama. Pope John Paul II awarded him the title of 'Servant of God', and more recently, Pope Francis named him a martyr, for his humanitarian efforts as a bishop
// Famous Priests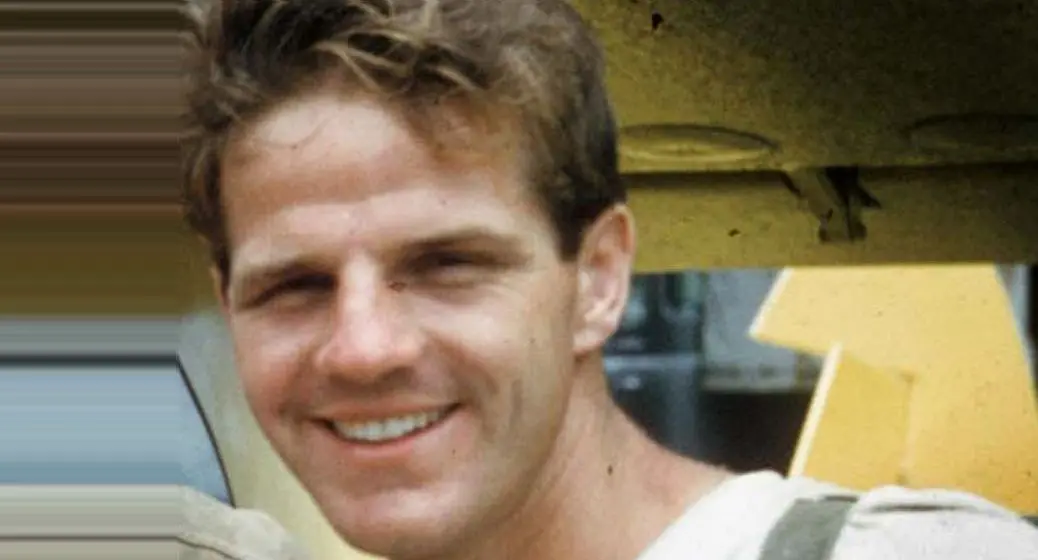 Jim Elliot was an evangelical Christian Missionary. Explore this biography to know more about his childhood, career, profile and timeline.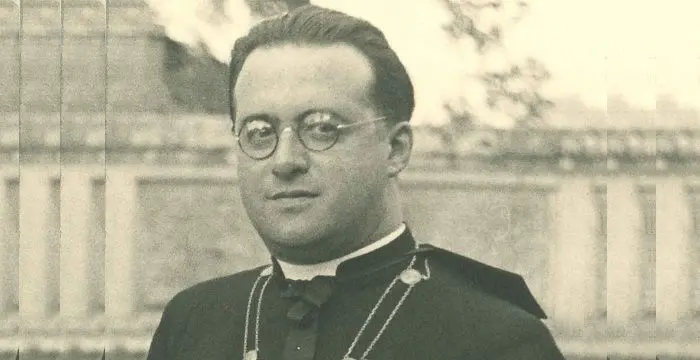 Georges Lemaitre was a Belgian scientist and priest. This biography of Georges Lemaitre profiles his childhood, life, career, achievements and timeline.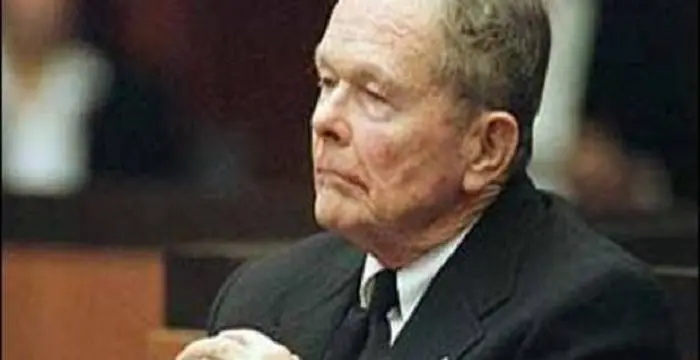 John Geoghan was an American Roman Catholic priest who was accused of sexually abusing over 130 boys. Check out this biography to know about his life and crimes.
Childhood & Early Life
Óscar Arnulfo Romero y Galdámez was born in El Salvador's municipality of Ciudad Barrios, to Santos and his wife Guadalupe de Jésus Galdámez, on August 15, 1917. When he was two years old, the young boy was baptized by Fr. Cecilio Morales.
Óscar had seven siblings—Gustavo, Rómulo, Zaída, Gaspar, Mamerto, Arnoldo and Aminta (who passed away as an infant).
The child attended a government-aided school till third grade, and then was taught at home by Anita Iglesias. Meanwhile, his father showed him the nuances of carpentry, since employment for the educated in El Salvador was not guaranteed.
The young boy of thirteen joined a divinity school in San Miguel, and then pursued his higher studies in Theology from San Salvador's seminary in 1937. After his father died, he travelled to Rome to get enrolled in the 'Gregorian University'.
During the World War II, even though many students went back home because of the growing turmoil in Italy, Romero remained behind to complete his degree in theology during 1940-41.
Later Life
1942, Romero became a catholic priest in Rome, but the next year he was asked to return home by the bishop at El Salvador. Along with friend Fr. Valladares, he set out for home, but was detained in Spain by Cuban officials for suspected association with Italian dictator Mussolini.
The two friends were imprisoned, during which Fr. Valladares fell seriously ill. They had to be transferred to a hospital, with help from priests belonging to the 'Congregation of the Most Holy Redeemer'.
They were soon let go by the Cubans, and the two priests reached El Salvador. Óscar began his career as a priest in Anamorós for a brief period, and then settled down in San Miguel.
During his time in the Catholic church of San Miguel, the priest took efforts to contribute to the society in a meaningful way. He formed an 'Alcoholics Anonymous' association and assisted in building the cathedral. In recognition of his benefaction to the city, he was made the Rector of a seminary in San Salvador.
In 1966, he was appointed Secretary of El Salvador's 'Episcopal Conference', and the Director of the archdiocesan weekly 'Orientación'. The paper would publish instances of torture and repression, in order to create more awareness among the citizens.
The benevolent priest was made an assistant to Archbishop Luis Chávez y González of San Salvador in 1970. Since Romero was conservative, his appointment did not make the radical priests happy.
In December 1975, he was chosen as the Bishop of the 'Diocese of Santiago de María', which was a rural area in the province of San Salvador.
Óscar was made the Archbishop of San Salvador on February 23, 1977, a decision that received mixed responses. On the one hand there were many who warmly welcomed his appointment, while others who were not too conservative, seemed to be upset.
Almost a month later, fellow priest Rutilio Grande, known for his philanthropic activities for the poor, was assassinated. Upon Grande's death, the newly-appointed Archbishop requested the government to take action, but his pleas fell on deaf ears.
During his term as Archbishop, he used to broadcast sermons on the radio, every week. The purpose of the broadcast was to tell people of all the violations of basic human rights that were taking place in the country.
He was known for his opinion that liberation theology was of two kinds, the Catholic vision and the Marxist belief. The Archbishop openly announced that he supported the Catholic idea, but not the other.
As considered by many, Romero's spiritual ideals inculcated several aspects of Christianity, like love for the Church of Rome, finding God in others, self-offering to Jesus Christ, amongst many more.
During his lifetime, the Archbishop had written several books, some of them being 'The Violence of Love', 'The Church Is All of You', 'Voice of the Voiceless', and 'Shepherd's Diary'.
Major Works
Romero was known for his weekly sermons that were broadcast on the radio, with the intention of educating people about basic human rights and letting them know of the oppression people faced every day.
He was also famous for publicly condemning US President Jimmy Carter's increasing military aid to El Salvador's government, warning the latter that terror and assassination would become rampant.
Awards & Achievements
In 1978-79, this popular Archbishop was nominated for the Nobel Peace Prize, by 119 British Statesmen and 26 diplomats from the United States.
The 'Catholic University of Louvain' in Belgium awarded him an honorary doctorate in February 1980, which he accepted from Pope John Paul II.
Personal Life & Legacy
On March 24, 1980, a day after the Archbishop had delivered a speech to the Salvadorean soldiers to heed God's call and stop taking advantage of the poor, he was shot dead. The holy Mass had taken place at a small chapel in the 'La Divina Providencia' hospital.
Óscar was buried on March 30, 1980, at the 'Metropolitan Cathedral', in San Salvador, and his funeral service was attended by over 250,000 followers from across the globe. The same day, there were bomb attacks, suspected to be carried out by the army, killing several people who had come to pay respect to the priest.
Since the Archbishop's death, every March, a mass is conducted by the 'Irish-El Salvador Support Committee' to pay homage.
In 1981 a choral-symphony titled 'Elegia Violeta para Monsenhor Romero' was composed by Jorge Antunes of Brazil as a tribute to the famous priest. The song had quotes by the Archbishop, along with sayings by Communist leader Che Guevara.
In the late 1980s, movies like 'Choices of the Heart', 'Salvador' and 'Romero' had major references to the assassinated priest. The latter, directed by John Duigan, starring Raúl Juliá, was the first Hollywood movie that received financial help from the Roman Catholic Church, and was well-received.
In 1997, Pope John Paul II posthumously ordained Óscar as a 'Servant of God', giving justifiable cause for his canonization (declaring him a saint) and beatification (giving him the title of "Blessed").
The next year, a statue of Óscar Romero made by sculptor John Roberts, was inaugurated which is now standing at Westminster Abbey in London.
In 2008, Romero was named one of the '15 Champions of World Democracy' by European magazine 'A Different View'.
After several years of negligence, in 2010, it was discovered that the assassination was carried out on the orders of Major Roberto D'Aubuisson, founder of the 'Nationalist Republican Alliance' party. Even though suspected earlier on, the conclusion was arrived at after a testimony was given in the US court by his driver Rafael Alvaro Saravia.
Trivia
This famous priest's beatification is scheduled to be held in May 2015, in the city of San Salvador
// Famous Humanitarian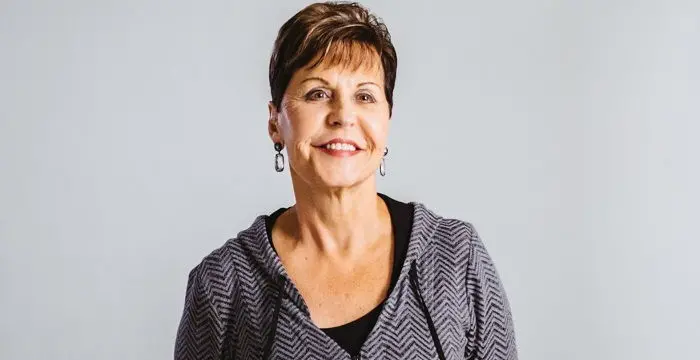 Joyce Meyer is a Christian author and speaker. This biography provides detailed information about her childhood, life, achievements, works & timeline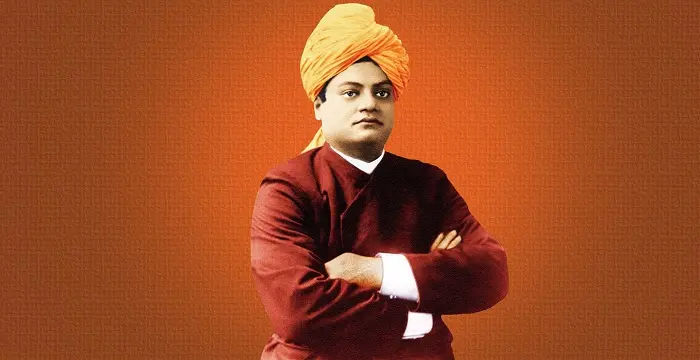 Swami Vivekananda was the chief disciple of Sri Ramakrishna, and was responsible for awakening India spiritually. Check this biography to know in detail about his life, profile and timeline.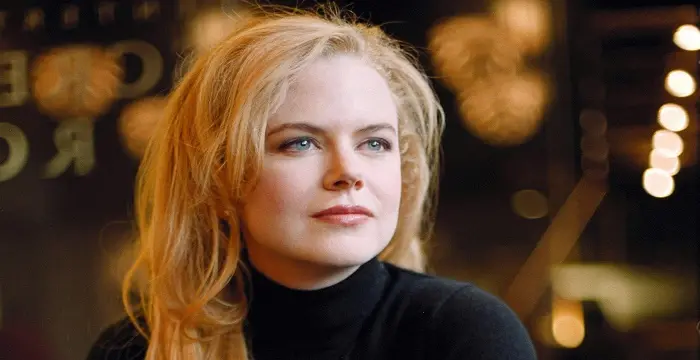 Nicole Kidman is one of the most talented actors that the Hollywood film industry can boast of. Browse through this biography to get detailed information regarding her life, childhood, profile & timeline
Óscar Romero biography timelines
// 15th Aug 1917

Óscar Arnulfo Romero y Galdámez was born in El Salvador's municipality of Ciudad Barrios, to Santos and his wife Guadalupe de Jésus Galdámez, on August 15, 1917. When he was two years old, the young boy was baptized by Fr. Cecilio Morales.

// 1937

The young boy of thirteen joined a divinity school in San Miguel, and then pursued his higher studies in Theology from San Salvador's seminary in 1937. After his father died, he travelled to Rome to get enrolled in the 'Gregorian University'.

// 1940 To 1941

During the World War II, even though many students went back home because of the growing turmoil in Italy, Romero remained behind to complete his degree in theology during 1940-41.

// 1942

1942, Romero became a catholic priest in Rome, but the next year he was asked to return home by the bishop at El Salvador. Along with friend Fr. Valladares, he set out for home, but was detained in Spain by Cuban officials for suspected association with Italian dictator Mussolini.

// 1966

In 1966, he was appointed Secretary of El Salvador's 'Episcopal Conference', and the Director of the archdiocesan weekly 'Orientación'. The paper would publish instances of torture and repression, in order to create more awareness among the citizens.

// 1970

The benevolent priest was made an assistant to Archbishop Luis Chávez y González of San Salvador in 1970. Since Romero was conservative, his appointment did not make the radical priests happy.

// Dec 1975

In December 1975, he was chosen as the Bishop of the 'Diocese of Santiago de María', which was a rural area in the province of San Salvador.

// 23rd Feb 1977

Óscar was made the Archbishop of San Salvador on February 23, 1977, a decision that received mixed responses. On the one hand there were many who warmly welcomed his appointment, while others who were not too conservative, seemed to be upset.

// 1978

In 1978-79, this popular Archbishop was nominated for the Nobel Peace Prize, by 119 British Statesmen and 26 diplomats from the United States.

// Feb 1980

The 'Catholic University of Louvain' in Belgium awarded him an honorary doctorate in February 1980, which he accepted from Pope John Paul II.

// 24th Mar 1980

On March 24, 1980, a day after the Archbishop had delivered a speech to the Salvadorean soldiers to heed God's call and stop taking advantage of the poor, he was shot dead. The holy Mass had taken place at a small chapel in the 'La Divina Providencia' hospital.

// 30th Mar 1980

Óscar was buried on March 30, 1980, at the 'Metropolitan Cathedral', in San Salvador, and his funeral service was attended by over 250,000 followers from across the globe. The same day, there were bomb attacks, suspected to be carried out by the army, killing several people who had come to pay respect to the priest.

// 1981

In 1981 a choral-symphony titled 'Elegia Violeta para Monsenhor Romero' was composed by Jorge Antunes of Brazil as a tribute to the famous priest. The song had quotes by the Archbishop, along with sayings by Communist leader Che Guevara.

// 1997

In 1997, Pope John Paul II posthumously ordained Óscar as a 'Servant of God', giving justifiable cause for his canonization (declaring him a saint) and beatification (giving him the title of "Blessed").

// 2008

In 2008, Romero was named one of the '15 Champions of World Democracy' by European magazine 'A Different View'.

// 2010

After several years of negligence, in 2010, it was discovered that the assassination was carried out on the orders of Major Roberto D'Aubuisson, founder of the 'Nationalist Republican Alliance' party. Even though suspected earlier on, the conclusion was arrived at after a testimony was given in the US court by his driver Rafael Alvaro Saravia.

// May 2015

This famous priest's beatification is scheduled to be held in May 2015, in the city of San Salvador
// Famous Miscellaneous
Óscar Romero's FAQ
What is Óscar Romero birthday?

Óscar Romero was born at 1917-08-15

When was Óscar Romero died?

Óscar Romero was died at 1980-03-24

Where was Óscar Romero died?

Óscar Romero was died in San Salvador

Which age was Óscar Romero died?

Óscar Romero was died at age 62

Where is Óscar Romero's birth place?

Óscar Romero was born in Ciudad Barrios

What is Óscar Romero nationalities?

Óscar Romero's nationalities is Salvadoran

What was Óscar Romero universities?

Óscar Romero studied at Pontifical Gregorian University

What is Óscar Romero's cause of dead?

Óscar Romero dead because of Assassination

What is Óscar Romero's religion?

Óscar Romero's religion is Catholicism

What is Óscar Romero's sun sign?

Óscar Romero is Leo

How famous is Óscar Romero?

Óscar Romero is famouse as Archbishop of San Salvador