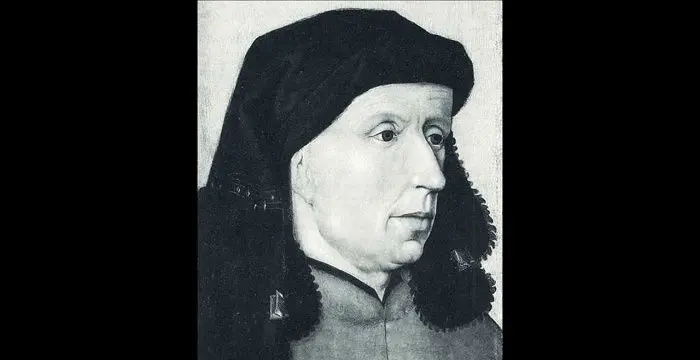 Johannes Ockeghem - Belgian Men, Timeline and Childhood
Johannes Ockeghem's Personal Details
Johannes Ockeghem was a prized composer, choirmaster and singer in Europe during the early 15th century
// Famous Belgian Men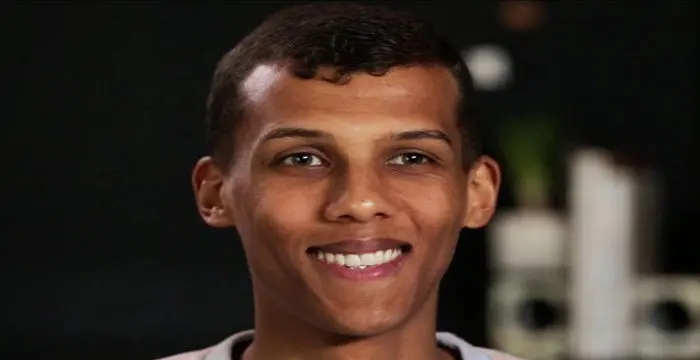 Stromae is a Belgian musician, rapper, singer and songwriter. Check out this biography to know about his birthday, childhood, family life, achievements, and fun facts about him.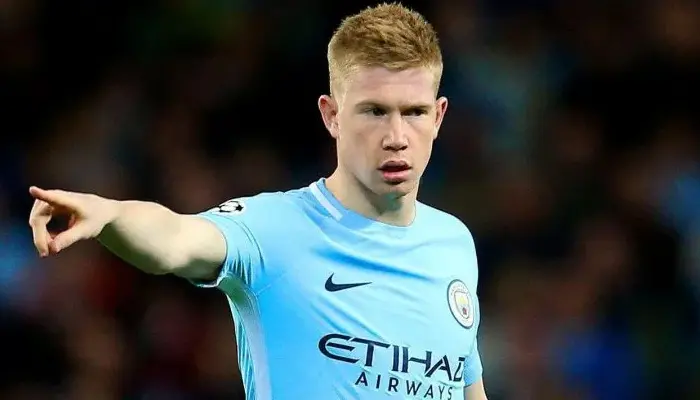 Kevin De Bruyne is a Belgian footballer who plays for the English Premier League team 'Manchester City' as well as the Belgian national team.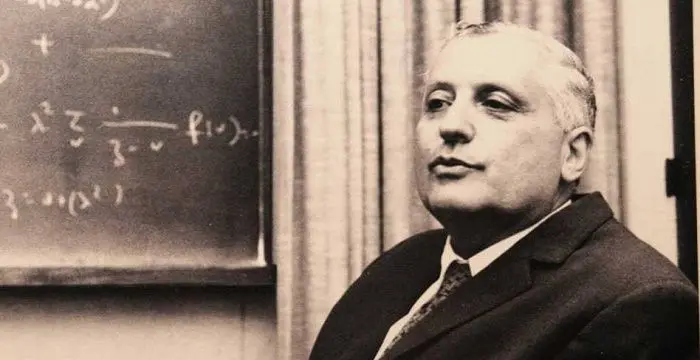 Ilya Prigogine was a Russian-born Belgian physical chemist who was awarded the Nobel Prize for Chemistry in 1977. This biography of Ilya Prigogine provides detailed information about his childhood, life, achievements, works & timeline.
Johannes Ockeghem's photo
Who is Johannes Ockeghem?
Born as a Franco-Flemish composer, Johannes Ockeghem was a prominent musician of the early 15th century. Some of his recognized and reputed works come in the form of his 15 published masses, 19 three voice works, his famous motet chanson and antiphon works. His compositions and expertise have been compared to other eminent composers of renaissance, such as Guillaume Dufay and Josquin des Prez. He shuttled between different positions as music composer, choir master and a singer, and managed to establish a strong foothold in all three fields. Ockeghem served under three successive kings and composed many of his famous works during this period such as his well-known Requiem. He was also handed the prestigious position of 'Maitre de chapelle' by Louis XI for his praiseworthy contributions in the field of world music. With a stellar reputation, Ockeghem was one of the first contemporary musicians of his time.
// Famous Belgian Musicians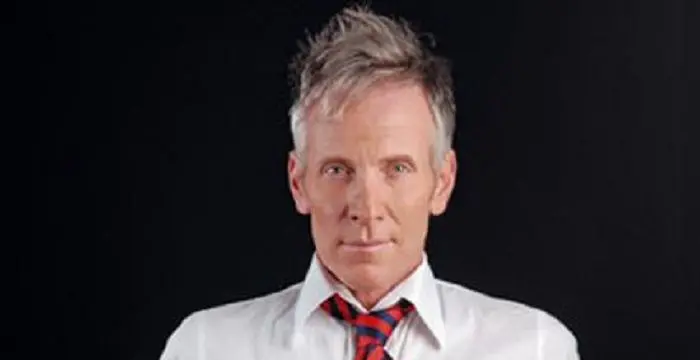 Plastic Bertrand is a musician, songwriter and a well-known television personality from Belgium. Check out this biography to know about his childhood, life, achievements, works & timeline.
Biography detail
Childhood And Early Life
Johannes Ockeghem was born in Saint-Ghislain, Belgium on 14th October 1425. However, various sources place his date of birth in various years from as early as 1410 to 1430. Not much has been documented about Ockeghem's childhood, except that his musical life began as a chorister.
Career
There are very few evidences that suggest Ockeghem's long and prolific career. Most of his works were either adopted or lost in the mists of time. It is said that, Ockeghem was one of the first musicians to appear as a singing chaplains in the royal courts around the early 1450's. From 1446 to 1448, Ockeghem served along with composer Jean Cousin at the Duke of Bourbon Court in Moulins. He was also given the position of 'Maitre de Capalla' at the French court. Johannes was known to have juggled between various offices apart from serving the courts of Louis XI and Charles VII. He also held posts at Notre Dame and St. Benoit and, at the same time, studied alongside Gillies Binchois with whom he was affiliated for a very long period previously. He was also linked for a brief period with other eminent composers and writers such as Dufay and Antoine Busnois who would often work together. During 1470, Ockeghem traveled to Spain upon the request of the king and was instrumental in helping to arrange the alliance between Isabella I of Castile with Charles, the Duke of Guyenne. Some of his surviving works were the 5 famous motets that he composed during late 1460's along with a Requiem mass and 14 other masses.
He also accelerated to fame with his moveable type pieces that were published in Petrucci's 'Harmonice Musices odhecaton'. His famous Motet Chanson written in 1460, after the death of his close friend Gilles Binchois, was also a notable achievement at a time of limited knowledge on English compositions and worldly music. It was called the "Mort tu as navre" and won him recognition all over Europe. Alongside these achievements, he also went on to write 19 'Three Voice' compositions and 1 'Two Voice' piece called 'O Rosa Bella' which turned into some of his prized creations at the time.
Ockeghem was also a famous bass singer and was greatly influenced by the works of Josquin des Prez and the expressive renaissance music. His love for singing got him to actively engage in various Rhythmic bass sets and scales, and with his technical prowess, he went on to teach at the renowned Franco-Flemish School that focused on polyphonic vocal music compositions at the time. One of his technical masterpieces was a bewildering piece of music composition known as the 'Missa Prolationum' that comprised largely of prolation canons. Prolation canons usually meant that the use of voice would mirror instrumental music at various paces and he was successful in incorporating this style in this particular composition.
Personal Life
Nothing is known about Johannes Ockeghem's personal life, especially towards the end of his life. He was said to have been a true admirer of Guillaume Dufay's works and it has also been said that he resided at the house of this great composer during a brief visit to Cambrai, where he also visited the Chapter of the Notre Dame.
Death And Legacy
Ockeghem was said to have died a natural death post retirement on February 6, 1497. Although his works were not very prolific during his existence, they started becoming prominent later. He died in Tours, France and one of his close friends and colleagues, Josquin Des Prez composed a motet to commemorate the death of the legend and called it 'La deploration de la mort de Johannes Ockeghem'. Many of Ockeghem's works were controversial because there was no documentary evidence as to when they were created.  Although his works were compared to that of Dufay, Dufay was more of a romantic composer, with subtle grace and certain clarity to it. Ockeghem on the other hand was a more flamboyant composer, who composed instinctively.
// Famous Music Composer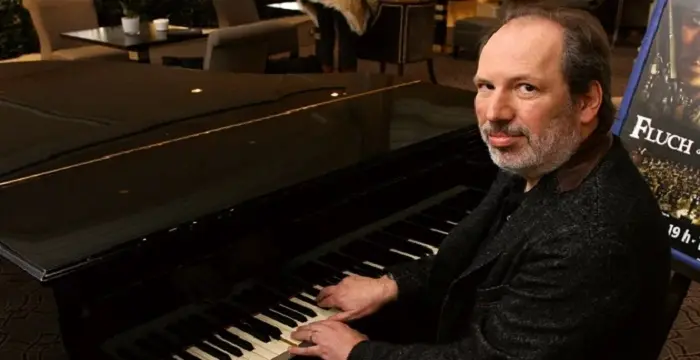 Hans Zimmer is a German film composer and record producer. This biography profiles his childhood, family, personal life, music career, achievements, and some interesting facts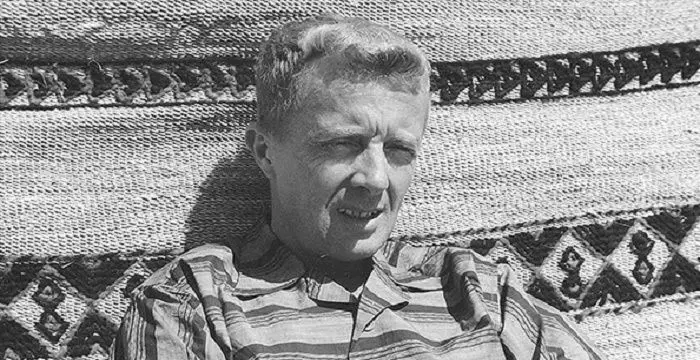 Paul Bowles was an American writer, music composer, poet, translator and novelist. Check out this biography to know about his childhood, life, achievements, works & timeline.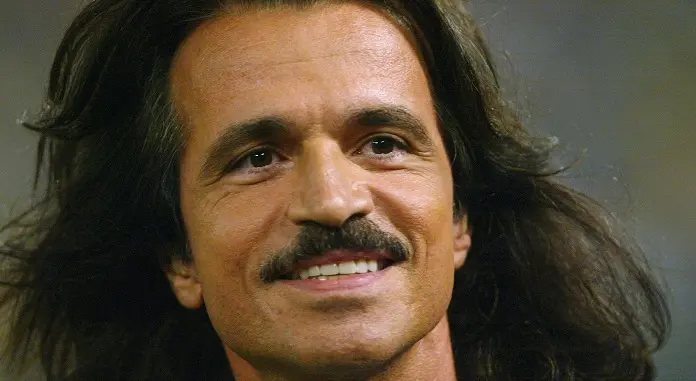 A music composer, pianist and keyboardist, Yanni is famously known for his performances at unusual venues like the Taj Mahal and Acropolis Theatre. To know more about his childhood, profile, timeline and career read on.
Johannes Ockeghem's FAQ
When was Johannes Ockeghem died?

Johannes Ockeghem was died at 1497-02-06

Where was Johannes Ockeghem died?

Johannes Ockeghem was died in Tours

Which age was Johannes Ockeghem died?

Johannes Ockeghem was died at age 87

Where is Johannes Ockeghem's birth place?

Johannes Ockeghem was born in Saint-Ghislain

What is Johannes Ockeghem nationalities?

Johannes Ockeghem's nationalities is Belgian

How famous is Johannes Ockeghem?

Johannes Ockeghem is famouse as Music Composer, Choirmaster, Singer