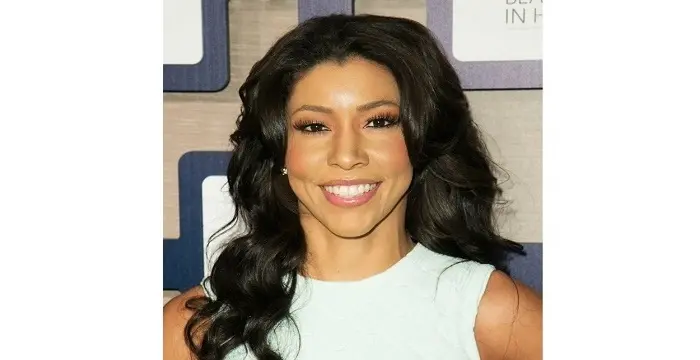 Jeanette Jenkins - Tv Personality, Birthday and Facts
Jeanette Jenkins's Personal Details
Jeanette Jenkins is an American fitness trainer, TV personality and author
// Famous Tv Personality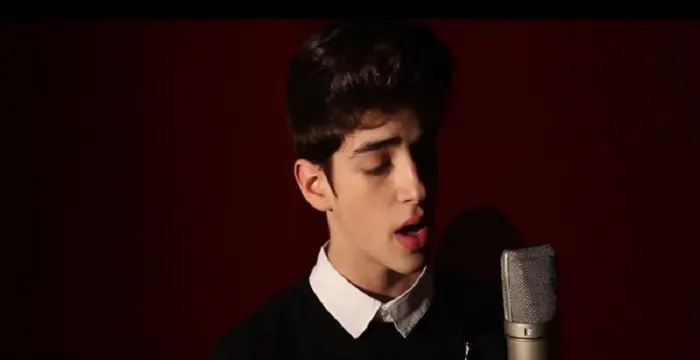 Check out all that you wanted to know about Manu Rios, the famous Spanish TV actor; his birthday, his family and personal life, his girlfriends, fun trivia facts and more.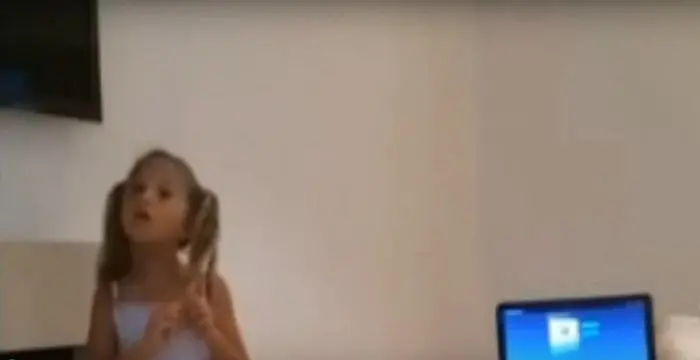 Check out all that you wanted to know about Rosie McClelland, the famous child actress; her birthday, her family and personal life, her boyfriends, fun trivia facts and more.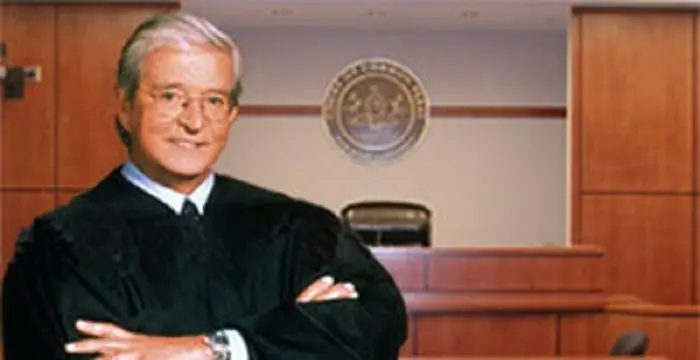 Jerry Sheindlin is an American judge, author, and television personality. Check out this biography to know about his childhood, family life, achievements and fun facts about him.
Jeanette Jenkins's photo
Who is Jeanette Jenkins?
Ever wonder where the Hollywood celebrities go to maintain their perfectly sculpted bodies? They seek the help of the likes of Miss Jeanette Jenkins, the maker of Hollywood beach bodies and fitness consultant to the stars. From being a much sought after fitness trainer in Hollywood to collaborating with clients to making training exercise videos for the masses, Jeanette has flourished in multiple roles with élan. Author of a super-successful bestseller, Jeanette has also been a regular in television shows, talking about her tips and techniques. She has been in the fitness business for more than 25 years and has so far acquired more than 19 certifications in various aspects of fitness including nutrition and kinesiology. From being associated with elite fitness brands to help propagate awareness about various charities, Jeanette makes sure that her name and fame is always a positive force behind her contribution to the society. Despite her success among the tough crowds of Los Angeles, Jeanette likes to keep herself grounded and not take her success seriously. She loves to set examples for her clients, works harder than anybody and believes in her own words "Push past the challenge and you will receive your breakthrough. Don't ever give up."
// Famous Fitness Trainer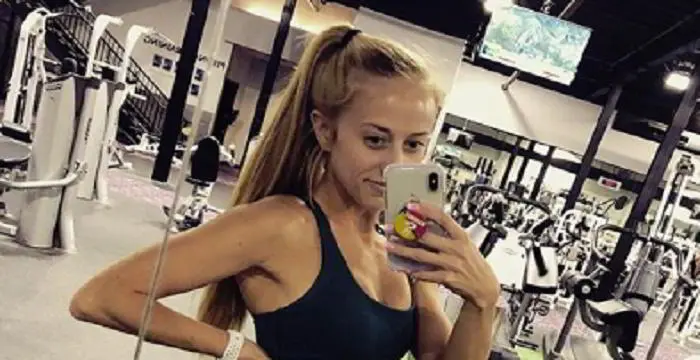 Brittany Matthews is an American fitness trainer. She is the girlfriend of professional NFL player, Patrick Mahomes II. Check out this biography to know about her birthday, childhood, family life, achievements and fun facts about her.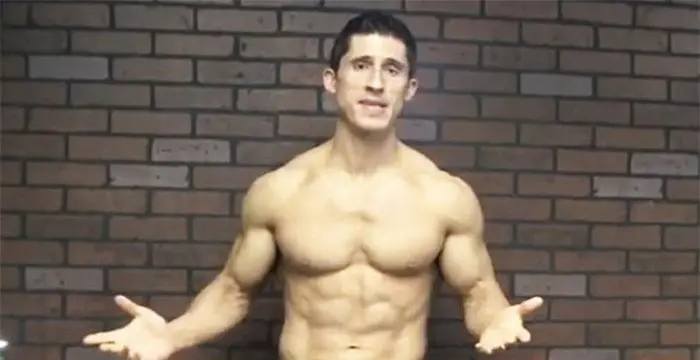 Jeff Cavaliere is a celebrity trainer, better known as the founder of 'ATHLEAN-X.' Let's have a look at his family, personal life, age, birthday etc.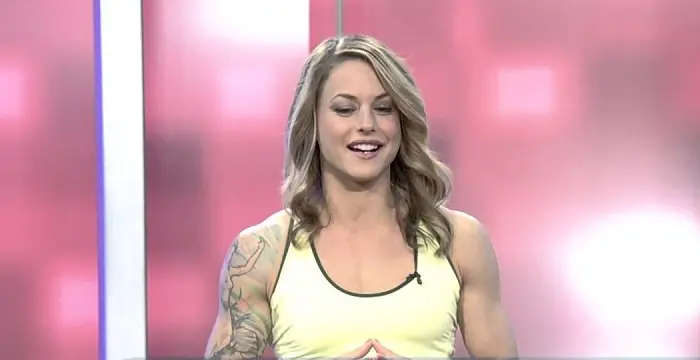 Christmas Abbott is a popular American fitness trainer, author, athlete, and life coach. Let's take a look at her family and personal life including age, birthday, net worth, husband, and some fun facts.
The Meteoric Rise to Stardom
Jeanette Jenkins by birth is a Canadian who did not have it easy growing up. Brought up by a single mother with two other siblings, Jeanette has had to struggle in her childhood for even some basic necessities. From early on, Jeanette was very enthusiastic about sports and took part in every athletic event in school, be it soccer, football, baseball or hockey. She was extremely competitive and always strived to be a success in everything she did.
While in high school, Jeanette started working as a lifeguard to earn pocket money. She was hooked onto fitness from a very young age and aspired to be a trainer someday. Naturally, when it came to college, she enrolled at the University of Ottawa to study Human Kinetics.
She started out in aquatics, working as a swimming, diving and aquatic fitness instructor in college. She also started working as a sideline trainer for University of Ottawa's men's football team. Her work included attending to injuries and administering first aid to the players during games as well as practice sessions. This is when Jeanette truly became fascinated by the human body.
Throughout her college years, Jeanette was a regular in various fitness conferences held around Canada. As a result, she developed solid contacts in the fitness sector as well as with several ergometric and fitness equipment companies. As most of her contacts were based in Southern California, Jeanette decided to move to Los Angeles in 1997. This was the decision that would shape her career in a huge way.
After moving to LA she started taking fitness classes at the two most prestigious studios in Sunset Boulevard, Crunch and Sports Club LA. Gradually, Jeanette amassed a regular clientele at the clubs which included quite a few celebrities. After a while, she was approached to take personal clients and her journey among Hollywood's who's who began from there. Some of her most famous clientele includes actors, singers, models and sports personalities like Queen Latifah, P!nk, Kimora Lee Simmons, Christina Applegate, Kelly Rowland, Serena Williams, Tia Mowry, Jordana Brewster, Carmen Electra, Bryant McKinnie, Mara Brock, Brian Cox and Robin Thicke. Her A-list clientele revere Jeanette for her knowledge, effectiveness of her workout techniques and ability to inspire.
Jeanette soon launched her own brand of fitness chain, The Hollywood Trainer, and created a number of workout DVDs to make her training technique available to men and women around the world. She created the Bikini Bootcamp especially for the purpose of achieving that perfect LA beach body. Her DVDs 'Power Yoga' and 'Blast the Belly Fat' has been voted among the top 10 Workout DVDs of the year in 2011 by Fitness Magazine.
She has collaborated with several celebrities to launch workout regimens. With acclaimed actor Jane Fonda, she launched Team Jane Fonda's Workout exclusively to be sold at Target. With another client Kelly Rowland, she helped her getting back in shape after giving birth to son and together they created the 'Sexy Abs' workout released in DVD format in 2011. Jeanette's other DVD titles include "The Hollywood Trainer Ab Blast","The Hollywood Trainer Cardio Sculpt," and "The Hollywood Trainer Butt and Thigh Blast".
Jeanette has also authored a book titled "The Hollywood Trainer Weight-Loss Plan: 21 Days to Make Healthy Living a Lifetime Habit" which proved to be highly successful. She has made regular television appearances on renowned shows like 'Oprah', 'The Doctors', 'Dr. OZ', 'The Tyra Banks Show' and 'The Today's Show'. Her training techniques and health advises have been featured in top fitness magazines like The Fitness Magazine, Shape, Health, People Magazine and USA Today.
What Makes Jeanette So Special
A graduate of the Institute of Integrative Nutrition which is recognized by the American Association of Drugless Practitioners and Columbia University, Jeanette has acquired multiple certifications in various branches of fitness techniques as well. She was chosen as one of the 17 experts in Nike Corporations Elite Athletes program to train American athletes.
Apart from passion for fitness, she loves her profession as a way of helping people. She believes that her techniques and tips help make a difference in people's lives by inspiring them to lead a healthier lifestyle. She is also involved with various charitable organizations like 'Right to Play', 'the School on Wheels Organization' and 'Keep a Child Alive', for which she even ran the NYC Marathon.
Behind The Curtains
Jeanette Jenkins is of Canadian origins, being born and brought up in Ottawa, Canada. She has an older brother and older sister. Currently, she lives in Los Angeles, California. Jeanette was rumored to be in a relationship with singer/actress Queen Latifah for some time and the couple allegedly bought a home together in the Hollywood Hills in 2009. The couple has since split up and the house they co-owned has been placed in market. Jeanette has labeled these talks as pure fiction and denies any allegations of her being lesbian. She maintains that she is straight, and currently has a boyfriend.
// Famous Author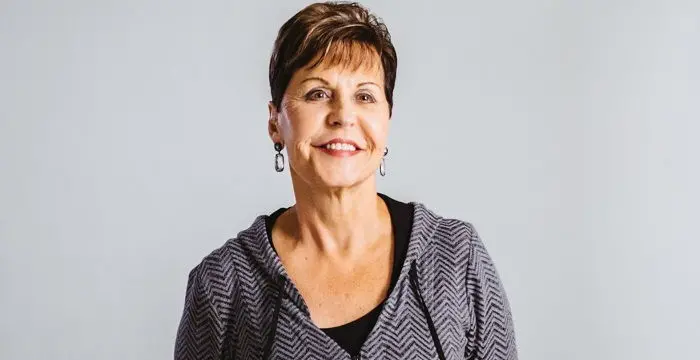 Joyce Meyer is a Christian author and speaker. This biography provides detailed information about her childhood, life, achievements, works & timeline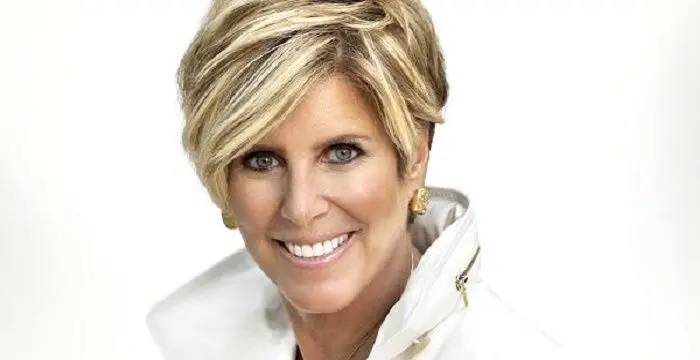 Suze Orman is an American television host, financial advisor, author and motivational speaker, famous for her 'The Suze Orman Show' on CNBC. This biography profiles her childhood, life, career, works, achievements and timeline.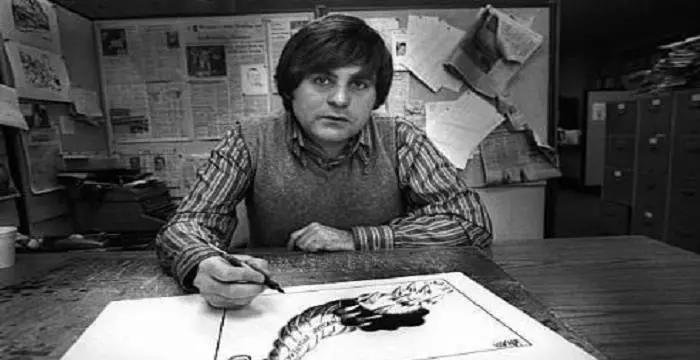 Robert Graysmith is an author best identified for his works on the 'Zodiac Killer case'. Check out this biography to know about his childhood, family life, achievements and fun facts about him.
// Famous Media Personalities
Jeanette Jenkins's FAQ
What is Jeanette Jenkins birthday?

Jeanette Jenkins was born at 1974-09-18

Where is Jeanette Jenkins's birth place?

Jeanette Jenkins was born in Ottowa, Canada

What is Jeanette Jenkins nationalities?

Jeanette Jenkins's nationalities is Canadian

Who is Jeanette Jenkins siblings?

Jeanette Jenkins's siblings is Roger (Brother)

What was Jeanette Jenkins universities?

Jeanette Jenkins studied at University of Ottowa

How tall is Jeanette Jenkins?

Jeanette Jenkins's height is 165

What is Jeanette Jenkins's sun sign?

Jeanette Jenkins is Virgo

How famous is Jeanette Jenkins?

Jeanette Jenkins is famouse as Fitness Trainer/TV Personality/Author

What is Jeanette Jenkins's facebook?

Jeanette Jenkins's facebook is https://www.facebook.com/MsJeanetteJenkins/

What is Jeanette Jenkins's twitter?

Jeanette Jenkins's twitter is https://twitter.com/jeanettejenkins/

What is Jeanette Jenkins's instagram?

Jeanette Jenkins's instagram is https://www.instagram.com/msjeanettejenkins/