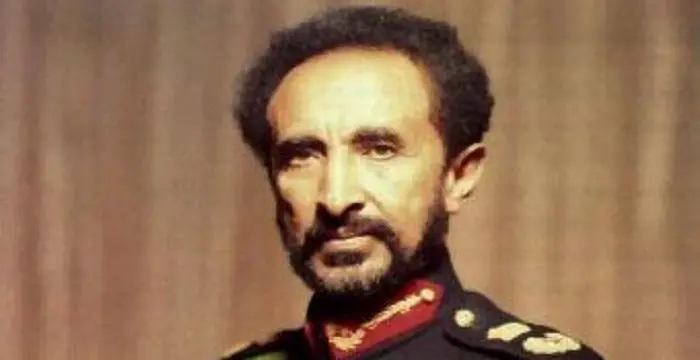 Haile Selassie - Former Emperor of Ethiopia, Life Achievements and Childhood
Haile Selassie's Personal Details
TafariMakonnen better known as Haile Selassie was the last ruler of Ethiopia
| Information | Detail |
| --- | --- |
| Birthday | July 23, 1892 |
| Died on | August 27, 1975 |
| Nationality | Ethiopian |
| Famous | Millionaires, Oxford University, Historical Personalities, Emperors & Kings, Leaders, Former Emperor of Ethiopia |
| Spouses | Menen Asfaw, Woizero Altayech |
| Known as | Tafari Makonnen Woldemikael |
| Childrens | Amha Selassie, Prince Makonnen, Prince Sahle Selassie, Princess Romanework, Princess Tenagnework, Princess Tsehai, Princess Zenebework |
| Universities | |
| Notable Alumnis | |
| Founder / Co-Founder | Organisation of African Unity |
| Cause of death | |
| Birth Place | Ejersa Goro |
| Political Ideology | Regent Plenipotentiary of Ethiopia - 27 September 1916 – 2 April 19301st & 5th Chairman of the Organization of African Unity - 25 May 1963 – 17 July 1964Emperor of Ethiopia - 2 April 1930 – 12 September 1974 |
| Religion | Ethiopian Orthodox Tewahedo Church |
| Gender | Male |
| Father | Makonnen Wolde Mikael |
| Mother | Yeshimebet Ali |
| Sun Sign | Cancer |
| Born in | Ejersa Goro |
| Famous as | Former Emperor of Ethiopia |
| Died at Age | 83 |
Haile Selassie's photo
Who is Haile Selassie?
Haile Selassie is the name taken by TafariMakonnen, the last emperor of Ethiopia and the messiah figure of the Rastafarian religion. He was the son of a chief adviser to Emperor Menilek II of Ethiopia and the ruler became his mentor, putting Tafari in positions of power from a very early age. After Menilek II's death, Tafari became a prominent political figure and began shaping Ethiopian government. He rapidly became known for his progressive policies, and soon became emperor himself. He was the first Ethiopian ruler to travel outside of the country, and became an international celebrity known for his flamboyant world tours. In his own country, his progressive rulings put himself in complete power and enforced dramatic reform within Ethiopia. During the fascist regime under Mussolini in Italy, Ethiopia was invaded and Tafari was forced to spend several years in exile. He appealed to the 'League of Nations' for support in regaining control of his own country. After regaining his crown, he bestowed even more power on his own position, while unrest grew in Ethiopia. During the final years of his life, his rule came under fire of rebellion and he was deposed in a coup. Tafari spent his last years under house arrest in his own palace, but is still remembered by the Rastafarian religion as a god incarnate
// Famous Oxford University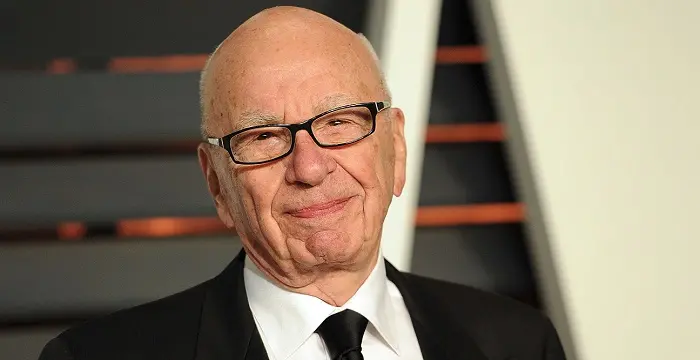 Rupert Murdoch is a renowned Australian business magnate famous for his establishment, 'News Corporation' in the US. Read on for detailed information about his childhood, profile, career and timeline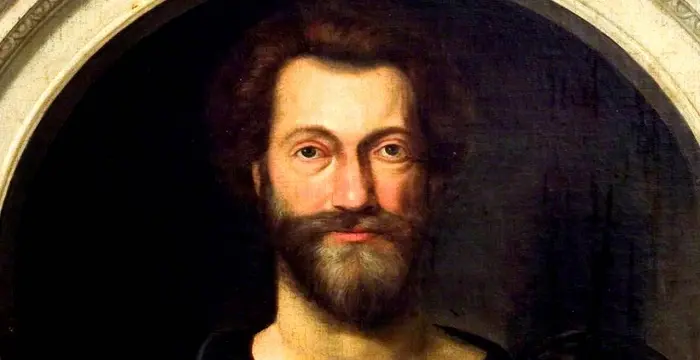 John Donne was a famous English poet, satirist, lawyer and priest of his time. Check out this biography to know about his childhood, family life, achievements and other facts related to his life.
Michael York is a famous English actor who has enjoyed a busy and varied career in both, television and film. Explore this biography to learn more about his profile, childhood, life and timeline.
Childhood & Early Life
Haile Selassie was born TafariMakonnen on July 23, 1892, in Ethiopia. He was a son of Ras (Prince) Makonnen, a chief adviser to the emperor of Ethiopia, and royal blood on his father's and mother's side.
Tafari received a private education and his intellect soon caught the attention of Emperor Menilek II. He was singled out for early promotion, receiving the noble title of Dejazmach at the age of 13. Shortly thereafter, his father died.
In 1906, at the age of 14, Tafari became governor of a minor province in Ethiopia. Under the protective wing of Emperor Menilek II, he became governor of several other small provinces over the next few years and continued his studies.
Accession & Reign
When Tafari's mentor Emperor Menilek II died, the emperor's grandson LijIyasu took over the throne and was emperor from 1913 to 1916. Despite his claim to the throne, Iyasu was an unpopular ruler and criticized for his embrace of Islam in a largely Christian country.
He headed the opposition against the unloved king and deposed him in 1916, placing Menelek II's daughter on the throne as the new Empress Zewditu.
Empress Zewditu was crowned on February 11, 1917, and named Tafari her Prince Regent. Although he had responsibilities in the daily running of the government, the empress still had the last word in all matters.
Even under the conservative reign of Empress Zewditu, his progressive policies gained national attention. He quickly came to be seen by the Ethiopian people as a younger and fresher face that was more globally minded, especially after he secured Ethiopia's entry into the League of Nations in 1923 with a promise to halt slavery.
In 1924 Tafari and his entourage embarked on a world tour, becoming the first Ethiopian ruler to ever travel abroad. His vibrant and unique appearance made him something of a celebrity, and his travels were sensationalized in the media.
In 1928, he took on the title and responsibilities of king, and when Empress Zewditu died two years later he became emperor and took on the title of Haile Selassie, which translates to 'Might of the Trinity'. Shortly thereafter he cemented his authority beganreforming the constitution to strengthen his own power while also benefiting his country by expanding education and the police force.
During the 1930s, Ethiopia became the target of attacks from Mussolini's fascist regime in Italy. From 1936 until 1941, Selassiewas forced into exile when Italy invaded his country, and spent the intervening time in Bath, England. He went before the 'League of Nations' to condemn the invasion, and won the support of England in his mission to liberate Ethiopia and reinstate himself as emperor.
After reclaiming his position as emperor, Selassieset about restoring his power by enforcing social, economic and educational reform. In 1955, he granted a new constitution that reestablished his ultimate power over the Ethiopian government.
By the early 1970s, and extended famine brought about soaring unemployment and crime rates, weakening his reign. In 1974 mutinies broke out among his own forces, he was ousted in a coup and spent the rest of his life under house arrest.
Major Works
In 1963, he was instrumental in the founding of the 'Organization of African Unity'. This now defunct organization of 32 governments was established to promote African solidarity, and was headquartered in Addis Ababa.
At the end of his reign in the '70s, Tafari was the longest-serving head of state in power. He continued to enjoy international celebrity and popularity because of his relatively high global profile.
Personal Life & Legacy
Tafari is considered to be a god made incarnate messiah of the African race by the Rastafarian religion as the one who can unify the African races. The name of religion comes from 'Ras''Tafari', a combination of his name and the noble title 'Ras', which translates to 'prince'.
He died under house arrest in 1975 as the last emperor of Ethiopia. Although his death was ruled at the time to be of natural causes, later investigation revealed that he may have been strangled. His remains were found long after his death and posthumously given a burial in Addis Ababa
Trivia
Bob Marley's wife Rita Marley converted to the Rastafarian religion after meeting Tafari personally on his trip to Jamaica
// Famous Historical Personalities
Sundiata Keita was the founder of the Mali Empire in West Africa. This biography profiles his childhood, early life, struggles, founding of empire, rule, administration, achievements and also gives some fun facts.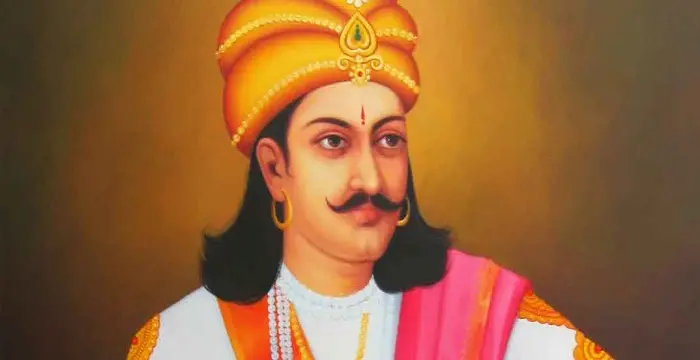 Ashoka was the third emperor of the Mauryan Dynasty and ruled almost the entire Indian subcontinent. This biography profiles his childhood, life, reign, achievements and timeline
Jetsun Pema is the Queen consort of Bhutan. Check out this biography to know about her childhood, family life, achievements and fun facts about her life.
Haile Selassie biography timelines
// 23rd Jul 1892

Haile Selassie was born TafariMakonnen on July 23, 1892, in Ethiopia. He was a son of Ras (Prince) Makonnen, a chief adviser to the emperor of Ethiopia, and royal blood on his father's and mother's side.

// 1906

In 1906, at the age of 14, Tafari became governor of a minor province in Ethiopia. Under the protective wing of Emperor Menilek II, he became governor of several other small provinces over the next few years and continued his studies.

// 1913 To 1916

When Tafari's mentor Emperor Menilek II died, the emperor's grandson LijIyasu took over the throne and was emperor from 1913 to 1916. Despite his claim to the throne, Iyasu was an unpopular ruler and criticized for his embrace of Islam in a largely Christian country.

// 1916

He headed the opposition against the unloved king and deposed him in 1916, placing Menelek II's daughter on the throne as the new Empress Zewditu.

// 11th Feb 1917

Empress Zewditu was crowned on February 11, 1917, and named Tafari her Prince Regent. Although he had responsibilities in the daily running of the government, the empress still had the last word in all matters.

// 1923

Even under the conservative reign of Empress Zewditu, his progressive policies gained national attention. He quickly came to be seen by the Ethiopian people as a younger and fresher face that was more globally minded, especially after he secured Ethiopia's entry into the League of Nations in 1923 with a promise to halt slavery.

// 1924

In 1924 Tafari and his entourage embarked on a world tour, becoming the first Ethiopian ruler to ever travel abroad. His vibrant and unique appearance made him something of a celebrity, and his travels were sensationalized in the media.

// 1928

In 1928, he took on the title and responsibilities of king, and when Empress Zewditu died two years later he became emperor and took on the title of Haile Selassie, which translates to 'Might of the Trinity'. Shortly thereafter he cemented his authority beganreforming the constitution to strengthen his own power while also benefiting his country by expanding education and the police force.

// 1936 To 1941

During the 1930s, Ethiopia became the target of attacks from Mussolini's fascist regime in Italy. From 1936 until 1941, Selassiewas forced into exile when Italy invaded his country, and spent the intervening time in Bath, England. He went before the 'League of Nations' to condemn the invasion, and won the support of England in his mission to liberate Ethiopia and reinstate himself as emperor.

// 1955

After reclaiming his position as emperor, Selassieset about restoring his power by enforcing social, economic and educational reform. In 1955, he granted a new constitution that reestablished his ultimate power over the Ethiopian government.

// 1963

In 1963, he was instrumental in the founding of the 'Organization of African Unity'. This now defunct organization of 32 governments was established to promote African solidarity, and was headquartered in Addis Ababa.

// 1974

By the early 1970s, and extended famine brought about soaring unemployment and crime rates, weakening his reign. In 1974 mutinies broke out among his own forces, he was ousted in a coup and spent the rest of his life under house arrest.

// 1975

He died under house arrest in 1975 as the last emperor of Ethiopia. Although his death was ruled at the time to be of natural causes, later investigation revealed that he may have been strangled. His remains were found long after his death and posthumously given a burial in Addis Ababa
// Famous Leaders
Haile Selassie's FAQ
What is Haile Selassie birthday?

Haile Selassie was born at 1892-07-23

When was Haile Selassie died?

Haile Selassie was died at 1975-08-27

Where was Haile Selassie died?

Haile Selassie was died in Addis Ababa

Which age was Haile Selassie died?

Haile Selassie was died at age 83

Where is Haile Selassie's birth place?

Haile Selassie was born in Ejersa Goro

What is Haile Selassie nationalities?

Haile Selassie's nationalities is Ethiopian

Who is Haile Selassie spouses?

Haile Selassie's spouses is Menen Asfaw, Woizero Altayech

Who is Haile Selassie childrens?

Haile Selassie's childrens is Amha Selassie, Prince Makonnen, Prince Sahle Selassie, Princess Romanework, Princess Tenagnework, Princess Tsehai, Princess Zenebework

What was Haile Selassie universities?

Haile Selassie studied at Oxford University

What was Haile Selassie notable alumnis?

Haile Selassie's notable alumnis is Oxford University

Which company or organization was founded by Haile Selassie?

Haile Selassie was the founder/co-founder of Organisation of African Unity

What is Haile Selassie's cause of dead?

Haile Selassie dead because of Assassination

What is Haile Selassie's political ideology?

Haile Selassie's political ideology is Regent Plenipotentiary of Ethiopia - 27 September 1916 – 2 April 19301st & 5th Chairman of the Organization of African Unity - 25 May 1963 – 17 July 1964Emperor of Ethiopia - 2 April 1930 – 12 September 1974

What is Haile Selassie's religion?

Haile Selassie's religion is Ethiopian Orthodox Tewahedo Church

Who is Haile Selassie's father?

Haile Selassie's father is Makonnen Wolde Mikael

Who is Haile Selassie's mother?

Haile Selassie's mother is Yeshimebet Ali

What is Haile Selassie's sun sign?

Haile Selassie is Cancer

How famous is Haile Selassie?

Haile Selassie is famouse as Former Emperor of Ethiopia