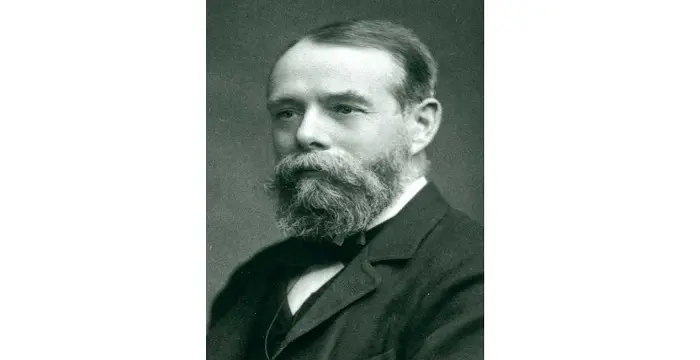 George Stephen - Scottish Men, Birthday and Life
George Stephen's Personal Details
George Stephen was a Canadian, Scottish born businessman who played the prominent role in the construction of Canadian Pacific Railway
| Information | Detail |
| --- | --- |
| Birthday | June 5, 1829 |
| Died on | November 29, 1921 |
| Nationality | Canadian, British, Scottish |
| Famous | Business People, Businessman, Railway Executive in Canada, Scots-quebecker Banker, Scottish Men |
| Spouses | Annie Charlotte Kane, Georgiana |
| Universities | |
| Birth Place | Dufftown, Banffshire |
| Born Country | Scotland |
| Gender | Male |
| Father | William Stephen |
| Mother | Elspet |
| Sun Sign | Gemini |
| Born in | Dufftown, Banffshire |
| Famous as | Scots-Quebecker Banker, Railway Executive in Canada and Businessman |
| Died at Age | 92 |
// Famous Businessman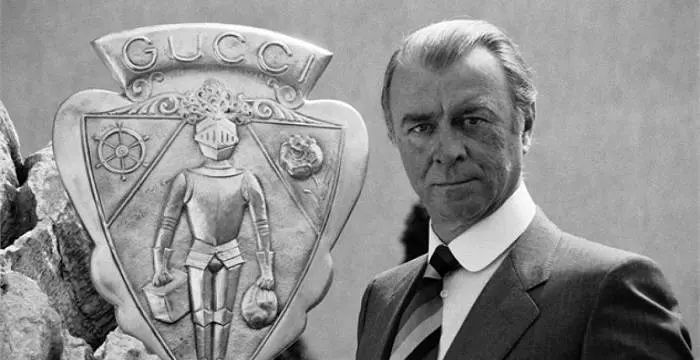 Guccio Gucci was a famous fashion designer from Florence, Italy, and the founder of the world-renowned fashion brand 'Gucci.' Check out this biography to know about his childhood, family, personal life, career, etc.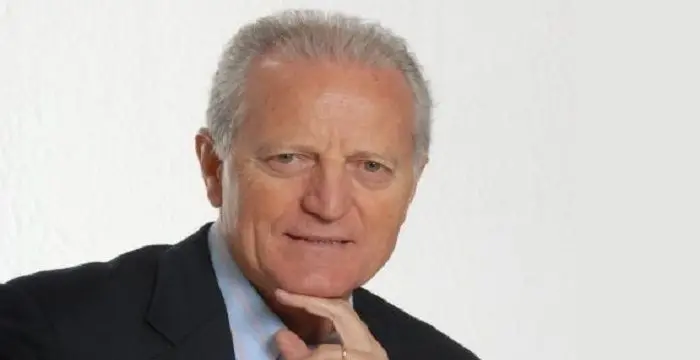 Santo Domenico Versace is an Italian businessman and politician. Check out this biography to know about his birthday, childhood, family life, achievements, and fun facts about him.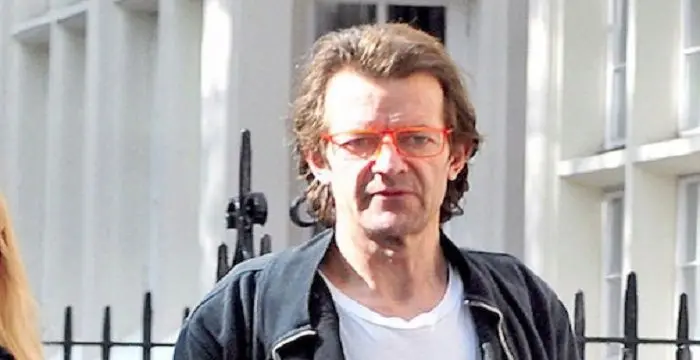 Robie Uniacke is a British businessman, who is best known as the long-time partner of English actress Rosamund Pike. Check out this biography to know about her birthday, childhood, family life, achievements and fun facts about her.
George Stephen's photo
Who is George Stephen?
George Stephen, also known as Sir George Stephen, was a Scots-Quebecker banker and railway executive in Canada. He became the first president of Canadian Pacific Railway in 1880 and was the main contributor to the early success of CPR. Building the costly transcontinental railway was a very difficult task which involved several financial problems and cost overruns, but Stephen with the help of his banking experience managed to put together the finance required to complete the project. He even staked his own money in the project. He was a magnanimous philanthropist in Montréal and England and donated over $1 million during his life. The Royal Victoria Hospital, Montréal, and hospitals in England were among the beneficiaries from his wealth. He was also the first Canadian to be knighted when he was made a Baronet of Montreal in the Province of Quebec in the Dominion of Canada. His house in Montreal was turned into a private club, Mount Stephen Club. Today, it is a splendid restaurant and is one of the city's most significant heritage properties.
Biography detail
George Stephen Childhood, Early Life & Career
George Stephen was born on June 5, 1829 in Dufftown, Banffshire, Scotland. His father, William Stephen was a carpenter whereas his mother, Elspet was the daughter of John Smith. He attended a parish school and afterwards worked as a farm worker. In 1850, at the age of 21, he emigrated to Canada. For the next 15 years, he worked in a relative's textile business. He had a strong desire to succeed and was driven by potent work ethic. In very early phase of his business career he showed his strong business acumen. By the year 1866, he had owned a successful wool-importing company and was looking to invest in other businesses. He entered in the railroad business by 1960s with purchase of a major share position in the Montreal Rolling Stock Company. In 1968, he collaborated with Richard B. Angus, Andrew Paton, and his cousin Donald Smith and established the textile manufactory, Paton Manufacturing Company in Sherbrooke, Quebec.
The principal element in the development of the Quebec and Canadian economies was finance. In 1873, Stephen was appointed as a director of the Bank of Montreal based on his business acumen. In the span of three years, he became the bank's president and held the position till 1881. The most prominent reason for his resignation was to give his full attention to the railway business. In 1873, Stephen formed a syndicate with this cousin Donald Smith, James Jerome Hill, and Norman Kittson to purchase the near-bankrupt St. Paul and Pacific Railroad in Minnesota in the United States. In few years, they turned the business, restored its profitability and expanded it. It was renamed St. Paul, Minneapolis and Manitoba Railway and was sold at an enormous profit. In 1880, the success at St. Paul, Minneapolis and Manitoba Railway helped Stephen and his partners to get a contract from the Government of Canada to build the Canadian Pacific Railway. Stephen became the first president of Canadian Pacific Railway and held the position till 1888.
His wealth and efficient contribution were of immense significance in the early construction and finance of the CPR. Stephen believed that this new railway would help in bringing the western wheat to the region through the ports of the St. Lawrence and take settlers and goods back to the prairies. His vision was based on the political tide of the moment and helped the company to gain capital investment from both government and private sources, which was essential for the completion of projects. He was aware of the difficult task of constructing the costly transcontinental railway. Despite facing various financial problems and cost overruns, Stephen put together the finance required to complete the projects, with the help of his banking experience. As a part of the financial measures, he in 1885, traveled to London to make a personal appeal to convince Lord Revelstoke and Barings Bank to underwrite the sale of £3 million in company stock. He had risked his most of the wealth in the CPR project, but with the successful completion of project, he became enormously rich.
Later Life
After retiring, Stephen moved to England. In 1886, he was made a Baronet, of Montreal in the Province of Quebec in the Dominion of Canada. The next year, he and his cousin Donald contributed in the construction of the Royal Victoria Hospital in Montreal by giving a large donation. In 1891, he was raised to the peerage as Baron Mount Stephen, of Mount Stephen in the Province of British Columbia and Dominion of Canada, and of Dufftown in the County of Banff. He spent the last years of his life at Brocket Hall in Welwyn, Hertfordshire.
Personal Life
Stephen married Charlotte Kane in 1853. They had no biological children, but adopted a girl, Alice who later married to Henry Northcote, 1st Baron Northcote. Charlotte Kane was an avid fisherman and fished with his husband in Canada and the rivers of Scotland. In 1880, they built a fishing camp at the concourse of the Matapédia and Cascapédia rivers, which now is a public museum. She died in 1896. Stephen then married Gian Tufnell in 1897, one year after his first wife's death. Gian Tufnell was a lifelong friend and confidant of Queen Mary. George Stephen had a luxurious home built on Drummond Street in Montreal. This home was constructed in between 1880 to 1883 and with a cost of staggering $ 600, 000. It was built by architect William Tutin Thomas and was based on the elements of the Italian Renaissance. During the World War I, income tax was levied to finance the war and the Great Depression, which led many owners to leave their houses. Many prestigious houses were demolished during this time but Stephen's house was saved. It was bought by businessmen Noah Timmins, JH Maher and JS Dohan who converted it into a private club, the Mount Stephen Club in 1928.
Death
George Stephen died at Welwyn, Hertfordshire in 1921 at the age of 92.
// Famous Scottish Men
George Stephen's FAQ
What is George Stephen birthday?

George Stephen was born at 1829-06-05

When was George Stephen died?

George Stephen was died at 1921-11-29

Where was George Stephen died?

George Stephen was died in Brocket Hall

Which age was George Stephen died?

George Stephen was died at age 92

Where is George Stephen's birth place?

George Stephen was born in Dufftown, Banffshire

What is George Stephen nationalities?

George Stephen's nationalities is Canadian, British, Scottish

Who is George Stephen spouses?

George Stephen's spouses is Annie Charlotte Kane, Georgiana

What was George Stephen universities?

George Stephen studied at parish school

Who is George Stephen's father?

George Stephen's father is William Stephen

Who is George Stephen's mother?

George Stephen's mother is Elspet

What is George Stephen's sun sign?

George Stephen is Gemini

How famous is George Stephen?

George Stephen is famouse as Scots-Quebecker Banker, Railway Executive in Canada and Businessman