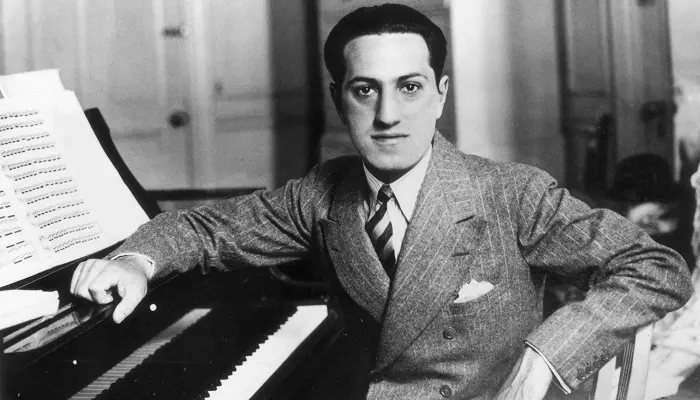 George Gershwin - Musicians, Family and Childhood
George Gershwin's Personal Details
An American composer and pianist, George Gershwin penned the most recognizable pieces of music
// Famous Musicians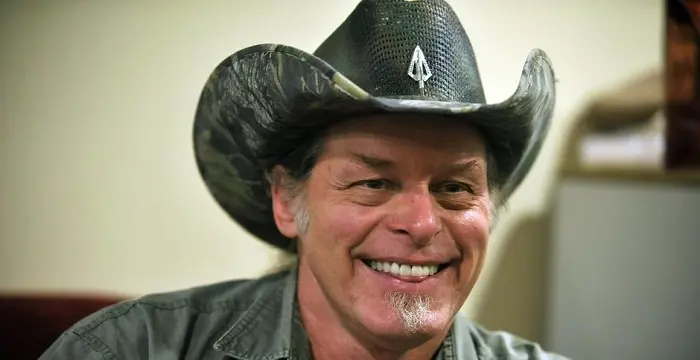 Ted Nugent is a hard rock musician known for his hits 'Stranglehold' and 'Cat Scratch Fever'. This biography of Ted Nugent provides detailed information about his childhood, life, achievements, works & timeline.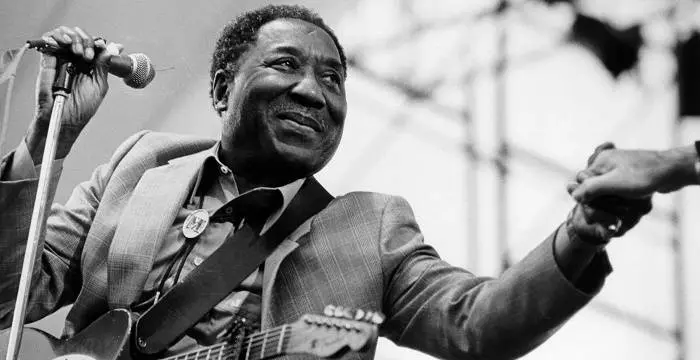 Muddy Waters was a blues musician referred to as the 'father of modern Chicago blues.' Check out this biography to know about his childhood, family life, achievements and fun facts about him.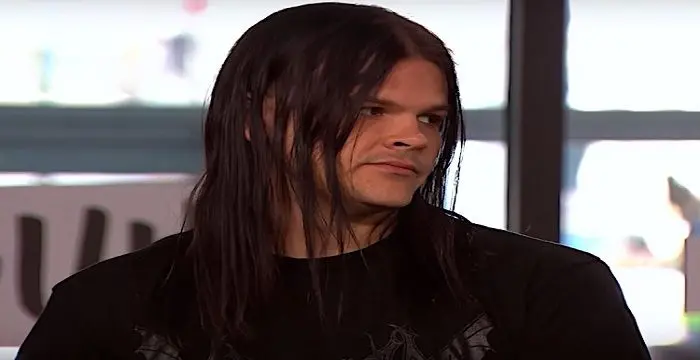 Travis Bacon is an American musician and actor, better known as the son of veteran actors Kevin Bacon and Kyra Sedgwick. Find more about his family, birthday, etc.
George Gershwin's photo
Who is George Gershwin?
George Gershwin was amongst one of the most significant and popular music composers for Broadway musicals. He wrote music for both Broadway and classical pieces that connected him to the wider public. With a major influence of jazz standards, Gershwin wrote compositions for films and for televisions. He was a man with a magnetic personality who approached every assignment with equal vigor and enthusiasm. Gershwin was often cited for his genius in melody and harmony and he was amongst the few great composers to make a lasting impression in classical music. Although Gershwin died young, his orchestral works and performances gave Gershwin the status he longed for during his lifetime. One of the great musicologists of the time Hans Keller stated that "Gershwin is a genius, in fact, whose style hides the wealth and complexity of his invention. There are indeed weak spots, but who cares about them when there is greatness?" Such was the musical magnitude of Gershwin. Even though he left the world early, at an age of 38, his music exhibits his lasting greatness.
// Famous Jewish Singers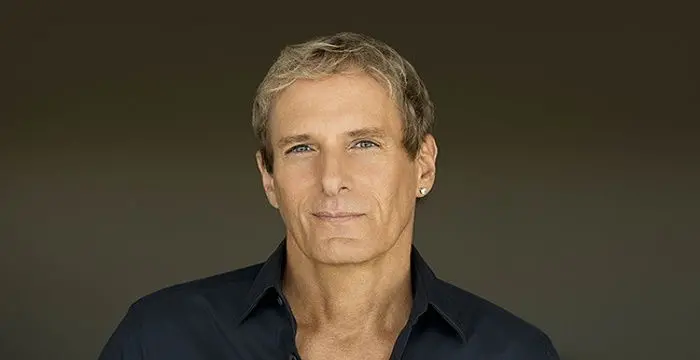 Michael Bolton is a Grammy Award winning singer and songwriter. Read this biography to learn more about his childhood, profile, life and timeline.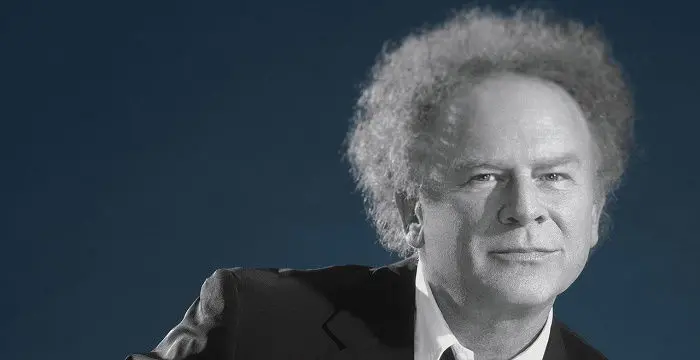 Art Garfunkel is an American singer, poet, and actor. Check out this biography to know about his birthday, childhood, family life, achievements and fun facts about him.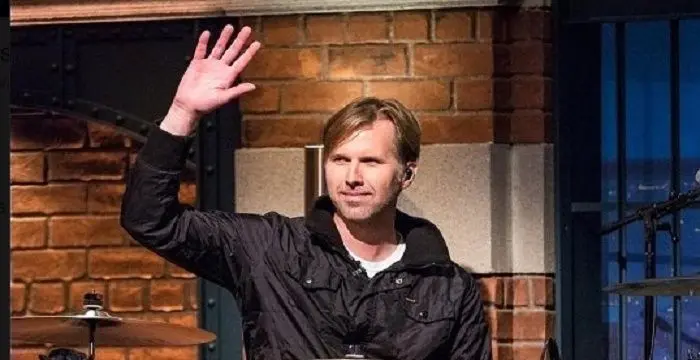 Brooks Wackerman is a musician associated with the band Avenged Sevenfold. Check out this biography to know about his childhood, family life, achievements and fun facts about him.
Biography detail
George Gershwin's Childhood and Early Life
George Gershwin was born in Brooklyn, New York on September 26, 1898 as Jacob Gershowitz. He hailed from a Russian Jewish family. His father, Morris (Moishe) Gershowitz, changed the family name to Gershvin on immigrating to United States from St. Petersburg, Russia in the 1890s. He further changed the spelling of the family name to Gershwin after he became a professional musician. George Gershwin had three other siblings and he was the second of the lot. George's early interest was not music but sports. He discovered his inclination towards music at the age of ten at a friend Maxie Rosenzweig's violin recital at school auditorium in Manhattan. A second hand piano was bought for George's older brother Ira, but it was George who showed interest in it and went about playing it. After playing a song from memory George had heard from a neighbor's piano player, George's parents hired tutors for him. Initially, for two years, he tried out various piano mentors and then was introduced to Charles Hambitzer, who was the pianist in Beethoven Symphony orchestra. Charles Hambitzer was so impressed with George's skills that he chose to mentor him for free. George continued his musical knowledge with various composers like Henry Cowell and Wallingford Riegger, the traditionalist Edward Kilenyi, and Joseph Schillinger.
Gershwin dropped out of school by the age of 15 and made an income by making piano rolls for the piano players. He also played at New York nightclubs. One of his most important jobs George Gershwin had when he had just dropped out of school was as a song plugger. George demonstrated sheet music for the Jerome Remick music-publishing company and earned $15 a week. The song pluggers like George worked for long hours playing the music for potential customers. The three years as a song plugger added to Gershwin's experience by adding to his dexterity and methods of improvisation and transposing.
Career
In 1916, Gershwin composed his first published song "When You Want 'Em You Can't Get 'Em" along with his first solo piano composition "Rialto Ripples" where his song earned him a $5. He attracted Broadway composers and the composer "Sigmund Romberg" included one of Gershwin's songs in his production "The Passing Show of 1916". In 1916, Gershwin also worked for Aeolian Company and Standard Music Rolls in New York by recording and arranging. He produced many rolls under his own name and also under pseudonyms. He also recorded rolls of his own compositions for the Duo-Art and Welte-Mignon reproducing pianos.
With these early experiences, Gershwin's knowledge of jazz and popular music greatly increased. George was inspired by the songs of Irving Berlin and Jerome Kern to compose for the Broadway. In 1919, his song "Swanee" in the musical hit Sinbad, performed by Al Jolson became a commercial success. It sold more than two million recordings and a million sheets of music. This made Gershwin an overnight celebrity. In the same year, Gershwin composed the entire score for his first show "La La Lucille". Gershwin worked on his most serious work and composed the "Lullaby" for string quartet.
Over the next four years, Gershwin wrote forty-five songs — "Somebody Loves Me" and "Stairway to Paradise," along with the twenty-five-minute opera, "Blue Monday".
In 1924, Gershwin worked together with his elder brother, lyricist Ira Gershwin for the musical comedy "Lady Be Good". Together they wrote many more successful musicals including "Oh Kay!" and "Funny Face".
In 1924, Gershwin's jazz-influenced "Rhapsody in Blue" was composed. It was produced in less than three. "Rhapsody in Blue" was orchestrated by Ferde Grofé and premiered by Paul Whiteman's concert band in "New York's Aeolian Hall. It was considered to be George's most popular works. The success of "Rhapsody in Blue" led Gershwin to write more pieces for piano and orchestra. George Gershwin travelled to Paris for a short period to study from the famous instructor Nadia Boulanger. But he was rejected the mentoring as she thought that the classical study would ruin Georges jazz influenced style. He wrote "Concerto in F" followed by "An American in Paris "in 1928 in Paris itself. This piece was premiered at Carnegie Hall in late 1928s and the track was used in "Show Girl" as a ballet scene. Tired of the Parisian musical scene, Gershwin returned to United States soon.
In the early 1930s, Gershwin came up with other major orchestral contributions. His "Second Rhapsody" from 1931 featured in the movie "Delicious". It was one of the most experimental works and received a lot of appreciation. "Strike up the Band", "Let 'Em Eat Cake", and "Of Thee I Sing", were innovative works of the 1930s which dealt with social issues of that time. "Of Thee I Sing" was a major hit and it was the first comedy to win the Pulitzer Prize.
One of the grandest compositions George came up with was "Porgy and Bess" in 1935. It was set in the south and dealt with the poor ghettos and their daily lives. Based on the novel "Porgy" by Du Bose Heyward, Gershwin considered it as perfect for opera using jazz and blues rhythms and idioms. It was set in the fictional all-black neighborhood of Catfish Row in Charleston, South Carolina. The music of "Porgy and Bess" was a combination of popular music of the day, with influences of Black music and opera techniques. Although this opera didn't receive much fame in the beginning, it included memorable songs like "It Ain't Necessarily So," "I Loves You, Porgy," and "Summertime". After "Porgy and Bess", Gershwin was approached by RKO pictures in 1936 to compose songs and the underscore for "Shall We Dance". This included hits such as "Let's Call the Whole Thing Off" and "They Can't Take That Away From Me."
Relationships
George Gershwin had a long-term relationship with Kay Swift. They met in 1925, when Kay was married. However, after Kay has marriage dissolved in 1934, because of her involvement with George, her affair with George lasted for around ten years in all. Gershwin frequently consulted Swift about his musicals and other work. Despite their long relationship, Kay and Gershwin never married as George's mother Rose had apprehension of Kay not being Jewish. After Gershwin's death, Ira collaborated with Kay to complete George's unpublished works.
George Gershwin was an intensely social person and his crowd included personalities such as Moss Hart, Lillian Hellman, Edward G. Robinson, film director Reuben Mammalian, pianist and celebrity Oscar Levant, Harold Arlen Vincent Minnelli, Irving Berlin, Dorothy Fields and Ginger Rodgers. He served as a mentor to younger musicians and for the amateur painter he was, he did portraits for many musical figures.
Aftermath and Death
Throughout the first half of 1937, Gershwin experienced severe headaches and brief memory blackouts. By July, Gershwin showed weakened motor skills and sweeping weight loss, and he required help in walking. In the same month, Gershwin lapsed into a coma and he was diagnosed to have malignant brain tumor. It was in Hollywood while working on his score for "the Goldwyn Follies" that he collapsed. Gershwin never regained consciousness and he died during surgery two days later. He died on July 11, 1937 at the age of 38 at Cedars of Lebanon Hospital. It was such shocking news for the industry that John O'Hara remarked: "George Gershwin died on July 11, 1937, but I don't have to believe it if I don't want to." He is buried in the Westchester Hills Cemetery in Hastings-on-Hudson, New York.
Gershwin received his sole Academy Award nomination, for Best Original Song, at the 1937 Oscars, for "They Can't Take That Away from Me".
Awards
1993: Olivier Award for Best Musical (posthumous)
1992: Tony Award for Best Musical (posthumous)
1938: Oscar Nomination for Best Music, Song: They can't take that away from me from shall we dance?
Famous Works
For Piano & Orchestra:
Rhapsody in Blue, Piano Concerto in F, An American in Paris
For Orchestra: Cuban Overture
Opera:
Blue Monday Blues, Porgy and Bess, including It Ain't Necessarily So, I Got Plenty o' Nuttin', Bess You Is My Woman Now and Summertime.
Instrumental Solos:
Three Preludes, Rialto Ripples
Popular Songs:
The Man I Love, Lady Be Good, Nice Work If You Can Get It, Someone To Watch Over Me, Fascinating Rhythm, I Got Rhythm, S'Wonderful, Swanee, Our Love Is Here To Stay, The Man I Love, Embraceable You, A Foggy Day
Musicals:
La La Lucille, Broadway Brevities of 1920, Lady, be Good! Oh Kay! Strike up the Band, Funny Face, Girl Crazy; Of Thee I Sing
// Famous Died Young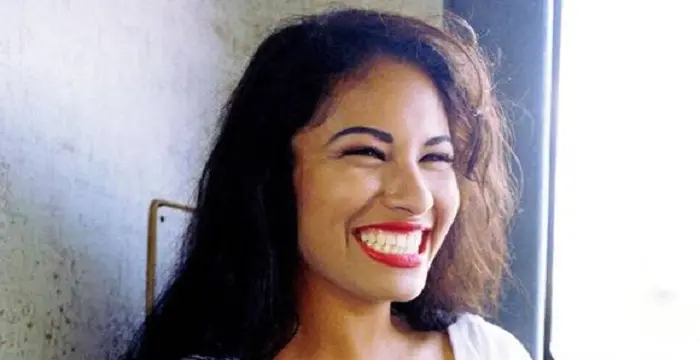 Selena Quintanilla-Pérez, famously known as the 'Queen of Tejano music', was a Mexican-American singer, composer, actress, spokesperson and fashion designer. This biography profiles her childhood, life, music career, achievements and timeline.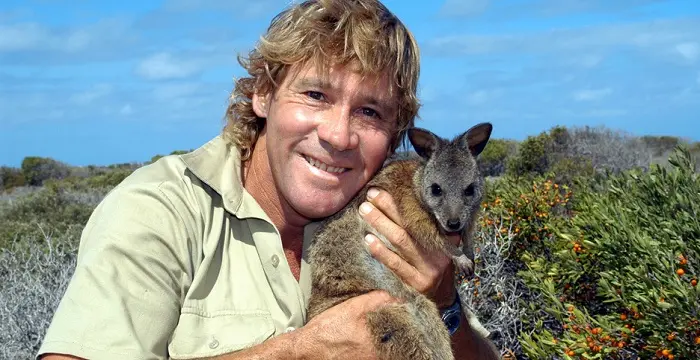 Steve Irwin was a famous Australian naturalist best known for his wildlife show 'The Crocodile Hunter'. To know more about his childhood, career, profile and timeline read on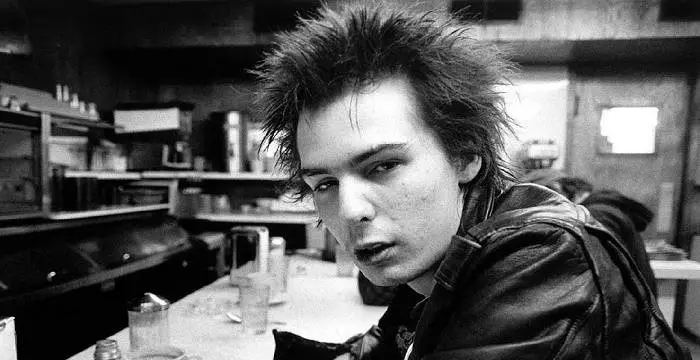 Sid Vicious was an English musician known for his work with the band 'Sex Pistols'. Check out this biography to know about his childhood, family life, achievements and fun facts about him.
// Famous Composers
George Gershwin's FAQ
What is George Gershwin birthday?

George Gershwin was born at 1898-09-26

When was George Gershwin died?

George Gershwin was died at 1937-07-11

Where was George Gershwin died?

George Gershwin was died in Los Angeles, California

Which age was George Gershwin died?

George Gershwin was died at age 38

Where is George Gershwin's birth place?

George Gershwin was born in Brooklyn

What is George Gershwin nationalities?

George Gershwin's nationalities is American

Who is George Gershwin's father?

George Gershwin's father is Morris (Moishe) Gershowitz

Who is George Gershwin's mother?

George Gershwin's mother is Rosa Bruskin

What is George Gershwin's sun sign?

George Gershwin is Libra

How famous is George Gershwin?

George Gershwin is famouse as Composer