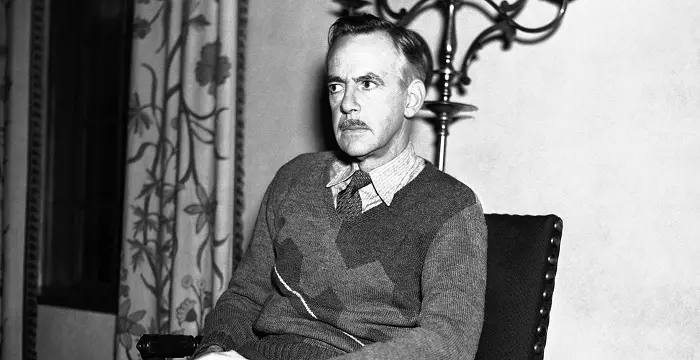 Eugene O'Neill - Harvard University, Career and Family
Eugene O'Neill's Personal Details
Eugene Gladstone O'Neill was a renowned American playwright
Information
Detail
Birthday
October 16, 1888
Died on
November 27, 1953
Nationality
American
Famous
Nobel Laureates In Literature, Harvard University, Princeton University, Writers, Playwrights
Spouses
Anges Boulton, Carlotta Monterey, Kathleen Jenkins
Known as
Eugene Gladstone O'Neill
Childrens
Jr, Oona, Shane
Universities

Harvard University,Princeton University

Notable Alumnis

Harvard University
Princeton University

Birth Place
New York City, New York, U.S.
Gender
Male
Father
M
Mother
Mary Ellen Quinlan
Sun Sign
Libra
Born in
New York City, New York, U.S.
Famous as
Playwright
Died at Age
65
// Famous Harvard University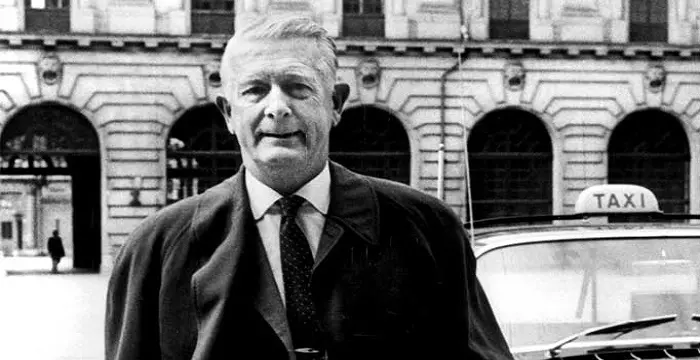 Bertil Gotthard Ohlin was a famous Swedish economist. This biography profiles his childhood, family life & achievements.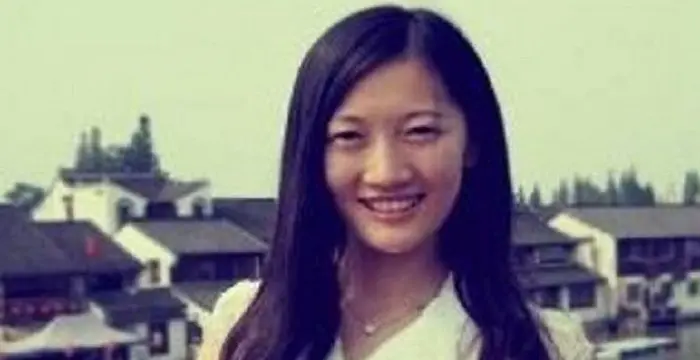 Xi Mingze is the daughter of Chinese Leader Xi Jinping, Check out this biography to know about her birthday, childhood, family life, achievements and fun facts about her.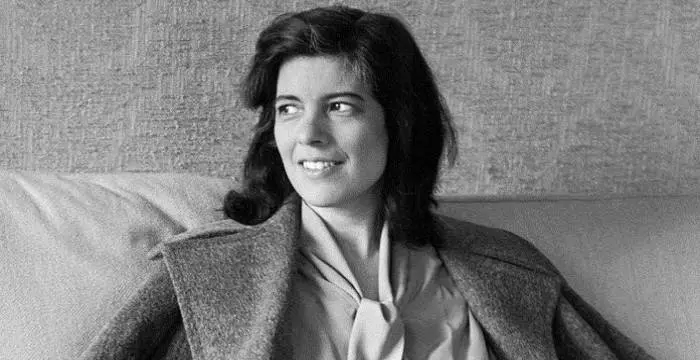 Susan Sontag is an American critical essayist, cultural analyst, novelist, political activist, filmmaker and playwright of international repute. Read on to find out more about her childhood, career, profile and timeline.
Eugene O'Neill's photo
Who is Eugene O'Neill?
Eugene Gladstone O'Neill was a renowned American playwright. He remained one of the pioneers in introducing poetically titled plays, which were usually used by certain playwrights of Russia, Sweden and Norway. O'Neill's tragic masterpiece, 'Long Day's Journey Into Night', produced after his death in 1956, is not only considered his best work but also listed among greatest American plays of the twentieth century. His long line of remarkable plays includes 'Beyond the Horizon', 'Anna Christie', 'The Emperor Jones', 'Desire Under the Elms', 'Ah, Wilderness!', and 'The Iceman Cometh'. A few of his one act plays are 'A Wife for a Life', 'Fog', 'Before Breakfast' and 'Exorcism'. He was one of the pioneers to use colloquial American speeches in plays. Many of his characters hailed from outskirts of society and strived to keep up their expectations but finally slipped into discontentment due to adversities. A certain degree of hardship, struggle, melancholy and pessimism prevail in most of his plays. The only notable comic play, among the few he had written in the genre, that became famous is 'Ah, Wilderness!'. He received the Nobel Prize for Literature in 1936.
// Famous Princeton University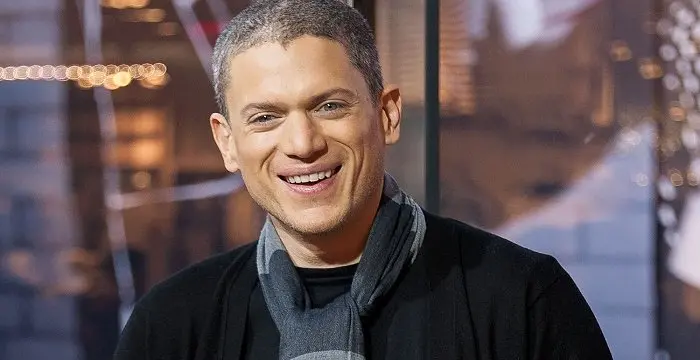 Wentworth Miller is an American actor and screenwriter who achieved recognition for his role in the TV series 'Prison Break'.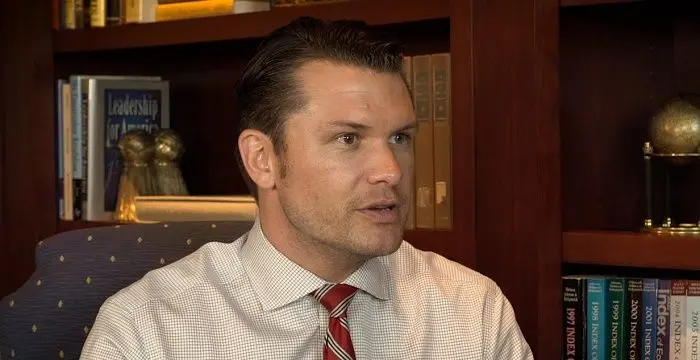 Pete Hegseth is a FOX News Channel contributor from America. Check out this biography to know about his childhood, family life, achievements and fun facts about him.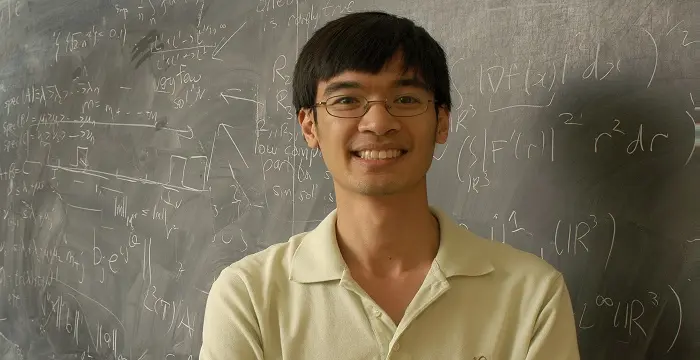 Terence Tao is an Australian- American mathematician who has contributed enormously to the field of mathematics. Check out this biography to know about his childhood, family life and achievements.
Childhood & Early Life
He was born on October 16, 1888, in the 'Barrett House, a family-style hotel in New York, in an Irish family to James O'Neill and Mary Ellen Quinlan.
His father was an actor and due to his father's touring profession his mother also travelled extensively and settled down shortly only during births of her three children. His early childhood saw him hovering between hotel rooms, backstage and trains.
He faced a challenging childhood as his father suffered from alcoholism and his mother was a morphine addict.
Around his seventh birthday, he was sent to 'St. Aloysius Academy for Boys', a boarding school in Bronx where he spent years growing up in a strict Catholic atmosphere.
During summers he stayed at family's only permanent residence, the 'Monte Cristo Cottage', besides the Thames River in New London, Connecticut.
In 1900 he came back to New York and studied at the 'De La Salle Institute' for two years. Thereafter he attended the 'Betts Academy' in Stamford, Connecticut.
He enrolled in the 'Princeton University' in 1906 only to drop out after ten months. He was either suspended due to misconduct or violation, short attendance or due to his own disorientation in studies.
For the next six years he led an aimless and negligent life on the banks of New York City, Liverpool and Buenos Aires. Soon he became an alcoholic and even made suicide attempt.
However, at 24 years of age he started working with the 'New London Telegraph' as a reporter and also as a contributor to its poetry section. After a few months he became a victim of tuberculosis and had to undergo treatment for six months during 1912 to 1913 in the 'Gaylord Farm Sanitarium' in Wallingford, Connecticut.
After recovery, he resolved to full time writing. The incidents that encompassed his life prior to his stay at the sanatorium reflect in his classic play, 'Long Day's Journey into Night'.
Career
In 1914 he enrolled at the 'Harvard University' to study dramatic technique under the guidance of Professor George Baker, but dropped out after a year before completing the course.
He wrote many remarkable plays during 1910s and 1920s. Some are 'Beyond the Horizon' (1918), 'Anna Christie' (1920), 'The Emperor Jones' (1920), 'The Hairy Ape' (1922), 'All God's Chillun Got Wings' (1924), 'Desire Under the Elms' (1924), 'Lazarus Laughed' (1925–26), 'The Great God Brown' (1926) and 'Strange Interlude' (1928).
His association with the 'Provincetown Players', a group of writers, artists, intellectuals and amateur theater enthusiasts, started in the middle of 1916. All his one-act sea plays and a few others were produced by the group in their theaters from 1916 to 1920.
His first full length play 'Beyond the Horizon' that opened in February 2, 1920 in the 'Morosco Theater' on 'Broadway' garnered accolades from the audience and received the 'Pulitzer Prize for Drama'. His other works that earned the 'Pulitzer Prize for Drama' are 'Anna Christie' in 1922, 'Strange Interlude' in 1928 and 'Long Day's Journey Into Night' in 1957.
His play 'The Emperor Jones' that was performed in 'Broadway' in 1920 remains his first major hit. The play made indirect reference to that year's debatable subject for the presidential election, the US occupation of Haiti.
The following two decades saw a gradual rise in his reputation as a dramatist, not only in the US but in other countries as well. His works were extensively translated and produced after those of the greats like George Bernard Shaw and William Shakespeare.
O'Neill's most notable short plays were 'Bound East for Cardiff' (1914), 'In The Zone' (1917), 'The Long Voyage Home' (1917) and 'Moon of the Caribbees' (1918). All the four plays that display characters on the 'Glencairn', an imaginary ship were made into a single film, 'The Long Voyage Home ' by John Ford and released on October 9, 1940.
Many African-American writers were influenced by him especially Paul Leroy Robeson who worked with him in three productions namely 'The Emperor Jones' and 'All God's Chillun Got Wings' in 1924, and 'The Hairy Ape' in 1931.
His other remarkable works post 1920s are 'Mourning Becomes Electra' (1931), 'Ah, Wilderness!' (1933), 'The Iceman Cometh' (1940), 'Hughie' (1941) and 'A Touch of the Poet' (1942).
His autobiographical 'Long Day's Journey Into Night' (1941), which was produced posthumously in 1956 is considered his finest work. He wanted the play to be made public only after 25 years of his death.
He became a member of the famous theater club, 'The Lambs' in 1950.
Awards & Achievements
In 1936 he received the Nobel Prize for literature.
Personal Life & Legacy
From October 2, 1909 to 1912 he was married to Kathleen Jenkins. The couple had a son Eugene O'Neill, Jr.
From April 12, 1918 to 1929 he was married to writer Anges Boulton. They had two children, Oona and Shane.
Just after his divorce with Anges, he married actress Carlotta Monterey in 1929.
He disowned his daughter Oona in 1943 after the 18-year-old married 54-year-old actor-director-producer Charlie Chaplin. O'Neill's relation with both his sons, who committed suicide at different point of time, was also strained.
He suffered from various health issues especially shivering in his hands which restricted his writing ability at the later stage of life.
On November 27, 1953, he died in Boston, in a room of the 'Sheraton Hotel'. He was buried in Boston in the 'Forest Hills Cemetery'.||P
// Famous Writers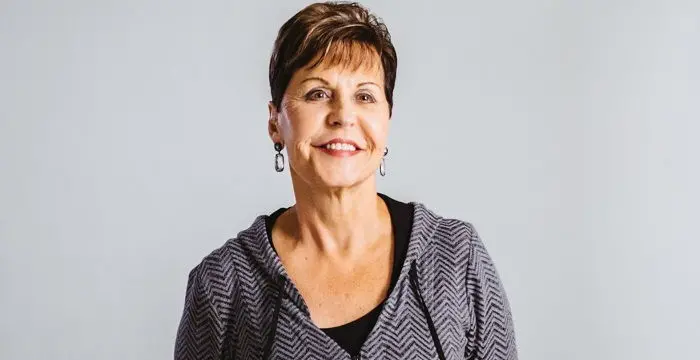 Joyce Meyer is a Christian author and speaker. This biography provides detailed information about her childhood, life, achievements, works & timeline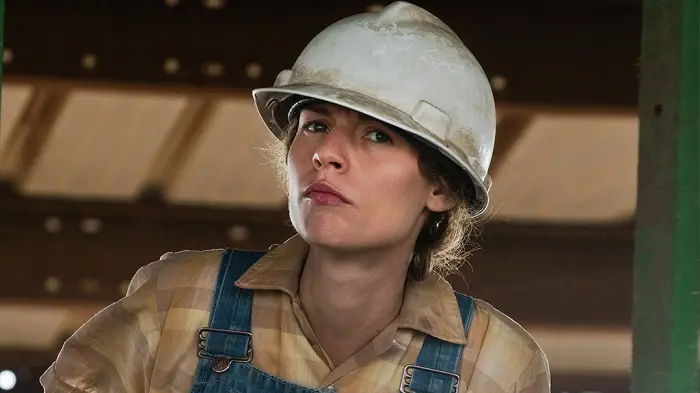 Temple Grandin is a well-known American writer, autistic activist and animal expert. This biography profiles her childhood, life, achievements, career and timeline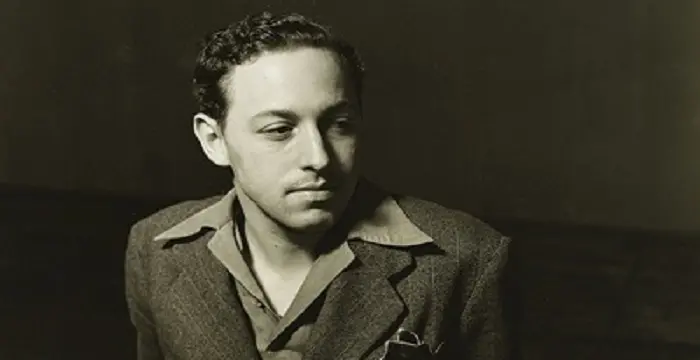 Tennessee Williams was one of the greatest playwrights of the 20th century. This biography of Tennessee Williams provides detailed information about his childhood, life, achievements, works and timeline.
Eugene O'Neill's awards
Year
Name
Award

Other

1928
0
1957)
0
Nobel Prize in Literature (1936)
0
Pulitzer Prize for Drama (1920
0
1922
Eugene O'Neill biography timelines
// 16th Oct 1888

He was born on October 16, 1888, in the 'Barrett House, a family-style hotel in New York, in an Irish family to James O'Neill and Mary Ellen Quinlan.

// 1900

In 1900 he came back to New York and studied at the 'De La Salle Institute' for two years. Thereafter he attended the 'Betts Academy' in Stamford, Connecticut.

// 2nd Oct 1902 To 1912

From October 2, 1909 to 1912 he was married to Kathleen Jenkins. The couple had a son Eugene O'Neill, Jr.

// 1906

He enrolled in the 'Princeton University' in 1906 only to drop out after ten months. He was either suspended due to misconduct or violation, short attendance or due to his own disorientation in studies.

// 1912 To 1913

However, at 24 years of age he started working with the 'New London Telegraph' as a reporter and also as a contributor to its poetry section. After a few months he became a victim of tuberculosis and had to undergo treatment for six months during 1912 to 1913 in the 'Gaylord Farm Sanitarium' in Wallingford, Connecticut.

// 1914

In 1914 he enrolled at the 'Harvard University' to study dramatic technique under the guidance of Professor George Baker, but dropped out after a year before completing the course.

// 1914 To 1940

O'Neill's most notable short plays were 'Bound East for Cardiff' (1914), 'In The Zone' (1917), 'The Long Voyage Home' (1917) and 'Moon of the Caribbees' (1918). All the four plays that display characters on the 'Glencairn', an imaginary ship were made into a single film, 'The Long Voyage Home ' by John Ford and released on October 9, 1940.

// 1916 To 1920

His association with the 'Provincetown Players', a group of writers, artists, intellectuals and amateur theater enthusiasts, started in the middle of 1916. All his one-act sea plays and a few others were produced by the group in their theaters from 1916 to 1920.

// 1918 To 1928

He wrote many remarkable plays during 1910s and 1920s. Some are 'Beyond the Horizon' (1918), 'Anna Christie' (1920), 'The Emperor Jones' (1920), 'The Hairy Ape' (1922), 'All God's Chillun Got Wings' (1924), 'Desire Under the Elms' (1924), 'Lazarus Laughed' (1925–26), 'The Great God Brown' (1926) and 'Strange Interlude' (1928).

// 12th Apr 1918 To 1929

From April 12, 1918 to 1929 he was married to writer Anges Boulton. They had two children, Oona and Shane.

// 1920 To 1957

His first full length play 'Beyond the Horizon' that opened in February 2, 1920 in the 'Morosco Theater' on 'Broadway' garnered accolades from the audience and received the 'Pulitzer Prize for Drama'. His other works that earned the 'Pulitzer Prize for Drama' are 'Anna Christie' in 1922, 'Strange Interlude' in 1928 and 'Long Day's Journey Into Night' in 1957.

// 1920

His play 'The Emperor Jones' that was performed in 'Broadway' in 1920 remains his first major hit. The play made indirect reference to that year's debatable subject for the presidential election, the US occupation of Haiti.

// 1924 To 1931

Many African-American writers were influenced by him especially Paul Leroy Robeson who worked with him in three productions namely 'The Emperor Jones' and 'All God's Chillun Got Wings' in 1924, and 'The Hairy Ape' in 1931.

// 1929

Just after his divorce with Anges, he married actress Carlotta Monterey in 1929.

// 1931 To 1942

His other remarkable works post 1920s are 'Mourning Becomes Electra' (1931), 'Ah, Wilderness!' (1933), 'The Iceman Cometh' (1940), 'Hughie' (1941) and 'A Touch of the Poet' (1942).

// 1936

In 1936 he received the Nobel Prize for literature.

// 1941 To 1956

His autobiographical 'Long Day's Journey Into Night' (1941), which was produced posthumously in 1956 is considered his finest work. He wanted the play to be made public only after 25 years of his death.

// 1943

He disowned his daughter Oona in 1943 after the 18-year-old married 54-year-old actor-director-producer Charlie Chaplin. O'Neill's relation with both his sons, who committed suicide at different point of time, was also strained.

// 27th Nov 1953

On November 27, 1953, he died in Boston, in a room of the 'Sheraton Hotel'. He was buried in Boston in the 'Forest Hills Cemetery'.||P
// Famous Playwrights
Eugene O'Neill's FAQ
What is Eugene O'Neill birthday?

Eugene O'Neill was born at 1888-10-16

When was Eugene O'Neill died?

Eugene O'Neill was died at 1953-11-27

Which age was Eugene O'Neill died?

Eugene O'Neill was died at age 65

Where is Eugene O'Neill's birth place?

Eugene O'Neill was born in New York City, New York, U.S.

What is Eugene O'Neill nationalities?

Eugene O'Neill's nationalities is American

Who is Eugene O'Neill spouses?

Eugene O'Neill's spouses is Anges Boulton, Carlotta Monterey, Kathleen Jenkins

Who is Eugene O'Neill childrens?

Eugene O'Neill's childrens is Jr, Oona, Shane

What was Eugene O'Neill universities?

Eugene O'Neill studied at Harvard University,Princeton University

What was Eugene O'Neill notable alumnis?

Eugene O'Neill's notable alumnis is Harvard University, Princeton University

Who is Eugene O'Neill's father?

Eugene O'Neill's father is M

Who is Eugene O'Neill's mother?

Eugene O'Neill's mother is Mary Ellen Quinlan

What is Eugene O'Neill's sun sign?

Eugene O'Neill is Libra

How famous is Eugene O'Neill?

Eugene O'Neill is famouse as Playwright