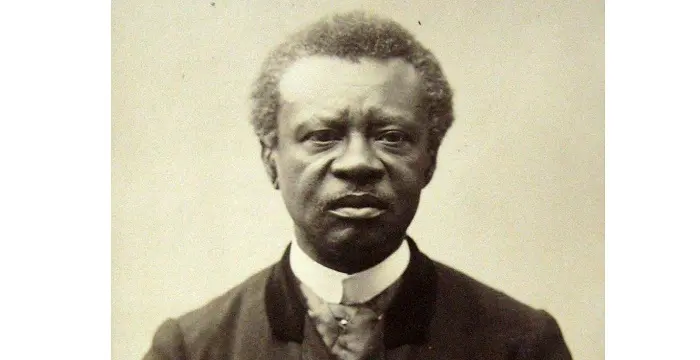 Edmond Dédé - Orchestra Conductor, Facts and Childhood
Edmond Dédé's Personal Details
Read on to know more about the childhood, life and timeline of this Violinist and composer who proved his mettle as a child prodigy.
Edmond Dédé's photo
Who is Edmond Dédé?
Edmond Dédé was a black French creole American composer, born in New Orleans in 1827, to a French couple from West Indies. His father was a bandmaster for a militia unit. During his childhood, Dédé was first introduced to the clarinet but found his true calling with violin and was soon dubbed the child prodigy. There have been various spellings to his name from the initial Edmond to the later Edmund. He took lessons from famous violinists like Constantin Debergue and Italian-born Ludovico Gabici. He has some famous compositions to his credit like Mon Pauvre Coeur in 1852, Quasimodo Symphony in 1865, Le Palmier Overture in 1865 and many more. The hostility in States forced him to flee to Mexico and he later returned United States and worked as a cigar maker to save money to be able to travel to Europe. Edmond Dédé died in 1903 in Paris. Read on to know about this talented artist.
// Famous Violinists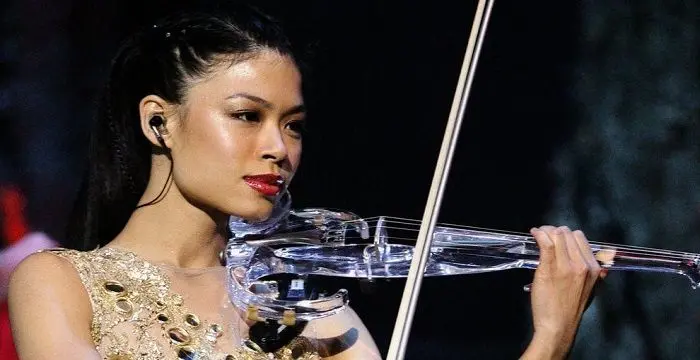 Vanessa Mae is a crossover British violinist. This biography provides detailed information about her childhood, life, achievements, works & timeline.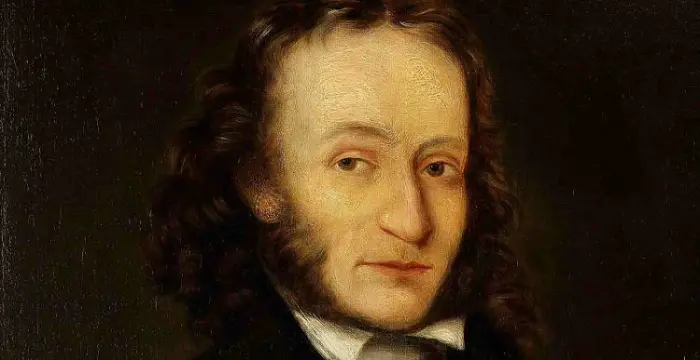 Niccolo Paganini was a renowned Italian composer and violinist of 19th century. Check out this biography to know about his childhood, family, life history and achievements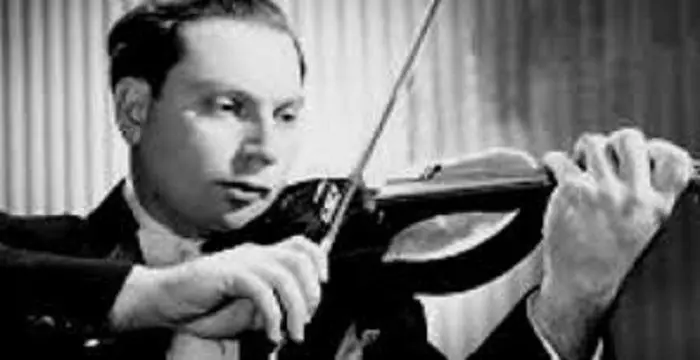 Isaac Stern was a Polish-born American musician. This biography of Isaac Stern offers detailed information about his childhood, life, works, achievements and timeline.
Biography detail
Childhood & Early Life
Edmond Dédé was born in New Orleans, Louisiana, in 1827. His parents had moved into the States in 1809 from the French West Indies. His father played for the militia unit as bandmaster. His first inclination was towards playing the clarinet but soon he realized his true calling was violin and proved his talent so well that he came to be known as the child prodigy in violin. He was taught violin by Constantin Debergue, a local free black violinist and director of the local Philharmonic Society founded by free Creoles of color. Later, he also studied under Italian-born artist Ludovico Gabici, the director of the St. Charles Theater Orchestra. Dédé is also touted as one of the earliest publishers of music in the city. To strengthen his musical talent, he took theory classes from French-born Eugène Prévost, winner of the 1831 Prix de Rome and conductor of the orchestra at the Théâtre d'Orléans, to study counterpoint and harmony. He also took classes from New York-born black musician Charles-Richard Lambert, the father of Sidney and Charles Lucien Lambert and a conductor of the Philharmonic Society. He had a short stint of lessons with Ludovico Gabici but due to the hostile conditions prevalent, he fled to Mexico. Later, Dédé returned and began working as a cigar maker to collect money to move back to Europe.
Paris
In 1852, he composed what became the oldest surviving piece of sheet music by a New Orleans Creole of color, "Mon pauvre Coeur". With the money he earned and with help from his friends, he travelled first to Belgium and then to France. There he auditioned for the Paris Conservatoire de Musique (Paris Conservatory of Music) which he passed in 1857. It was here that he befriended one of the teachers at the conservatory, the celebrated Jacques-François Halevy with whom his friendship deepened, forming a long lasting relationship between them. He was also taught by famous French violinist and teacher Jean Delphin Alard. Once he finished his studies he settled in Bordeaux, France.
Personal Life
Dédé met and fell in love with a French woman, Sylvie Leflet, who was the daughter of a local bourgeois. The couple got married in 1864 and in 1865 their son Eugene Arcade Dédé was born who went on to become a classical music composer. Eugene's 'Mazurka En chasse' was orchestrated by his father. He later succeeded Dédé as an instrumentalist and composer.
Musical Career
Dédé's career spanned long as he spent 27 years in the capacity of Orchestra Conductor at the Theatre l'Alcazar. During this time, he indulged in conducting light music performances at the Folies Bordelaises. In 1865, he composed his most famous composition 'Quasimodo Symphony' which was first performed by an African-American conductor and musician Samuel Snaer Jr. on May 10, 1865 in the New Orleans Theater. Dédé continued to compose more music like 'Le Palmier Overture' and 'Le Sermente de L'Arabe'. In 1893, he visited New Orleans for the last time in the steamer Marseille which was almost destroyed in a shipwreck at sea. Although Dédé survived, he lost his favorite Cremona violin at sea. However, despite his obvious devastations, he continued his performances with a new instrument and this was highly applauded. Dédé then bade his farewell to his city with his song 'Patriotisme' in which he sang how he laments his destiny to live far away because of "implacable prejudice" at homeland. He was then offered an honorary membership in the Société des Jeunes-Amis, an important local social group composed mostly of Creoles of color. But racial differences and his family's settlement in France, made him refuse the offer. He then returned to France to take up a full membership of the Society of Dramatic Authors and Composers in 1894.
Important Compositions
Dédé's compositions range from operetta and ballet to chamber music and popular songs. There was a lot of different influence on his music like his American upbringing, his French tuition and his conduction of the French repertoire. His style can be termed as the traditional mid-19th century with a practiced orchestra use.
Chicago (Grande valse a l'Americaine), 1892
Tond les chiens, coup' les chats (Duo burlesque)
Mirliton fin de siècle (Polka originale), 1892
Rêverie champêtre, 1891
En chasse, mazurka elegante
Mephisto masque, Polka fantastique, for piano, 1889
Battez aux champs, for voice & piano (Cantata dediee a S. M. l'Empereur Napoleon III) 
El Pronunciamento, marche espagnole for orchestra
Patriotisme, for voice & piano, 1893
Cora La Bordelaise, chansonnette for voice & piano, 1881
Mon pauvre coeur, for voice & piano,1852
Mon Sous Off!, chansonnette for voice & piano, 1876
Francoise et Tortillard, Saynete comique
Mon Sous Off!cier, Quadrille brilliante, 1877
Symphony Quasimodo, 1865
Last Days
Edmond Dédé died in Paris 1903. Most of his compositions have been preserved at the Bibliothèque Nationale de France in Paris.
// Famous Musicians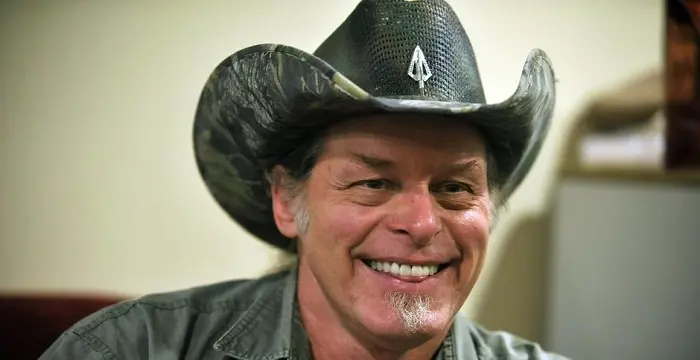 Ted Nugent is a hard rock musician known for his hits 'Stranglehold' and 'Cat Scratch Fever'. This biography of Ted Nugent provides detailed information about his childhood, life, achievements, works & timeline.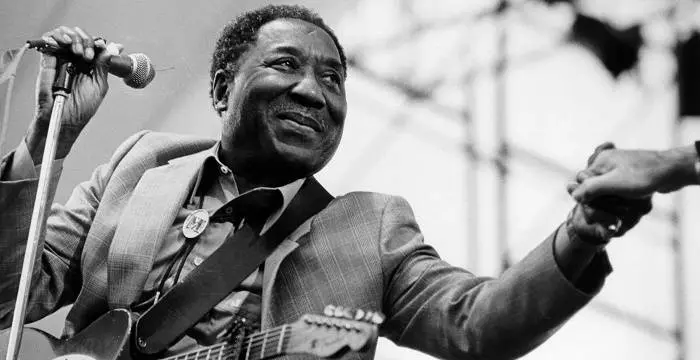 Muddy Waters was a blues musician referred to as the 'father of modern Chicago blues.' Check out this biography to know about his childhood, family life, achievements and fun facts about him.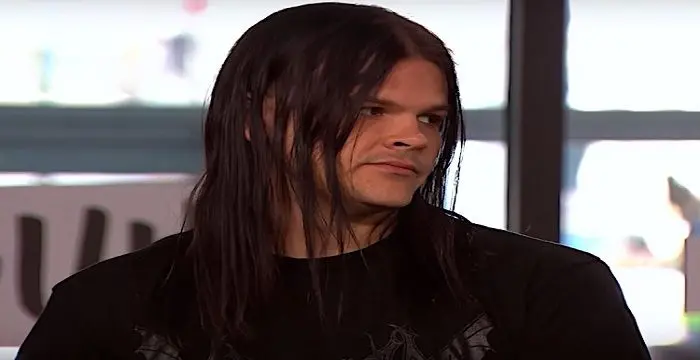 Travis Bacon is an American musician and actor, better known as the son of veteran actors Kevin Bacon and Kyra Sedgwick. Find more about his family, birthday, etc.
// Famous Scorpio Celebrities peoples
Edmond Dédé's FAQ
What is Edmond Dédé birthday?

Edmond Dédé was born at 1827-11-20

When was Edmond Dédé died?

Edmond Dédé was died at 1905-03-17

Which age was Edmond Dédé died?

Edmond Dédé was died at age 77

Where is Edmond Dédé's birth place?

Edmond Dédé was born in New Orleans

What is Edmond Dédé nationalities?

Edmond Dédé's nationalities is American

Who is Edmond Dédé childrens?

Edmond Dédé's childrens is Eugene Arcade Dédé

What is Edmond Dédé's sun sign?

Edmond Dédé is Scorpio

How famous is Edmond Dédé?

Edmond Dédé is famouse as Violinist and Orchestra Conductor