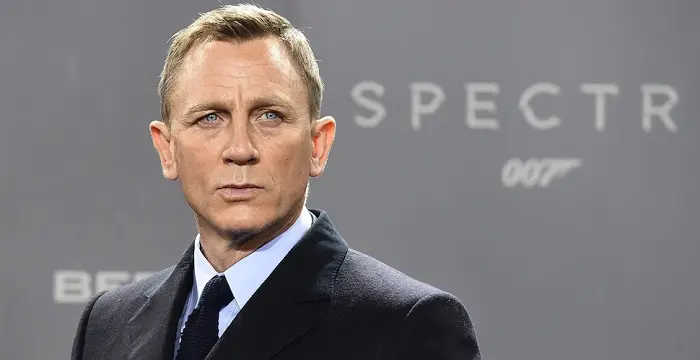 Daniel Craig - Actors, Career and Facts
Daniel Craig's Personal Details
Daniel Craig is one of the topmost actors in Hollywood best known for playing the spy James Bond 007
| Information | Detail |
| --- | --- |
| Birthday | March 2, 1968 |
| Nationality | British |
| Famous | James Bond, Film & Theater Personalities, Actors, ISTP |
| Spouses | Rachel Weisz |
| Siblings | Lea |
| Known as | Daniel Wroughton Craig |
| Childrens | Ella Craig |
| Birth Place | Chester, Cheshire, England |
| Height | 178 |
| Gender | Male |
| Father | Timothy John Wroughton Craig |
| Mother | Carol Olivia |
| Net Worth | $95 million |
| Sun Sign | Pisces |
| Born in | Chester, Cheshire, England |
| Famous as | Actor |
// Famous Actors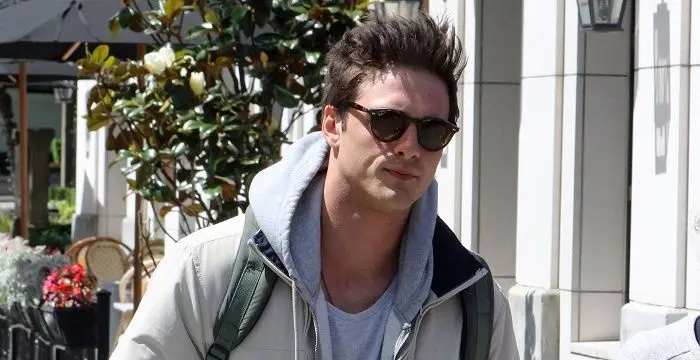 Jacob Elordi is an Australian actor. Let's take a look at his childhood, family, personal life, career, etc.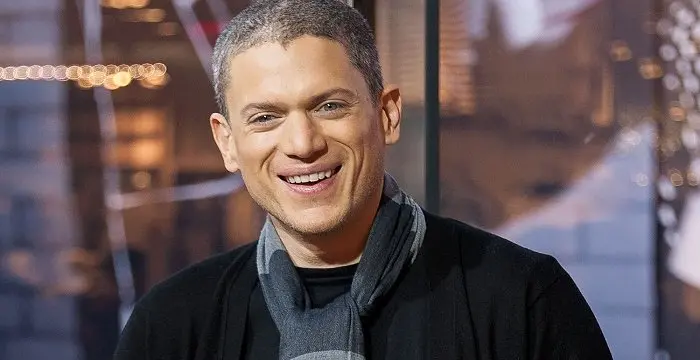 Wentworth Miller is an American actor and screenwriter who achieved recognition for his role in the TV series 'Prison Break'.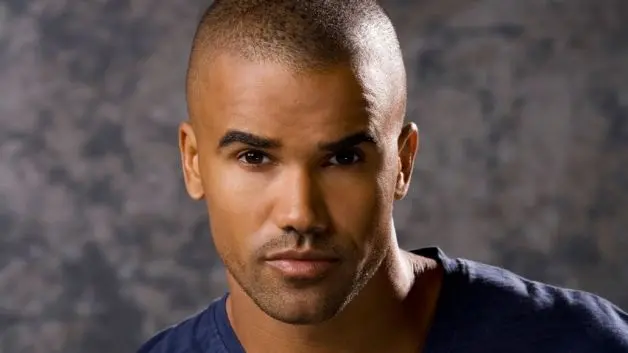 Shemar Moore is a model turned actor best known for his role in the television series 'The Young and the Restless'. This biography of Shemar Moore provides detailed information about his childhood, life, achievements, works & timeline.
Daniel Craig's photo
Who is Daniel Craig?
Don't go by the looks of this blonde haired, blue eyed, svelte hot bod of the actor. Daniel Craig has the power to make his totty-side stand understated when compared to his ocean of artistic talent. Once rebuffed as the next sex symbol and the tough totty around the block, he worked hard to revamp his image instead of banking on the newly found star status and publicity. He switched to doing serious roles that gave him an opportunity to hone his skills. It was during these toiling hard days that Craig inevitably became the rising star of tomorrow. He gave hits after hits with super successful films like, 'Love is the Devil', ''Elizabeth', 'The Trench', 'Road to Perdition' and so on. While these films got his career graph on the ascending track, it was filling for the shoes of the greatest film spy, James Bond 007 that turned fate around for him. He experienced reaching the zenith of success with the Bond films, 'Casino Royale', 'Quantum of Solace' and 'Skyfall'. To know more about his life, career and works, read through the following lines.
// Famous James Bond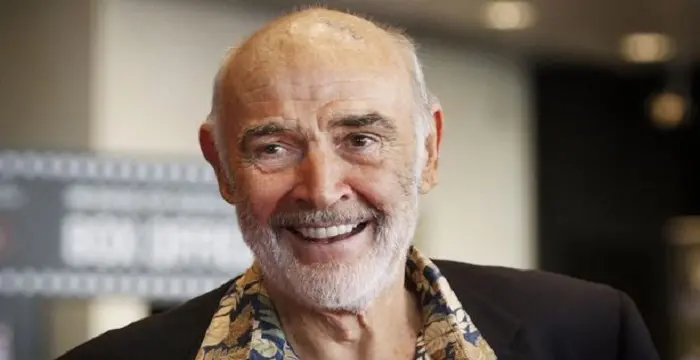 Sean Connery is a Scottish actor, best known for portraying the iconic role of the spy, 'James Bond' in movies. This biography of Sean Connery provides detailed information about his childhood, life, achievements, works & timeline.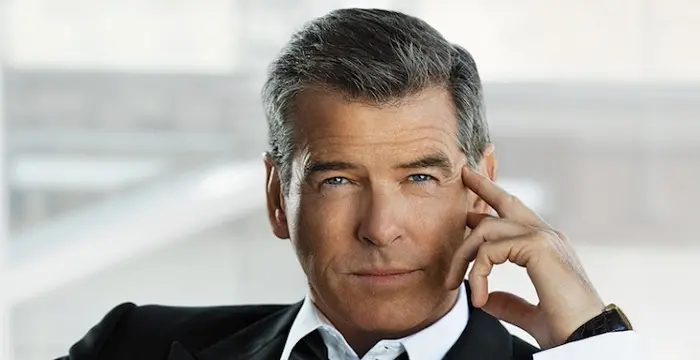 Pierce Brosnan is an actor most famous for his role in the 'James Bond' film franchise. This biography of Pierce Brosnan provides detailed information about his childhood, life, achievements, works & timeline.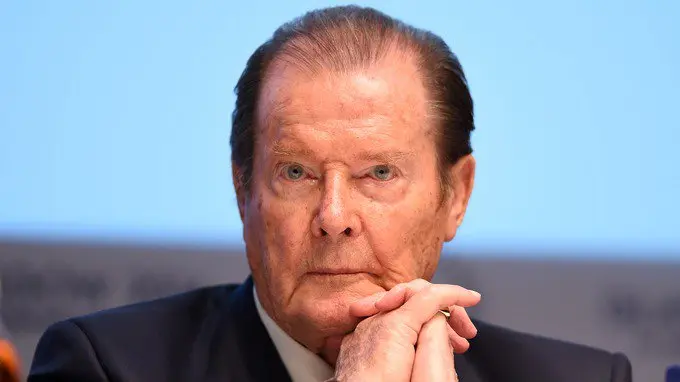 Roger Moore was an English actor best known for playing James Bond in seven films. This biography profiles his childhood, life, film career, achievements and timeline.
Childhood & Early Life
Daniel Craig was born to Carol Olivia and Timothy John Wroughton Craig in Chester England. While his mother was an art teacher, his father owned the pubs, 'Ring o' Bells' and 'Boot's Inn'. Initially, he was employed as a midshipman with the Merchant Navy.
Academically a mediocre, he completed his formal education from various schools including Holy Trinity Primary School, Hilbre High School and later Calday Grange Grammar School where he briefly joined as a sixth form student.
Alongside completing his formal education, he trained himself in acting going for classes at the Everyman theatre. At the age of sixteen, he moved to London to train himself at the National Youth Theatre
Later on, in 1991, he graduated from the Guildhall School of Music and Drama at Barbican. For three years, he received his training by Royal Shakespeare Company.
Career
He started his career on a promising note making a debut with the coming-of-age drama, 'The Power of One' in 1992. The film had him portray the role of an Afrikaner soldier.
Subsequently, he starred in a number of films including, 'Sharpe's Eagle', 'A Kid in King Arthur's Court', 'Kiss and Tell' and so on. He made his television debut in 1993 with the series, 'Zorro', in which he starred in two episodes.
Following this, he played guest roles in a number of television series including, 'Drop the Dead Donkey', 'The Young Indiana Jones Chronicles', 'Between the Lines', 'Heartbeat' and 'Screen Two'.
Despite launching himself well, his biggest breakthrough came in 1996 with the television series, 'Our Friends in the North'. The hugely successful television series helped him gain a favourable image amongst the critics who lauded his acting abilities.
No sooner, his image of being a sex symbol was established. People largely admired him for his grand persona and killing looks and bod than his acting. With a keenness to turn the tables, he ventured in films and television series of varying genres.
Year 1998 became his most successful year career-wise, almost all of his films did well critically. The year kicked off with the release of the biopic, 'Love is the Devil'. Though the film opened to mixed reviews, it earned him much critical acclaim for his artistic talent.
After the super successful stint at 'Love is the Devil', he starred in the next historical biopic 'Elizabeth', released in 1998. The movie was widely acclaimed for its superb rendition of the subject and perfect portrayal of the character of a monk.
He carried on his legacy of successful films with the release of the World War I saga, 'The Trench'. The movie, a blockbuster hit, allowed him to showcase his talent as an actor. The other films he starred for the year include, 'Some Voices', 'Hotel Splendide' and 'I Dreamed of Africa'.
His ascending career graph met with a jolting blow when his next film, 'Lara Croft: Tomb Raider', paired alongside Angelina Jolie, bombed badly at the box office. However, the blow did not last long as he bounced back in the super hit film, 'Road to Perdition'. The film gave him a renewed stardom.
Banking on his renewed journey to success, he gave a powerful performance in 'The Mother', which was followed by yet another power-packed performance in the violent crime thriller, 'Layer Cake'. He then played the character of Joe in the film, 'Enduring Love'.
His successful stint in films continued throughout 2005 as he starred in eh blockbuster successful movie, 'The Jacket' which was followed by Steven Spielberg's 'Munich'. While his movies made him a regular news feature, it was the official announcement of him being picked up as the next 007 that created a stir.
His appointment created a controversy amongst the people in the film fraternity and audience who back-lashed the choice. Despite the criticism, he accepted the responsibilities that came with filling for the big spy boots and headed forwarded.
On November 14, 2006, he shut his sceptics and proved them abysmally wrong with the release of the first Bond film starring him. 'Casino Royale' became a blockbuster success garnering $594 million at the box office, the highest ever by a Bond film then. His performance was highly acclaimed and even earned him a couple of nominations in the Best Actor category.
Following the Bond film, he starred in a couple of other films including 'Infamous', 'The Invasion', 'The Golden Compass' and 'Flashbacks of a Fool'. In 'Renaissance', he gave voice over for Barthélémy Karas character. However, none of the film worked for him and duped dramatically.
The tough luck ended with the release of his second Bond film, 'Quantum of Solace'. The movie was well appreciated but could not replicate the super success of 'Casino Royale'. However, it did earn him a couple of nominations.
Not letting the Bond image dominate his acting career and to maintain an identity outside the spy character, he starred in other films such as 'Defiance', 'Cowboys & Aliens', 'Dream House', 'The Adventures of Tintin' and 'The Girl with the Dragon Tattoo'.
In 2012, he was seen reprising his role of James Bond 007 in his next outing titled, 'Skyfall'. The movie surpassed all the 22 Bond films released earlier in terms of positive reception and box office collection. The film crossed the $1 billion mark at the box office, eventually becoming eighth-highest-grossing film of all time and the highest-grossing film in the Bond series
Other than films and televisions, he has lent his voice and image of James Bond to several video games such as the Wii game GoldenEye 007, Nintendo 64, and James Bond 007: Blood Stone, Xbox 360, PlayStation 3, Nintendo DS, and Microsoft Windows.
Awards & Achievements
Over the years, he has been nominated several times to prestigious awards out of which he won in the category of Best Actor at the Edinburgh International Film Festival Award, British Independent Film Awards, London Film Critics Circle Awards, Empire Awards, Evening Standard British Film Awards, Sant Jordi Awards and Critics' Choice Awards.
Personal Life & Legacy
He tied the nuptial knot with Fiona Loudon in 1992. The couple was blessed with a daughter, Ella. The relationship however did not last long and ended up in divorce in 1994.
Post-divorce, he was in a relationship with German actress, Heike Makatsch for seven years until 2001 but nothing materialized between the two. Following this, he dated Satsuki Mitchell and Sienna Miller.
In December 2010, he dated actress Rachel Weisz and eventually married her in June 2011.
Trivia
At 5 feet and 11 inches, this blonde-haired actor is the shortest to play the role of James Bond.
// Famous Film & Theater Personalities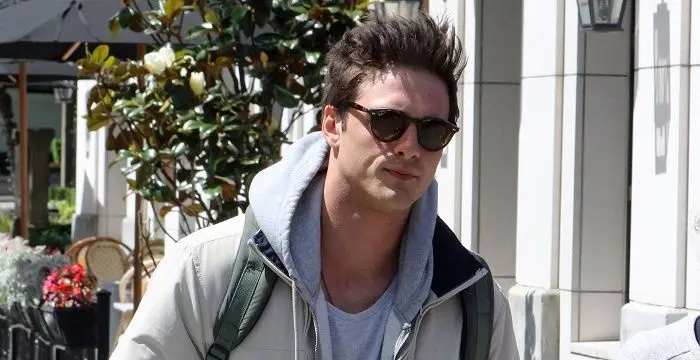 Jacob Elordi is an Australian actor. Let's take a look at his childhood, family, personal life, career, etc.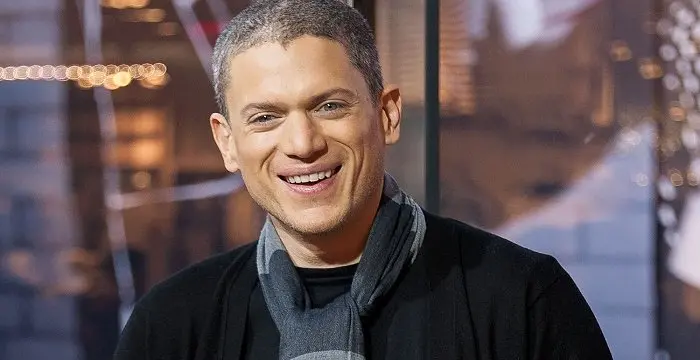 Wentworth Miller is an American actor and screenwriter who achieved recognition for his role in the TV series 'Prison Break'.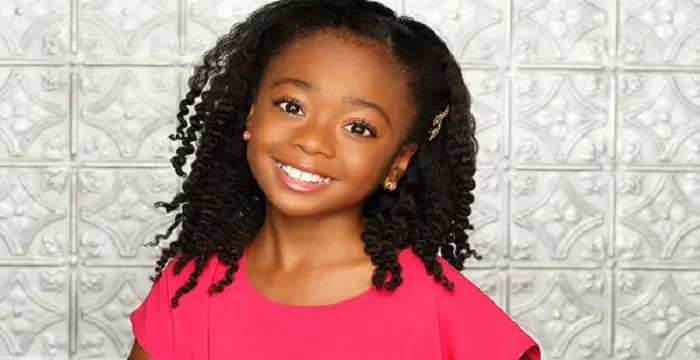 Skai Jackson is an American child actress with huge fan following. Find more about her family & personal life, relationships, facts and more.
Daniel Craig biography timelines
// 2nd Mar 1968

Daniel Craig was born to Carol Olivia and Timothy John Wroughton Craig in Chester England. While his mother was an art teacher, his father owned the pubs, 'Ring o' Bells' and 'Boot's Inn'. Initially, he was employed as a midshipman with the Merchant Navy.

// 1991

Later on, in 1991, he graduated from the Guildhall School of Music and Drama at Barbican. For three years, he received his training by Royal Shakespeare Company.

// 1992

He started his career on a promising note making a debut with the coming-of-age drama, 'The Power of One' in 1992. The film had him portray the role of an Afrikaner soldier.

// 1992 To 1994

He tied the nuptial knot with Fiona Loudon in 1992. The couple was blessed with a daughter, Ella. The relationship however did not last long and ended up in divorce in 1994.

// 1993

Subsequently, he starred in a number of films including, 'Sharpe's Eagle', 'A Kid in King Arthur's Court', 'Kiss and Tell' and so on. He made his television debut in 1993 with the series, 'Zorro', in which he starred in two episodes.

// 1994 To 2001

Post-divorce, he was in a relationship with German actress, Heike Makatsch for seven years until 2001 but nothing materialized between the two. Following this, he dated Satsuki Mitchell and Sienna Miller.

// 1996

Despite launching himself well, his biggest breakthrough came in 1996 with the television series, 'Our Friends in the North'. The hugely successful television series helped him gain a favourable image amongst the critics who lauded his acting abilities.

// 1998

Year 1998 became his most successful year career-wise, almost all of his films did well critically. The year kicked off with the release of the biopic, 'Love is the Devil'. Though the film opened to mixed reviews, it earned him much critical acclaim for his artistic talent.

// 1998

After the super successful stint at 'Love is the Devil', he starred in the next historical biopic 'Elizabeth', released in 1998. The movie was widely acclaimed for its superb rendition of the subject and perfect portrayal of the character of a monk.

// 2005

His successful stint in films continued throughout 2005 as he starred in eh blockbuster successful movie, 'The Jacket' which was followed by Steven Spielberg's 'Munich'. While his movies made him a regular news feature, it was the official announcement of him being picked up as the next 007 that created a stir.

// 14th Nov 2006

On November 14, 2006, he shut his sceptics and proved them abysmally wrong with the release of the first Bond film starring him. 'Casino Royale' became a blockbuster success garnering $594 million at the box office, the highest ever by a Bond film then. His performance was highly acclaimed and even earned him a couple of nominations in the Best Actor category.

// Jun 2011

In December 2010, he dated actress Rachel Weisz and eventually married her in June 2011.

// 2012

In 2012, he was seen reprising his role of James Bond 007 in his next outing titled, 'Skyfall'. The movie surpassed all the 22 Bond films released earlier in terms of positive reception and box office collection. The film crossed the $1 billion mark at the box office, eventually becoming eighth-highest-grossing film of all time and the highest-grossing film in the Bond series
// Famous ISTP
Daniel Craig's FAQ
What is Daniel Craig birthday?

Daniel Craig was born at 1968-03-02

Where is Daniel Craig's birth place?

Daniel Craig was born in Chester, Cheshire, England

What is Daniel Craig nationalities?

Daniel Craig's nationalities is British

Who is Daniel Craig spouses?

Daniel Craig's spouses is Rachel Weisz

Who is Daniel Craig siblings?

Daniel Craig's siblings is Lea

Who is Daniel Craig childrens?

Daniel Craig's childrens is Ella Craig

How tall is Daniel Craig?

Daniel Craig's height is 178

Who is Daniel Craig's father?

Daniel Craig's father is Timothy John Wroughton Craig

Who is Daniel Craig's mother?

Daniel Craig's mother is Carol Olivia

What is Daniel Craig's sun sign?

Daniel Craig is Pisces

How famous is Daniel Craig?

Daniel Craig is famouse as Actor