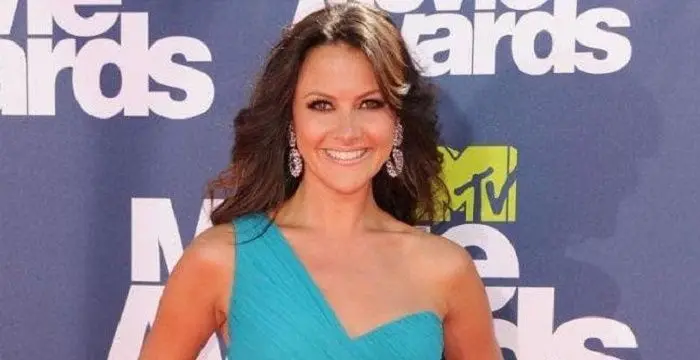 Christina McLarty - David Arquette's Wife, Birthday and Family
Christina McLarty's Personal Details
Christina West McLarty is the wife of American actor and film director David Arquette
Christina McLarty's photo
Who is Christina McLarty?
Christina West McLarty is the wife of American actor and film director David Arquette. Christina is also an actress and has worked as a local broadcast journalist. Before she became famous, she worked as a ground journalist back in her hometown Arkansas. She worked for several years interviewing people such as Hilary Clinton and Bill Clinton before she ventured into the entertainment industry. She worked for CBS at their office in Los Angeles. She has also worked as a correspondent for Entertainment Tonight. She later donned the role of an actress when she was cast in the CBS soap opera 'The Young and the Restless'. Her time in front of the screen was short-lived. Currently, she is busy as a producer. She is the co-producer, along with her husband, of the documentary 'Survivor's Guide to Prison' that is scheduled to be released in 2018.
// Famous Media Personalities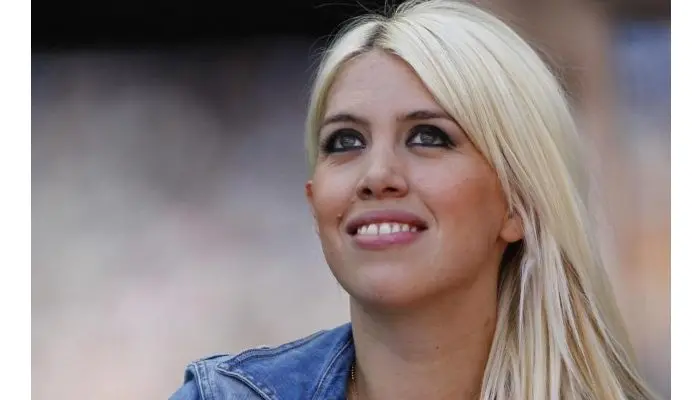 Wanda Nara is an Argentine model, reality personality, and football agent, more famous as the wife of Argentine football player Mauro Icardi.
Melinda Farrell is an internationally renowned sports anchor and freelance sports reporter. This biography profiles her childhood, life, career, achievements, and some facts.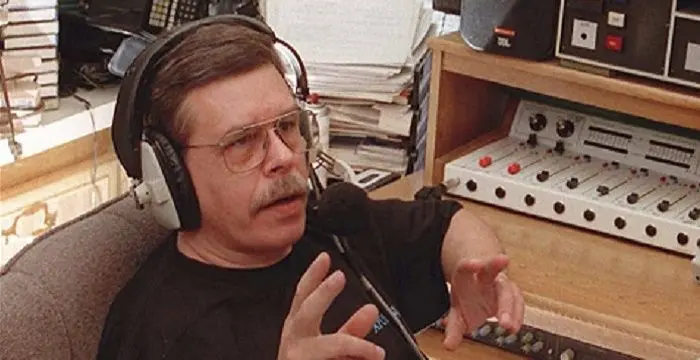 Art Bell was an American broadcaster and author, known as 'The King of Late Night Radio.' Check out this biography to know more about his childhood, family, personal life, career, etc.
Career
Before entering the realm of journalism, McLarty was a completive figure skater as a child. However, she stumbled upon an interview between Bill Clinton and Peter Jennings. This was the most defining moment in her life as it cemented her ambition to work as a journalist. She went to college at New York University and majored in Journalism and English. Early in the journalism stint, she interned for Hilary Clinton in her press department. She deems this the greatest internship she had undertaken as she ended up learning a lot. She returned to interview Hillary Clinton later while working as a news reporter in Little Rock Arkansas. She worked extremely hard during her academic years to build a solid portfolio and demo reel for herself. She went on to work as a general reporter for the ACB affiliate in Arkansas.
Her next career move happened when she shifted to Los Angeles to work in show business. She first appeared on KTVT and KTXA as a correspondent, host, and producer from 2004 to 2006. Since then, she has worked for other companies including Entertainment Tonight and CBS. Early in her career in 2005, she starred in the reality TV series 'Gimme the Mike', a singing program where she had to compete with other contestants for the title. Later in 2011, she starred in the TV series 'The Young and the Restless'. The show was a hit, but her career as an actress didn't really take off. She decided to pursue broadcast journalism instead.
Her most popular stretch was when she started working as a correspondent for Entertainment Tonight. Here, she had to opportunity to interview many famous celebrities and chat with them; she loves sharing photographs of such interviews. Miley Cyrus, Tyra Banks, Will Arnett, Chrissy Teigen, Robert De Niro, Oprah, and Robin Williams are some of the celebrities she's interviewed and clicked photographs with. It was during this period that she met her future husband David. She also worked as an anchor for the CBS bureau in Los Angeles.
After her marriage to David, she decided to take things a little slowly as she became a mother of two children. Her latest project is a collaboration with her husband. They are producing the documentary 'Survivor's Guide to Prison'. The documentary chronicles the happenings inside America's justice system and prisons. The documentary premiered on February 20, 2018.
Personal Life
Arkansas. She entered a civil domestic partnership with Joe Francis in 2010. The ceremony took place at his ranch in Mexico. The couple separated within four months of this partnership. She started dating David Arquette later and they had a son, Charlie West Arquette, in April 2014. The couple decided to tie the knot after four years of dating in April 2015 in Los Angeles. Their second son Alexis Gus Arquette was born on 8 March 2017. McLarty is a pet lover and has a basset hound that she often cuddles with. She loves cooking and her specialties are fried chicken and banana pudding. She walks as much as she can to relax herself.
Trivia
She was the first girl child in five generations in her family. Her mother assumed that she would be a boy and wanted to name her Christopher.
// Famous New York University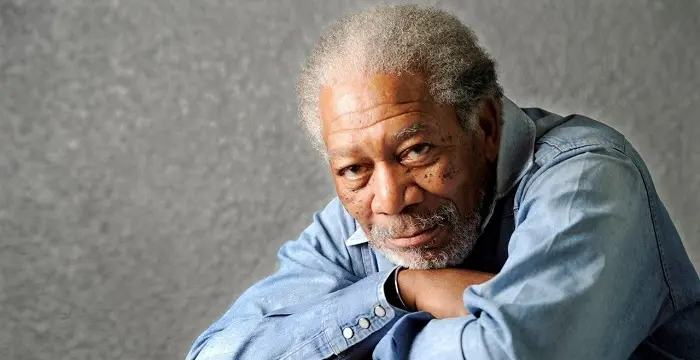 Morgan Freeman is an Academy Award winning actor known for his work in movies like 'Street Smart', 'Driving Miss Daisy' and 'Million Dollar Baby'. This biography provides detailed information about his childhood, life, achievements, works & timeline.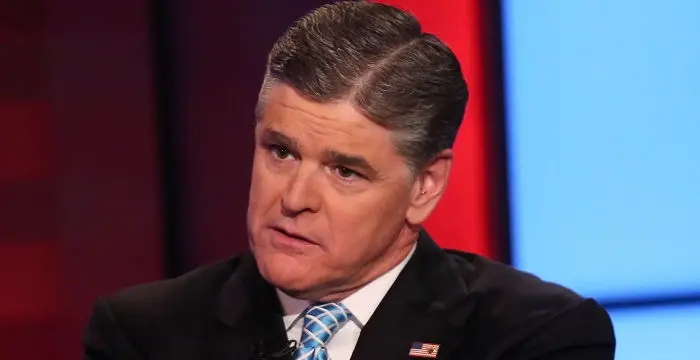 Sean Hannity is a television host and political commentator best known for the talk show 'The Sean Hannity Show'. This biography of Sean Hannity provides detailed information about his childhood, life, achievements, works & timeline.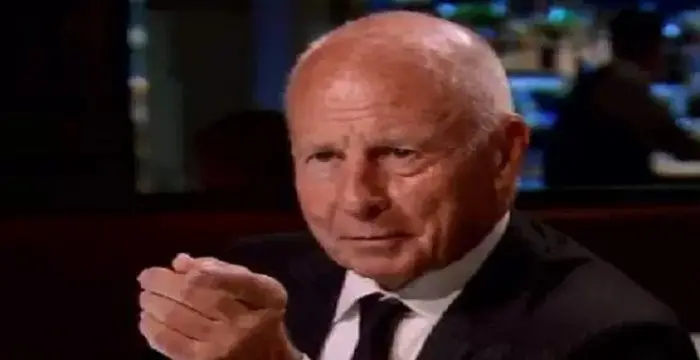 Thomas Girardi is an American attorney who co-founded the law firm, Girardi & Keese. Check out this biography to know about his childhood, family life, achievements and fun facts about him.
// Famous Journalists
Christina McLarty's FAQ
What is Christina McLarty birthday?

Christina McLarty was born at 1981-04-25

Where is Christina McLarty's birth place?

Christina McLarty was born in Hope, Arkansas

What is Christina McLarty nationalities?

Christina McLarty's nationalities is American

Who is Christina McLarty spouses?

Christina McLarty's spouses is David Arquette

Who is Christina McLarty childrens?

Christina McLarty's childrens is Alexis Gus Arquette, Charlie West Arquette

What was Christina McLarty universities?

Christina McLarty studied at New York University

What was Christina McLarty notable alumnis?

Christina McLarty's notable alumnis is New York University

What is Christina McLarty's sun sign?

Christina McLarty is Taurus

How famous is Christina McLarty?

Christina McLarty is famouse as David Arquette's Wife

What is Christina McLarty's instagram?

Christina McLarty's instagram is http://www.instagram.com/christinaarquette