Ayesha Curry - Cookbook Author, Facts and Life
Ayesha Curry's Personal Details
Ayesha Alexander Curry is a Canadian-American celebrity chef, cookbook author, model, actress and a vlogger
| Information | Detail |
| --- | --- |
| Birthday | March 23, 1989 |
| Nationality | Canadian, American |
| Famous | Food Experts, Chefs, Celebrity Chef, Cookbook Author |
| Spouses | Stephen Curry |
| Siblings | Chad Alexander, Janiece Alexander, Jaz Alexander, Maria Alexander |
| Known as | Ayesha Disa Curry |
| Childrens | Riley Curry |
| Universities | |
| Birth Place | Toronto, Ontario, Canada |
| Born Country | Canada |
| Height | 173 |
| Gender | Female |
| Father | C |
| Mother | Carol Alexander |
| Sun Sign | Aries |
| Born in | Toronto, Ontario, Canada |
| Famous as | Celebrity Chef & Cookbook Author |
| Socials | |
// Famous Cookbook Author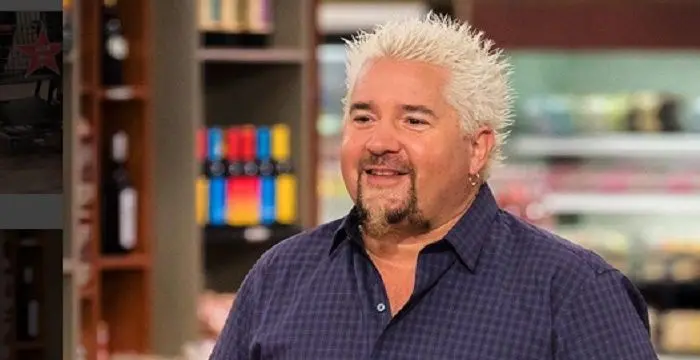 Guy Fieri, is a man of many talents; he is a restaurateur, author, game show host, and television personality. Check out this biography to know about his childhood, family life, achievements and fun facts about him.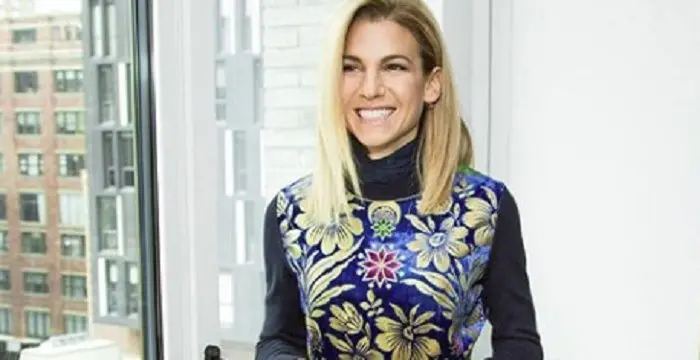 Jessica Seinfeld is a popular American cookbook author and the wife of celebrity comedian Jerry Seinfeld. Check out this biography to know about her birthday, childhood, family life, achievements and fun facts about her.
Ayesha Curry's photo
Who is Ayesha Curry?
Ayesha Alexander Curry is a Canadian-American celebrity chef, cookbook author, model, actress and a vlogger. Her culinary journey started in the year 2014 with her YouTube channel 'Little Lights of Mine'. Ayesha is building an empire by posting recipes for her innumerable social network followers all over the world. She has recently published a cook book "The Seasoned Life" which has achieved rave reviews. She is a gifted actor and has amassed accolades for her acting skills. Recently, she has become a presenter of cooking and lifestyle tips. She also shares parenting tips in her YouTube channel and on her Food Network show 'Ayesha's Homemade'. The show is a compilation of her cooking segments and glimpses of her life as the spouse of Stephen Curry (NBA player) and the proud mother of two adorable daughters. She constantly endeavors to bring positive vibes to her subscribers through her vlogs.
// Famous Celebrity Chef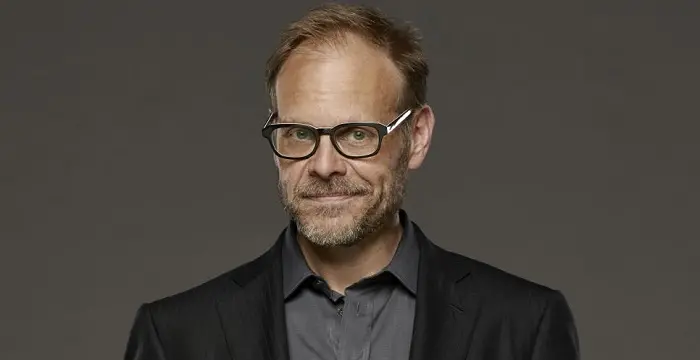 Alton Brown is a famous American TV personality, reality television star, celebrity chef, actor and author. This biography provides detailed information on his childhood, life, culinary career, achievements & timeline.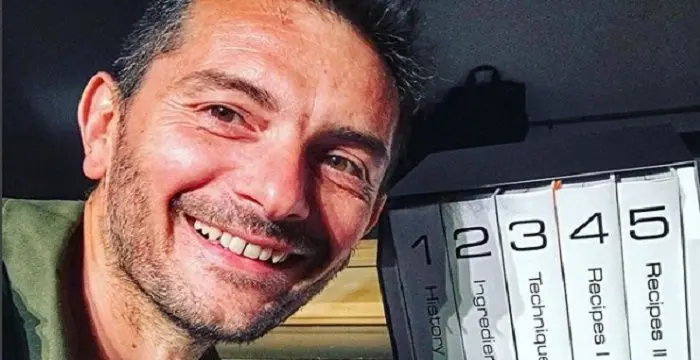 Gabriele Corcos is an Italian celebrity cook, television personality, and entrepreneur. Check out this biography to know about his childhood, family life, achievements and fun facts about him.
Career
Ayesha Curry started her career as a model and actress in California. Her first music video was with Suga Prince titled "Too young for love". She acted in a number of television series like Hannah Montana ,The Little Ghost, Whittaker Bay to name a few. Presently, she is an extremely successful celebrity chef. Ayesha is acutely passionate about food. Her career as a chef commenced in the year 2014 and there was no looking back after that. She was a guest collaborator with Chef Michael Mina in the latter's 'Test Kitchen' series where the two food appreciators delved into the many facets and flavors of barbecue.
Ayesha Curry has recently come up with a cook book "The Seasoned Life: Food, Family, Faith and The Joy of Eating Well". The book embodies every aspect of the flavors she cooks with and is representative of the cultures she grew up with. The channel Food Network has enlisted Ayesha to host a six-episode series shot at her abode along with a few cameos by her husband and children.
Ayesha Curry started her YouTube channel 'Little Lights of Mine' in 2014 and describes the venture as her thanksgiving to the people places and things that brought light into her life. Curry showcases her culinary skill in her YouTube channel and it's a brilliant opportunity for her fans to grab her cooking acumen. These videos are a good opportunity for her fans to get an insight into Curry's cooking habits. Curry's company named "Little Lights of Mine" produces and markets extra virgin olive oil. Curry, being a philanthropist donates 10% of the brand's profit to a charitable organization named "No Kid Hungry". She also appeared in Huffington Post live where she was in collaboration with T J MAXX (a fashion store). She had the honor to be a partner with them as one of their Maxximizers. Curry is an active participant in different food festivals worldwide.
Controversies & Scandals
When one reaches the celebrity status controversies are bound to surround them and Curry is no exception. As Game 6 between the Golden State Warriors and Cleveland Cavaliers (teams in NBA) came to a close, she voiced her displeasure as she felt that her husband Stephen Curry and his teammates were treated unfairly. She said that the NBA is rigged for money. This comment didn't go down very well, and she was criticized for it. But later she regretted the step she had taken and her apologies seemed evident when she deleted the tweet minutes after sharing it with her followers.
Personal Life
Ayesha Curry was born on March 23, 1989 in Toronto, Ontario, Canada. Curry's parents are multiracial. Her mother, Carol Alexander, belongs to African /Chinese/Jamaican lineage and her father is from a Polish/African/American background. Ayesha has four siblings. She spent most of her childhood in Toronto. Later her family moved to Charlotte, a city in North Carolina.
In 2011, she married Stephen Curry who is an American professional basketball player and plays for Golden State Warriors. The couple is blessed with two adorable girls Riley Curry and Ryan Curry. They have a wonderful abode in Walnut Creek, (it's a city in Contra Costa county) California. She is a successful food vlogger and has over 61,000 followers in twitter and over 5, 21,000 followers on Instagram. Curry is a stern believer of quality over quantity and it clearly reflects in her work.
// Famous Food Experts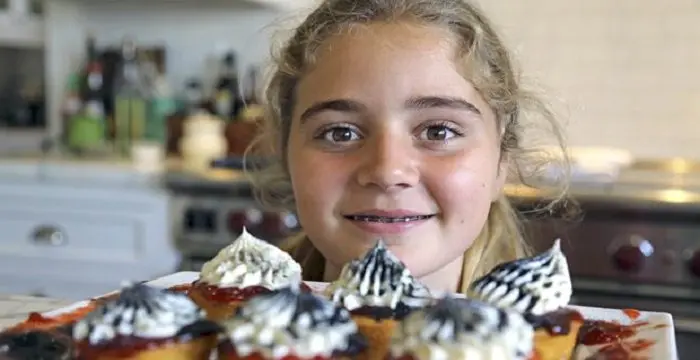 Check out all that you wanted to know about Matilda Ramsay, the youngest daughter of Celebrity Chef Gordon Ramsay; her birthday, her family and personal life, her cooking feats, fun trivia facts and more.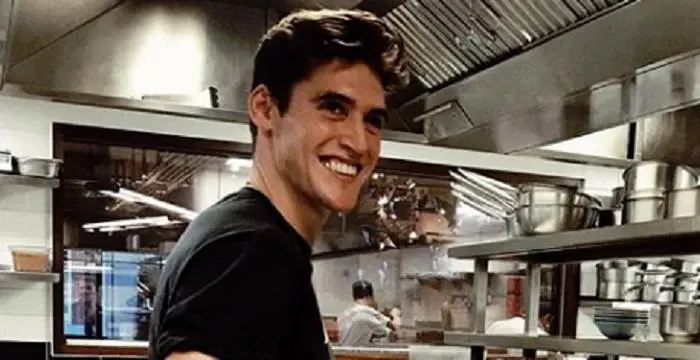 Isaac Carew is a famous British model who later turned into a professional chef. Check out this biography to know about his birthday, childhood, family life, achievements and fun facts about him.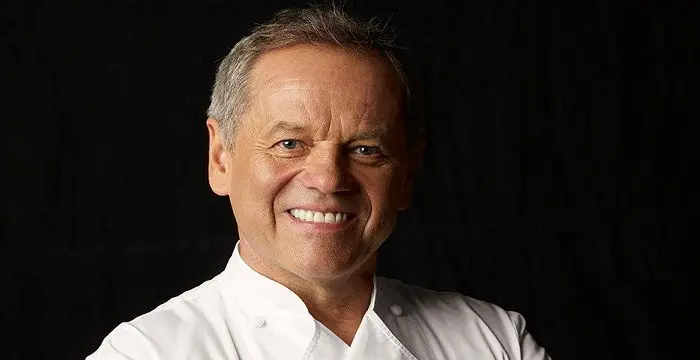 Wolfgang Puck is an American celebrity chef, restaurateur and the founder of Wolfgang Puck Companies. This biography of Wolfgang Puck provides detailed information about his childhood, life, achievements, works & timeline.
// Famous Chefs
Ayesha Curry's FAQ
What is Ayesha Curry birthday?

Ayesha Curry was born at 1989-03-23

Where is Ayesha Curry's birth place?

Ayesha Curry was born in Toronto, Ontario, Canada

What is Ayesha Curry nationalities?

Ayesha Curry's nationalities is Canadian, American

Who is Ayesha Curry spouses?

Ayesha Curry's spouses is Stephen Curry

Who is Ayesha Curry siblings?

Ayesha Curry's siblings is Chad Alexander, Janiece Alexander, Jaz Alexander, Maria Alexander

Who is Ayesha Curry childrens?

Ayesha Curry's childrens is Riley Curry

What was Ayesha Curry universities?

Ayesha Curry studied at Major in Economics

How tall is Ayesha Curry?

Ayesha Curry's height is 173

Who is Ayesha Curry's father?

Ayesha Curry's father is C

Who is Ayesha Curry's mother?

Ayesha Curry's mother is Carol Alexander

What is Ayesha Curry's sun sign?

Ayesha Curry is Aries

How famous is Ayesha Curry?

Ayesha Curry is famouse as Celebrity Chef & Cookbook Author

What is Ayesha Curry's facebook?

Ayesha Curry's facebook is https://www.facebook.com/AyeshaCurryOfficial/

What is Ayesha Curry's twitter?

Ayesha Curry's twitter is https://twitter.com/ayeshacurry

What is Ayesha Curry's instagram?

Ayesha Curry's instagram is https://www.instagram.com/ayeshacurry/