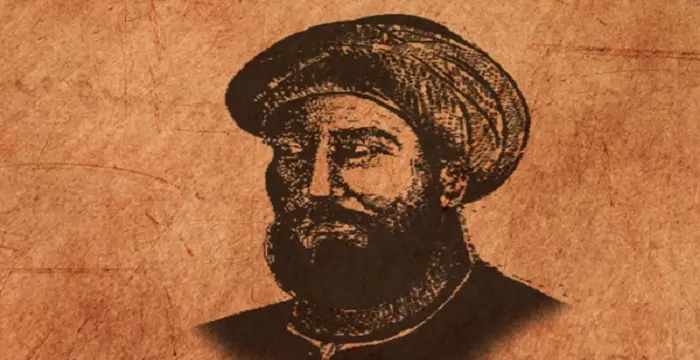 Al-Zahrawi - Physicians, Birthday and Childhood
Al-Zahrawi's Personal Details
Al-Zahrawi, was an illustrious medieval Arab Muslim physician and surgeon
| Information | Detail |
| --- | --- |
| Birthday | 936 |
| Died on | January 1, 1013 |
| Nationality | Spanish |
| Famous | Physicians, Surgeons |
| Nick names | Abulcasis |
| Known as | Abū al-Qāsim Khalaf ibn al-'Abbās al-Zahrāwī |
| Birth Place | Medina Azahara, Spain |
| Gender | Male |
| Born in | Medina Azahara, Spain |
| Famous as | Physician, Surgeon |
| Died at Age | 77 |
// Famous Surgeons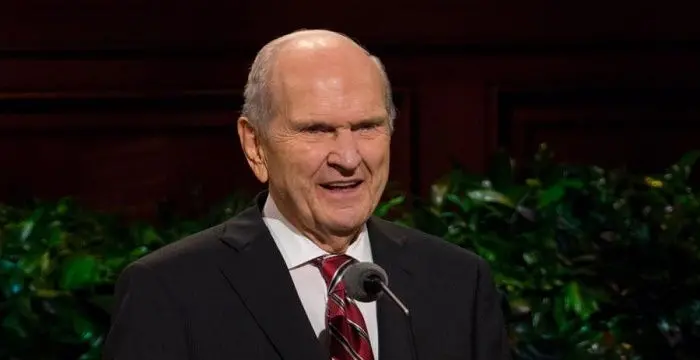 Russell M. Nelson is an American religious leader, author, and philanthropist. Check out this biography to know about his birthday, childhood, family life, achievements and fun facts about him.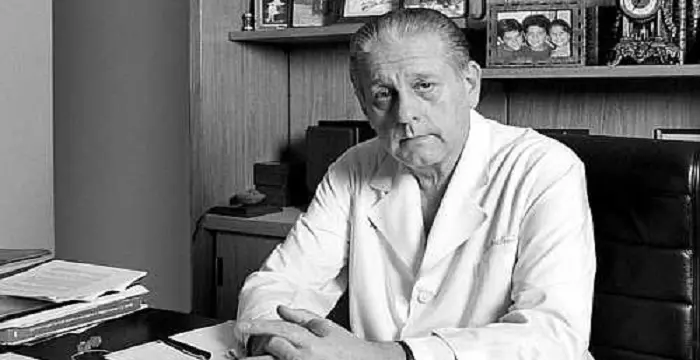 René Gerónimo Favaloro was a renowned Argentinean cardiovascular surgeon. Check out this biography to know about his childhood, family life, achievements and other facts related to his life.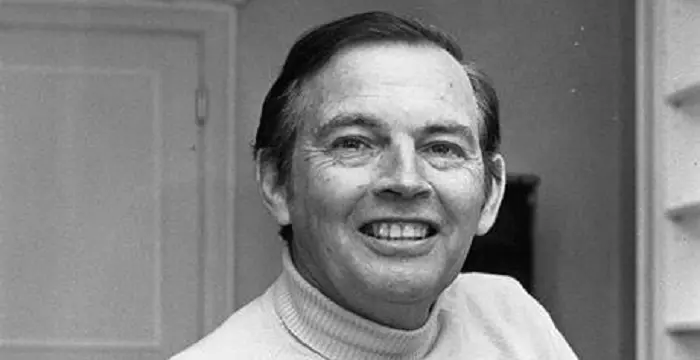 Dr. Christiaan Barnard was a South African cardiac surgeon who performed the world's first human-to-human heart transplantation. Check out this biography to know about his childhood, family life, achievements and other facts about his life.
Al-Zahrawi's photo
Who is Al-Zahrawi?
Abu al-Qasim Khalaf ibn al-Abbas al Zahrawi, better known as Al-Zahrawi, was an illustrious medieval Arab Muslim physician and surgeon who lived and practiced during the golden era of Islamic Civilization. His best claim to fame is the 'Kitab-al-Tasrif'—a compilation of 30 tomes dedicated to medical practices. Together with Ibn Sina and Al-Razi, Zahrawi is regarded as one of the most accomplished Arab Muslim medical practitioners of the 'Middle Ages' and is also looked upon as the 'Father of Modern Surgery'. Al-Zahrawi was the Archiater (the chief physician) in the court of the Spanish Caliph 'Abd Ar-Rahman III an-Nasir. His magnum-opus on medicine and surgery, 'Kitab al-Tasrif', despite heavily borrowing from 'Epitomae' by 'Paul of Aegina'—a 7th century Byzantine general practitioner—and incorporating Greco-Roman traditional as well as Middle Eastern wisdom, also detailed personal observations. For instance, Al-Zahrawi's detailed description of hemophilia was the earliest known account on the medical condition. The medical compendium runs to more than 1500 pages with distinct sections dedicated to 'surgery', medicine, 'ophthalmology', and 'orthopedics. The encyclopedia contains illustrative descriptions of about 200 surgical instruments, and taxonomy of 325 diseases complete with symptomatology and healing procedures. 'Kitab al-Tasrif' was the first medical tome to devote 300 pages exclusively to surgery, including surgical dentistry and dermatology. So, it is hardly surprising that Zahrawi's groundbreaking encyclopedia highly stimulated contemporary Oriental and Occidental scholars to delve into Islamic medical literature.
// Famous Physicians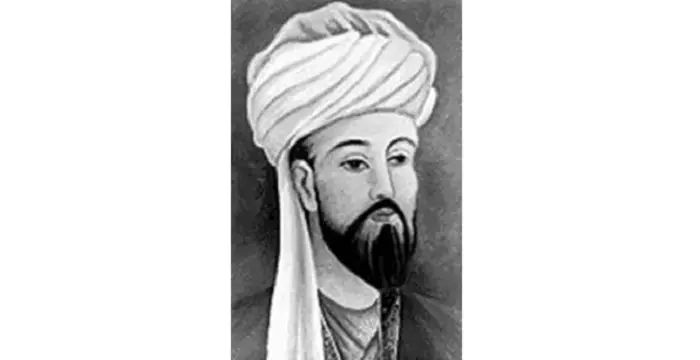 Jabir Ibn Hayyan was a medieval era polymath. Check out this biography to know about his life, works and achievements.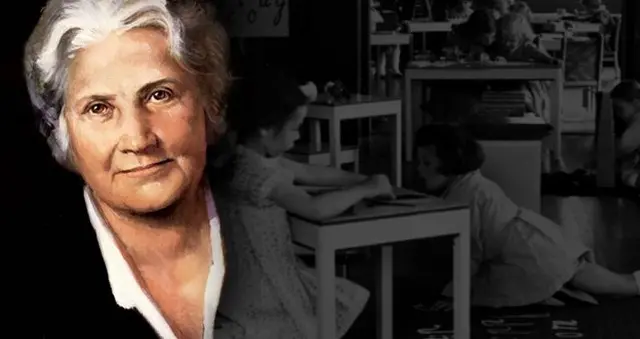 Maria Montessori was a physician and educator who developed the approach of Montessori education. This biography of Maria Montessori provides detailed information about her childhood, life, achievements, works & timeline.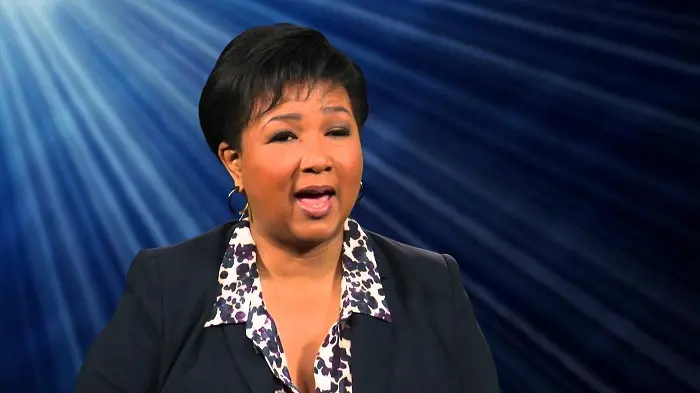 Mae Carol Jemison is a famous American astronaut who became the first African American astronaut to travel to space. To know more about her childhood, career, profile and timeline read on
Childhood & Early Life
Al-Zahrawi, often referred to as, 'Abulcasis', was born in the year 936 CE at Madinat al-Zahra, situated close to the city of Cordoba in the Andalusia region of Spain which was then under Islamic rule.
Since Zahrawi was a descendant of the 'Al-Ansar' tribe that hailed from the Hejaz province of Arabia (now Saudi Arabia), he was attributed with the title 'Al-Ansari'. He completed his schooling and higher education from Cordoba. He spent the better part of his life studying, instructing, practicing surgery and medicine in Cordoba.
Zahrawi was fortunate in that he lived and prospered in Cordoba during the heydays of Islamic culture and civilization. Owing to the perfect accord amongst Christianity, Islam, and Judaism—three of the medieval world's greatest religions—arts, science, commerce, and medical sciences flourished immensely.
Al Zahrawi served as a physician in the court of the Umayyad Caliph Al-Hakam II as well as under the military Caliph, Al-Mansur. He offered his services as a medical practitioner for more than five decades, remaining under the aegis of Al-Andalusia Caliphate rulers who gave him due credit for his accomplishments in medical science.
Al-Zahrawi was an egalitarian physician to the core as he treated all patients equally irrespective of their social and economic status. He used to make entries in journals and maintained a consistent record of the patients that consulted him daily. His everyday observations helped him to write out his medical epic 'Kitab-al-Tasrif'.
Oeuvre
Al Zahrawi dedicated almost his whole life towards the development of medicinal science, according special emphasis to surgery. He compiled his knowledge and observations in a thirty-volume medical compilation—'Kitab-al-Tasrif'—which immortalized him. The compendium was an embodiment of his accomplishments as a physician and medical scholar as well as a seasoned surgeon.
'Kitab-al-Tasrif' catalyzed the progress of advancement of surgery and medicine throughout Europe following the volume's translation to Latin by Gerard of Cremona towards the end of 12th century. Later on, the manuscript was translated to several other European languages, including French and English that further accelerated the development of medical science.
Kitab-al-Tasrif
'Kitab-al-Tasrif', comprised of 30 separate books, each focusing on a particular discipline or branch of medicine, and served as a ready reference manual for both practicing physicians and medical students. The book, for the first time in medical history, carried illustrative descriptions on the use of nearly 200 surgical instruments.
The first two volumes were translated into Latin titled 'Liber Theoricae' and the first printed version was published in 1519 in Augsburg, Germany. The volumes categorized and explained over 300 ailments complete with symptoms and treatment techniques.
The 28th book which focused on pharmacy and pharmacology was translated towards the end of the 13th century into Latin and was titled 'Liber Servitoris'.
The 30th or the last book was dedicated to surgery, and lays stress on how to carry out surgical treatments for the purpose of healing diseases and ailments. Some sections in the book illustrated how to effectively use a surgical tool while carrying out the surgery.
The volume on surgery containing a total of 300 pages was the first medical tome to allocate as many pages exclusively to surgical treatments and procedures. Al-Zahrawi wrote in detail about surgery and its related aspects as well as associated streams starting from aetiology to virology and everything in between.
The surgical treatise which included sections on gynecology, urology, orthopedic surgery, and military medicine was basically classified into three distinct categories viz. cauterization (56 sections), orthopedics (35 sections), and surgery (97 sections). Zahrawi emphasized on the imperativeness of having sound knowledge of human anatomy and physiology as well as general medicine.
Zahrawi pioneered several surgical processes and instruments that find applications in operation theaters throughout the world even to this day. For instance, he popularized the use of catgut for internal suturing. Catgut is a specialized thread that is spun from the internal layering of animal intestines and is easily accepted by the human body
He created and introduced many tools and instruments that are extensively used in modern-day surgeries. He used forceps for the first time for abnormal and complex vaginal deliveries. He spearheaded the use of scissors, hooks, and tongue depressors for conducting tonsillectomy.
Al-Zahrawi was amongst the earliest surgeons to use oral and local anesthetics for relieving patients from the excruciating pain experienced during operations. He carried out mastectomy on women diagnosed with breast cancer. Mastectomy is a surgical process in which a woman's breast or breasts are excised or removed.
Zahrawi mentioned the processes for resetting fractured bones, limb amputations, and pulverizing kidney/gall bladder stones. He also demonstrated how to deal with disjointed shoulder.
He gave a detailed account of the procedure of ligaturing or surgically binding blood vessels, nearly six centuries prior to Ambroise Pare, a 16th century French surgeon and an expert on forensic pathology. Pare had documented the ligation of his temporary artery for getting relief from migraine, 600 years after Zahrawi mentioned the procedure.
Liber Servitoris: The 28th Volume on Pharmacology & Pharmacy
Al Zahrawi in an earlier volume on pharmacy and pharmacology had delineated the formulation of different medicines using the laboratory methods of distillation and sublimation. Liber Servitoris—the Latinized version of the pharmacy treatise—served as a ready reckoner for general practitioners, pharmacists, and druggists as it listed recipes for compounding complex drugs.
Al-Zahrawi's perspective on medicinal preparation was realistic and rational as he dwelt not only on treating diseases with medicines but also on their prevention. He stressed on the significance of sticking to a balanced diet and abstaining from alcohol for maintaining one's health.
Personal Life & Legacy
Perhaps no other preceding or contemporary physician or surgeon has been cited and referenced as much as Al-Zahrawi. Many historians and chroniclers of Arabic/Islamic medicine have recorded the far-reaching influences of his surgical methods and procedures after his death not only in Christendom but also in other parts of the world.
Serefuddin Sabuncuoglu, a 15th century surgeon who practiced in central Anatolia (present day Turkey), authored a medical treatise, 'Cerrahiye-tu I-Hanniye' which was basically an interpretation of 'Kitab Al-Tasrif'. Nevertheless, Serefuddin incorporated his personal observations and added footnotes on the surgical procedures.
Guy de Chauliac, the 14th century French surgeon banked heavily on 'Kitab-al-Tasrif' and cited the tome more than 200 times. Al-Zahrawi's masterpiece continued to make an impact on medics 500 years after it was authored.
Al-Zahrawi died in 1013 CE after practicing as a physician in Cordoba for about 50 years.
There's a street in his hometown Cordoba that shares the illustrious surgeon's name. The home in which he lived (House No. 6) still exists on the street and has been carefully preserved by the Spanish Board of Tourism.
// Famous Spanish peoples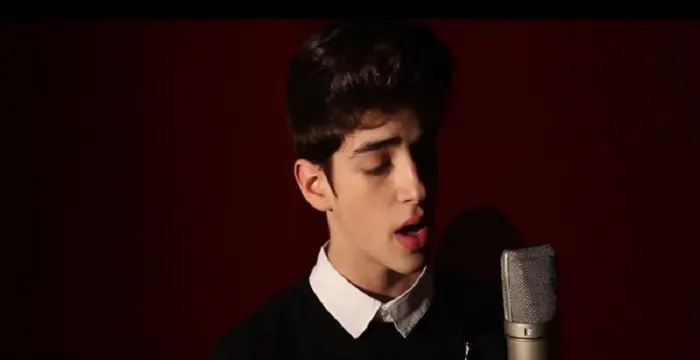 Check out all that you wanted to know about Manu Rios, the famous Spanish TV actor; his birthday, his family and personal life, his girlfriends, fun trivia facts and more.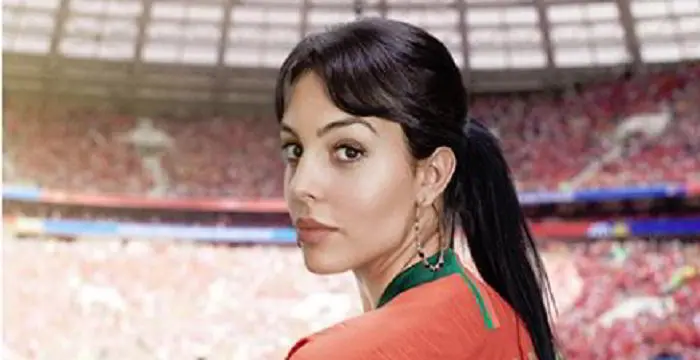 Georgina Rodríguez is a Spanish model who is best known as the partner of Portuguese professional footballer Cristiano Ronaldo. Check out this biography to know about her birthday, childhood, family life, achievements and fun facts about her.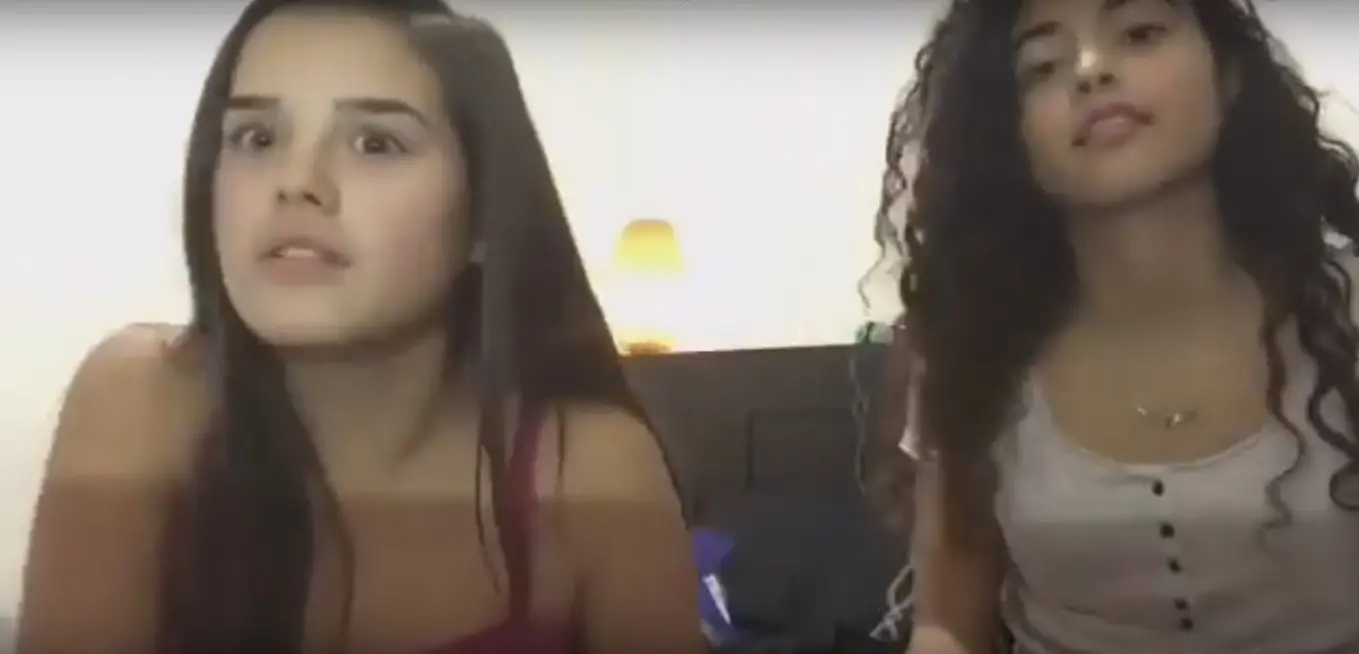 Check out all that you wanted to know about Malu Trevejo, the famous American Musical.ly Star; her birthday, her family and personal life, her boyfriends, fun trivia facts and more.
Al-Zahrawi biography timelines
// 1013

Al-Zahrawi died in 1013 CE after practicing as a physician in Cordoba for about 50 years.

// 1519

The first two volumes were translated into Latin titled 'Liber Theoricae' and the first printed version was published in 1519 in Augsburg, Germany. The volumes categorized and explained over 300 ailments complete with symptoms and treatment techniques.
Al-Zahrawi's FAQ
When was Al-Zahrawi died?

Al-Zahrawi was died at 1013-01-01

Which age was Al-Zahrawi died?

Al-Zahrawi was died at age 77

Where is Al-Zahrawi's birth place?

Al-Zahrawi was born in Medina Azahara, Spain

What is Al-Zahrawi nationalities?

Al-Zahrawi's nationalities is Spanish

What is Al-Zahrawi nick names?

Al-Zahrawi's nickNames is Abulcasis

How famous is Al-Zahrawi?

Al-Zahrawi is famouse as Physician, Surgeon