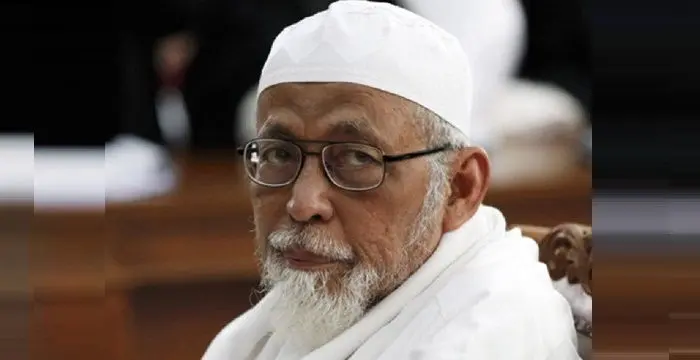 Abu Bakar Bashir - Indonesian Criminals, Timeline and Family
Abu Bakar Bashir's Personal Details
Abu Bakar Bashir is an Indonesian Muslim priest who has been apprehended several times on charges of involvement in terrorist activities
Information
Detail
Birthday
August 17, 1938
Nationality
Indonesian
Famous
Criminals, Cleric, Indonesian Criminals
Siblings
Ahmad Ba'asyir, Salim Ba'asyir
Known as
Abubakar Ba'asyir, Abdus Somad, Ustad Abu
Founder / Co-Founder

Al-Mukmin Islamic school
Jemaah Islamiyah

Birth Place
Jombang Regency
Religion
Islam
Gender
Male
Father
Abud
Mother
Halimah
Sun Sign
Leo
Born in
Jombang Regency
Famous as
Cleric
// Famous Indonesian Criminals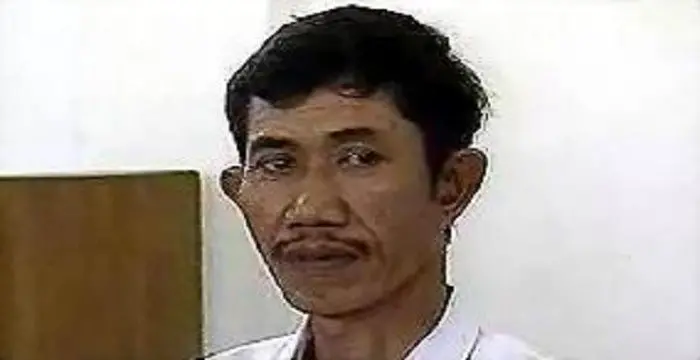 Ahmad Suradji was an Indonesian cattle breeder turned serial killer. Check out this biography to know about his birthday, childhood, family life, crimes and other facts about him.
Abu Bakar Bashir's photo
Who is Abu Bakar Bashir?
Abu Bakar Bashir is an Indonesian Muslim priest and leader of Jamaah Ansharut Tauhid (JAT) and Jemaah Islamiyah, an alleged militant Islamic group. During his early years, he founded the Al Mukmin boarding school. Through the school, Bashir brought forth his rigid stand against secularism and instead promoted Sharia Law. Due to his anti-secularism stance he served a period of exile in Malaysia. Bashir returned with a reaffirmed belief in establishing Sharia Law as the supreme law in Indonesia. He is alleged to have links with Al Qaeda and has expressed his sympathy and support for Osama Bin laden and Saddam Hussein. He has openly claimed America and Israel to be 'true terrorists' and America's CIA behind the terror attacks in Indonesia. Bashir has been apprehended several times for being involved in different series of terrorist activities and bombings in and around Indonesia. He was found guilty of conspiracy behind the 2002 Bali attacks that killed 202 people. Currently, Bashir is serving 15 year sentence after he was convicted of supporting a jihadi training camp.
// Famous Cleric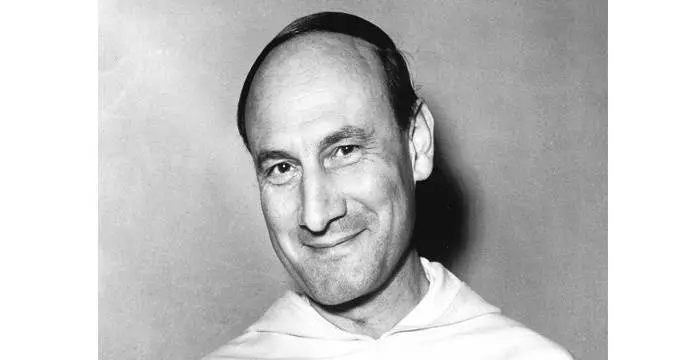 Dominique Pire was a Belgian cleric and educator known for his work in helping refugees in post-World War II Europe. This biography of Dominique Pire provides detailed information about his childhood, life, achievements, works & timeline.
Childhood & Early Life
Abu Bakar Bashir was born on August 17, 1938 in Jombang, East Java to a family of Hadhrami Arab and Javanese descent.
Young Bashir gained his early education from Gontor Islamic boarding school in Ponorogo. Finishing schooling in 1959, he enrolled at Al Irsyad University in Solo, Central Java. He graduated from the same in 1963.
He served as an activist of the Islamic Student Association in Solo and was later elected as the secretary of Al-Irsyad Youth Organization. He was then nominated as the President of Indonesian Islamic Youth Movement and Indonesian Student Dawah Organization.
Later Life
In 1972, he along with his friends founded the Al Mukmin boarding school, in Ngruki, near Solo, Central Java.
At the time of initiation, the activity of Al Mukmin was limited to religious discussion after mid-day prayer. The increasing demand led it to become a Madrasah or Islamic School and later Pesantren or Islamic boarding school.
Bashir was accused and arrested for actively supporting Sharia and promoting an Islamic State. He was accused of inciting people to reject the Indonesian national philosophy Pancasila which promotes religious pluralism. He was also charged of refusing to acknowledge Indonesia as a secular state.
For his rigid stand against secularism, Bashir was imprisoned without any trial in 1978. He was held under imprisonment until 1982. Right after his release, he was yet again convicted. He was linked to the bomb attack on Buddhist monument Borobudur in 1985. Evading detention, he fled to Malaysia.
Bashir's period of exile was somewhat long, until President Suharto's stint ended in 1998. During this time, he commenced religious teachings in both Malaysia and Singapore, based on Quran and Hadith. He was alleged of developing a close relationship with Jemaah Islamiyah, an alleged militant Islamic group that had close ties with Al Qaeda and Taliban.
Upon returning to Indonesia in 1999, he became a priest and once again called for Sharia Law. During this time, he became the godfather of Jemaah Islamiyah.
He founded and served as a significant member of the group Majelis Mujahidin Indonesia (MMI), a new Islamic organization which aimed at enforcing Islamic Law in Indonesia.
In 2002, the US State Department translator Burks made efforts to take Bashir in charge by insisting President Megawati to secretly hand-over him in a meeting at Megawati's home. However, the latter refused the same.
In 2003, he was formally charged of treason, immigration violations, and providing false documents and statements to the Indonesian police regarding the bombings against Christian churches, which killed 18 people on Christmas Eve in 2000. Found guilty on immigration violation, he was sentenced to three years but was released after 20 months due to his good behavior in the prison.
He was yet again arrested on October 15, 2004 accused of being involved in the bomb attack on Marriott Hotel in Jakarta in August 2003. Additionally, his involvement in the 2002 Bali bombing that resulted in the death of 202 people was suspected.
In March 2005, he was found guilty of conspiracy behind the 2002 Bali bombings. Resultantly, he was sentenced to two and a half years imprisonment
His period of imprisonment was cut short by 4 months and 15 days by Indonesian government on its Independence Day. Following this, he was released on June 14, 2006. His release was well timed as he published a commemorative book around the same period.
Upon his release, he returned to his boarding school where he served as the spiritual leader. He once again commenced his plans of imposing Sharia Law in Indonesia and even called upon Australian Prime Minister John Howard to convert to Islam else face the wrath of God.
Over the years, he has expressed his sympathy for Osama Bin laden and Saddam Hussein and has been quoted supporting Laden in the latter's 'true struggle to uphold Islam'. He instead claimed that America and Israel were 'true terrorists' and the 9/11 bombing were a false attack by America and Israel as an excuse to attack Muslims in Afghanistan and Iraq.
In 2006, he publically criticized United Nations for listing him as a terrorist in their list of international terrorists.
In 2008, he announced his intention to start a new Islamic group in Indonesia, JAT or Jamaah Ansharut Tauhid. The launch was made to coincide with the Indonesian government's preparation of execution of three Bali bombers. Over the years, JAT has been responsible for multiple coordinated attacks against innocent civilians, police and military personnel in Indonesia.
Bashir openly claimed CIA (Central Intelligence Agency) and Israel to be behind the attacks of 2002. He alleged that the CIA officials replaced the bombs by micro-nuclear weapons. He even argued stating that world peace can only be ensured if US stops fighting Islam and instead agrees to be governed by Islam.
In 2010, he was charged of being involved in plans of terror and military training in Aceh by the Indonesian police. In June 2011, he was convicted of supporting a jihadi training camp following a four-month trial. He has been sentenced to 15 years in prison
Personal Life & Legacy
Not much is known about his personal life other than the fact that he has three children, two sons, Abdul Roshid Ridyo Ba'asyir and Abdul Rahim Ba'asyir, and a daughter, Zulfur.
// Famous Criminals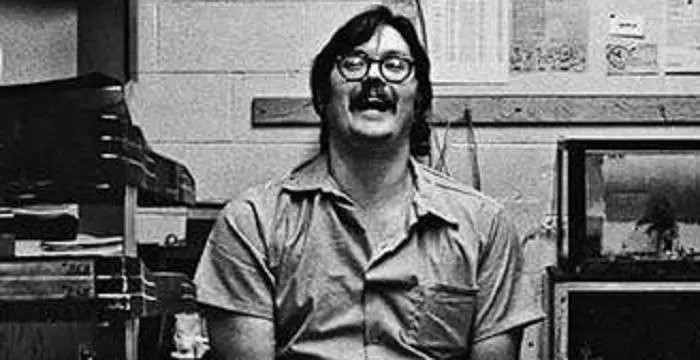 Edmund Kemper is a convicted serial killer from America who murdered ten people. Check out this biography to know about his childhood, life, crimes and other facts about him.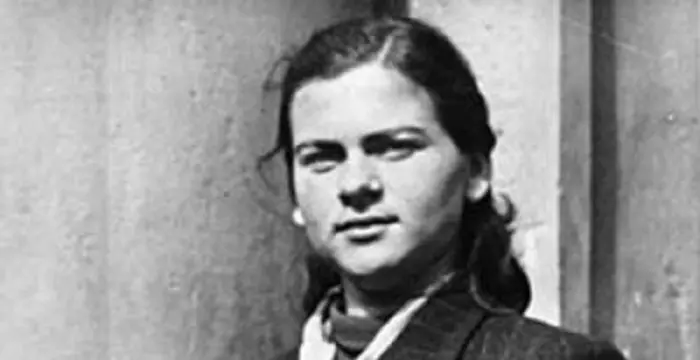 Irma Grese was a notorious German Nazi concentration camp guard during the Second World War. This biography profiles her childhood, life, horrifying acts, death and other facts.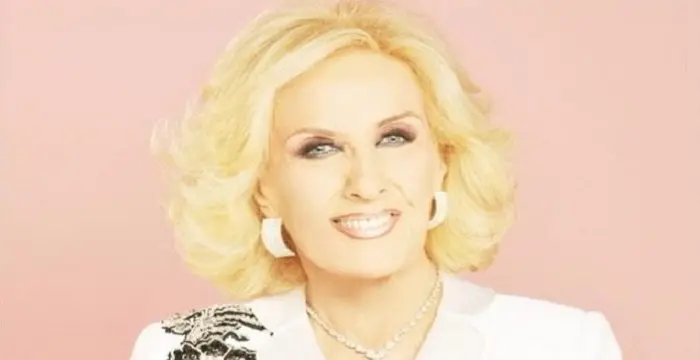 Mirtha Jung is the ex-wife of former drug smuggler George Jung. Check out this biography to know about her childhood, family, personal life, crimes, etc.
Abu Bakar Bashir biography timelines
// 17th Aug 1938

Abu Bakar Bashir was born on August 17, 1938 in Jombang, East Java to a family of Hadhrami Arab and Javanese descent.

// 1959 To 1963

Young Bashir gained his early education from Gontor Islamic boarding school in Ponorogo. Finishing schooling in 1959, he enrolled at Al Irsyad University in Solo, Central Java. He graduated from the same in 1963.

// 1972

In 1972, he along with his friends founded the Al Mukmin boarding school, in Ngruki, near Solo, Central Java.

// 1978 To 1982

For his rigid stand against secularism, Bashir was imprisoned without any trial in 1978. He was held under imprisonment until 1982. Right after his release, he was yet again convicted. He was linked to the bomb attack on Buddhist monument Borobudur in 1985. Evading detention, he fled to Malaysia.

// 1998

Bashir's period of exile was somewhat long, until President Suharto's stint ended in 1998. During this time, he commenced religious teachings in both Malaysia and Singapore, based on Quran and Hadith. He was alleged of developing a close relationship with Jemaah Islamiyah, an alleged militant Islamic group that had close ties with Al Qaeda and Taliban.

// 1999

Upon returning to Indonesia in 1999, he became a priest and once again called for Sharia Law. During this time, he became the godfather of Jemaah Islamiyah.

// 2000 To 2003

In 2003, he was formally charged of treason, immigration violations, and providing false documents and statements to the Indonesian police regarding the bombings against Christian churches, which killed 18 people on Christmas Eve in 2000. Found guilty on immigration violation, he was sentenced to three years but was released after 20 months due to his good behavior in the prison.

// 2002

In 2002, the US State Department translator Burks made efforts to take Bashir in charge by insisting President Megawati to secretly hand-over him in a meeting at Megawati's home. However, the latter refused the same.

// 2002 To 2004

He was yet again arrested on October 15, 2004 accused of being involved in the bomb attack on Marriott Hotel in Jakarta in August 2003. Additionally, his involvement in the 2002 Bali bombing that resulted in the death of 202 people was suspected.

// 2002

Bashir openly claimed CIA (Central Intelligence Agency) and Israel to be behind the attacks of 2002. He alleged that the CIA officials replaced the bombs by micro-nuclear weapons. He even argued stating that world peace can only be ensured if US stops fighting Islam and instead agrees to be governed by Islam.

// Mar 2002 To Mar 2005

In March 2005, he was found guilty of conspiracy behind the 2002 Bali bombings. Resultantly, he was sentenced to two and a half years imprisonment

// 2006

In 2006, he publically criticized United Nations for listing him as a terrorist in their list of international terrorists.

// 14th Jun 2006

His period of imprisonment was cut short by 4 months and 15 days by Indonesian government on its Independence Day. Following this, he was released on June 14, 2006. His release was well timed as he published a commemorative book around the same period.

// 2008

In 2008, he announced his intention to start a new Islamic group in Indonesia, JAT or Jamaah Ansharut Tauhid. The launch was made to coincide with the Indonesian government's preparation of execution of three Bali bombers. Over the years, JAT has been responsible for multiple coordinated attacks against innocent civilians, police and military personnel in Indonesia.

// 2010 To Jun 2011

In 2010, he was charged of being involved in plans of terror and military training in Aceh by the Indonesian police. In June 2011, he was convicted of supporting a jihadi training camp following a four-month trial. He has been sentenced to 15 years in prison
// Famous Leo Celebrities peoples
Abu Bakar Bashir's FAQ
What is Abu Bakar Bashir birthday?

Abu Bakar Bashir was born at 1938-08-17

Where is Abu Bakar Bashir's birth place?

Abu Bakar Bashir was born in Jombang Regency

What is Abu Bakar Bashir nationalities?

Abu Bakar Bashir's nationalities is Indonesian

Who is Abu Bakar Bashir siblings?

Abu Bakar Bashir's siblings is Ahmad Ba'asyir, Salim Ba'asyir

Which company or organization was founded by Abu Bakar Bashir?

Abu Bakar Bashir was the founder/co-founder of Al-Mukmin Islamic school, Jemaah Islamiyah

What is Abu Bakar Bashir's religion?

Abu Bakar Bashir's religion is Islam

Who is Abu Bakar Bashir's father?

Abu Bakar Bashir's father is Abud

Who is Abu Bakar Bashir's mother?

Abu Bakar Bashir's mother is Halimah

What is Abu Bakar Bashir's sun sign?

Abu Bakar Bashir is Leo

How famous is Abu Bakar Bashir?

Abu Bakar Bashir is famouse as Cleric