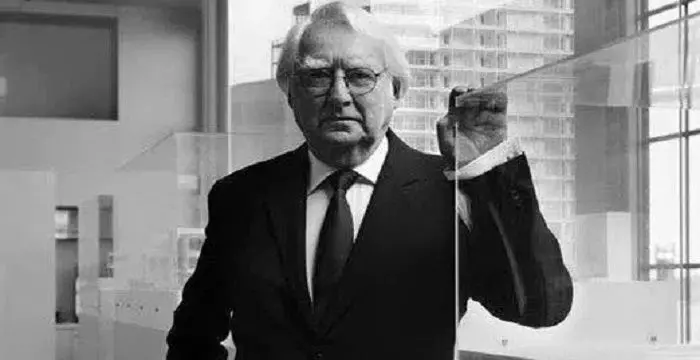 Richard Meier - Abstract Artist, Family and Life
Richard Meier's Personal Details
Richard Alan Meier is an American architect and abstract artist
Information
Detail
Birthday
October 12, 1934
Nationality
American
Famous
Cornell University, Architects, Abstract Artist
Spouses
Katherine Gormley
Childrens
Ana Meier, Joseph Meier
Universities

Cornell University
1957 - Cornell University

Notable Alumnis
Birth Place
Newark, New Jersey, U.S.
Gender
Male
Father
Jerome Meier
Mother
Carolyn Kaltenbache
Net Worth
$11.8 Million as of Aug 19,2015
Sun Sign
Libra
Born in
Newark, New Jersey, U.S.
Famous as
Architect & Abstract Artist
Richard Meier's photo
Who is Richard Meier?
Richard Alan Meier is an American architect whose work of architecture is noted for its geometric patterns, rich spatial exposures with emphasis on light and a dominance of the use of white colour that gives the structures a pristine look. His works exemplify his variations and refinements on the principles of classic modernist architecture. The white sculptural pieces that he created initiated a new language of designs in the1980s. He is the preeminent figure of the 'New York Five', a group of five architects of New York City that include Charles Gwathmey, John Hejduk, Peter Eisenman and Michael Graves. One of his earlier works that received critical acclaim was the 'Smith House' in Darien, Connecticut and later he drew attention for his spectacular work of 'Douglas House'. His successful endeavours in building private residences earned him several commissions like the 'the Museum of Decorative Arts' in Frankfurt, Germany; the 'Museum of Contemporary Art' in Barcelona, Spain; 'Atheneum' in New Harmony, Indiana, US and 'Getty Center' in Los Angeles, California. He has received several awards from various architectural associations including many from the 'American Institutes of Architects' (AIA).
// Famous Cornell University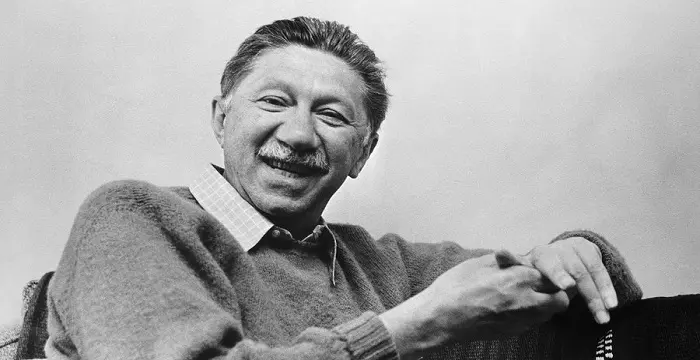 Abraham Maslow was a humanistic psychologist best known for his theory of self-actualization. This biography of Abraham Maslow provides detailed information about his childhood, life, achievements, works & timeline.
Best known for his album 'Sports', Huey Lewis is the lead singer, musician and lyricist for the band 'Huey Lewis and the News'. Check out this biography to get detailed information on his life.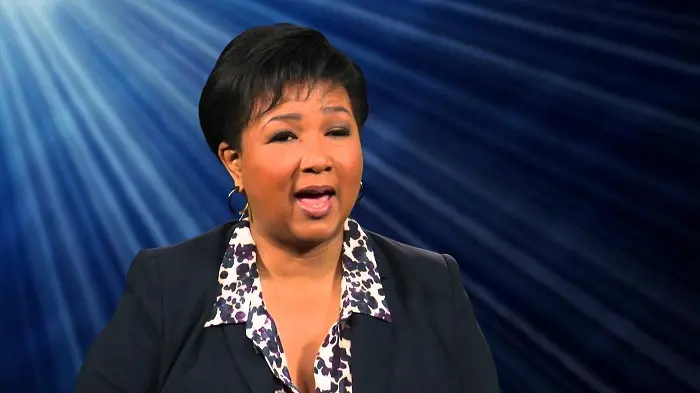 Mae Carol Jemison is a famous American astronaut who became the first African American astronaut to travel to space. To know more about her childhood, career, profile and timeline read on
Childhood & Early Life
He was born on October 12, 1934 in Newark, New Jersey, in a Jewish family to Jerome Meier and Carolyn Kaltenbacher as the eldest of their three sons.
Architect and theorist Peter Eisenman is his second cousin who is also a member of the 'New York Five'.
He was raised in nearby suburban township of Maplewood where he studied at the 'Columbia High School'.
In 1957 he completed his 'Bachelor in Architecture' from 'Cornell University' in Ithaca, New York and thereafter toured many countries including Germany, Italy, France, Greece, Denmark and Israel in pursuit of developing network with fellow architects.
Career
In 1959, while touring Europe, he tried to get a job in the office of his early inspiration Le Corbusier, the renowned Swiss-French architect, and also met Corbusier in Paris, but since Corbusier would not hire any American, he was rejected.
He returned to New York and joined Skidmore, Owings and Merrill in 1959, where he worked for a while. Thereafter he worked for three years with Marcel Breuer, a 'Bauhaus' educated modernist architect who was a protégé and ex-partner of Walter Gropius.
While he worked as an architect during the day time, at night he used to delve into abstract expressionist paintings. He also shared a studio with painter Frank Stella, one of his close friends. However later he had to dedicate more time to architecture and could occasionally work on collages.
In 1963, he set up his own office in New York. He also started teaching at 'Cooper Union', which he continued till 1973. He also remained a visiting critic at many institutions.
Two of his earlier works that got him critical acclaim and significant attention are the 'Smith House' (1965–67) in Darien, Connecticut and 'Douglas House' in Harbor Springs, Michigan (1971-73). While the former is first white building, the latter is a quintessential illustration of his style of work.
His interactions with the 'Conference of Architects for the Study of the Environment' (CASE) group that included discussions of each other's works resulted in a book, 'Five Architects' in 1972. It included works of Michael Graves, Peter Eisenman, Charles Gwathmey, Richard Meier and John Hejduk. Later that year, he was recognised as a member of the modernist architects group, 'New York Five' that included the same set of architects.
Apart from designs of several residences his early works such as 'The Atheneum' (1979) in New Harmony, Indiana; the 'High Museum of Art' (1983) in Atlanta, Georgia and 'Museum für angewandte Kunst' (1985) in Frankfurt, Germany also fetched him much recognition.
As he gained more popularity, he started receiving a number of commissions over the years. These include museums, city halls, educational buildings, hotels, libraries, cultural facilities, private residences, industrial research complexes and government offices.
'Richard Meier & Partners' is a renowned brand today in the field of architecture and has successfully executed several commissions from both private as well as public sectors for over five decades. The partners of the firm headed by Richard Meier include James R. Crawford, Dukho Yeon, Michael Palladino, Vivian Lee, Reynolds Logan and Bernhard Karpf. It has offices in New York and Los Angeles.
Some of his notable works during the 90s are 'Barcelona Museum of Contemporary Art' (1995) in Spain; 'City Hall and Central Library' (1995) in The Hague, Netherlands; 'Paley Center for Media' (1996) in Beverly Hills, California; 'Getty Center (1997) in Los Angeles, California and 'White Plaza' (1998) in Basel, Switzerland.
In 1992, the government of France bestowed upon him the honour of 'Commander of Arts and Letters'.
He continued to execute remarkable architectural designs in the 21st century that saw him deliver some of his excellent works. These include the 'West Village' (2002) in Manhattan; Jubilee Church (2003) in Rome, Italy; 'City Tower' (2004-07) in Prague, Czech Republic; 'San Jose City Hall' (2004-07) in San Jose, California and 'Weill Hall' (2008) in Ithaca, New York among several others.
Some of the current projects he is involved are a hotel complex in Jesolo, Italy; residential projects in Bodrum, Turkey; two residential towers in Tokyo, Japan; a residential tower in Tel Aviv, Israel; Offices in Rio de Janeiro, Brazil and a resort in South Korea.
He is member of 'Board of Trustees' of several institutes and organisations including 'Cooper-Hewitt Museum', the 'American Academy of Arts and Letters' and the 'American Academy' in Rome.
He is among 'Board of Directors' of many prestigious art and architectural academies and institutes. These include 'American Academy of Arts & Sciences', 'American Academy and Institute of Arts and Letters', 'International Institute of Architects', 'Cornell University Alumni Council', 'French Academy of Architecture' and 'Belgian Royal Academy of Art'.
He is recipient of many honorary degrees that include institutes and universities such as the 'Pratt Institute', 'North Carolina State University ', 'University of Naples', 'University of Bucharest' and 'The New School for Social Research'.
Meier is a Fellow of the 'American Institute of Architects' and Honorary Fellow of the 'Royal Institute of British Architects', the 'Bund Deutscher Achitekten' and the 'Royal Incorporation of Scottish Architects'.
Major Works
His major work remains the 'Getty Center' in Los Angeles in which he was involved for over a decade from 1985 to 1997. The multi-purpose compound consists of six main buildings including 'Getty Center for the History of Art and the Humanities', 'Getty Conservation Institute', public galleries and private study rooms. The project gave him scope to delve into the contrasting private and public spheres simultaneously, keeping a balance between the two.
The effects of lights were best explored by him at the 'Getty Centre', which has been constructed with honey-coloured travertine and is positioned in the hills of Los Angeles. The designs of the compound reflect inclination towards Classical architecture. Today it has become one of the most popular tourist spots in Los Angeles.
Awards & Achievements
His outstanding body of work earned him Gold Medal from the 'Royal Institute of British Architects' and also from the 'American Institute of Architects'.
He also received the 'Praemium Imperiale' from the 'Japan Art Association'.
He received Pritzker Prize in 1984.
In 2013, he was awarded the A+ Lifetime Achievement Award
In 2010, Cornell established a new professorship named for Meier.
Personal Life & Legacy
Richard Meier got married to architect Katherine Gormley but the couple got divorced later.
The couple had two children together - Ana Meier and Joseph Meier.
// Famous Architects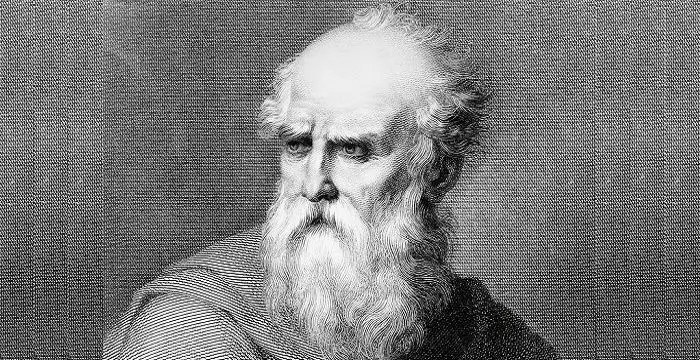 Vitruvius was a Roman architect, author, and military engineer during the 1st century BC. Check out this biography to know about his childhood, family life, achievements and fun facts about his life.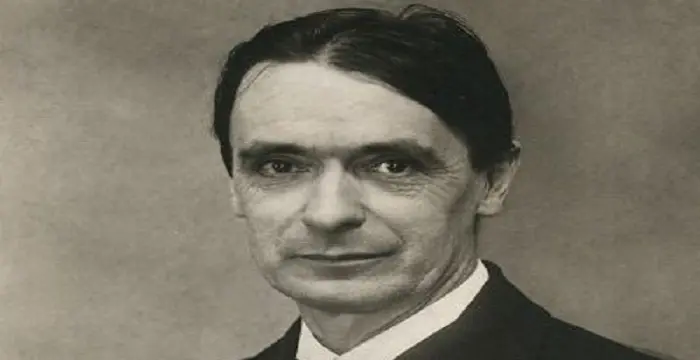 Rudolf Steiner introduced groundbreaking ideas in realms of spirituality, art, education and agriculture. Check out this biography to know about his childhood, family life, achievements and other facts related to his life.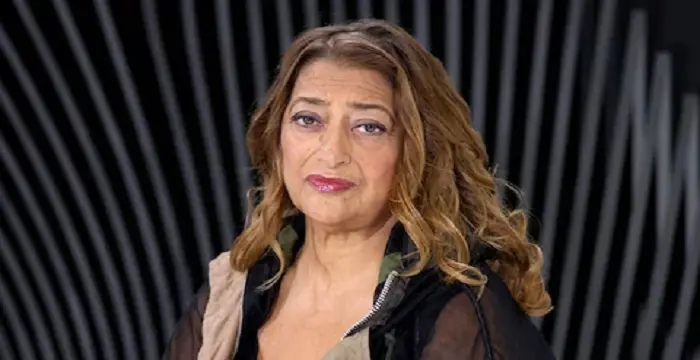 The famous Iraqi-British architect Zaha Hadid is known for her designs of the 'Rosenthal Center for Contemporary Art' and 'Heydar Aliyev Center'. To know more about her childhood, profile, career and timeline read on.
Richard Meier's awards
Year
Name
Award

Other

0
Pritzker Prize (1984)
0
AIA Gold Medal (1997)
Richard Meier biography timelines
// 12th Oct 1934

He was born on October 12, 1934 in Newark, New Jersey, in a Jewish family to Jerome Meier and Carolyn Kaltenbacher as the eldest of their three sons.

// 1957

In 1957 he completed his 'Bachelor in Architecture' from 'Cornell University' in Ithaca, New York and thereafter toured many countries including Germany, Italy, France, Greece, Denmark and Israel in pursuit of developing network with fellow architects.

// 1959

In 1959, while touring Europe, he tried to get a job in the office of his early inspiration Le Corbusier, the renowned Swiss-French architect, and also met Corbusier in Paris, but since Corbusier would not hire any American, he was rejected.

// 1959

He returned to New York and joined Skidmore, Owings and Merrill in 1959, where he worked for a while. Thereafter he worked for three years with Marcel Breuer, a 'Bauhaus' educated modernist architect who was a protégé and ex-partner of Walter Gropius.

// 1963 To 1973

In 1963, he set up his own office in New York. He also started teaching at 'Cooper Union', which he continued till 1973. He also remained a visiting critic at many institutions.

// 1965 To 1971

Two of his earlier works that got him critical acclaim and significant attention are the 'Smith House' (1965–67) in Darien, Connecticut and 'Douglas House' in Harbor Springs, Michigan (1971-73). While the former is first white building, the latter is a quintessential illustration of his style of work.

// 1972

His interactions with the 'Conference of Architects for the Study of the Environment' (CASE) group that included discussions of each other's works resulted in a book, 'Five Architects' in 1972. It included works of Michael Graves, Peter Eisenman, Charles Gwathmey, Richard Meier and John Hejduk. Later that year, he was recognised as a member of the modernist architects group, 'New York Five' that included the same set of architects.

// 1984

He received Pritzker Prize in 1984.

// 1985 To 1997

His major work remains the 'Getty Center' in Los Angeles in which he was involved for over a decade from 1985 to 1997. The multi-purpose compound consists of six main buildings including 'Getty Center for the History of Art and the Humanities', 'Getty Conservation Institute', public galleries and private study rooms. The project gave him scope to delve into the contrasting private and public spheres simultaneously, keeping a balance between the two.

// 1992

In 1992, the government of France bestowed upon him the honour of 'Commander of Arts and Letters'.

// 2010

In 2010, Cornell established a new professorship named for Meier.

// 2013

In 2013, he was awarded the A+ Lifetime Achievement Award
// Famous Libra Celebrities peoples
Richard Meier's FAQ
What is Richard Meier birthday?

Richard Meier was born at 1934-10-12

Where is Richard Meier's birth place?

Richard Meier was born in Newark, New Jersey, U.S.

What is Richard Meier nationalities?

Richard Meier's nationalities is American

Who is Richard Meier spouses?

Richard Meier's spouses is Katherine Gormley

Who is Richard Meier childrens?

Richard Meier's childrens is Ana Meier, Joseph Meier

What was Richard Meier universities?

Richard Meier studied at Cornell University, 1957 - Cornell University

What was Richard Meier notable alumnis?

Richard Meier's notable alumnis is Cornell University

Who is Richard Meier's father?

Richard Meier's father is Jerome Meier

Who is Richard Meier's mother?

Richard Meier's mother is Carolyn Kaltenbache

What is Richard Meier's sun sign?

Richard Meier is Libra

How famous is Richard Meier?

Richard Meier is famouse as Architect & Abstract Artist