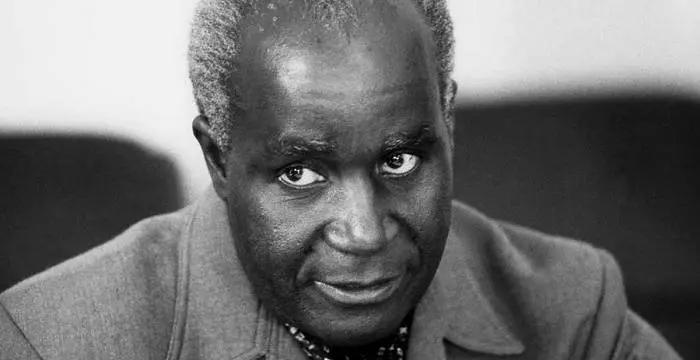 Kenneth Kaunda - Teacher, Birthday and Childhood
Kenneth Kaunda's Personal Details
Kenneth Kaunda is a Zambian revolutionary and politician who served as the first president of the country
| Information | Detail |
| --- | --- |
| Birthday | April 28, 1924 |
| Nationality | Zambian |
| Famous | Leaders, Political Leaders, Revolutionaries, Presidents, Teacher |
| Spouses | Betty Kaunda |
| Known as | KK, Kenneth David Kaunda, Kenneth David Buchizya Kaunda |
| Childrens | Tilyenji Kaunda, Wezi Kaunda |
| Universities | |
| Founder / Co-Founder | United National Independence Party |
| Birth Place | Chinsali |
| Religion | Presbyterianism |
| Gender | Male |
| Father | Reverend David Kaunda |
| Mother | Helen Kaunda |
| Sun Sign | Taurus |
| Born in | Chinsali |
| Famous as | Teacher |
// Famous Teacher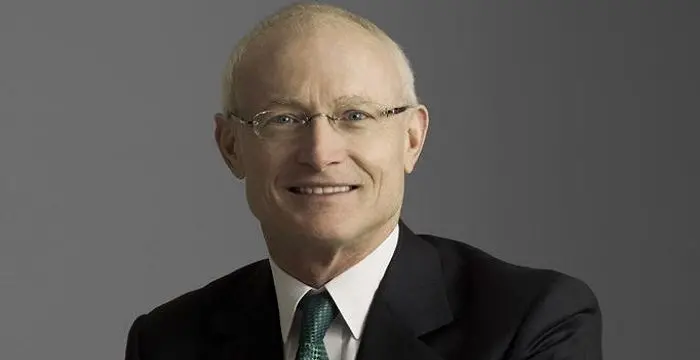 Michael Porter is an economist, researcher, author, advisor, speaker and teacher. This biography profiles his childhood, career, academic contribution, works, life, achievements and timeline.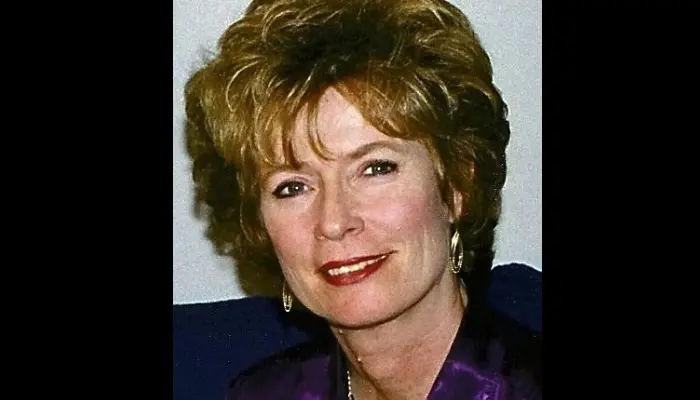 Linda Lee Cadwell is the widow of the famous martial arts master and action superstar Bruce Lee. This biography profiles her childhood, family, achievements and other facts.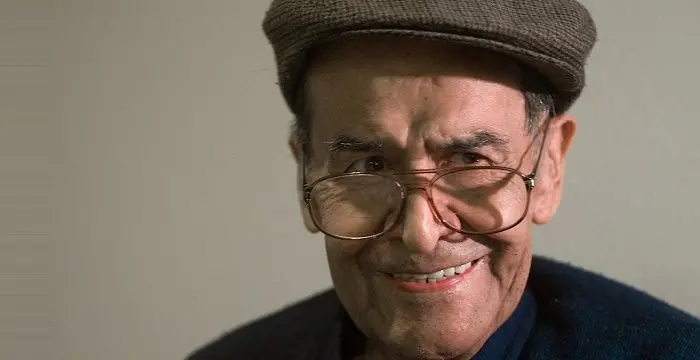 Jaime Escalante was a celebrated Bolivian teacher and one of the most famous educators in America during 1980s and 1990s. This biography of Jaime Escalante provides detailed information about his childhood, life, achievements, works & timeline.
Kenneth Kaunda's photo
Who is Kenneth Kaunda?
Kenneth Kaunda served as the first President of independent Zambia (1964-1991). He played a leading role in Zambia's independence movement. During his presidency, Kaunda (nicknamed KK), often served as a buffer between the states in southern Africa that were predominately white and the independent states in the north that were predominately black. In an effort to move the territory towards independence from the British rule, he made a bold move by breaking away from the African National Congress. After his departure, he founded the Zambian African National Congress. The ZANC's mission was to promote the rights of black people, but after the upsurge of civil disobedience, the party was banned. After his departure from the African National Congress and banning of the ZANC, Kaunda went on to become the head of the United National Independence Party. A charismatic-leader, Kaunda, as President of Zambia, was initially revered by the citizens, but overtime, these very citizens became disenchanted by his policies. After serving as president for more than two decades, he voluntarily stepped down from office after pressure to implement multiparty politics.
// Famous Presidents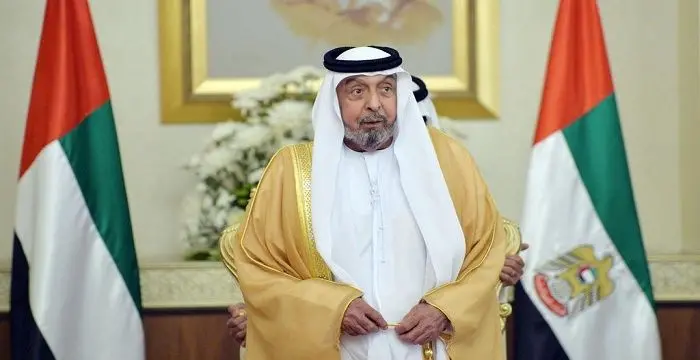 Sheikh Khalifa bin Zayed Al Nahyan is the current President of the United Arab Emirates (UAE). Check out this biography to know about his birthday, childhood, family life, achievements and fun facts about him.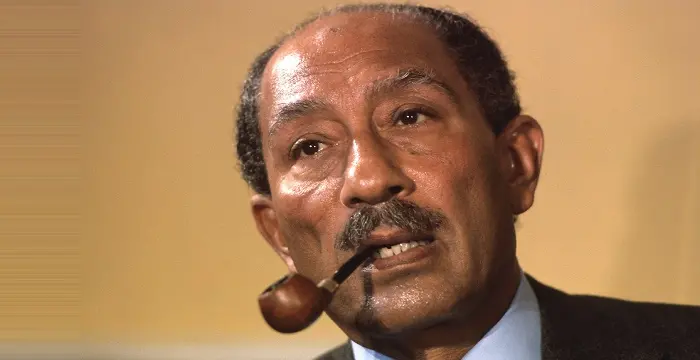 Anwar Sadat was the third President of Egypt and has been awarded the Nobel Prize for his peace initiatives. To know more about his childhood, career, profile and timeline read on the following biography.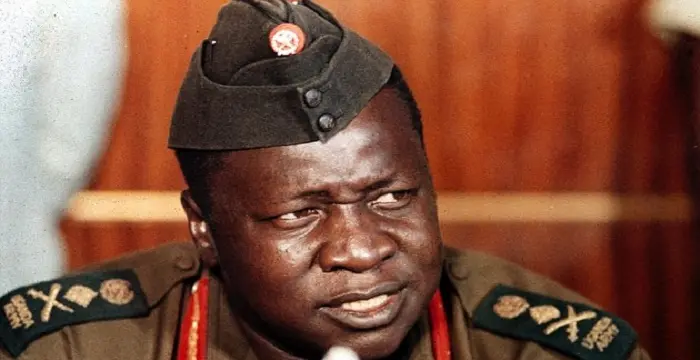 A Ugandan dictator, Idi Amin is remembered for his brutal regime and crime against humanity. Check this biography to know in details about his life, childhood, profile and timeline.
Childhood & Early Life
Kenneth David Kaunda was born on April 28, 1924 at Lubwa Mission in Chinsali, Northern Rhodesia (now Zambia). He is the youngest of eight children. His father was a teacher and a minister and his mother was the first African woman to teach in colonial Zambia.
He attended the Munali Training Centre from 1941-1943. The training center was located in Lusaka.
After completion of his studies at the Training Centre, he went on to teach at the Upper Primary School in Lubwa in 1943. He was also the headmaster at the school from 1944 to 1947.
After he left the school in Lubwa, he founded the farmers' cooperative in a copper mining area. He also became a mine welfare officer in 1948.
He couldn't stay away from teaching though and from 1948-1949 he served as the headmaster at Mufulira Upper School.
Career
Kaunda helped establish the African National Congress (ANC), the first key anti-colonial establishment organization in Northern Rhodesia. He served under ANC president Harry Nkumbula, from 1953-1958 as the group's secretary general.
In 1958, he became disenchanted with Nkumbula's policies and left the African National Congress to establish the Zambia African National Union. His party was banned in 1959 after upsurge in civil disobedience. This resulted in Kaunda spending nine months in jail.
After he was released in 1960, he became the president of the new United National Independence Party (UNIP). Two years later, he was elected to the Legislative Council.
In 1960, he visited Martin Luther King Jr. in Atlanta, Georgia. Inspired by Martin Luther King, Jr., he went on to establish a civil disobedience campaign, known as the Cha-cha-cha campaign. The participants in this campaign engaged in arson and blocking major roadways.
In October 1964, Zambia won its independence and Kaunda became the first president.
His charisma and intolerance for dissent helped him to remain in power but slowly and gradually, it turned out to be his downfall.
In 1991, under pressure to create multiparty politics, he stepped down from the presidency. Movement for Multiparty Democracy won the election with Frederick Chiluba as president.
He retired from politics after being accused of being involved in a failed coup attempt in 1997.
Major Works
To improve the education levels in his country, Kaunda implemented a policy that provided children with free school supplies such as pens, pencils and exercise books. Children were given these supplies regardless of their parents' financial situation.
In 1966, the University of Zambia was opened and Kaunda appointed its Chancellor. He was also invited (and accepted) to officiate the first graduation ceremony in 1969.
In 1968, he introduced the Mulungushi Reforms, in which he planned to acquire major shares in foreign-owned firms in order to boost the economy. He managed to acquire shares in the Anglo American Corporation and the Rhodesia Selection Trust, consolidated the two companies, and called the new company Nchanga Consolidated Copper Mines (NCCM).
In 1983, NCCM and Roan Consolidated Mines merged and became the Zambia Consolidated Copper Mines Ltd (ZCCM).
In 1964, during the Lumpa Crisis, Kaunda banned the Lumpa Church, creating animosity among the church and the UNIP. Kaunda was never able to fully mitigate the animosity.
After his retirement from politics, Kaunda has worked towards fighting HIV/AIDS.
Awards & Achievements
He was 'African President-in-Residence' at the African Presidential Archives and Research Center, Boston University, from 2002 to 2004.
He received the National Heritage Council, Ubuntu Award, 2007
He was recognized as a Roving Ambassador by President Michael Sata
Personal Life & Legacy
In 1946, he married Beatrice Kaweche Banda who bore eight children. They remained married until her death in 2012.
An avid ballroom Dancer, he's been spotted in the audience of Dancing with the Stars.
Trivia
In the 1980s, one of this former Zambian President's children died from HIV/AIDS.
President Chiluba attempted to deport Kaunda on the grounds that he was not Zambian, but a Malawian.
In 1999, he was declared stateless by the Ndola High Court. He challenged this decision and in 2000 was declared a Zambian citizen.
He was one of the speakers providing eulogies at Nelson Mandela's funeral. When he went over the allotted time, organizers tried to get him to step away from the podium. But, being his charming self, he had the crowd laughing when he said that the organizers were "trying to control an old man who fought the Boers"
// Famous Political Leaders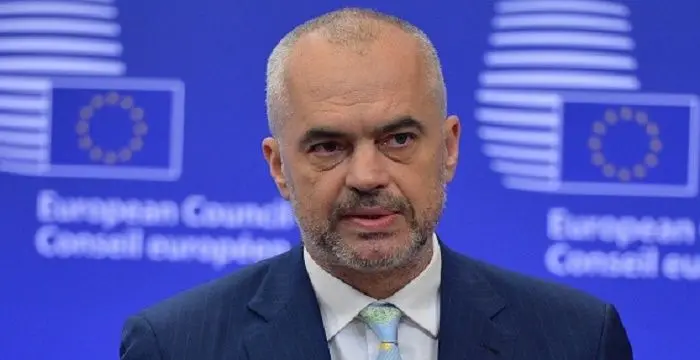 Edi Rama is the current Prime Minister of Albania. Check out this biography to know about his childhood, life, achievements, works & timeline.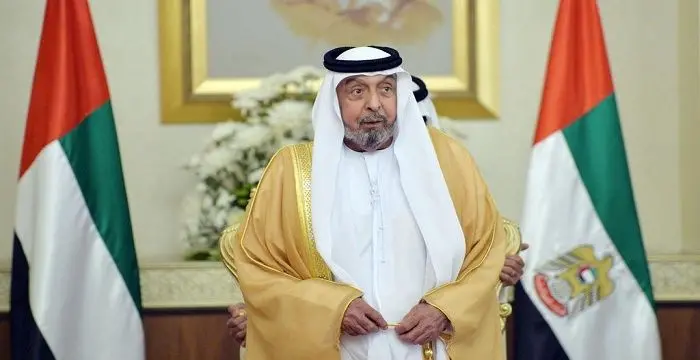 Sheikh Khalifa bin Zayed Al Nahyan is the current President of the United Arab Emirates (UAE). Check out this biography to know about his birthday, childhood, family life, achievements and fun facts about him.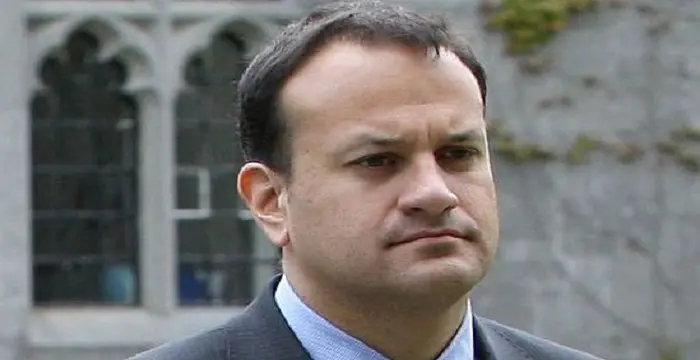 Cam Leo Varadkar is the current Taoiseach—the Prime Minister—of the Republic of Ireland. Check out this biography to know about his childhood, family life, achievements and other facts about his life.
Kenneth Kaunda biography timelines
// 28th Apr 1924

Kenneth David Kaunda was born on April 28, 1924 at Lubwa Mission in Chinsali, Northern Rhodesia (now Zambia). He is the youngest of eight children. His father was a teacher and a minister and his mother was the first African woman to teach in colonial Zambia.

// 1941 To 1943

He attended the Munali Training Centre from 1941-1943. The training center was located in Lusaka.

// 1946 To 2012

In 1946, he married Beatrice Kaweche Banda who bore eight children. They remained married until her death in 2012.

// 1948

After he left the school in Lubwa, he founded the farmers' cooperative in a copper mining area. He also became a mine welfare officer in 1948.

// 1948 To 1949

He couldn't stay away from teaching though and from 1948-1949 he served as the headmaster at Mufulira Upper School.

// 1953 To 1958

Kaunda helped establish the African National Congress (ANC), the first key anti-colonial establishment organization in Northern Rhodesia. He served under ANC president Harry Nkumbula, from 1953-1958 as the group's secretary general.

// 1958 To 1959

In 1958, he became disenchanted with Nkumbula's policies and left the African National Congress to establish the Zambia African National Union. His party was banned in 1959 after upsurge in civil disobedience. This resulted in Kaunda spending nine months in jail.

// 1960

After he was released in 1960, he became the president of the new United National Independence Party (UNIP). Two years later, he was elected to the Legislative Council.

// 1960

In 1960, he visited Martin Luther King Jr. in Atlanta, Georgia. Inspired by Martin Luther King, Jr., he went on to establish a civil disobedience campaign, known as the Cha-cha-cha campaign. The participants in this campaign engaged in arson and blocking major roadways.

// 1964

In 1964, during the Lumpa Crisis, Kaunda banned the Lumpa Church, creating animosity among the church and the UNIP. Kaunda was never able to fully mitigate the animosity.

// Oct 1964

In October 1964, Zambia won its independence and Kaunda became the first president.

// 1966 To 1969

In 1966, the University of Zambia was opened and Kaunda appointed its Chancellor. He was also invited (and accepted) to officiate the first graduation ceremony in 1969.

// 1968

In 1968, he introduced the Mulungushi Reforms, in which he planned to acquire major shares in foreign-owned firms in order to boost the economy. He managed to acquire shares in the Anglo American Corporation and the Rhodesia Selection Trust, consolidated the two companies, and called the new company Nchanga Consolidated Copper Mines (NCCM).

// 1983

In 1983, NCCM and Roan Consolidated Mines merged and became the Zambia Consolidated Copper Mines Ltd (ZCCM).

// 1991

In 1991, under pressure to create multiparty politics, he stepped down from the presidency. Movement for Multiparty Democracy won the election with Frederick Chiluba as president.

// 1997

He retired from politics after being accused of being involved in a failed coup attempt in 1997.

// 1999 To 2000

In 1999, he was declared stateless by the Ndola High Court. He challenged this decision and in 2000 was declared a Zambian citizen.

// 2002 To 2004

He was 'African President-in-Residence' at the African Presidential Archives and Research Center, Boston University, from 2002 to 2004.

// 2007

He received the National Heritage Council, Ubuntu Award, 2007
// Famous Revolutionaries
Kenneth Kaunda's FAQ
What is Kenneth Kaunda birthday?

Kenneth Kaunda was born at 1924-04-28

Where is Kenneth Kaunda's birth place?

Kenneth Kaunda was born in Chinsali

What is Kenneth Kaunda nationalities?

Kenneth Kaunda's nationalities is Zambian

Who is Kenneth Kaunda spouses?

Kenneth Kaunda's spouses is Betty Kaunda

Who is Kenneth Kaunda childrens?

Kenneth Kaunda's childrens is Tilyenji Kaunda, Wezi Kaunda

What was Kenneth Kaunda universities?

Kenneth Kaunda studied at Munali Secondary School

Which company or organization was founded by Kenneth Kaunda?

Kenneth Kaunda was the founder/co-founder of United National Independence Party

What is Kenneth Kaunda's religion?

Kenneth Kaunda's religion is Presbyterianism

Who is Kenneth Kaunda's father?

Kenneth Kaunda's father is Reverend David Kaunda

Who is Kenneth Kaunda's mother?

Kenneth Kaunda's mother is Helen Kaunda

What is Kenneth Kaunda's sun sign?

Kenneth Kaunda is Taurus

How famous is Kenneth Kaunda?

Kenneth Kaunda is famouse as Teacher