One of the questions that parents often question is how to get children to eat more vegetables and even, you could say that a more difficult question is how to get children to eat salads, which are reputed to be boring.
The latter is a statement with which we do not agree, since we believe that salads can be very interesting when we integrate different flavors, colors, and textures to them without neglecting the healthy. Thus, eating a salad will be not only healthy but also a great experience for the whole family.
Start with simple salads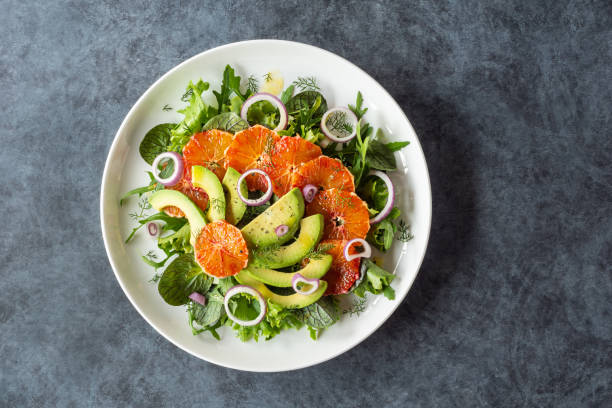 The best salads for children, especially for those who have shown difficulty accepting some foods, are those with no more than four ingredients, and care should be taken that each of them is one they like. For example, you can try a salad with lettuce, grated cheese, and ranch dressing, or one of carrot, apple, and mayonnaise dressing. Over time, as they develop their palate and accept more fruits and vegetables, it will be time to add more ingredients to salads.
Cut small pieces
Usually, salads tend to look complicated, and that's why we're used to cutting large pieces of ingredients to be satisfied more quickly. But that can be a big barrier for our children. Therefore, it is advisable to cut everything into smaller pieces to make it much more palatable.
This advice can be applied, for example, to lettuce, radishes, and tomatoes; the carrot can be grated and we can even use a small peeler to create ribbons of vegetables such as zucchini, cucumbers, and asparagus.
Include foods they love
Salads do not always have to be the same so they should include ingredients with which they are familiar and that they also love is a good idea, even if some are not so healthy. For example, cookies, bacon, cheese, fried onions, pasta, or your favorite fruit.
Add some texture
Adding solid textured and crunchy ingredients to salads is another secret for children to eat salads, plus the watery textures will not leave them satisfied. The key is to use fresh vegetables and a mix of raw and cooked ingredients to make the salad interesting. This also includes ingredients that are not necessarily vegetables: for example, creamy cheese, toasted nuts, crispy bacon, or raisins.
Add colors
Children love and are attracted to colors, so salads will seem more palatable if they do not only contain green leafy vegetables. A mixture of colors can easily be given by the inclusion of carrots, beets, tomatoes, roasted pumpkins, and fresh herbs such as basil or parsley.
Dressing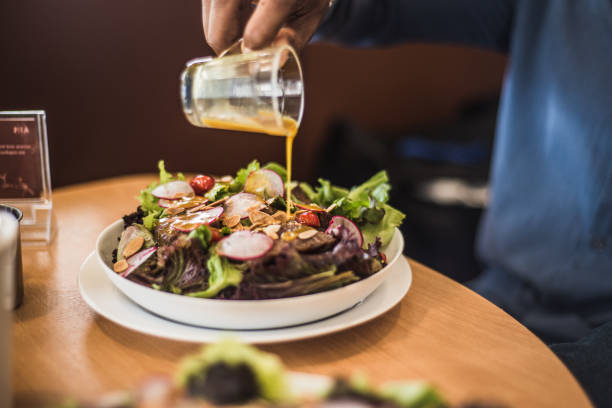 One of the most important things in a salad is to prepare a good dressing or vinaigrette, and these should not necessarily be complicated. Many times it is enough with a little balsamic or white vinegar, extra virgin olive oil, and a little salt and pepper to make the salad perfect.
Now, do not forget that children love interactive food: that is, having options to eat. We can then use the salads as an opportunity for this, placing several dressings in small containers and putting them around the salad instead of pouring them over it. As an example: a balsamic vinaigrette, a dressing of honey and mustard, and another of yogurt with fine herbs so that they can dip one or another piece of their salad in them.
Invite them to prepare their own salads
Involving children in the preparation of their meals is a good way to get them to eat better, and in the case of salads, it is still true. We can take them to do the shopping and explain to them what the food will be, and even let them choose the ingredients and teach them how to do it. Then, when the time comes, let them assemble their salad themselves.
Another option is to organize a salad bar from time to time in our dining room so that they can put together their salad with what they like the most and in a more fun way. For parents, this will help us to know their preferences regarding the ingredients they like to include in their salad, or even, to dare to try an ingredient that they do not know.
Don't miss interesting posts on Famousbio