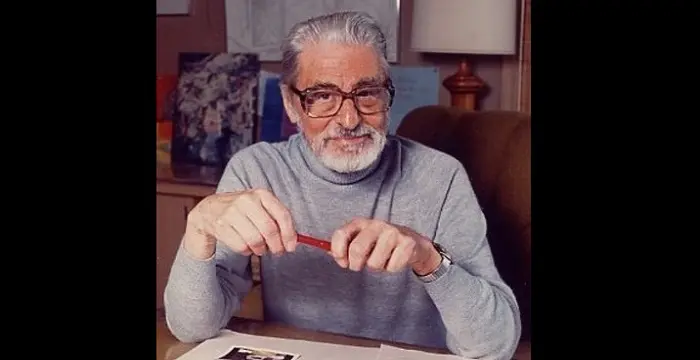 Dr. Seuss - Oxford University, Facts and Childhood
Dr. Seuss's Personal Details
Dr
| Information | Detail |
| --- | --- |
| Birthday | March 2, 1904 |
| Died on | September 24, 1991 |
| Nationality | American |
| Famous | Oxford University, Media Personalities, Cartoonists, Writers, Novelists, Short Story Writers |
| City/State | Massachusetts |
| Nick names | Dr. Theophrastus Seuss, Theo LeSieg, Rosetta Stone, Dr. Seuss |
| Spouses | Audrey Geisel, Helen Palmer |
| Known as | Theodor Seuss Geisel |
| Universities | |
| Notable Alumnis | |
| Cause of death | |
| Birth Place | Springfield, Massachusetts, U.S. |
| Gender | Male |
| Father | Theodor Robert |
| Mother | Henrietta (Seuss) Geisel |
| Sun Sign | Pisces |
| Born in | Springfield, Massachusetts, U.S. |
| Famous as | Writer, Cartoonist |
| Died at Age | 87 |
// Famous Short Story Writers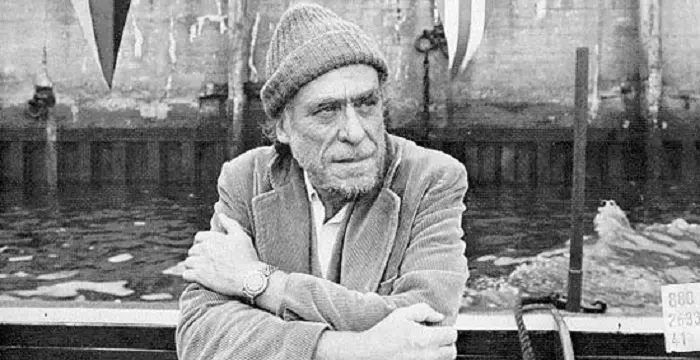 Charles Bukowski was a German-born American novelist, short story writer and poet. With this biography, learn in details about his childhood, life, works, career and timeline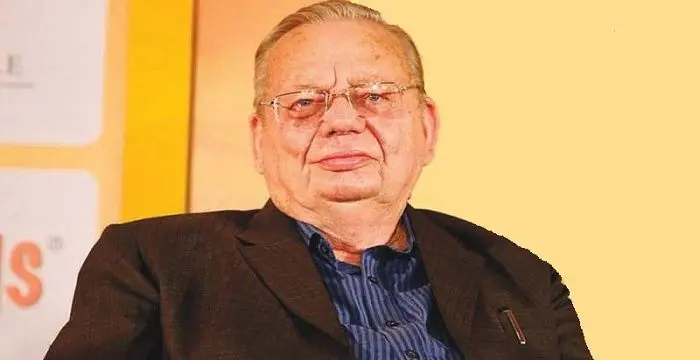 Ruskin Bond is an award winning Indian author of British descent. This biography of Ruskin Bond provides detailed information about his childhood, life, achievements, works & timeline.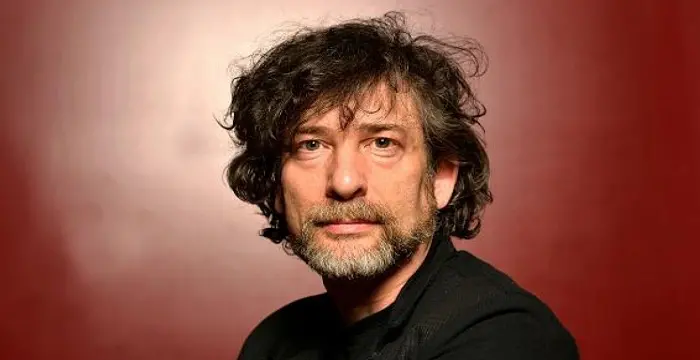 Neil Gaiman is an English writer of novels, short stories, children's books and other literature. This biography provides detailed information about his childhood, life, achievements, works & timeline.
Dr. Seuss's photo
Who is Dr. Seuss?
If your four-year old kid cannot but put down his book until he gets through the last page and still years for more tales, you are lucky. But all this luck has nothing to do with you for it is the writer whom you need to thank for churning out the tales. Theodor Geisel, or popularly known by his pen name Dr Seuss, was one of the eminent storytellers of the early 20th century who churned out classic children's tales using imaginative characters and rhyming words. What gave him an upper hand over other writers of his generation was his use of illustration to sustain the interest of young readers. Since an early age, he realised his talent for drawing art creatures and writing rhyming tales. He forayed into the medium of children's literature and soon churned out his first debut book, 'And To Think That I Saw it on Mulberry Street'. The book met with 27 rejections before finally being printed by Vangaurd Press. Upon its release, readers all over America positively accepted the book which led to his penning more books. Over the years, he took up various profiles, working in the animation department during World War II, as an illustrator for advertising campaigns, screen writer for films and illustrated short story writer. It was with the release of his magnum opus, 'The Cat in the Hat' that he became a prominent name in children's literature. His later works were as successful as 'The Cat in the Hat' and cemented his position as an illustrator and writer of children's story.
// Famous Oxford University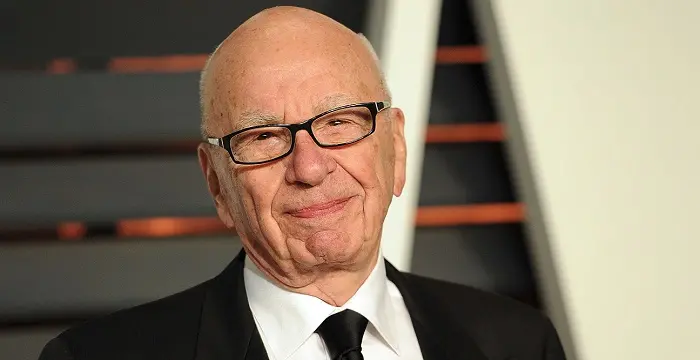 Rupert Murdoch is a renowned Australian business magnate famous for his establishment, 'News Corporation' in the US. Read on for detailed information about his childhood, profile, career and timeline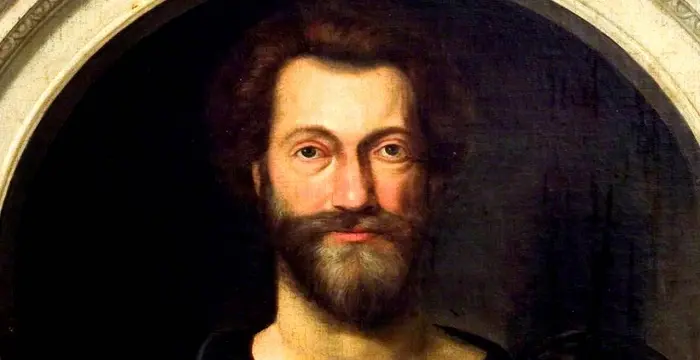 John Donne was a famous English poet, satirist, lawyer and priest of his time. Check out this biography to know about his childhood, family life, achievements and other facts related to his life.
Michael York is a famous English actor who has enjoyed a busy and varied career in both, television and film. Explore this biography to learn more about his profile, childhood, life and timeline.
Childhood & Early Life
Theodor Seuss Geisel was born to Theodor Robert and Henrietta (Seuss) Geisel in Springfield, Massachusetts. His paternal and maternal grandparents were German immigrants. His father was a successful brewmaster and later took to managing public park system.
He attained his preliminary education from Springfield Central High School, graduating from the same in 1921. While at school, he took art classes as a freshman.
He then enrolled at the Dartmouth College and graduated from the same in 1925. It was while at college that he joined the Sigma Phi Epsilon fraternity. He contributed to the college's humor magazine, Jack-O-Lantern, eventually rising to the rank of chief editor.
Despite being barred from contributing to the magazine due to violating the Prohibition Law which banned drinking, he continued to write for the magazine under the pseudonym 'Seuss', which stayed with him for the better part of his life.
He later took admission at the Lincoln College, Oxford, to earn a PhD in English Literature. However, Helen Palmer encouraged him to give up on the same and instead pursue a career in drawing.
Career
Moving back to America in 1927, he started submitting his work at various magazines, publishing houses and advertising agencies. His first ever published cartoon appeared on July 17, 1927 in The Saturday Evening Post under the pen name, Seuss.
The positive response for his debut work led him to relocate to New York where he found job as writer and illustrator at the humor magazine - Judge. His first ever printed work for Judge appeared in the October 22, 1927 issue.
He was soon employed by Standard Oil for their advertising department. His ad for Flit, a common insecticide caused a nation-wide stir and made him famous. The catchphrase 'Quick Henry, the Flit' not only became the talk of the town, it spawned a song and was used as a punch line.
The Flit campaign earned him much fame and sooner, his work started appearing in acclaimed magazines such as Life, Liberty and Vanity Fair. He even started churning out advertising campaigns for General Electric, NBC, Standard Oil, Narragansett Brewing Company and many other companies.
His first-hand experience with children's book was when he was offered a contract by Viking Press to illustrate a collection of children's sayings called Boners. Though the book was not a commercial success, his work was well received. Furthermore, it gave him his first breakthrough in children's literature.
The increased income allowed him to travel freely. It was while returning from one of the ocean voyages that he was inspired to write a poem which eventually became his first book, 'And to Think That I Saw It on Mulberry Street'.
Interestingly, 'And to Think That I Saw It on Mulberry Street' was rejected by around 27 publishers before his friend agreed to publish it with Vanguard Press. Before US involvement in World War II, he penned four more books, including, 'The 500 Hats of Bartholomew Cubbins', 'The King's Stilts', 'The Seven Lady Godivas' and 'Horton Hatches the Egg'.
In 1934, he produced a 30-page booklet titled 'Secrets of the Deep'. Given the major demand, following year in summer he released a second volume of Secrets. In 1937, he sculpted Marine Muggs and designed a flag for the Seuss Navy.
At the time of World War II, he started contributing for the New York City daily newspaper, PM. Working as editorial cartoonist, he turned to political cartoons drawing about 400 cartoons in two years. He was supportive of President Roosevelt's handling of the war.
In 1942, since he was too old to be drafted for World War II, he took up the profile of a commander at the Animation Department of the First Motion Picture Unit of the United States Army Air Force. He indulged in making animated training films and drawing propaganda posters for the Treasury Department and the War Production Board.
Post War, he returned to California along with his wife and rekindled his passion for writing children's books. Some of his works from this time include, 'If I Ran the Zoo', 'Horton Hears a Who!', 'If I Ran the Circus' and so on.
In 1953, the musical and fantasy film 'The 5,000 Fingers of Dr. T' was released. He wrote the story of the same. During this time, he published a number of illustrated short stories in the Redbook magazine.
Year 1954 was a revolutionary one and one marked with important milestones. Life magazine's report of illiteracy among school children and their lack of interest to read led to a challenging task for Geisel as he was instructed to write a book using a list of 250 words that were important for first graders to know.
Not the one to bow down, he came up with a children's book, 'The Cat in the Hat' which drew ground-breaking demand and was a historic success. The book was a major success and cemented his position in children's literatures.
Following the breakthrough success of 'The Cat in the Hat', he came up with other books which replicated the success story and became popular all over. Some of the books include, 'Green Eggs and Ham', 'One Fish Two Fish Red Fish Blue Fish' and so on.
Later, he penned numerous books in his newly found beginner's style and the elaborate style that he employed early on. 'How The Grinch Stole Christmas' was one of his eminent works of the later years. The book was made into an animated film by the name, Grinch.
Major Works
'The Cat in the Hat' was the magnum opus of his works, which garnered positive response and critical acclaim from the time of its release. The book was named one of the 'Top 100 Picture Books' of all time in a 2012 poll by School Library Journal. Furthermore, the National Education Association named it 'Teachers' Top 100 Books for Children'
Awards & Achievements
For his service in the Army, he was honored with the prestigious Legion of Merit.
In 1956, he was awarded an honorary doctorate. Upon receiving the honor, he upgraded his pen name from Seuss to Dr Seuss.
In 1984, he received a special Pulitzer Prize for 'contribution over nearly half a century to the education and enjoyment of America's children and their parents.
Furthermore, he was the proud recipient of two Academy Awards, two Emmy Awards, a Peabpdy Award, Lewis Carroll Shelf Award and Laura Ingalls Wilder Medal.
Personal Life & Legacy
He tied the nuptial knot with his long time sweetheart Helen Palmer (whom he met at Oxford) on November 29, 1927. The couple had no children.
On October 23, 1967, Palmer committed suicide, tired of her illness and the emotional turmoil caused by Geisel's extra marital affair with Audrey Stone Dimond.
Following his wife's death, he married Audrey Stone Dimond on June 21, 1968. Through this marriage too, he did not father any children.
He breathed his last on September 24, 1991 due to throat cancer. He was cremated and his ashes were scattered.
Posthumously, several universities, educational institutes, libraries, roads, state gardens, and public places have been named after him so as to honor his outstanding contribution in the field of English Literature.
He was posthumously inducted into the California Hall of Fame. Additionally, he has a star on the Hollywood Walk of Fame, at the 6500 block of Hollywood Boulevard.
Trivia
This popular children's book writer and illustrator of the 'The Cat in the Hat' fame was known by the pen name of "Dr Seuss".
// Famous Writers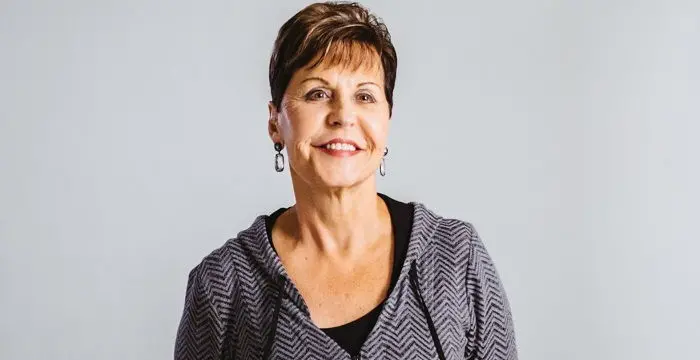 Joyce Meyer is a Christian author and speaker. This biography provides detailed information about her childhood, life, achievements, works & timeline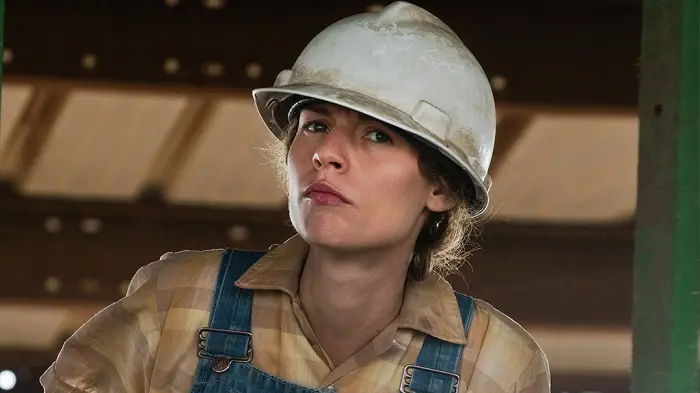 Temple Grandin is a well-known American writer, autistic activist and animal expert. This biography profiles her childhood, life, achievements, career and timeline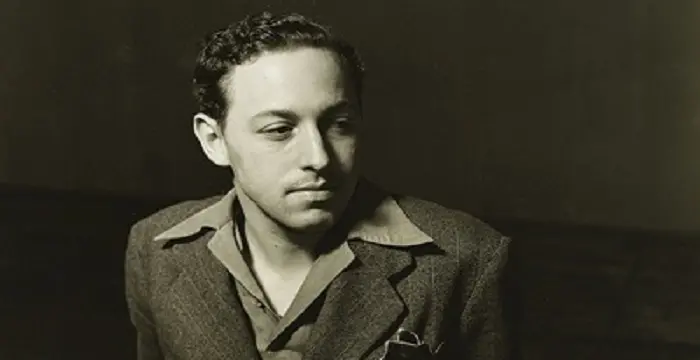 Tennessee Williams was one of the greatest playwrights of the 20th century. This biography of Tennessee Williams provides detailed information about his childhood, life, achievements, works and timeline.
Dr. Seuss's awards
Year
Name
Award

Other

2000
Academy award
0
- Two Emmy awards
0
- a Peabody award
0
- the Laura Ingalls Wilder Medal
1984
Pulitzer Prize
0
1958 - Lewis Carroll Shelf Award
0
1947 - Legion of Merit
0
2000 - Academy awards
Dr. Seuss biography timelines
// 2nd Mar 1904

Theodor Seuss Geisel was born to Theodor Robert and Henrietta (Seuss) Geisel in Springfield, Massachusetts. His paternal and maternal grandparents were German immigrants. His father was a successful brewmaster and later took to managing public park system.

// 1921

He attained his preliminary education from Springfield Central High School, graduating from the same in 1921. While at school, he took art classes as a freshman.

// 1925

He then enrolled at the Dartmouth College and graduated from the same in 1925. It was while at college that he joined the Sigma Phi Epsilon fraternity. He contributed to the college's humor magazine, Jack-O-Lantern, eventually rising to the rank of chief editor.

// 1927

Moving back to America in 1927, he started submitting his work at various magazines, publishing houses and advertising agencies. His first ever published cartoon appeared on July 17, 1927 in The Saturday Evening Post under the pen name, Seuss.

// 22nd Oct 1927

The positive response for his debut work led him to relocate to New York where he found job as writer and illustrator at the humor magazine - Judge. His first ever printed work for Judge appeared in the October 22, 1927 issue.

// 29th Nov 1927

He tied the nuptial knot with his long time sweetheart Helen Palmer (whom he met at Oxford) on November 29, 1927. The couple had no children.

// 1934

In 1934, he produced a 30-page booklet titled 'Secrets of the Deep'. Given the major demand, following year in summer he released a second volume of Secrets. In 1937, he sculpted Marine Muggs and designed a flag for the Seuss Navy.

// 1942

In 1942, since he was too old to be drafted for World War II, he took up the profile of a commander at the Animation Department of the First Motion Picture Unit of the United States Army Air Force. He indulged in making animated training films and drawing propaganda posters for the Treasury Department and the War Production Board.

// 1953

In 1953, the musical and fantasy film 'The 5,000 Fingers of Dr. T' was released. He wrote the story of the same. During this time, he published a number of illustrated short stories in the Redbook magazine.

// 1954

Year 1954 was a revolutionary one and one marked with important milestones. Life magazine's report of illiteracy among school children and their lack of interest to read led to a challenging task for Geisel as he was instructed to write a book using a list of 250 words that were important for first graders to know.

// 1956

In 1956, he was awarded an honorary doctorate. Upon receiving the honor, he upgraded his pen name from Seuss to Dr Seuss.

// 23rd Oct 1967

On October 23, 1967, Palmer committed suicide, tired of her illness and the emotional turmoil caused by Geisel's extra marital affair with Audrey Stone Dimond.

// 21st Jun 1968

Following his wife's death, he married Audrey Stone Dimond on June 21, 1968. Through this marriage too, he did not father any children.

// 1984

In 1984, he received a special Pulitzer Prize for 'contribution over nearly half a century to the education and enjoyment of America's children and their parents.

// 24th Sep 1991

He breathed his last on September 24, 1991 due to throat cancer. He was cremated and his ashes were scattered.

// 2012

'The Cat in the Hat' was the magnum opus of his works, which garnered positive response and critical acclaim from the time of its release. The book was named one of the 'Top 100 Picture Books' of all time in a 2012 poll by School Library Journal. Furthermore, the National Education Association named it 'Teachers' Top 100 Books for Children'
// Famous Novelists
Dr. Seuss's FAQ
What is Dr. Seuss birthday?

Dr. Seuss was born at 1904-03-02

When was Dr. Seuss died?

Dr. Seuss was died at 1991-09-24

Where was Dr. Seuss died?

Dr. Seuss was died in La Jolla, California, U.S

Which age was Dr. Seuss died?

Dr. Seuss was died at age 87

Where is Dr. Seuss's birth place?

Dr. Seuss was born in Springfield, Massachusetts, U.S.

What is Dr. Seuss nationalities?

Dr. Seuss's nationalities is American

What is Dr. Seuss nick names?

Dr. Seuss's nickNames is Dr. Theophrastus Seuss, Theo LeSieg, Rosetta Stone, Dr. Seuss

Who is Dr. Seuss spouses?

Dr. Seuss's spouses is Audrey Geisel, Helen Palmer

What was Dr. Seuss universities?

Dr. Seuss studied at Oxford University

What was Dr. Seuss notable alumnis?

Dr. Seuss's notable alumnis is Oxford University

What is Dr. Seuss's cause of dead?

Dr. Seuss dead because of Cancer

Who is Dr. Seuss's father?

Dr. Seuss's father is Theodor Robert

Who is Dr. Seuss's mother?

Dr. Seuss's mother is Henrietta (Seuss) Geisel

What is Dr. Seuss's sun sign?

Dr. Seuss is Pisces

How famous is Dr. Seuss?

Dr. Seuss is famouse as Writer, Cartoonist