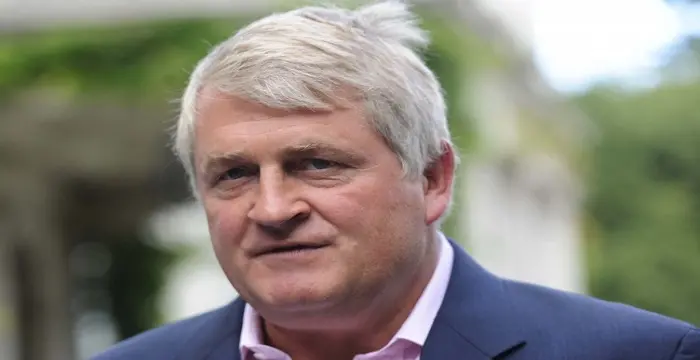 Denis O'Brien - Irish Men, Timeline and Family
Denis O'Brien's Personal Details
Denis O'Brien is an Irish entrepreneur who was listed among the World's Top 200 Billionaires in 2015
Information
Detail
Birthday
April 19, 1958
Nationality
Irish
Famous
Boston College, Business People, Telecommunication, Entrepreneurs, Irish Men
Spouses
Catherine Walsh
Siblings
Abigail, Joanne, Kerry
Universities

Boston College
Boston College
University College Dublin

Notable Alumnis
Founder / Co-Founder

BT Ireland
Digicel
Communicorp
Front Line Defenders

Birth Place
Republic of Ireland
Gender
Male
Father
Dan,Denis O'Brien Sr.
Mother
Iris O'Brien
Net Worth
$6.8 billion as of Oct 18,2016
Sun Sign
Aries
Born in
Republic of Ireland
Famous as
Entrepreneur
// Famous Entrepreneurs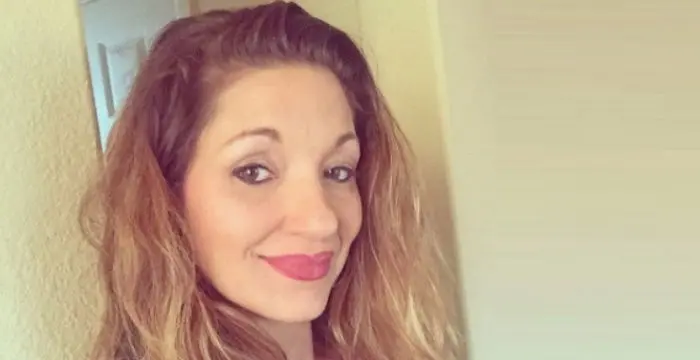 Kristina Sunshine Jung is an American entrepreneur and actor, better known as the daughter of drug-smuggler George Jung and his ex-wife, Mirtha Jung.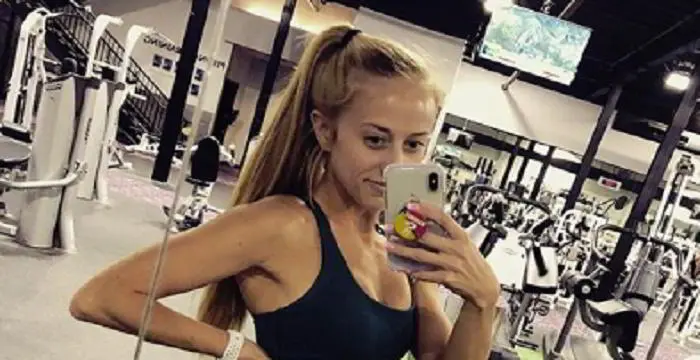 Brittany Matthews is an American fitness trainer. She is the girlfriend of professional NFL player, Patrick Mahomes II. Check out this biography to know about her birthday, childhood, family life, achievements and fun facts about her.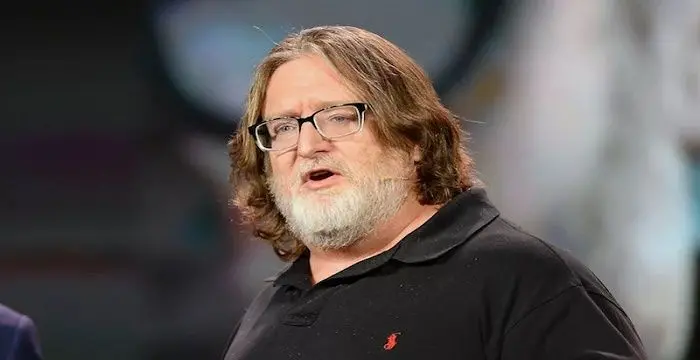 Gabe Newell is an American computer programmer and businessman, best known as the co-founder of 'Valve Corporation.' This biography provides detailed information about his childhood, family, personal life, career, etc.
Denis O'Brien's photo
Who is Denis O'Brien?
Denis O'Brien is an Irish entrepreneur who was listed among the World's Top 200 Billionaires in 2015. He is the owner of Communicorp, a media holding company based in Ireland with operations across Europe. It is one of the biggest media companies in Ireland where it operates radio stations like 'Newstalk 'and 'Today FM'. His group also controls newspapers like 'Irish Independent', the 'Irish Daily Star', the 'Sunday Independent', the 'Sunday World', and 'Dublin's Evening Herald'. Born into a middle-class family in County Cork, O'Brien harbored ambitious dreams from a young age. Hard working and gifted with a natural flair for business, he starting earning money when he was 14, working as a bell boy in the Central Hotel in Dublin. He also took up a job cleaning his school to earn some extra money. His father worked as a veterinary supplier and young Denis often accompanied him on his trips to sell the drugs his company produced. He went on to earn an MBA. After working for a few years, he embarked on a career as an entrepreneur and acquired a stake in the Esat Digifone consortium and soon became a major player in the Irish media sector. Today, he is one of the richest people in the world and Ireland's richest native-born citizen
// Famous Irish Men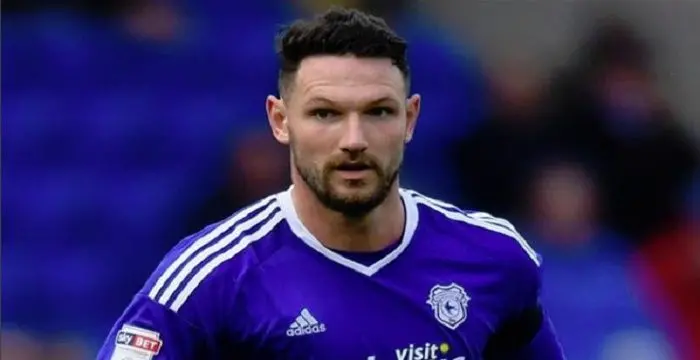 Greg Horan is the elder brother of 'One Direction' member Niall Horan. Check out this biography to know about his family, personal life, relationships, etc.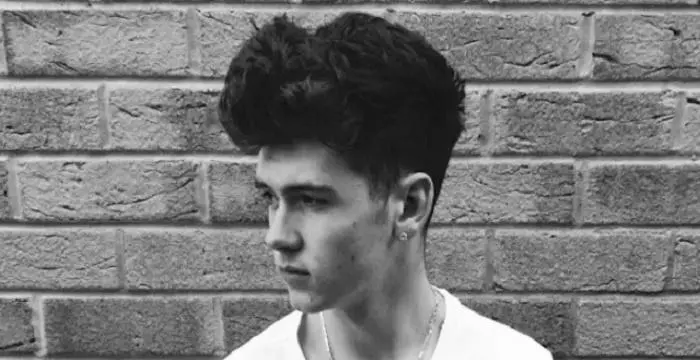 Jack Duff is a music artist from Ireland. Check out this biography to know about his family, personal life, including his birthday, age, etc.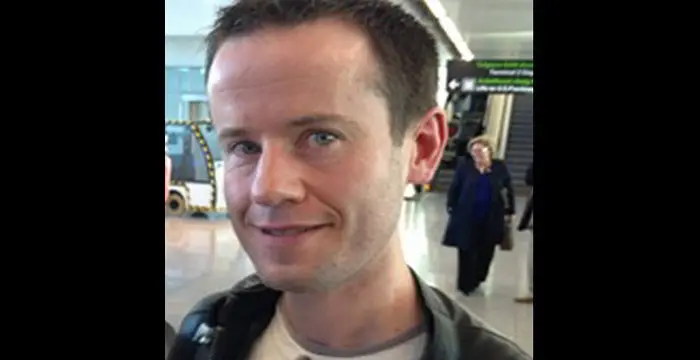 Barry Herridge is an Irish psychotherapist and the fourth husband of famous Irish singer and songwriter Sinéad O'Çonnor. Check out this biography to know about his childhood, family, personal life, etc.
Childhood & Early Life
Denis O'Brien was born on 19 April, 1958 in County Cork, Ireland. He has one brother and two sisters. His father worked as a veterinary supplier.
He was interested in earning money from a young age. At the age of 14, he started working as a bell boy in the Central Hotel in Dublin. He also took up summer jobs during the school holidays and used to accompany his father on trips selling the equine drugs his father's company manufactured. He honed his entrepreneurial skills through all these experiences.
After completing his high school he went to study politics, history and logic at University College Dublin and graduated in 1977. He won a scholarship from Boston College from where he completed his M.B.A in corporate finance in 1982.
Career
After his graduation his first job was as an assistant manager of Trinity Bank, a small merchant bank in Dublin. He, however, had bigger dreams for himself and wrote to Dr. Tony Ryan, the founder of Shannon-based aircraft leasing group GPA, asking for a job.
Dr. Ryan was impressed by the young man's confidence and appointed him as his PA. At that time GPA was the biggest owner of large commercial aircraft in the world and it was the first time O'Brien got exposed to the international world of business.
In 1989, he formed Communicorp, which launched its radio operations in Ireland the same year. In 1992, Communicorp started operations in the Czech Republic and later ventured into Bulgaria, Estonia, Finland, Hungary and Ukraine as well.
In 1990, he founded Esat Telecom, a telecommunication company. Prior to this he had unsuccessfully attempted to bid for Ireland's communications satellite licence.
Over the next few years Esat telecom applied to the Department of Communications for a telecommunications licence several times and was finally granted a limited one in March 1993.
The company officially launched its services in April 1994. The next year he set up the Esat Digifone consortium, which submitted a bid for the second Irish GSM mobile phone license and defeated five other applicants. Over the next few years Esat Digifone boomed and O'Brien sold the company to BT in 2000, making a personal profit of €317 million from the sale.
He founded the aircraft leasing company Aergo Capital in 1999. Based in Dublin, the company also has offices in Chicago, Johannesburg, Nairobi and Santiago. Aergo is ranked among the 20 largest aircraft-leasing firms in the world.
O'Brien decided to venture into the Caribbean after Jamaica decided to open its phone market up for competition after years of being under the control of the large British company Cable & Wireless. He founded Digicel in Jamaica in 2001 which proved to be an immediate success, garnering over 1,00,000 customers in approximately 100 days.
He started acquiring stakes in Tony O'Reilly's Independent News & Media (INM) in 2006. Over the ensuing years, he significantly increased his ownership in the media house by accumulating additional shares in the company and became the company's second-biggest shareholder behind Tony O'Reilly. By May 2012, he had increased his ownership to a 29.9% stake in INM, making him the largest shareholder.
Major Works
He is the founder and owner of Digicel, a mobile phone network provider headquartered at Kingston, Jamaica, which has about 13 million wireless users. The network operates across 31 markets which include Anguilla, Antigua and Barbuda, the British Virgin Islands, the Cayman Islands, Papua New Guinea, Samoa, Trinidad & Tobago, Turks and Caicos, and Vanuatu.
Awards & Achievements
Denis O'Brien was presented with the title "Clinton Global Citizen" as part of an awards scheme connected with the Clinton Global Initiative think tank in 2012.
Personal Life & Legacy
Denis O'Brien married Catherine Walsh in 1997. Walsh had previously headed the marketing arm of Independent Radio Sales. The couple has four children.
Philanthropic Works
Along with former American President Bill Clinton, Denis O'Brien was a prominent investor of time and money in Haiti following the devastating earthquake in 2010.
U.S. government agency USAID transferred money over Digicel's mobile network with which free mobile phones and free Digicel accounts were provided to the citizens of Haiti.
Net Worth
As of 2015, Denis O'Brien has an estimated net worth of $6.8 billion
// Famous Boston College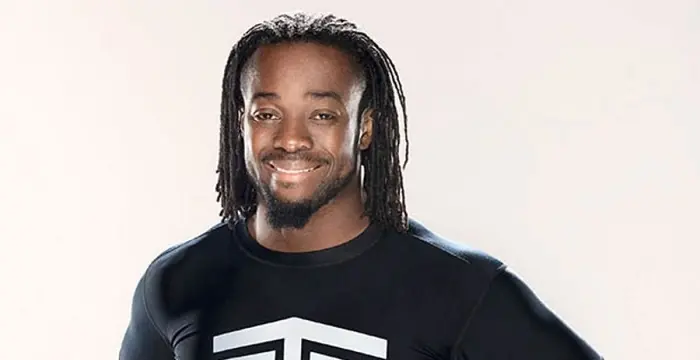 Kofi Kingston is a Ghanaian-American professional wrestler. Check out this biography to know about his childhood, family life, achievements and fun facts about his life.
Joe Morgan is a former American baseball player and baseball broadcaster, who played as a second baseman. This biography provides detailed information about his childhood, life, career and timeline.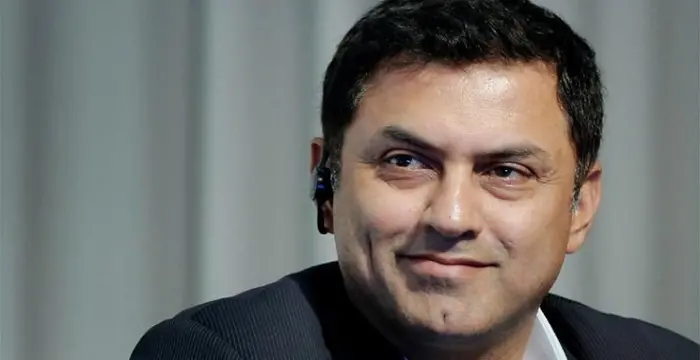 Nikesh Arora is the former the President and Chief Operating Officer of SoftBank Corp. This biography of Nikesh Arora provides detailed information about his childhood, life, achievements, works & timeline.
Denis O'Brien biography timelines
// 19th Apr 1958

Denis O'Brien was born on 19 April, 1958 in County Cork, Ireland. He has one brother and two sisters. His father worked as a veterinary supplier.

// 1977 To 1982

After completing his high school he went to study politics, history and logic at University College Dublin and graduated in 1977. He won a scholarship from Boston College from where he completed his M.B.A in corporate finance in 1982.

// 1989 To 1992

In 1989, he formed Communicorp, which launched its radio operations in Ireland the same year. In 1992, Communicorp started operations in the Czech Republic and later ventured into Bulgaria, Estonia, Finland, Hungary and Ukraine as well.

// 1990

In 1990, he founded Esat Telecom, a telecommunication company. Prior to this he had unsuccessfully attempted to bid for Ireland's communications satellite licence.

// Mar 1993

Over the next few years Esat telecom applied to the Department of Communications for a telecommunications licence several times and was finally granted a limited one in March 1993.

// Apr 1994 To 2000

The company officially launched its services in April 1994. The next year he set up the Esat Digifone consortium, which submitted a bid for the second Irish GSM mobile phone license and defeated five other applicants. Over the next few years Esat Digifone boomed and O'Brien sold the company to BT in 2000, making a personal profit of €317 million from the sale.

// 1997

Denis O'Brien married Catherine Walsh in 1997. Walsh had previously headed the marketing arm of Independent Radio Sales. The couple has four children.

// 1999

He founded the aircraft leasing company Aergo Capital in 1999. Based in Dublin, the company also has offices in Chicago, Johannesburg, Nairobi and Santiago. Aergo is ranked among the 20 largest aircraft-leasing firms in the world.

// 2001

O'Brien decided to venture into the Caribbean after Jamaica decided to open its phone market up for competition after years of being under the control of the large British company Cable & Wireless. He founded Digicel in Jamaica in 2001 which proved to be an immediate success, garnering over 1,00,000 customers in approximately 100 days.

// 2006 To May 2012

He started acquiring stakes in Tony O'Reilly's Independent News & Media (INM) in 2006. Over the ensuing years, he significantly increased his ownership in the media house by accumulating additional shares in the company and became the company's second-biggest shareholder behind Tony O'Reilly. By May 2012, he had increased his ownership to a 29.9% stake in INM, making him the largest shareholder.

// 2010

Along with former American President Bill Clinton, Denis O'Brien was a prominent investor of time and money in Haiti following the devastating earthquake in 2010.

// 2012

Denis O'Brien was presented with the title "Clinton Global Citizen" as part of an awards scheme connected with the Clinton Global Initiative think tank in 2012.

// 2015

As of 2015, Denis O'Brien has an estimated net worth of $6.8 billion
// Famous Telecommunication
Denis O'Brien's FAQ
What is Denis O'Brien birthday?

Denis O'Brien was born at 1958-04-19

Where is Denis O'Brien's birth place?

Denis O'Brien was born in Republic of Ireland

What is Denis O'Brien nationalities?

Denis O'Brien's nationalities is Irish

Who is Denis O'Brien spouses?

Denis O'Brien's spouses is Catherine Walsh

Who is Denis O'Brien siblings?

Denis O'Brien's siblings is Abigail, Joanne, Kerry

What was Denis O'Brien universities?

Denis O'Brien studied at Boston College, Boston College, University College Dublin

What was Denis O'Brien notable alumnis?

Denis O'Brien's notable alumnis is Boston College

Which company or organization was founded by Denis O'Brien?

Denis O'Brien was the founder/co-founder of BT Ireland, Digicel, Communicorp, Front Line Defenders

Who is Denis O'Brien's father?

Denis O'Brien's father is Dan,Denis O'Brien Sr.

Who is Denis O'Brien's mother?

Denis O'Brien's mother is Iris O'Brien

What is Denis O'Brien's sun sign?

Denis O'Brien is Aries

How famous is Denis O'Brien?

Denis O'Brien is famouse as Entrepreneur