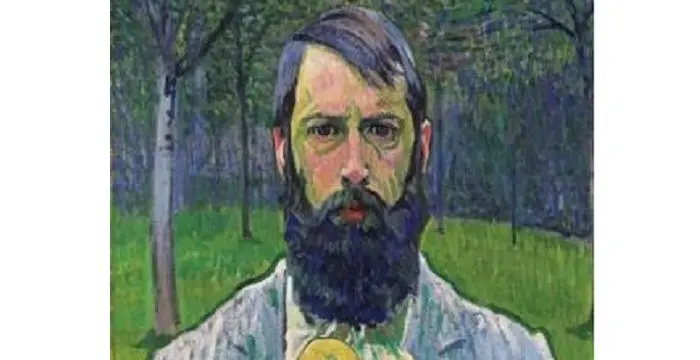 Cuno Amiet - Graphic Artist, Facts and Childhood
Cuno Amiet's Personal Details
A modernist and a painter, singular in his own sense, Cuno Amiet's biography describes his distinct life
// Famous Illustrator
Josiah Brooks is an Australian YouTuber, illustrator, and vlogger. Check out this biography to know about his birthday, childhood, family life, achievements, and fun facts about him.
Norman Rockwell was a talented American painter and illustrator. This biography provides detailed information on his childhood, life, works, achievements and timeline.
Cuno Amiet's photo
Who is Cuno Amiet?
An important modernist artist, painter, illustrator, graphic artist and sculptor of the 19th century, Cuno Amiet is indeed a name to reckon with in Swiss art circle. The pioneer of modern art, Cuno Amiet paintings were all about colors and more colors. A member of the German expressionist group "Brucke", much of Cunos work inspired by expressionism. Painting landscapes with winter themes, fruits and gardens, the artist went to create more than 4000 paintings, which included around 1000 portraits. Cuno had a brilliant palette and a loose technique of painting. An artist with a career spanning over a good 70 years and three centuries, Cuno's work was very rich, flamboyant and indeed eye-catching. Cuno was influenced by painters like Ferdinand Hodler, but he had his individualism and own style of being artsy. The biography indited below is an extension of Amiet's life and a reflection of his palette and the brilliance associated to it.
// Famous Sculptors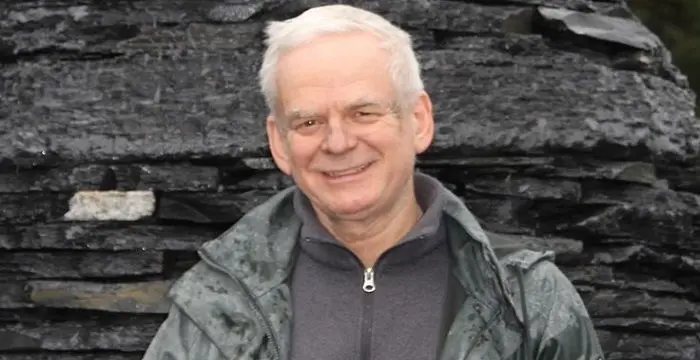 Andy Goldsworthy is a British sculptor and photographer. This biography provides detailed information about his childhood, life, career, achievements, creations, works & timeline.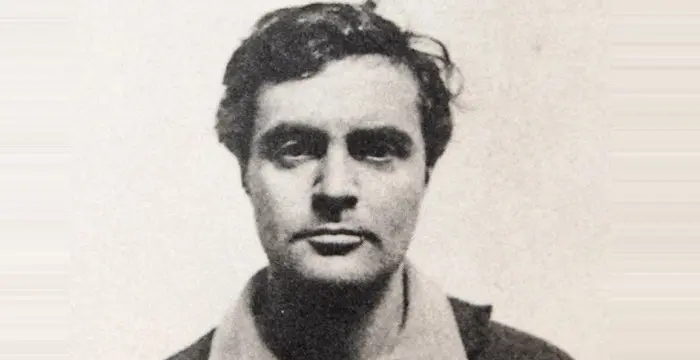 Amedeo Modigliani was an Italian painter and sculptor who reveled in painting the nudes. Check out this biography to know about his childhood, life, achievements, works & timeline.
Biography detail
Cuno Amiet's Childhood And Early Life
Cuno Amiet was born in Solothurn, Switzerland in 1868. His father J.J. Amiet was a local archivist and a historian. Cuno attended the Kantonsschule Solothurn and graduated from there with a 'matura'. After his apprenticeship with Frank Buchser, a Swiss painter, Cuno went to pursue his studies further at the Academy of Fine Arts in Munich. He stayed there from 1886 to 1888. It was in the academy that Cuno met his life-long friend Giovanni Giacometti. In 1889, Cuno and Giacometti went to Paris and took a transfer to the Académie Julian in Paris. Cuno was not too pleased with the training in the academy and he transferred to Pont Aven, a fishing village in Brittany, in 1892 instead.
Career
He resided in the famous village known as Breton for 13 months. His encounter with the painters and the work created by the Ganguin circle created an unduly impression on Cuno. The inspiration drawn from the artists there and their work developed Cuno as a colorist and he learnt a lot from the artists Emile Bernard, Paul Sérusier, Roderic O'Conor and Armand Séguin. Armand Séguin introduced and instilled in him the art of etching.
Unable to meet his expenses, Amiet returned to Switzerland in 1893. He set up his own studio in the town of Hellsau. Cuno's paintings weren't highly appreciated and admired and this drew him towards Ferdinand Hodler. He was an artist who was fighting people's criticism himself. Under Hodler's influence, Cuno tapped the colorful textures adapted from Port-Aven and the rigid German styles of Hodler. During the exhibitions at the Vienna Secession, Cuno was criticized as Hodler's clone. Learning this truth, Cuno shifted to French style of art he had learnt from Pont-Aven and he soon created a niche for his individual style. It was in this period, from 1904 to 1914, that Cuno created some of the best paintings.
In 1905, Cuno had his first solo exhibition at the Künstlerhaus in Zurich. Although the work faced much criticism and controversy, Cuno's work was observed by E. L. Kirchner, E. Heckel, and K. Schmidt-Rottluff who were the upcoming members of the German Expressionist group named Bridge or Brücke. After a few weeks, when the Bridge exhibition was organized formally, Amiet was invited to be a part of it. His work was displayed in the December 1906 exhibition. Cuno was a part of the group until it finally dissolved in the year 1913. Amiet also played a vital role in portraying a modernist culture in Switzerland by presenting "Brücke" or Bridge as a group in Solothurn.
After his marriage in 1898, Cuno shifted to Oschwand. His house in Oschwand was a meeting place for many eminent artists, writers, painters and scholars including Wilhelm Worringer, Arthur Weese, Samuel Singer, Adolf Frey and Hermann Hesse. He also taught many students in his Oschwand home. From 1910, Cuno received many orders, both official and private. The most prominent ones were for the veranda of the art museum in Zurich, the gymnasium frescos in Bern and wall decorations at the art museum in Bern. 
By 1912, Cuno remained isolated in his scenic town of Oschwand. The reason being the exhibitions he participated in had increased and he was on the move to Dresden, Munich, Cologne, Jena (with August Macke), Berlin, Frankfort, Hamburg, and Amsterdam. In 1919, he was awarded an honorary doctorate by the University of Bern.
Cuno was proficient at oil painting, but watercolor paintings and printmaking were his fortes too. By the early 1920s, Cuno gave sculpturing a shot and used bronze and marble to create a few portraits. By the 1920s and 1930s, he fashioned a number of wall paintings. However, in 1931, a fire at the Münchner Glaspalast (crystal palace) burnt down 50 of his most prominent artworks. In the 1940s and 1950s, Cuno's work concentrated more on abstract ideas revolving around space and light. The dots of color and use of pastels exemplified his brilliance.
Personal Life And Death
 Amiet married Anna Luder von Hellsau in 1898. Her sister and Cuno's friend, Giacometti were witnesses to the marriage. The couple was childless, but had adopted a daughter Lydia Thalmann. He passed away on 6 June 1961, due to prolonged sickness, in Oschwand.
 Awards And Positions
Member in the Swiss Federal Art Commission (1911–15 and 1931–32)
Board member of the Gottfried Keller Foundation (1934–48)
Member of the Kunstmuseum Bern (1935–48)
Honorary doctorate from the University of Berne in 1919
// Famous Artists & Painters
Cuno Amiet's FAQ
What is Cuno Amiet birthday?

Cuno Amiet was born at 1868-03-28

When was Cuno Amiet died?

Cuno Amiet was died at 1961-07-07

Where was Cuno Amiet died?

Cuno Amiet was died in Herzogenbuchsee

Which age was Cuno Amiet died?

Cuno Amiet was died at age 93

Where is Cuno Amiet's birth place?

Cuno Amiet was born in Solothurn

What is Cuno Amiet nationalities?

Cuno Amiet's nationalities is Swiss

Who is Cuno Amiet spouses?

Cuno Amiet's spouses is Anna Luder von Hellsau

What was Cuno Amiet universities?

Cuno Amiet studied at Academy of Fine Arts, Munich

What is Cuno Amiet's sun sign?

Cuno Amiet is Aries

How famous is Cuno Amiet?

Cuno Amiet is famouse as Painter, illustrator, graphic artist, sculptor