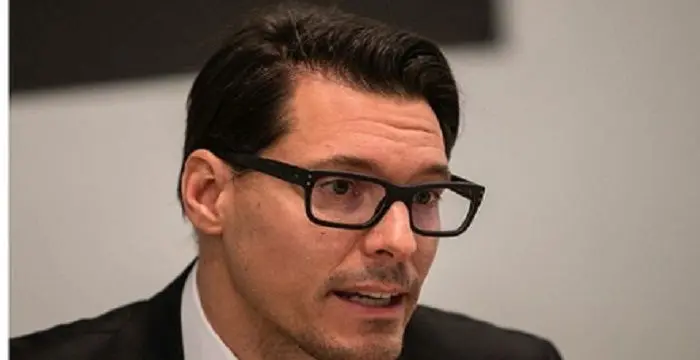 Benjamin Thomas Wolf - Former Fbi Agent, Life Achievements and Childhood
Benjamin Thomas Wolf's Personal Details
Benjamin Thomas Wolf, aged 42, is a retired 'Federal Bureau of Investigation' (FBI) agent and a current adjunct professor of human rights and political science at 'Roosevelt University' in Chicago.
// Famous Former Fbi Agent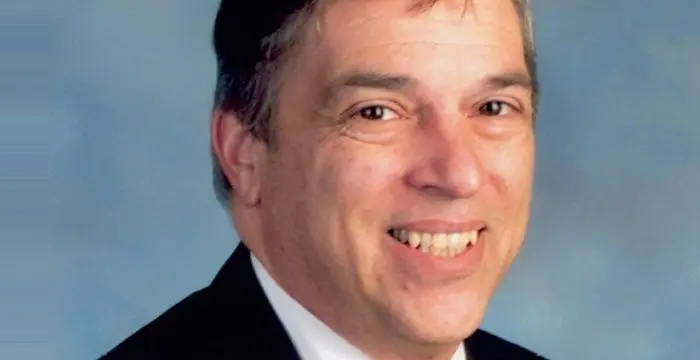 Robert Philip Hanssen is a former 'Federal Bureau of Investigation' (FBI) agent, who became infamous as a notorious double agent of the intelligence services of Soviet Union and later Russia.
Benjamin Thomas Wolf's photo
Who is Benjamin Thomas Wolf?
Benjamin Thomas Wolf, aged 42, is a retired 'Federal Bureau of Investigation' (FBI) agent and a current adjunct professor of human rights and political science at 'Roosevelt University' in Chicago. He is currently in the run to become a congressman from the 5th Congressional District of Illinois. With an extremely liberal approach, he has stated that introducing gun-control measures and legalizing cannabis are two of his primary agendas. He is slowly becoming extremely popular with the liberals, especially with the youth in his state. He took his campaign many notches ahead when he posted a picture of himself smoking marijuana in front of the American national flag. During his final year of college, he was recruited by the 'FBI,' the American intelligence service agency, and was assigned to the 'National Security' squad. He further worked as an American diplomat and spent a lot of time traveling to Africa and to other under-developed countries around the world. His humanitarian deeds and open-minded approach to the crisis that the US has been dealing with has made him a solid candidate for the seat of a congressman. His primary opponent is Mike Quigley of the 'Democratic Party.' The elections will be held on March 20, and the contenders are leaving no stone unturned to win over the voters.
// Famous Miscellaneous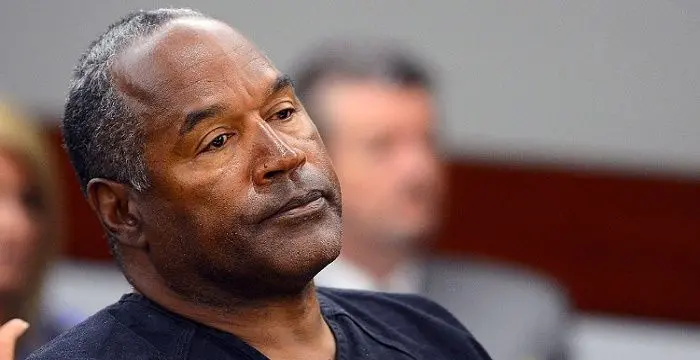 Jason Simpson is the son of former NFL running back, broadcaster and actor O. J. Simpson. Check out this biography to know about his childhood, family, life, and little known facts about him.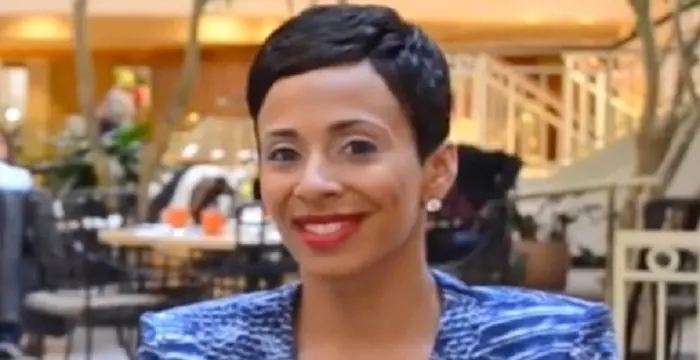 Melissa Brim is the ex-girlfriend of former professional boxer Floyd Mayweather Jr. Check out this biography to know about her birthday, childhood, family life, achievements and fun facts about her.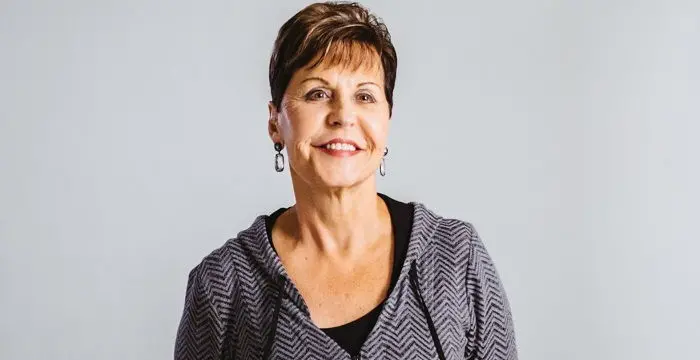 Joyce Meyer is a Christian author and speaker. This biography provides detailed information about her childhood, life, achievements, works & timeline
Childhood & Early Life
Benjamin Thomas Wolf was born in Kent, Ohio, to parents who were high-school teachers. This facilitated the importance of academics in his psyche since a very young age and also made him excel in academics. He completed school and college from his home state and believes that staying close to home all his life has made him aware of the issues his home state faces.
He was always interested in doing social work, and at the age of 12, he started indulging in recreational work for the local parks. All through his teenage years, he joined many organizations that worked toward the betterment of the city's infrastructure.
He enrolled at the 'Kent State University' for his undergraduate studies. During his college days, he participated in a 15-week academic program known as the 'Washington Program in National Issues.' The program catered to all the university juniors and seniors who were interested in political issues and policies.
While in his final year of college, he was recruited by the 'FBI.' After his stint with the 'FBI' academy, he was sent to work with the 'National Security Division,' where his main focus was to work on national security and anti-terrorism measures.
Career
He became a US diplomat and traveled around Africa and other under-developed countries, advocating human rights, democracy, and security. He worked as an advisor for four secretaries of state and many US ambassadors.
He lived in West and North Africa for years, collaborating with international agencies such as the 'Red Cross,' 'World Bank,' and the 'United Nations.' For the longest time though, he was associated with the 'Peace Corps,' an agency started by John F. Kennedy, the former US president. Benjamin believes that the years he spent in various poverty-stricken countries made him aware of the importance of job creation, educational development, and skill-building activities.
He was awarded the 'Career Foreign Service' appointment by the erstwhile secretary of state, Hillary Clinton, for his dedication toward social issues. He was further deployed to the conflict zones in the Middle East, such as Iraq. He also accompanied George Bush, the former US president, on many of his diplomatic trips, as an advisor.
After spending many years in Africa and in the conflicted zones of the Middle East, he came back to live in Chicago and joined the 'Roosevelt University,' where he taught government and history. He also went on to pursue a doctorate in international psychology and started working with the 'International Criminal Police Organization,' better known as the 'Interpol.' He further started a small non-profit organization, 'Keep Chicago Livable.' His main source of income remains his own restaurant, 'Park and Field.'
Race for Elections
As an aspiring US congressman, Benjamin Thomas Wolf lists free medical insurance for everybody in the country as his top priority. He believes that an effective and free-for-all healthcare system is the need of the hour, something he has learned through his visits across various under-developed countries, where the healthcare system was in shambles.
One of the most controversial aspects of his electoral campaigns is the legalization of cannabis. He is one of those few politicians who have openly accepted that consuming cannabis is a part of their daily routine and is an effective source of attaining relaxation. He further focuses on the fact that more than 70% of the American youth is in support of legalization of cannabis, and that rate in Chicago is above 85%.
However, his electoral campaign picture, which shows him sitting in a chair and smoking a joint, has caused a stir in the national media. While this has helped him in attaining positive attention from the liberals, many conservatives do not agree with him. With the elections scheduled on March 20 closing in, Benjamin will leave no stone unturned in impressing the voters.
He further emphasizes the fact that cannabis must be considered a healing drug, as many studies have proved that it can help curb many physical and mental ailments. He also says that legalizing cannabis will result in tax revenues and will further have a solid impact on the criminal justice system. He states that Illinois will be the first state in the American Midwest to legalize the sale of cannabis. He also proudly calls himself a "cannabis candidate."
His third priority is to provide accessible higher education to everybody. He believes that most of the university graduates in the US are suffering from heavy education loans, and this puts a bad impact on their overall creativity and productivity.
In his state-centered policies, Benjamin considers the ever-increasing crime rate as his biggest cause for concern. Apart from that, he also intends to empower the labor unions, which he believes create the backbone of any country. He is well aware of the student loan "epidemic" in his state and is willing to do anything to make sure it does not pressurize the future generations.
Personal Life
Benjamin Thomas Wolf is married and has three sons. His first two sons are twins and were raised in various African countries, as their father traveled around as a US diplomat. The family lives in the Wicker Park area in Chicago.
// Famous Spies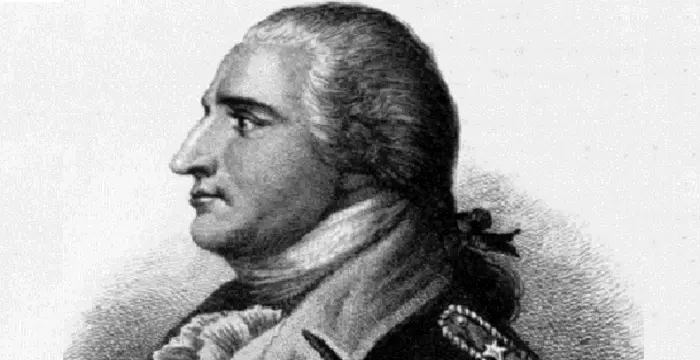 Nathan Hale was an American patriot and martyr who fought for the Continental Army during the American War of Independence. This biography explores his childhood, early life, career, achievements, personal life, legacy and timeline.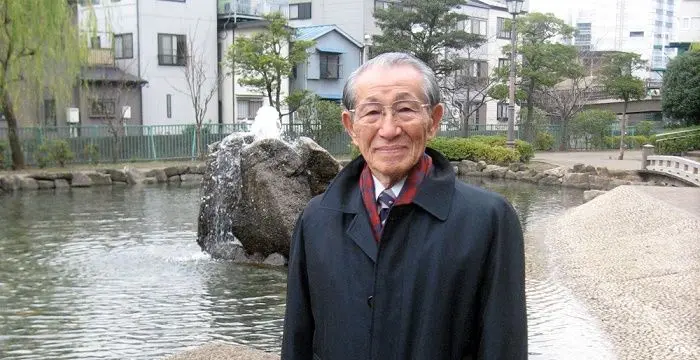 Hiroo Onoda was an Imperial Japanese Army intelligence officer. Check out this biography to know about his childhood, family life, achievements and fun facts about him.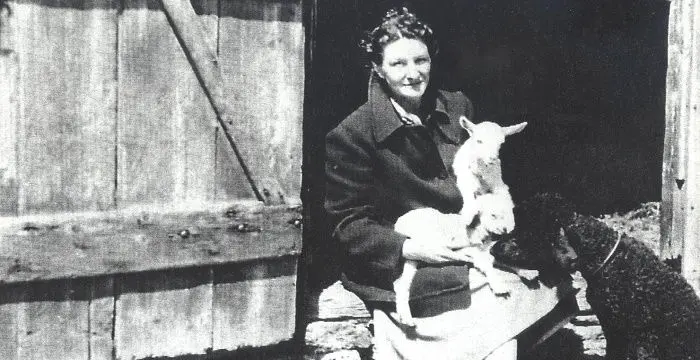 Virginia Hall Goillot was an American spy and most wanted by the 'Geheime Staatspolizei' (Gestapo), the official secret police of Nazis. This biography of Hall profiles her childhood, life, career, achievements and timeline.
// Famous Ohio peoples
Benjamin Thomas Wolf's FAQ
Where is Benjamin Thomas Wolf's birth place?

Benjamin Thomas Wolf was born in Kent, Ohio

What is Benjamin Thomas Wolf nationalities?

Benjamin Thomas Wolf's nationalities is American

What was Benjamin Thomas Wolf universities?

Benjamin Thomas Wolf studied at Kent State University

How famous is Benjamin Thomas Wolf?

Benjamin Thomas Wolf is famouse as Former FBI Agent

What is Benjamin Thomas Wolf's facebook?

Benjamin Thomas Wolf's facebook is https://www.facebook.com/wolfforcongress2018/

What is Benjamin Thomas Wolf's twitter?

Benjamin Thomas Wolf's twitter is https://twitter.com/benjaminwolfbtw/

What is Benjamin Thomas Wolf's instagram?

Benjamin Thomas Wolf's instagram is https://www.instagram.com/benjaminthomaswolf/