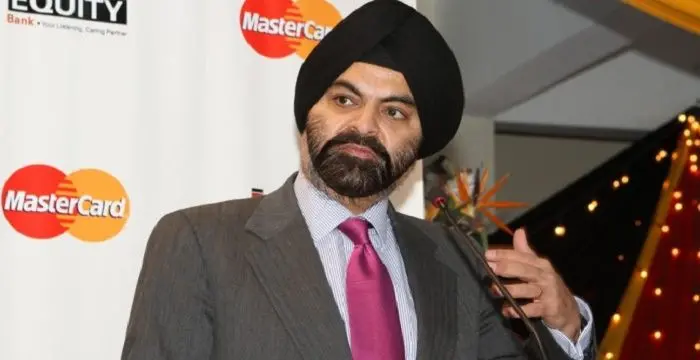 Ajaypal Banga - Ceo of Mastercard, Timeline and Family
Ajaypal Banga's Personal Details
Ajaypal Banga is an Indian-American business executive who is the CEO of MasterCard
Information
Detail
Birthday
1960
Nationality
American
Famous
Business People, CEOs, Ceo of Mastercard
Spouses
Ritu Banga
Siblings
M. S. Banga
Known as
Ajaypal Singh Banga, Ajay Banga
Childrens
Aditi Banga, Jojo Banga
Universities

IIM Ahmedabad,University Of Delhi
University of Delhi
Indian Institute of Management Ahmedabad

Notable Alumnis

IIM Ahmedabad
University Of Delhi
IIM Ahmedabad
University Of Delhi

Birth Place
Khadki, Pune, Maharashtra
Born Country
India
Gender
Male
Father
Harbhajan Singh Banga
Mother
Jaswant Banga
Born in
Khadki, Pune, Maharashtra
Famous as
CEO of MasterCard
Ajaypal Banga's photo
Who is Ajaypal Banga?
Ajaypal "Ajay" Singh Banga is an Indian-American business executive currently affiliated with MasterCard Incorporated as its president and Chief Executive Officer (CEO). He is also the co-chairman of American India Foundation, a member of Council on Foreign Relations, Inc., Peter G. Peterson Institute for International Economics, The Economic Club of New York, US India CEO Forum, Weill Cornell Medical College, and International Business Council at World Economic Forum. An army brat, Banga spent his early years in different cities all over India. After he received his MBA degree from the Indian Institute of Management, Ahmedabad, he began his professional career at Nestlé in 1981. Having spent the next 13 years with the company, he later worked for PepsiCo and Citigroup. In July 2010, he was appointed to his current position at MasterCard. In recognition of his illustrious career, Banga has received several accolades, including the Indian civilian honour Padma Shri, which the Government of India conferred on him in 2016.
// Famous Business People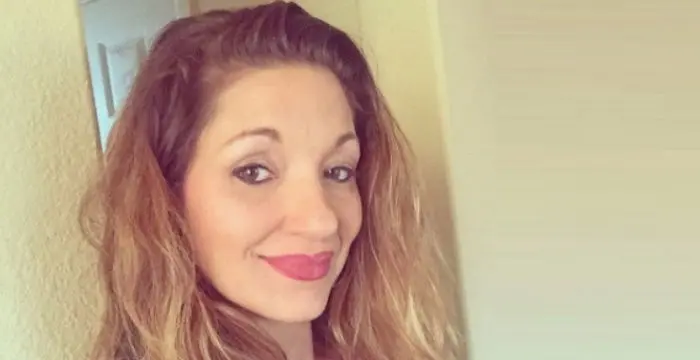 Kristina Sunshine Jung is an American entrepreneur and actor, better known as the daughter of drug-smuggler George Jung and his ex-wife, Mirtha Jung.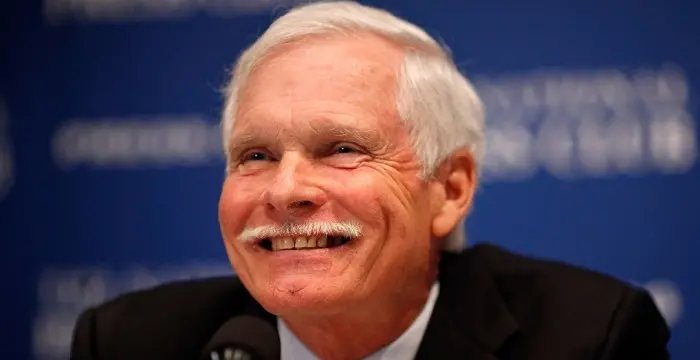 Ted Turner is a media tycoon who founded the cable news network CNN. This biography of Ted Turner provides detailed information about his childhood, life, achievements, works & timeline.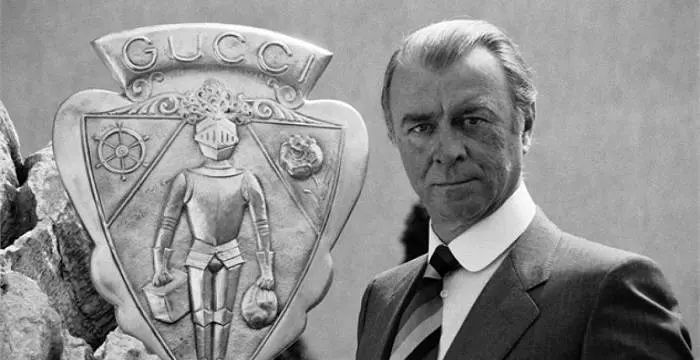 Guccio Gucci was a famous fashion designer from Florence, Italy, and the founder of the world-renowned fashion brand 'Gucci.' Check out this biography to know about his childhood, family, personal life, career, etc.
Career
Ajaypal Banga started his business career in 1981 with Nestlé, where he spent the next 13 years of his life, holding various positions in different fields including sales, marketing, and general management. After this, he worked for PepsiCo for two years and led the company in launching its fast food franchises in India during the economic liberalisation of the country in the 1990s.
Prior to joining MasterCard, Banga was employed as the chief executive officer of Citigroup Asia Pacific. During his tenure there, he also held various other positions in senior management in the United States, Asia Pacific, Europe, Middle East and Africa. He guided the company's efforts in microfinance as well.
In 2009, he joined MasterCard Incorporated, and took over as the company's president and CEO, effective from July 1, 2010, replacing the former CEO Robert W. Selander.
In February 2015, then US President Barack Obama formally accepted him as a member of the President's Advisory Committee for Trade Policy and Negotiations. He also served as one of the members of President Obama's Commission on Enhancing National Cybersecurity.
Banga is an active member of the U.S.-India CEO Forum and a chairperson of the board of directors of the American India Foundation and the Partnership for New York City.
Personal Life
Ajaypal Banga was born in 1960 in Khadki, a small town near the city of Pune, Maharashtra in India in a Saini Sikh family. His parents were Jaswant Kaur and Harbhajan Singh Banga, who was an officer with the Indian army and had risen to the rank of lieutenant general at the time of his retirement. Banga's family hails from Jalandhar in Punjab but he grew up in army bases all across India, attending schools in Secunderabad, Jalandhar, Delhi, Hyderabad and finally in Shimla, where he finished his high school education.
He received his primary education from the prestigious Hyderabad Public School in Begumpet. After he graduated from high school, Banga enrolled at St. Stephen's College, Delhi University, from where he received a Bachelor of Arts (Honours) degree in Economics. He later attended the Indian Institute of Management, Ahmedabad, from where he earned an MBA degree. His elder brother, Manvinder Singh Banga, is also a businessman and a senior partner at the private equity fund Clayton Dubilier & Rice.
Ajaypal Banga is married to a woman named Ritu and has two daughters, Jojo and Aditi.
Trivia
A fellow of the Foreign Policy Association, Banga received the Foreign Policy Association Medal in 2012.
// Famous CEOs
Satya Nadella is the current CEO of Microsoft. This biography provides detailed information about his childhood, profile, career, net worth & timeline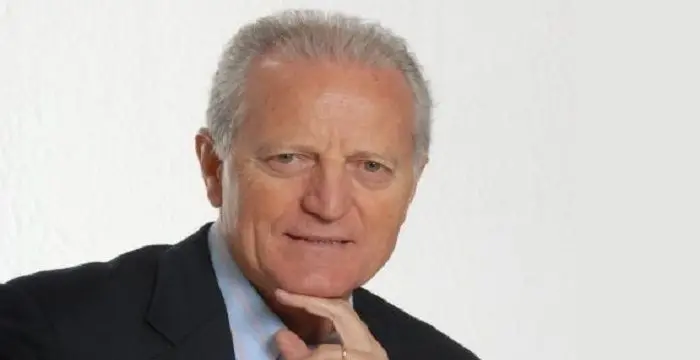 Santo Domenico Versace is an Italian businessman and politician. Check out this biography to know about his birthday, childhood, family life, achievements, and fun facts about him.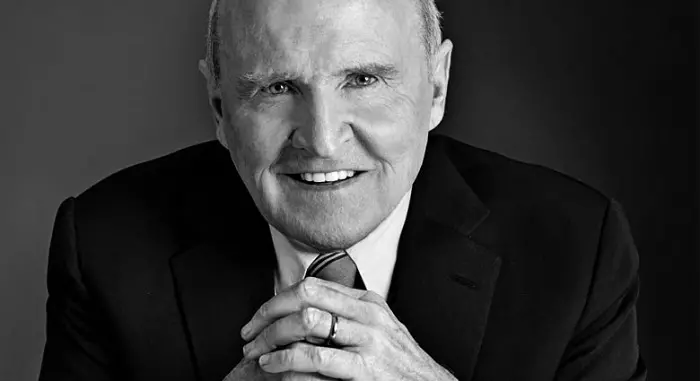 Jack Welch is an American business executive famous for serving as the CEO of General Electric. This biography of Jack Welch provides detailed information about his childhood, life, achievements, works & timeline.
// Famous American peoples
Ajaypal Banga's FAQ
Where is Ajaypal Banga's birth place?

Ajaypal Banga was born in Khadki, Pune, Maharashtra

What is Ajaypal Banga nationalities?

Ajaypal Banga's nationalities is American

Who is Ajaypal Banga spouses?

Ajaypal Banga's spouses is Ritu Banga

Who is Ajaypal Banga siblings?

Ajaypal Banga's siblings is M. S. Banga

Who is Ajaypal Banga childrens?

Ajaypal Banga's childrens is Aditi Banga, Jojo Banga

What was Ajaypal Banga universities?

Ajaypal Banga studied at IIM Ahmedabad,University Of Delhi, University of Delhi, Indian Institute of Management Ahmedabad

What was Ajaypal Banga notable alumnis?

Ajaypal Banga's notable alumnis is IIM Ahmedabad, University Of Delhi, IIM Ahmedabad, University Of Delhi

Who is Ajaypal Banga's father?

Ajaypal Banga's father is Harbhajan Singh Banga

Who is Ajaypal Banga's mother?

Ajaypal Banga's mother is Jaswant Banga

How famous is Ajaypal Banga?

Ajaypal Banga is famouse as CEO of MasterCard