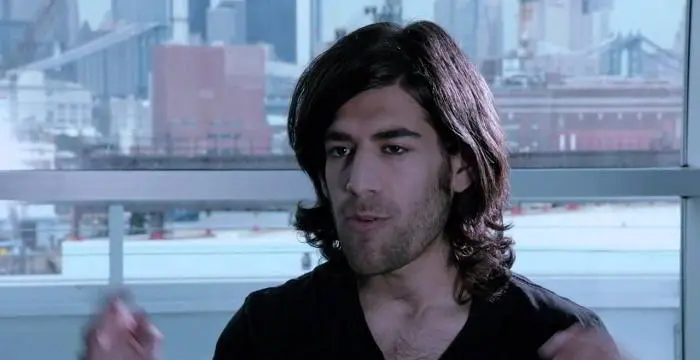 Aaron Swartz - Computer Programmer, Family and Childhood
Aaron Swartz's Personal Details
Aaron Swartz was an American computer programmer and entrepreneur
// Famous Computer Programmer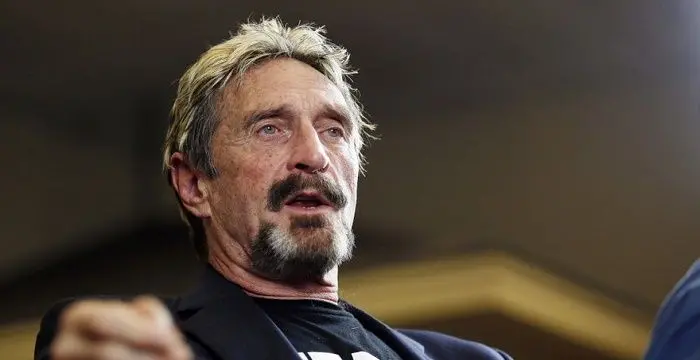 John McAfee is an information security pioneer who founded the global computer security software company McAfee. This biography of John McAfee provides detailed information about his childhood, life, achievements, works & timeline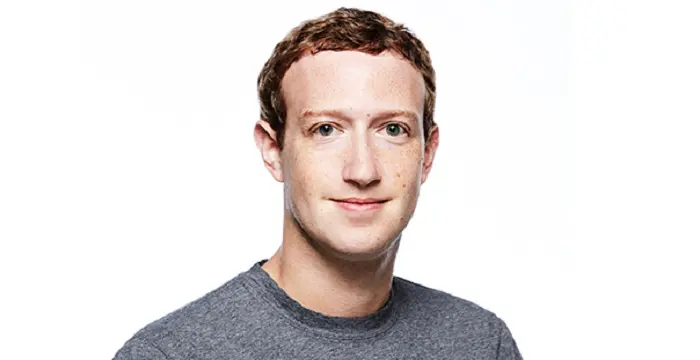 Mark Zuckerberg is a computer programmer and entrepreneur, famous for his website, 'Facebook'. This biography provides detailed information about his childhood, profile, career and timeline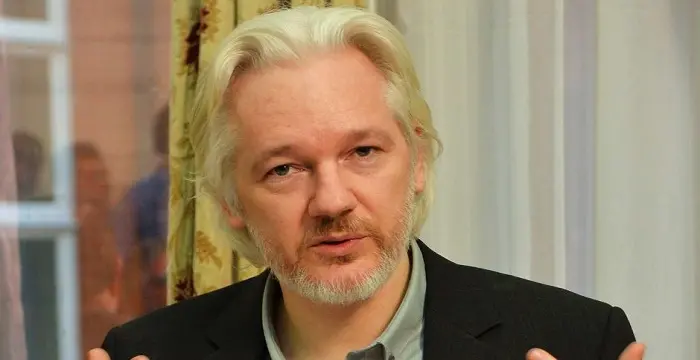 Julian Assange is an Australian computer programmer who founded the website WikiLeaks. This biography of Julian Assange provides detailed information about his childhood, life, achievements, works & timeline
Aaron Swartz's photo
Who is Aaron Swartz?
Aaron Hillel Swartz was an American computer programmer and entrepreneur who was one of the developers of several ground-breaking projects, including the web feed format RSS, the publishing format Markdown, and the website framework web.py, as well as one of the co-founders of the social news site Reddit. Furthermore, he received the title of co-founder of Not A Bug, Inc., after it was formed in 2005. He was also a renowned author, political organiser, and hacktivist, focusing much of his work on civil awareness and effective online activism. Swartz was arrested in 2011 and charged with state breaking-and-entering after he downloaded academic journal articles from JSTOR while using his MIT guest user account. He was charged with two counts of wire fraud and eleven violations of the Computer Fraud and Abuse Act and was facing a cumulative maximum penalty of $1 million in fines and 50 years in prison. Declining the government's offer of a plea bargain that would have incarcerated him for six months in federal prison, Swartz and his legal team came up with a counteroffer but it was rejected, Two days later, his body was discovered in his Brooklyn apartment, where he had hanged himself. As a proponent of an open, free, and unregulated internet, Swartz has been credited for making the internet what it is today.
// Famous Business People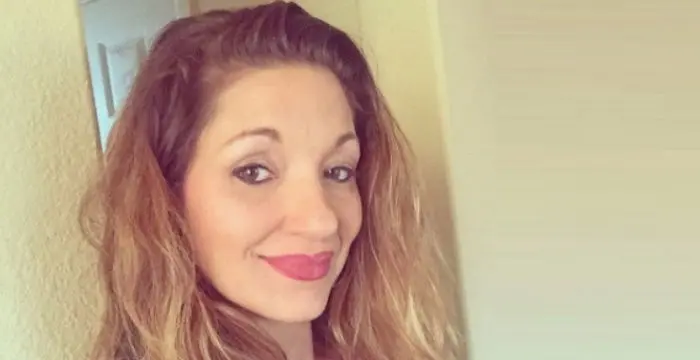 Kristina Sunshine Jung is an American entrepreneur and actor, better known as the daughter of drug-smuggler George Jung and his ex-wife, Mirtha Jung.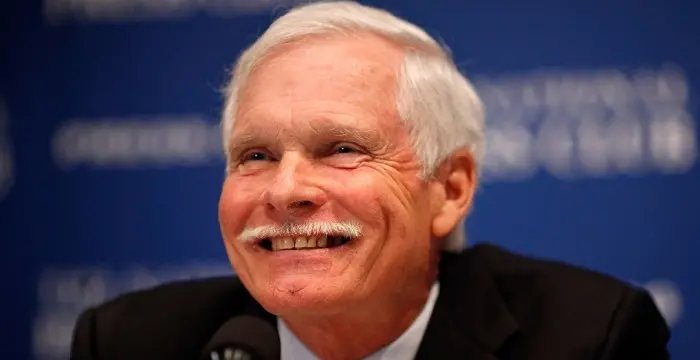 Ted Turner is a media tycoon who founded the cable news network CNN. This biography of Ted Turner provides detailed information about his childhood, life, achievements, works & timeline.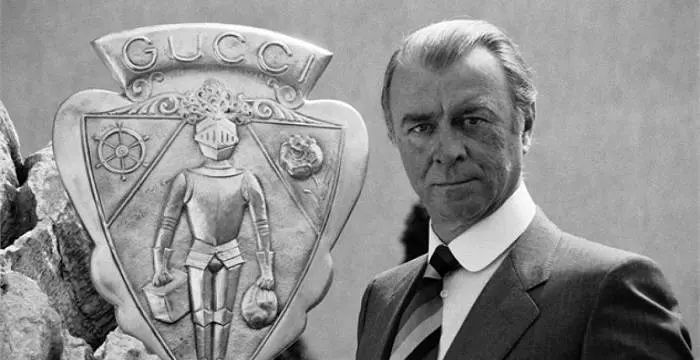 Guccio Gucci was a famous fashion designer from Florence, Italy, and the founder of the world-renowned fashion brand 'Gucci.' Check out this biography to know about his childhood, family, personal life, career, etc.
Childhood & Early Life
Aaron Swartz was born on November 8, 1986, in Highland Park, a suburb of Chicago, Illinois, to Susan and Robert Swartz. He had two brothers, Noah and Benjamin. Both his parents are Jewish. His father is an entrepreneur himself and established Mark Williams Company, a Chicago-based software company.
Swartz was a gifted child and demonstrated his immense potential at an early age. He spent most of his time learning about computers, programming, the internet, and internet culture.
He studied at North Shore Country Day School, a small private school near Chicago, until he was in the 9th grade. In the following year, he left high school and began doing several computer-related courses in the Chicago area.
Swartz earned the ArsDigita Prize at the age of 13. The award used to be given to young people who set up "useful, educational, and collaborative" non-commercial websites. In the following year, he joined the working group that produced RSS 1.0 web syndication specification in December 2000.
Career
After getting accepted into Stanford University, Swartz sought to work on Y Combinator's very first Summer Founders Program, a start-up called Infogami that would be built as a flexible content management system to design rich and visually interesting websites or a type of wiki for structured data. Swartz collaborated with Infogami co-founder Simon Carstensen over the course of the summer of 2005.
During this period, he started blogging actively. His writings covered a wide range of topics, including his experiences at Stanford, his role in creating Creative Commons, and copyright law.
He decided not to return to Stanford in 2006 and continued his work at Infogami. During his tenure in the company, he created web.py, a web application framework for Python as he had become dissatisfied with other Python programming language-based systems.
In early fall 2005, he joined the founders of Reddit, another nascent Y-Combinator firm, to help them author their Lisp codebase using Python and web.py. Despite Infogami being abandoned after the acquisition of Not a Bug by Condé Nast Publications, the owner of Wired magazine, its software was applied to run the Internet Archive's Open Library project.
In November 2005, Infogami was merged with Reddit, a decision that came after the former failed to secure further funding. That year, Not a Bug was established and it promoted both products. While they started off on equal footing with both projects having trouble, Reddit soon became more popular.
After Wired bought Not a Bug, Swartz had to relocate his entire company to San Francisco and began working at Wired's headquarters. However, he discovered that office life did not suit him and ultimately resigned from the company.
Swartz got together with Carstensen to establish a new firm named Jottit. This was another attempt by them to make another Python-based markdown driven content management system.
Software Developer
In 2001, Swartz worked for the RDFCore working group at the World Wide Web Consortium (W3C) and wrote the RFC 3870, Application/RDF+XML Media Type Registration. The document contains the description of a new type of media, "RDF/XML", produced to run the Semantic Web.
As one of the major contributors to Markdown, a lightweight markup language with plain text formatting syntax, produced to be easily converted to HTML and similar formats by using a tool of the same name, Swartz was the writer of Markdown's html2text translator. In 2002, Swartz came up with atx language, which he used to write Markdown's syntax.
It was revealed only after his death that Swartz had obtained the Library of Congress's complete bibliographic dataset sometime around 2006. While people generally had to pay fees to access the data, copyright laws did not withhold it within the US as it was a government document. Swartz subsequently put the data up on Open Library, effectively making it available to everyone for free.
It was later approved by the Copyright Office. According to some sources, the file came to the internet archive from Plymouth State University's library system, Scriblio. Despite this, Swartz's file became the foundation of Open Library.
He collaborated with Virgil Griffith to produce Tor2web, which is an HTTP proxy for Tor-hidden services. It serves as a link between Tor and basic web browsers.
Swartz also worked with Kevin Poulsen and James Dolan to create and implement DeadDrop. Named after the method of espionage tradecraft employed to transfer items or information between two individuals using a secret location, the system offers a way to pass electronic documents to anonymous sources without the possibility of disclosure.
'The New Yorker' was the first media outlet that introduced the first instance of the software under the name Strongbox. Since then, the Freedom of the Press Foundation has been overseeing the system and it has been renamed once more as SecureDrop.
As an Activist
Aaron Swartz set up Watchdog.net in 2008. The site was created to accumulate and envisage data about politicians. It particularly focused on what were the various sources of funds for various politicians.
In order to educate himself more on effective activism, Swartz co-founded the Progressive Change Campaign Committee in 2009. His first activism event took place in collaboration with the committee. They collected thousands of signatures petitioning for the fulfilment of Senator Ted Kennedy's last wish by nominating a senator to vote for health care reform.
Swartz helped in the establishment of 'Demand Progress' in 2010. It is a political advocacy group that seeks to inform people about civil liberties, government reforms, and several other issues. It also encourages people online to reach out to public officials and support pressure tactics.
Swartz was one of the most prominent leaders of the "prevent passage of the Stop Online Piracy Act (SOPA) campaign." While the bill was supposed to curtail internet copyright violations, its critics felt that it would have made the government's job easier to close whatever sites they thought were violating copyrights and would have put an unbearable burden on internet providers. Ultimately, the bill did not get passed.
In 2008, Swartz made 2.7 million federal court documents stored in the Public Access to Court Electronic Records (PACER) freely accessible to the public. The FBI subsequently launched an investigation against him but decided not to press any charges after they realised the documents were already public.
Arrest & Trial
Federal authorities state that in late 2010 and early 2011, Swartz downloaded a significant number of academic journal articles through MIT's computer network. He used JSTOR, a digital repository.
Furthermore, according to the authorities, Swartz used a laptop to connect to a networking switch a controlled-access wiring closet at MIT. A camera placed in the room helped in identifying Swartz and the download was immediately stopped.
Swartz was arrested on the night of January 6, 2011, on the charges of breaking and entering with intent to commit a felony. On November 17, 2011, a federal grand jury indicted him on the charges of wire fraud, computer fraud, unlawfully obtaining information from a protected computer, and recklessly damaging a protected computer.
On November 17, 2011, a Middlesex County Superior Court grand jury indicted him on the state charges of breaking and entering with intent, grand larceny, and unauthorized access to a computer network. However, the state charges were later dropped.
Nine more felony counts were added on September 12, 2012, which meant that Swartz was facing a 50-year sentence and $1 million in fine. He was offered a six-month imprisonment in a low-security prison if he pleaded guilty to 13 federal crimes. Swartz rejected the offer. The federal prosecution drew widespread criticism for its excessiveness.
Awards
Swartz was inducted into the Internet Hall of Fame posthumously in 2013.
He was posthumously awarded American Library Association's James Madison Award in 2013.
He was the posthumous recipient of the EFF Pioneer Award in 2013.
Personal Life
Aaron Swartz was in a relationship with Australian-American progressive activist Taren Stinebrickner-Kauffman until his death. On the evening of January 11, 2013, Stinebrickner-Kauffman discovered his body in his Brooklyn apartment. A spokeswoman for New York's Medical Examiner later told the reporters that Swartz had killed himself by hanging. There was no suicide note
His family and Stinebrickner-Kauffman set up a memorial website where they eulogize him with the following statement, "He used his prodigious skills as a programmer and technologist not to enrich himself but to make the Internet and the world a fairer, better place".
Following his death, Swartz has been hailed as "an online icon" and his trial as an act of overzealous and selective prosecution. Several documentaries have been made on his life, including the 2014 release, 'Killswitch'. A biographical film, titled 'Patriot of the Web', is set for a late 2018 release on Amazon.
Trivia
Swartz was a prominent and active editor at the English Wikipedia.
// Famous Stanford University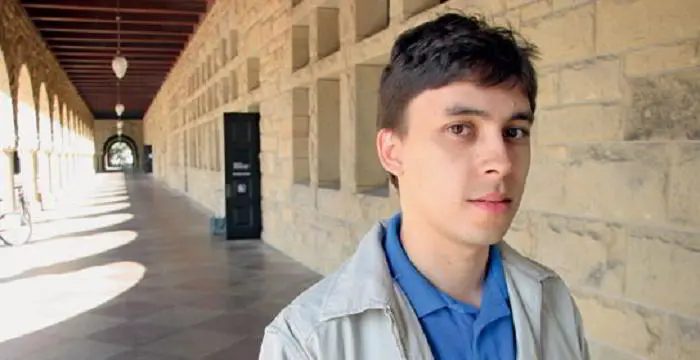 Jawed Karim is a German-American internet entrepreneur, technologist and co-founder of the video-sharing website, YouTube. Check out this biography to know about his childhood, family, personal life, achievements, age, etc.
Andre Braugher is an American actor. Check out this biography to know about his childhood, family life, achievements and fun facts about him.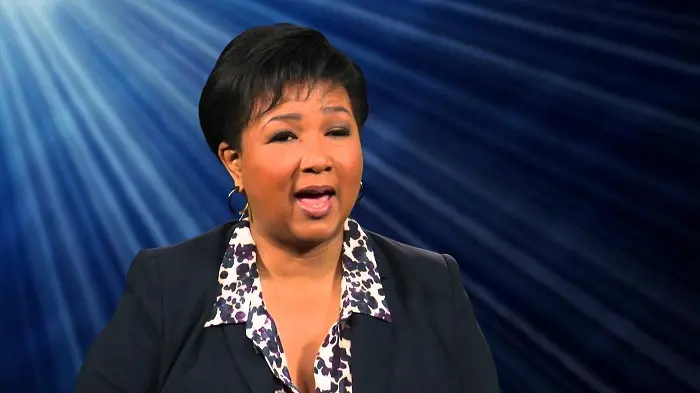 Mae Carol Jemison is a famous American astronaut who became the first African American astronaut to travel to space. To know more about her childhood, career, profile and timeline read on
Aaron Swartz's awards
Year
Name
Award

Other

0
EFF Pioneer Award
0
James Madison Award
0
Internet Hall of Fame
Aaron Swartz biography timelines
// 8th Nov 1986

Aaron Swartz was born on November 8, 1986, in Highland Park, a suburb of Chicago, Illinois, to Susan and Robert Swartz. He had two brothers, Noah and Benjamin. Both his parents are Jewish. His father is an entrepreneur himself and established Mark Williams Company, a Chicago-based software company.

// 2001

In 2001, Swartz worked for the RDFCore working group at the World Wide Web Consortium (W3C) and wrote the RFC 3870, Application/RDF+XML Media Type Registration. The document contains the description of a new type of media, "RDF/XML", produced to run the Semantic Web.

// 2005

In early fall 2005, he joined the founders of Reddit, another nascent Y-Combinator firm, to help them author their Lisp codebase using Python and web.py. Despite Infogami being abandoned after the acquisition of Not a Bug by Condé Nast Publications, the owner of Wired magazine, its software was applied to run the Internet Archive's Open Library project.

// 2006

He decided not to return to Stanford in 2006 and continued his work at Infogami. During his tenure in the company, he created web.py, a web application framework for Python as he had become dissatisfied with other Python programming language-based systems.

// 2006

It was revealed only after his death that Swartz had obtained the Library of Congress's complete bibliographic dataset sometime around 2006. While people generally had to pay fees to access the data, copyright laws did not withhold it within the US as it was a government document. Swartz subsequently put the data up on Open Library, effectively making it available to everyone for free.

// 2008

Aaron Swartz set up Watchdog.net in 2008. The site was created to accumulate and envisage data about politicians. It particularly focused on what were the various sources of funds for various politicians.

// 2011

Swartz was arrested on the night of January 6, 2011, on the charges of breaking and entering with intent to commit a felony. On November 17, 2011, a federal grand jury indicted him on the charges of wire fraud, computer fraud, unlawfully obtaining information from a protected computer, and recklessly damaging a protected computer.

// 2012

Nine more felony counts were added on September 12, 2012, which meant that Swartz was facing a 50-year sentence and $1 million in fine. He was offered a six-month imprisonment in a low-security prison if he pleaded guilty to 13 federal crimes. Swartz rejected the offer. The federal prosecution drew widespread criticism for its excessiveness.

// 2013

Swartz was inducted into the Internet Hall of Fame posthumously in 2013.

// 2013

Aaron Swartz was in a relationship with Australian-American progressive activist Taren Stinebrickner-Kauffman until his death. On the evening of January 11, 2013, Stinebrickner-Kauffman discovered his body in his Brooklyn apartment. A spokeswoman for New York's Medical Examiner later told the reporters that Swartz had killed himself by hanging. There was no suicide note
// Famous Internet Entrepreneurs
Aaron Swartz's FAQ
What is Aaron Swartz birthday?

Aaron Swartz was born at 1986-11-08

When was Aaron Swartz died?

Aaron Swartz was died at 2013-01-11

Where was Aaron Swartz died?

Aaron Swartz was died in Brooklyn

Which age was Aaron Swartz died?

Aaron Swartz was died at age 26

Where is Aaron Swartz's birth place?

Aaron Swartz was born in Chicago

What is Aaron Swartz nationalities?

Aaron Swartz's nationalities is American

Who is Aaron Swartz spouses?

Aaron Swartz's spouses is Taren Stinebrickner-Kauffman

What was Aaron Swartz universities?

Aaron Swartz studied at Stanford University, Stanford University

What was Aaron Swartz notable alumnis?

Aaron Swartz's notable alumnis is Stanford University

Which company or organization was founded by Aaron Swartz?

Aaron Swartz was the founder/co-founder of Progressive Change Campaign Committee

What is Aaron Swartz's cause of dead?

Aaron Swartz dead because of Suicide

Who is Aaron Swartz's father?

Aaron Swartz's father is Robert Swartz

Who is Aaron Swartz's mother?

Aaron Swartz's mother is Susan Swartz

What is Aaron Swartz's sun sign?

Aaron Swartz is Scorpio

How famous is Aaron Swartz?

Aaron Swartz is famouse as Computer Programmer