A humble dish invented by a king. This delicate soup will give flavor and character to your table. 
Onion soup, or soupe à l'oignon, is one of the symbolic dishes of the French tradition.
It is a soup of humble origins, prepared in the 17th century in France with the addition of cheese and croutons of bread. Around this dish hover several legends.
The most famous is that the inventor of this delicacy was none other than King Louis XV himself. Notoriously of bon appétit, his majesty one night, in his hunting estate, was seized by a sudden attack of hunger. However, he only had onions, butter, and champagne at his disposal, enough ingredients for a makeshift soup. You know, the greatest inventions are born by chance.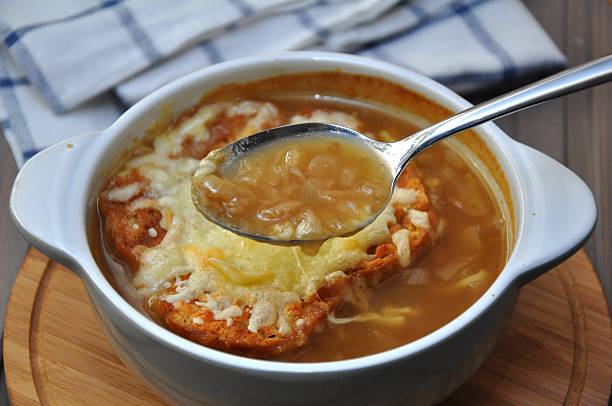 Here is the traditional recipe:
Ingredients
800 g golden onions
1 l of meat broth
1 teaspoon sugar
30 g flour 0
1 baguette
1 clove of garlic
50 g butter
200 g gruyere
Extra virgin olive oil
Salt and pepper
Procedure
Thinly slice the onions and cook them in a pan over low heat with butter and a little oil for at least 15 minutes.
Add a teaspoon of sugar and sifted flour and slowly blend with the broth, adding it little by little.
Season with salt and pepper and cook the soup until it becomes creamy.
Separately cut the baguette into slices and toast it in the oven at 200 degrees for 10 minutes.
Rub the slices of bread with a clove of garlic and meanwhile cut the gruyere with a knife.
Compose the soup in bowls by placing the onions at the base and covering with a few slices of bread and cheese.
Bake for 5 minutes with grill function and serve the soup hot.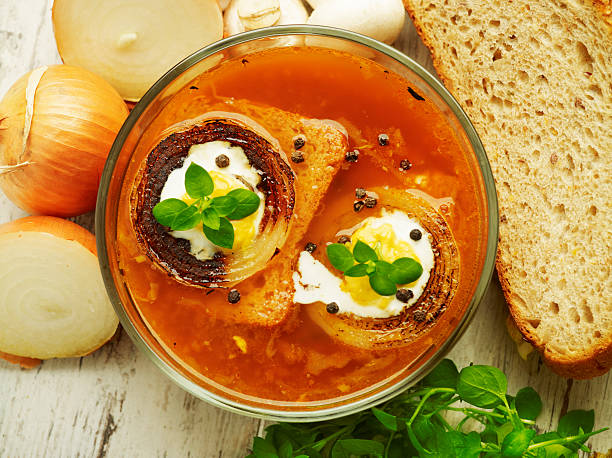 Don't miss interesting posts on Famousbio