A little too addicted to coffee? Currently in the period of detox or pregnancy? Want to vary the pleasures? Here are 3 hot drink recipes with many benefits that are perfect alternatives to coffee, by Laure Bawejski, founder of Ocean Therapy retreats and the @santamila account.
The drinks offer such a variety of choices that it's impossible to get tired of… In winter, we have fun testing broths worthy of the best recipes of our grandmothers, to keep the line (or find it) or simply for their exquisite tastes and their unparalleled nutritional virtues. Throughout the year, many of us are addicted to infusions, in the evening in general to ensure a good sleep, good digestion, but also during the day for all those who do not really support the theine contained in the majority of teas.
And because it's not just tea or coffee to give yourself an energy boost, we offer a selection of three new original drinks, all composed of natural ingredients good for health … and morale! Good tasting.
1. Matcha latte
Ingredients
– a nice teaspoon of matcha powder
– vegetable milk of your choice (almonds, oats, or soy)
– option: a spoon of honey or agave syrup
The recipe
Pour the matcha into a cup. Heat and/or froth the vegetable milk, and add it to the cup by mixing. Sweeten as desired with honey or agave syrup.
The benefits
Matcha is a fine, high-quality green tea powder. It is a superfood because it is rich in catechin, a powerful antioxidant that strengthens the immune system, prevents cancer, and fights against skin aging. Matcha can be strong in taste but it remains greedy!
2. The chai latte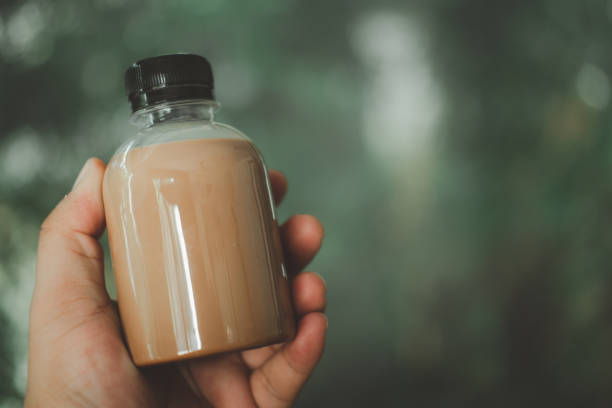 Ingredients
– black tea
– 1 cinnamon stick
– 3 black peppercorns
– fresh ginger
– 3 cardamom pods
– vegetable milk of your choice (almonds, oats, or soy)
– option: a spoon of honey or agave syrup
The recipe
In a saucepan, boil the spices in water for 5 minutes. Then add the tea and let steep for 5 minutes. Fill a cup halfway with this preparation by filtering the spices and tea using a small strainer. Heat apart from the vegetable milk and raise it with a milk frother. Fill the cup with milk. Add a spoon of agave syrup or honey to sweeten.
The benefits
Chai latte has many health benefits. Ginger helps fight nausea and has, like cinnamon, anti-inflammatory properties. Black tea has antioxidant properties and will protect cells from free radicals and aging.
3. The golden latte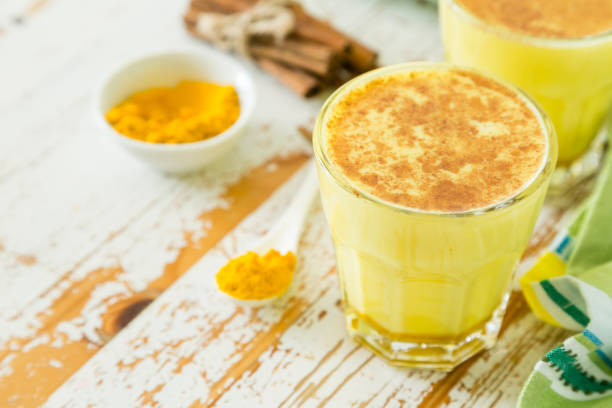 Ingredients
– turmeric
– fresh ginger
– 1 cinnamon stick
or buy in a mixture "Golden Latte" everything made in organic store to which must be added:
– vegetable milk (preferably coconut to help combine all the nutrients in the body)
– option: a spoon of honey or agave syrup
The recipe
Peel the roots of turmeric and ginger, cut them into small pieces, and place them in a saucepan with the cinnamon stick. Pour the coconut milk into the pan and heat for a few minutes while watching. Using a milk frother, raise the milk. Pour the preparation, removing the spices.
For fans of sugary drinks: add a teaspoon of honey or agave syrup.
The benefits
Turmeric also called the golden spice, and ginger is known for their many therapeutic benefits. They are also part of the pillars of Indian Ayurvedic medicine. They have a high content of antioxidants that slows down and reduces the aging of cells, they strengthen the immune system, fight bacteria and viruses and also have benefits for ulcers and digestive disorders.
Don't miss interesting posts on Famousbio