Add some zest to teatime with this lemon poppy seed drizzle loaf. It's moist, soft, and loaded with a delicate lemony flavor that will make your taste buds sing with glee. Strikingly yellow lemon and crunchy poppy seeds just go so well together!
This recipe almost reminds one of the ever-popular lemon poppy seed muffins but adapted into a mouth-watering loaf. Prepare this delightful teatime loaf in just over an hour. The lemon icing has a penetrating zing that pairs deliciously with the lemon poppy seed loaf.
The wonders of lemons to any dish are now secret. This versatile fruit adds a dimension of flavor to any starter, main dish, and even dessert.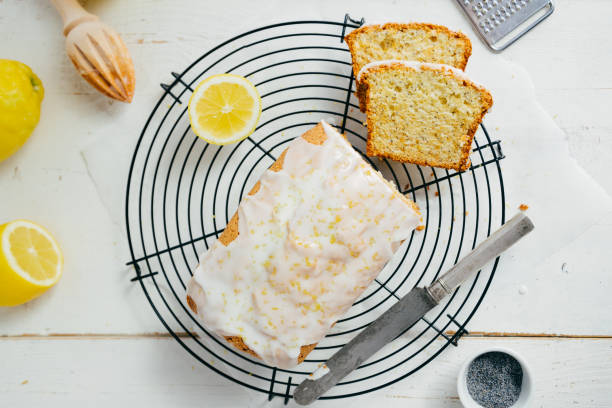 Similar recipes to our lemon poppy seed drizzle loaf
The classic combination of lemon and poppy seed is such a hit that you may want to expand it to a variety of lemon poppy seed recipes. From baking featherlight muffins to layered birthday cakes, pancakes, tarts, and salad dressings, the recipes you can develop with lemon and poppy seeds are truly countless.
Lemon poppy seed drizzle loaf recipe
15minutesCooking time
45minutesTotal time
45minutes
Ingredients
Loaf
300 g self-raising flour
1 teaspoon baking powder
185 g caster sugar
2 tablespoons poppy seeds
120 ml rapeseed/canola oil
230 ml unsweetened almond milk
juice of 4 lemons (~125ml)
zest of 3 lemons (~3 tablespoons)
1 teaspoon vanilla essence
Icing
170 cup cup icing sugar
2 tablespoons lemon juice
Method
Preheat oven to 180°C. Line and grease a 9×5″ loaf tin.
Sift flour and baking powder into a bowl. Add the sugar and poppy seeds and mix with a wooden spoon.
In a separate bowl mix together the oil, milk, lemon juice, lemon zest and vanilla.
Pour the wet ingredients into the dry ingredients and mix until just combined.
Pour into the loaf tin and place in the oven for 45-55 minutes. It should be starting to turn golden brown on the edges. Do the toothpick test and once it comes out clean, it's ready.
Make the icing by mixing the icing sugar and lemon together until it forms a thick icing. Spoon onto the cake once cooled with the back of a spoon.
Top with some poppy seeds and lemon zest and serve! Will keep in an airtight container for 2-3 days.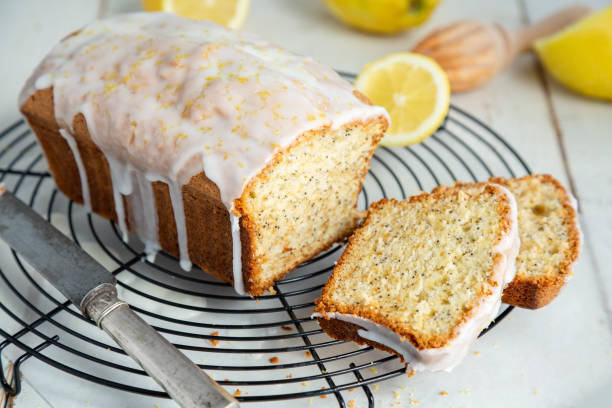 Don't miss interesting posts on Famousbio