It's so great when you can enjoy a healthy breakfast in the morning. A good breakfast can make you feel good and provide energy for the activities of the day. However, you don't want to stand in front of the stove all morning while you've got a busy day ahead. Not only are these egg and spinach breakfast quiches quick to make, but you can also prepare them in advance and reheat them or enjoy them cold.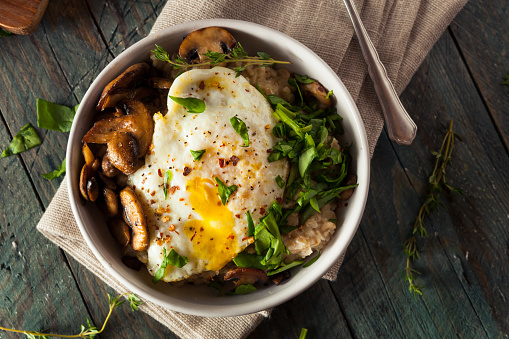 Egg and spinach breakfast quiches nutrition
Eggs aren't just a great protein source but provide some good fats and Vitamin B. Spinach is popular for a reason with loads of iron, calcium, and potassium which is great for your muscles, bones, and immune system. Bell peppers are packed with more vitamins like Vitamin A. You can make more than this recipe, however, this recipe provides one serving of 350 calories, making it light, but packed with important nutrients.
Breakfast is the meal of real champions and these egg and spinach breakfast quiches are no different. Low calorie, but packed with greatness.
Egg and spinach breakfast quiches Recipe
1servingPrep time
10minutesCooking time
20minutesTotal time
30minutes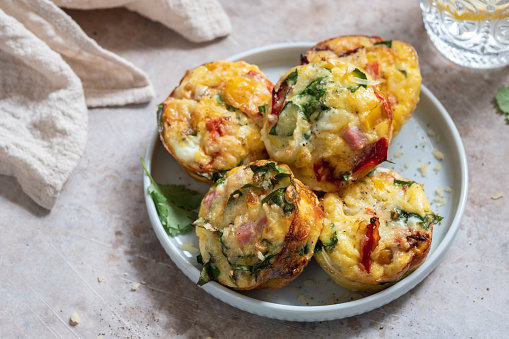 Ingredients
2 large eggs
1 cup baby spinach, chopped
½ medium red bell pepper, sliced
¼ medium onion, sliced
30 g feta cheese, low fat
1 pinch salt
1 pinch black pepper, ground
2 tsp olive oil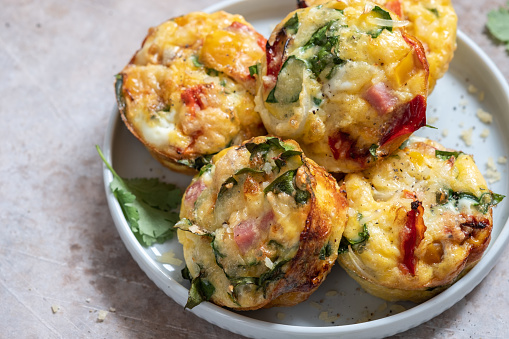 Method
Preheat the oven to 180°C (350°F).
Fry the onion and bell pepper in 1 teaspoon of olive oil until soft. Remove from the pan and leave to cool.
Coat 2 small ramekins or muffin cups with the remaining oil.
Whisk the eggs in a medium bowl until combined. Stir in the spinach, peppers and onions, feta, salt, and pepper.
Pour half of the mixture into each ramekin, and bake for 15-20 minutes until set. Serve warm or cold (1 serving = 2 ramekins).
Notes
Nutritional Information (per serving):Energy: 1464 kJ (350 calories)Carbohydrates: 15gFibre: 3gProtein: 18gFat: 25g
Don't miss interesting posts on Famousbio