Because we love breakfast but also practicality, we share our best tricks in the air fryer.
Who said that chilaquiles can only be made with chips fried in oil, or that the hard-boiled egg is just cooked in water?
Breakfasts in an air fryer: the best time of the day
Those who love to eat but not so much cook know it: there is nothing better than an appliance that makes life easy and pleasant. We feel that with the air fryer: we are able to prepare everything without suffering a disenchantment.
It applies to making French fries, of course, but also for dinners, vegetables, cuts of meat, and menus of all kinds. Then of course you can start the day by taking advantage of this investment!
From tortilla chips to salsa: chilaquiles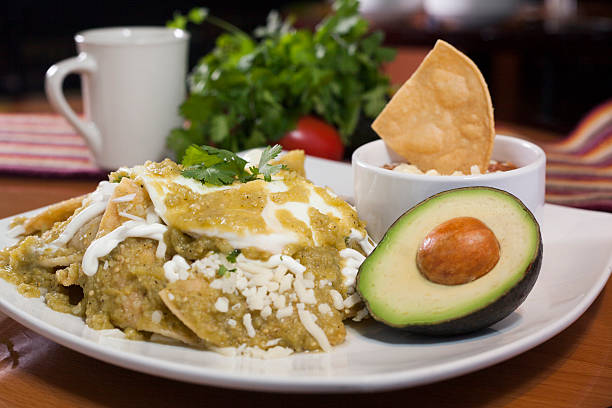 Ingredients (4 servings)
15 corn tortillas
Enough salt
Vegetable oil spray
For the sauce
1 kilo of tomatoes or tomatillos
1/4 onion
2 garlic cloves
2 serrano peppers
A bunch of cilantro
2 cups chicken water or broth
Enough salt
Procedure
Preheat the air fryer to 200ºC or 400ºF.
Place the tomatillos/tomatoes, onion, garlic and chili peppers in the basket, cook for 10 minutes and turn around. Leave another 15 minutes or until they take on a dark color appearance.
Blend along with cilantro and salt.
Serve in a saucepan over medium heat and add the chicken broth.
Cut the tortillas into eight triangles and sprinkle with a little spray oil and salt.
Cook in the air fryer for 5 minutes. Turn around and cook for another 5 minutes or until golden brown.
Serve in a deep dish and bathe with the sauce.
Boiled egg
Ingredients (4 servings)
Procedure
Preheat the basket to 270°F or 130°C.
Place the eggs there and close to cook at the same temperature.
Animal Tip: warm eggs will take ten minutes; on average they will be 12 and completely hard they need 15
Yogurt Toast
Ingredients (4 servings)
8 slices of bread
2 eggs
2 individual bottles of unsweetened greek yogurt
1 teaspoon honey or monk fruit
Blackberries
Procedure
Preheat the air fryer to 200ºC or 400ºF.
Mix the yogurt with the eggs and honey in a bowl until a homogeneous mixture is left.
Press the center of each slice of bread so that a kind of bowl remains.
Serve the yogurt mixture on the bread and garnish with blackberries and strawberries.
Cook in the air fryer for 8 minutes.
Granola in air fryer
This one is going to take you a little longer… but it's worth it.
Ingredients
1/2 cup natural oatmeal
1/4 cup coconut oil
4 tablespoons pumpkin seed
1/2 cup chopped indian walnut
1/2 cup chopped pecan nut
A quarter cup of dehydrated chabacano in squares
Dehydrated blueberries to taste
1/4 cup amaranth
1/4 cup piloncillo honey
One teaspoon of vanilla extract
1 teaspoon cinnamon powder
1 tablespoon chia
PROCEDURE
Preheat the air fryer to 140ºC.
Combine in a bowl the oats with pumpkin seeds, Indian walnut, pecan nut, chabacano, blueberries and amaranth.
Melt the piloncillo with a little water in a pot and stir constantly until everything is melted.
In a separate bowl mix oil, cinnamon, vanilla, piloncillo honey and chia until well incorporated.
Add this oil mixture to the oatmeal.
Pour the oatmeal mixture into the basket previously greased with oil spray. Bake for 10 minutes until golden brown. Remove, flip, return to the oven and bake for 8 more minutes.
Let cool and enjoy.
Don't miss interesting posts on Famousbio